Arriving hot from Hawaii, poké (poh-kay) bowls are now popping up around our sunny little island!
These bowls are a staple in the Hawaiian islands and comprises of diced raw fish, typically ahi tuna, and served with salad greens. Boasting a myriad of colours and textures, these bowls are both visually appealing and highly nutritious!
Thankfully, there is no need to journey all the way to Hawaii for a bite. Here are five places to get your poké bowl fix right here in Singapore!
1. Aloha Poké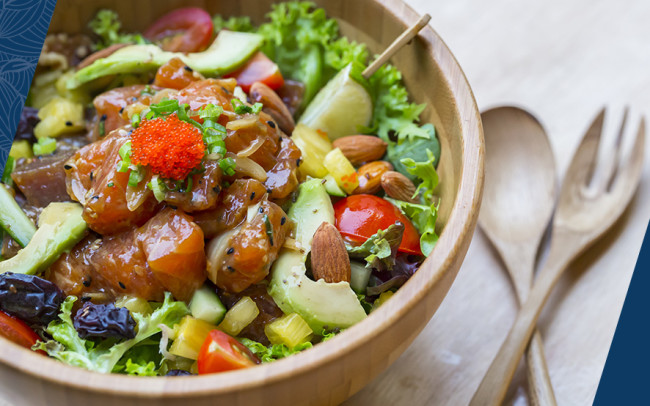 Image credit: alohapoke.com.sg
Tucked in the bustling CBD district, Aloha Poké serves up delicious poké bowls in a casual and colourful setting! Here, you can design your very own poké bowl by selecting your choice of house-marinated poké – ahi tuna, salmon and vegetarian. Together with complimentary add-ons and a superfood of your choice, you get a delicious and healthy poké bowl!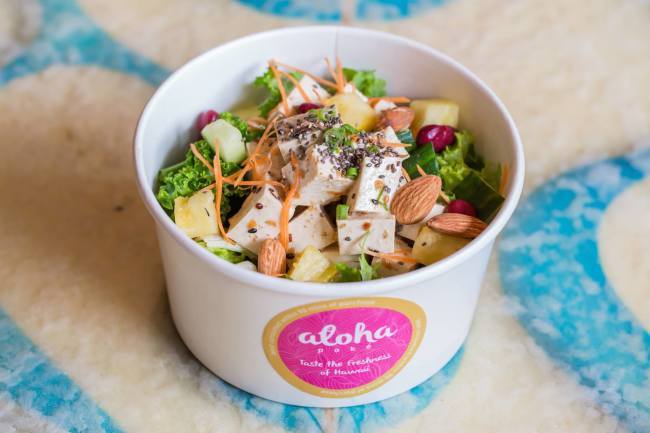 Image credit: Aloha Poke | Facebook
However if you happen to be the indecisive type, simply choose between their two pre-determined flavours – the Standard Nalu Tuna or Standard Nalu Salmon!
Address: 92 Amoy Street, Singapore 069911
Opening hours: Mon to Sat, 11.30am – 2.30pm & 5.30pm – 11pm (Closed on Sunday)
2. A Poke Theory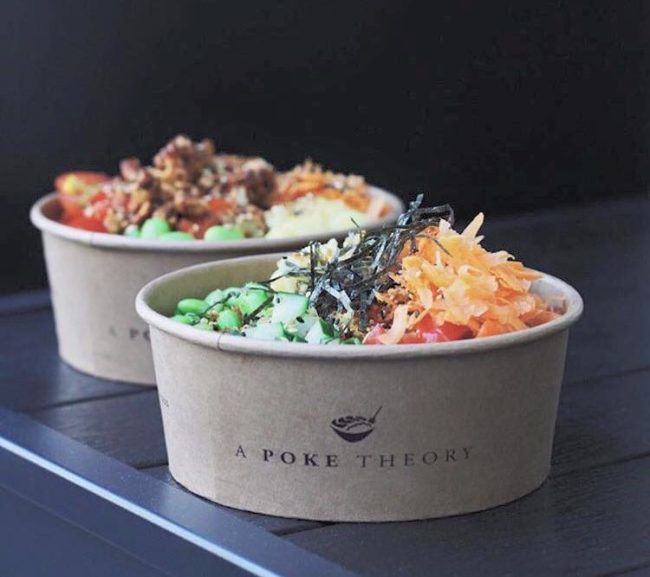 Image credit: A Poke Theory | Facebook 
Amidst the hipster cafes in Telok Ayer sits A Poke Theory. This particular poké bowl joint allows you to fully customise your poké bowls from a vast array of fresh ingredients like crispy salmon skin, Thai mango and even kimchi! Additionally, their raw fish comes with a unique selection of sauces like spicy mayo and avocado miso.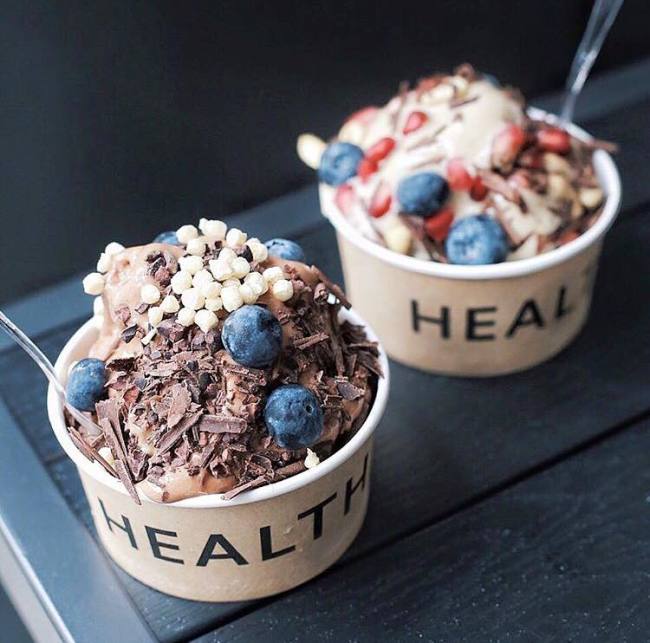 Image credit: A Poke Theory | Facebook 
Additionally, poké bowls are not the only healthy boost you can find at A Poke Theory! If raw fish does not seem to suit your taste buds for the day, check out their Superfood Smoothie Bowl, which is both a smoothie and soft serve. Definitely a healthy fix that is perfect for a scorching day!
Address: 27 Boon Tat St, Singapore 069623
Opening hours: Daily, 11am – 8pm (Closed on Sunday)
3. Katto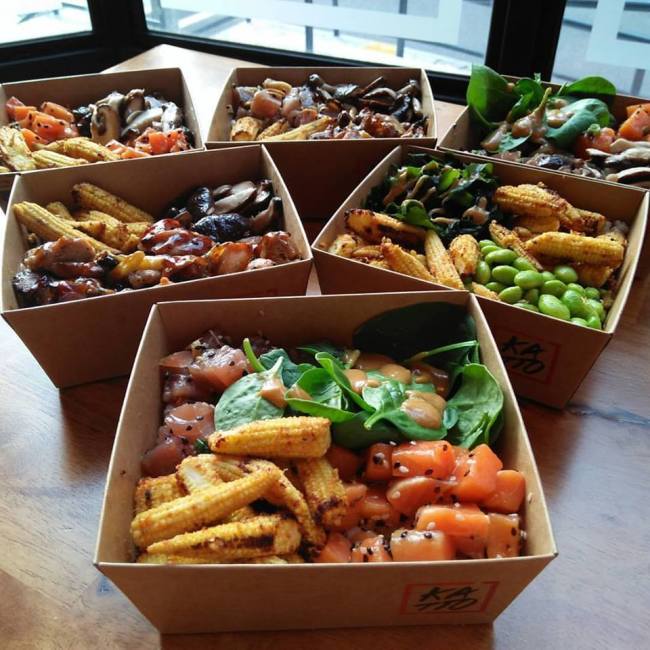 Image credit: Katto | Facebook
Fancy some poké bowls without going over your lunch budget? Check out Katto for some unique and delectable poke bowls at pocket-friendly prices!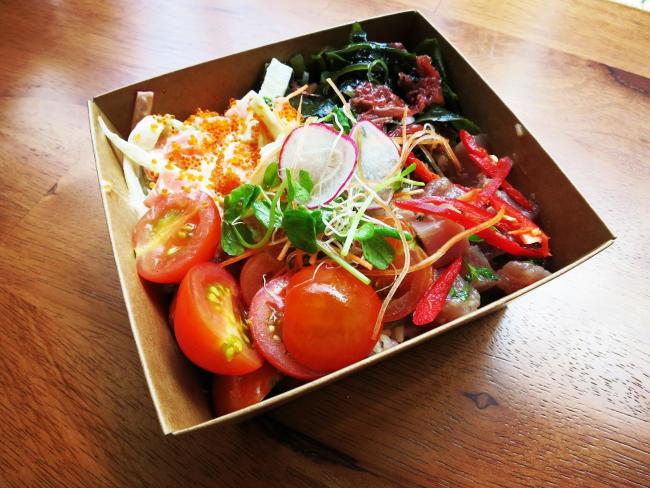 Image credit: Katto | Facebook
Choose your preferred raw fish as well as toppings from their extensive selection of ingredients. Their ingredients are uniquely Asian such as Bonito Flakes and Edamame. If you are not feeling that peckish, you can always go for the mini size bowl which starts at just $7.90!
Address: 1 Fusionopolis Place, #01-21 Galaxis Building, Singapore 138522
Opening hours: Mon to Fri 11am – 8pm; Sat 11am – 2pm (Closed on Sunday)
4. Rollie Olie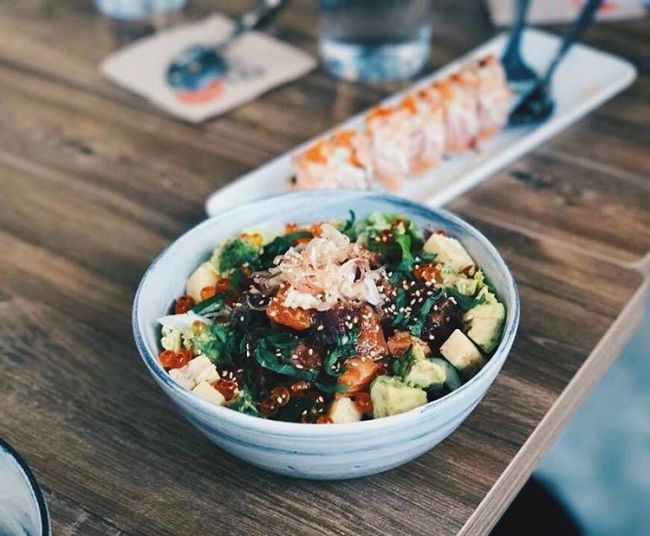 Image credit: @rollieoliesg | Facebook
Nestled within Suntec City's PasarBella is Rollie Olie, a food truck that serves up dense and sauce-slathered poké bowls. Their unique poké bowls which infuses mouthwatering Asian flavours to the traditional poke bowls with certainly leave you coming back for more! Some of their must-trys include the classic sesame and soya sauce flavour (Aloha Poke) as well as the piquant sriracha hot sauce (Cha Cha Cha).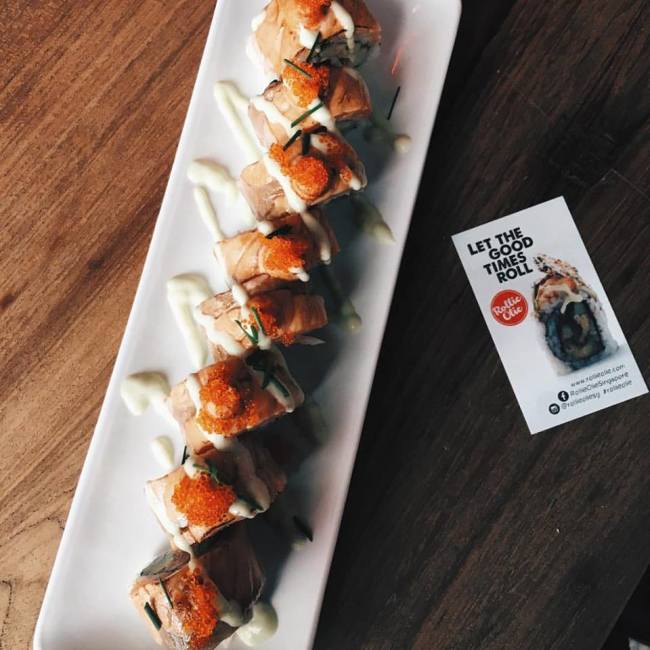 Image credit: Rollie Olie | Facebook
Furthermore, if you are feeling adventurous, go for their flavoursome tea-infused rice as the base for your poke bowl! Rollie Olie even serves up made-to-order sushi rolls and you definitely have to order some to complement your overall meal!
Address: 3 Temasek Boulevard Suntec City Mall, North Wing PasarBella Suntec, #01-K42, Singapore 038983
Opening hours: Daily, 10am – 10pm
5. Dapper Coffee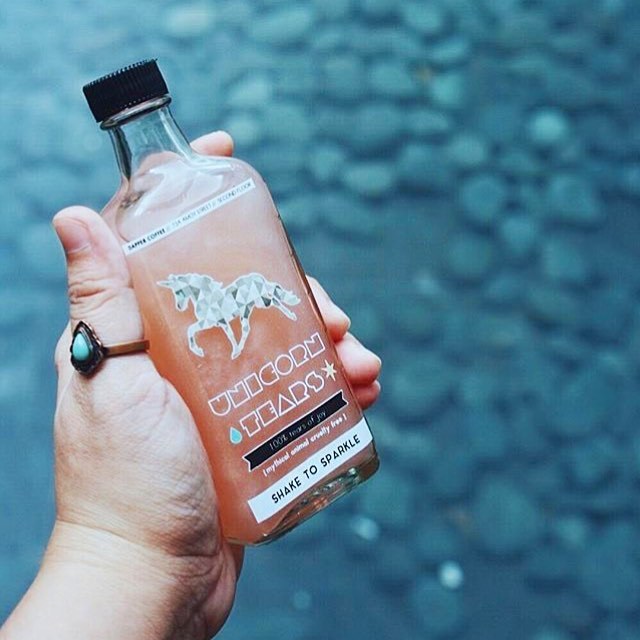 Image credit: @dappercoffee | Instagram (@chuepachups)
Known for their sparkly blue unicorn tears and cold brew to beat the sweltering weather in Singapore, Dapper Coffee is also brewing up another storm with their poke bowls! Of course, expecting no less from Dapper Coffee, their poke bowls comes with an exotic twist.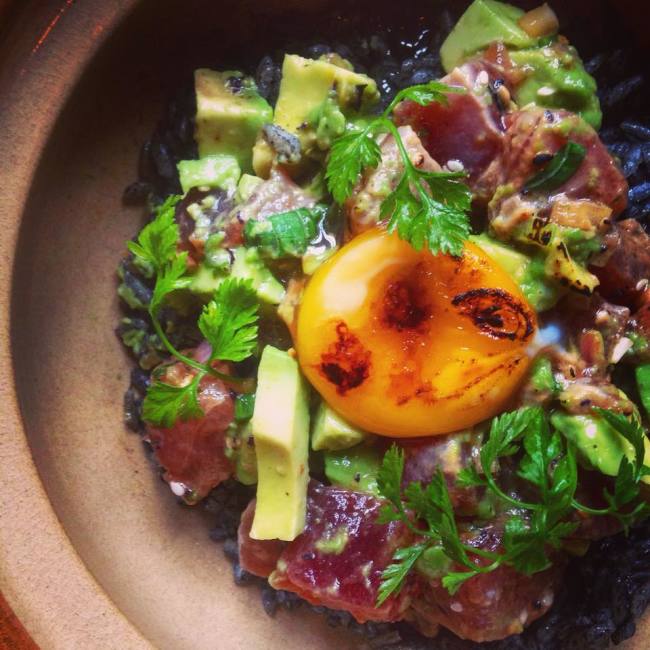 Image credit: Dapper Coffee | Facebook
With a cheeky nod to our Asian claypot rice, their signature Poke-don is served in a ceramic bowl. It features ahi tuna, avocado, spring onions, shiso and furikake, all of which is served over squid ink flavoured rice. Finally, it is topped with a caramelised egg yolk and cilantro. Just remember to snap that Instagram-worthy shot before tucking into that poke bowl of goodness!
Address: 73 Amoy Street, Second Floor, Singapore 069892
Opening hours: Mon to Fri 8am to 5pm (Closed on weekends)
The poké bowl trend is certainly riding the wave of #eatingclean in Singapore! With even more poké bowl joints popping up all over our Little Red Dot, it is certainly not too late to jump onto this healthy eating bandwagon!
Always bored during your commute to and fro work or school? Here's the best solution: download our app for new articles, Facebook videos and YouTube videos that are updated daily…and most importantly, exclusive contents that are only available in our app! It's your prefect companion for your daily commute!
Read Also

ShopBack is Singapore's top cashback website. Get up to 30% Cashback when you shop online for fashion, holidays, electronics and more! Simply go to www.shopback.sg/blog

Latest posts by Shopback Singapore (Content Partner) (see all)