In the cosmopolitan city that we live in, we Singaporeans tend to be constantly on the move. From working long hours to jammed packed weekends, or even back to back classes and tuition lessons for school kids – there is almost no break in our hectic lives.
Most of us are so caught up in our busy schedules that we fail to notice those who tend to make our lives easier. We call them – the Unsung Heroes. This Labour Day, let's pay tribute to some jobs that are an integral part of our daily lives that deserve our recognition as respect!
1. Bus Captains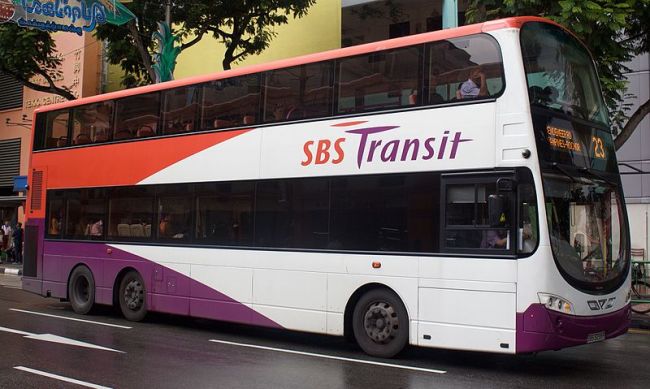 Image credit: commons.wikimedia.org
Let's face it – when was the last time we smiled or thanked our friendly bus uncle whenever we boarded a bus? Bus captains work long hours, on both weekdays and weekends. They even work during public holidays (like today!) just to ensure that we have some form of transportation.
Bus captains are in charge of keeping us safe while ensuring that we are able to get to wherever we need on our Little Red Dot. Most of them are simply trying to earn a living and even so, they are at times faced with verbal or even physical abuse by commuters. We should never assume that bus captains have it easy, having to drive the same routes day in and day out!
2. Cleaners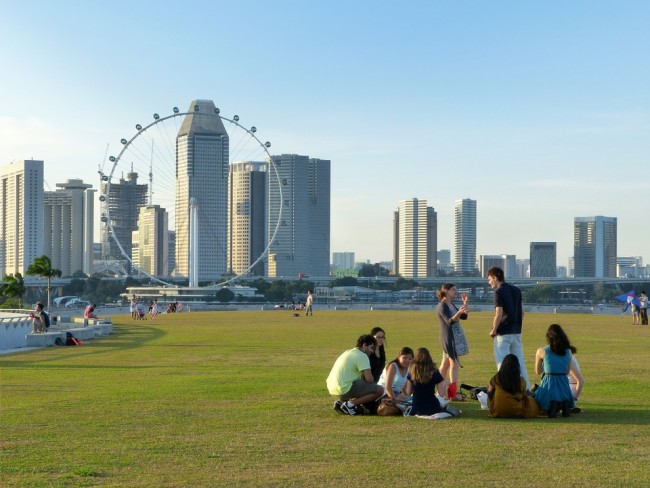 Image credit: cegoh | pixabay.com
Singapore is known to be a clean and green city. Yet, who are the ones responsible for maintaining the pristine cleanliness even on the streets and in public toilets? Well, the cleaners of course. They are the ones who work tirelessly to uphold the squeaky-clean image that Singapore is known for.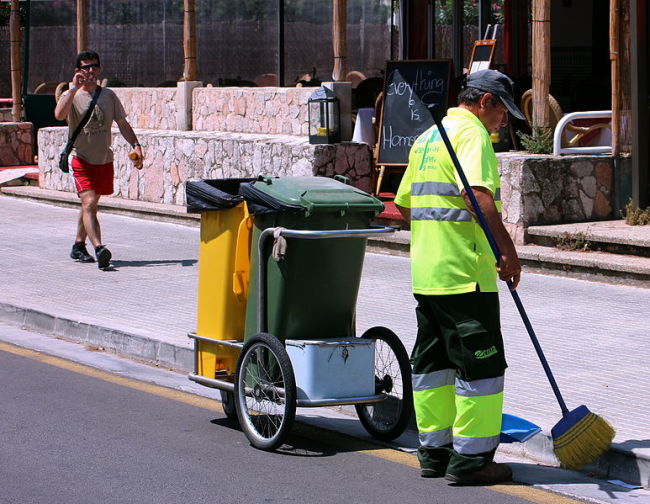 Image credit: commons.wikimedia.org
Moreover, a lot of our cleaners are our elderly generation! They have to clean and scrub toilets, mop the floors of shopping mall floors and even clear the unwanted dishes at hawkers centres. We Singaporeans can also do our part by clearing our own trays when we are done eating or disposing of our rubbish in a proper way to make the lives of our cleaners easier.
3. Nurses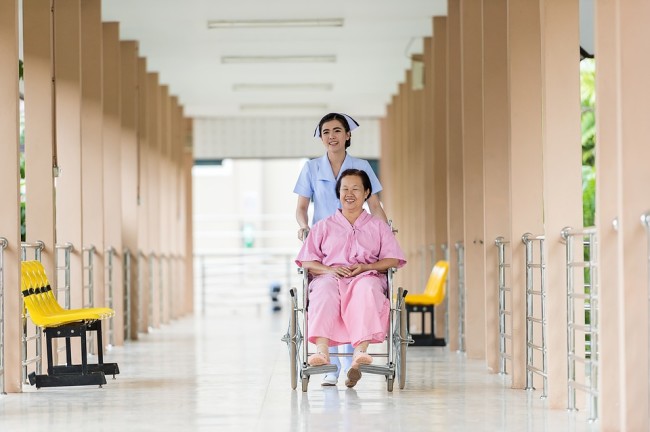 Image credit: sasint | pixabay.com
Not only are nurses the true unsung heroes of the medical scene, they are also the backbone of any medical community. We often do not see the contributions that they make.
While doctors might be the one explaining your medical conditions, nurses are often to one tending to your wounds, clearning your faecal matter and making sure that you receive the necessary treatment to recover quickly. Furthermore, they are subjected to 24/7 working shifts to ensure that patients can receive immediate medical treatment when required.
4. Security Officers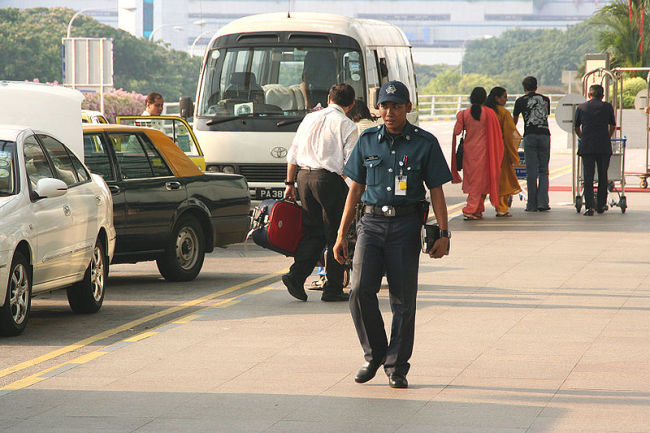 Image credit: commons.wikimedia.org
We see them everywhere – at office buildings, shopping malls and even your condominiums. Yet, we usually pay very little attention to them and hardly acknowledge their presence. However, security officers have one of the most important jobs in ensuring our safety.
While it might seem as if their job is pretty relaxed, simply walking around or sitting and observing, it is not. In fact, security officers have to be on alert round-the-clock to keep us safe! Furthermore, they are essentially the "eyes" of justice, helping to look out for anything that might seem out of the ordinary.
5. Construction Workers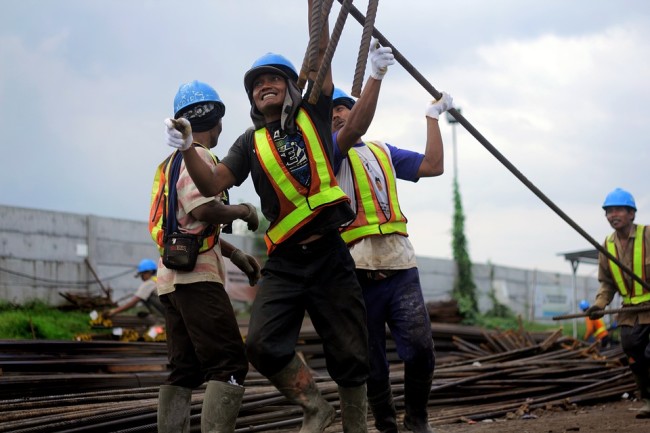 Image credit: maxpixel.freegreatpicture.com
We Singaporeans tend to get excited whenever a new swanky shopping mall pops up or when our BTO flat has finally finished construction! However, we tend to overlook the people who were literally building a roof over our heads – the construction workers.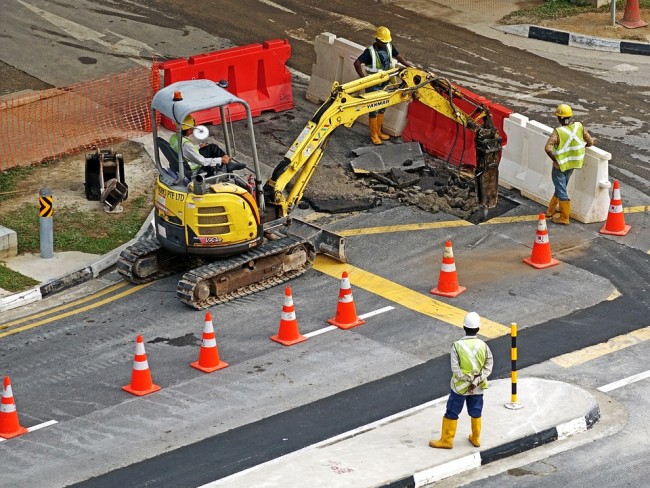 Image credit: cegoh | pixabay.com
Construction workers are sometimes placed in a negative light and ostracised by Singaporeans. However, we should not be quick to generalise and stereotype. We often see them working relentlessly under the hot afternoon sun, simply to ensure that the roads, buildings and even greenery are completed.
These everyday heroes in Singapore aren't always appreciated for what they do, but they are the ones who help make our lives a little better. So the next time you come across these people, show them some kindness and recognition. Whether it's a simple "Thank You" or kind act, they will certainly feel deeply appreciated.
Always bored during your commute to and fro work or school? Here's the best solution: download our app for new articles, Facebook videos and YouTube videos that are updated daily…and most importantly, exclusive contents that are only available in our app! It's your perfect companion for your daily commute!
Featured Image: Siyanight / Shutterstock.com
Read Also

ShopBack is Singapore's top cashback website. Get up to 30% Cashback when you shop online for fashion, holidays, electronics and more! Simply go to www.shopback.sg/blog

Latest posts by Shopback Singapore (Content Partner) (see all)