Most of us lament that our busy schedules prevent us from incorporating any form of exercise into our lives. However, with the onslaught of 24-hour gyms in Singapore, there are no more excuses now!
With many of these gyms conveniently located within your friendly neighbourhoods, it means that you can work out at any time of the day – even at ungodly hours in the morning. Here are a list of 24-hour gyms in Singapore for you to finally start on your #fitnessgoals!
1. Anytime Fitness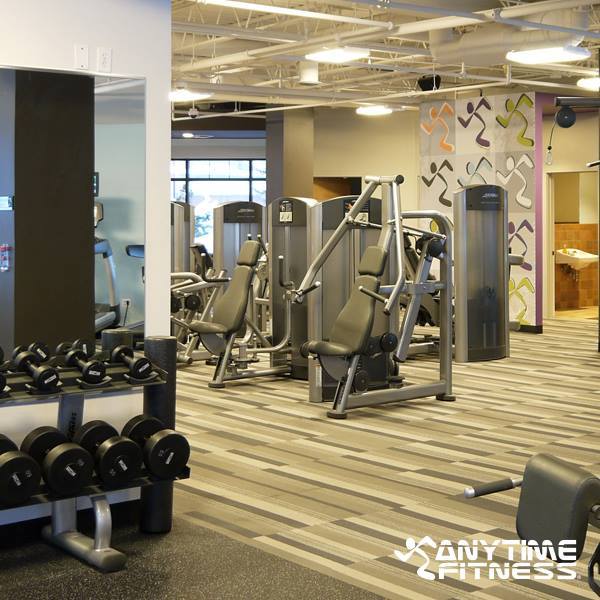 Image credit: Anytime Fitness Singapore | Facebook
The United States-based chain, Anytime Fitness, opened its first branch in Singapore back in 2013. Since then, it has grown to a staggering number of 27 branches across the island from the East, all the way to the West!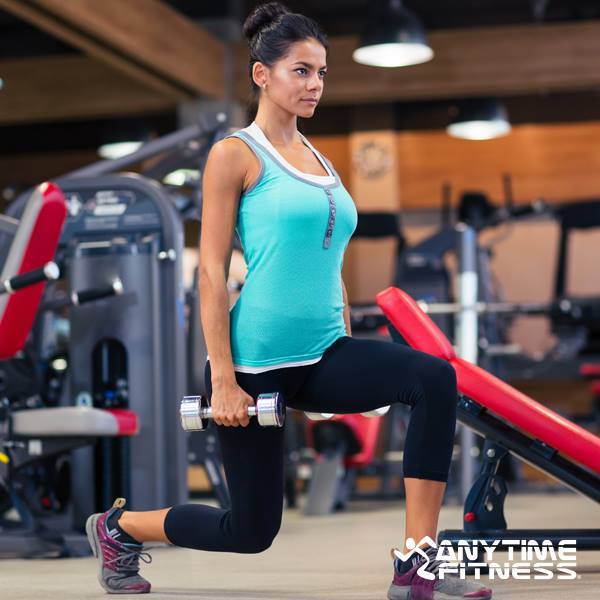 Image credit: Anytime Fitness Singapore | Facebook
Each gym is about 400sq m in size and boasts the standard gym equipment such as cardio machines and free weights. Furthermore, Anytime Fitness also offers personal trainers to help you plan a fitness regime to achieve those desired results. With affordable membership fees coupled with convenient access to their plethora of gyms, it is no wonder Anytime Fitness is popular with the fitness buffs!
2. Gymm Boxx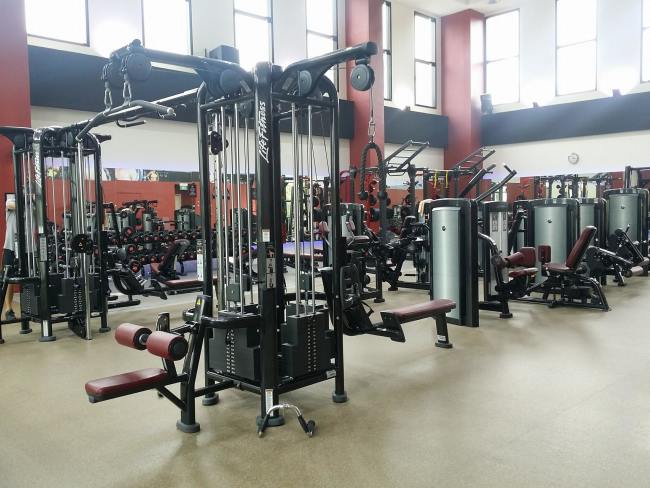 Image credit: Gymmboxx | Facebook
With gyms located in the various neighbourhoods, Gymm Boxx caters to the heartlanders who are looking for a quick workout within the vicinity of their homes. They offer membership rates based on your fitness goals – from a pay-per-session packages to a three-months or one-year plan.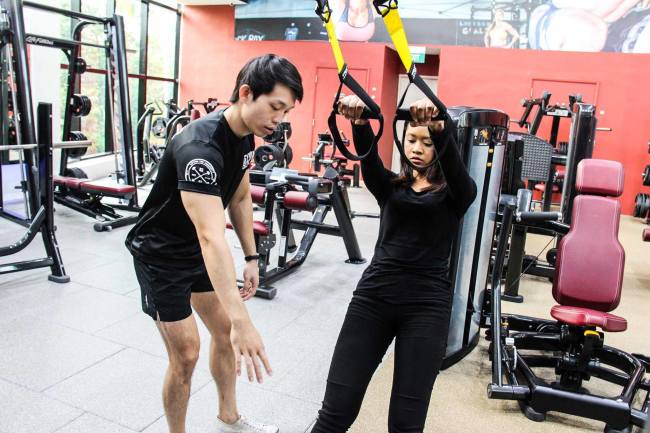 Image credit: Gymmboxx | Facebook
Each of their gyms boast an impressive range of cardio equipment, as well as power racks and a good range of free weights. If you have other plans after your workout, there are also shower facilities for you to freshen up before heading off!
3. 24XFitness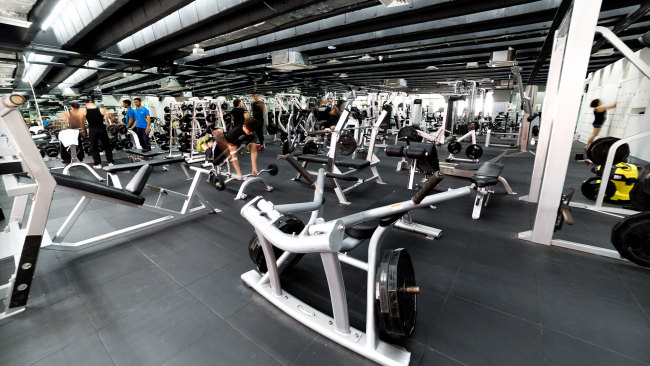 Image credit: 24xfitness.com.sg
24XFitness was opened by several coaches and ex-customers of the now-defunct California Fitness. Their motivation lies in their continuous pursuit of fitness training, regardless of whether it is a career or hobby.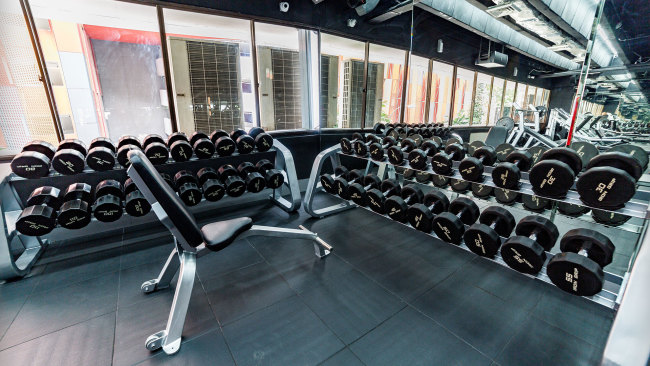 Image credit: 24xfitness.com.sg
Despite having only one outlet, expect a comprehensive range of fitness equipment such as Bosu Balls, training weights, hammer strengths and more. On top of enjoying the luxury of having personal trainers, they also offer a cozy lounge exclusively for members to rest and recuperate!
Address: 112 Middle Road, #02-00 Midland House, Singapore 188970
4. Dynamic Fitness Gym
Image credit: Dynamic Fitness Gym | Facebook
Here at Dynamic Fitness Gym, expect to see unique equipment exclusive to this gym only. Besides the standard gym equipment, it also boasts a dance and yoga studio which offers classes such as yoga and even kpop dance!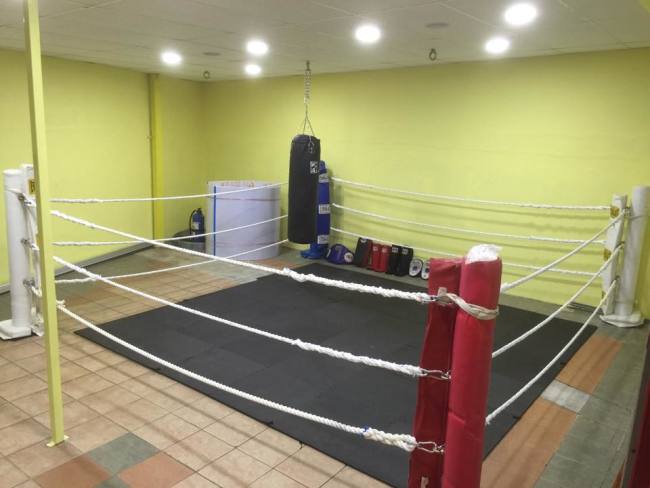 Image credit: Dynamic Fitness Gym | Facebook
Additionally, Dynamic Fitness Gym also offers customised training programmes to help you achieve your individual fitness goals. They even take care of your nutritional needs here with an in-house Juice Bar!
Address: 12 Jalan Gelenggang, Singapore 545559
5. The Right Fit

Image credit: The Right Fit | Facebook
Nestled in the neighbourhood of Serangoon Gardens, The Right Fit offers unique membership packages! Depending on your favourite workout timings, they have their All-nighter package, for those who work at in the wee hours of the night, and their Sunriser package for those who work out in the day.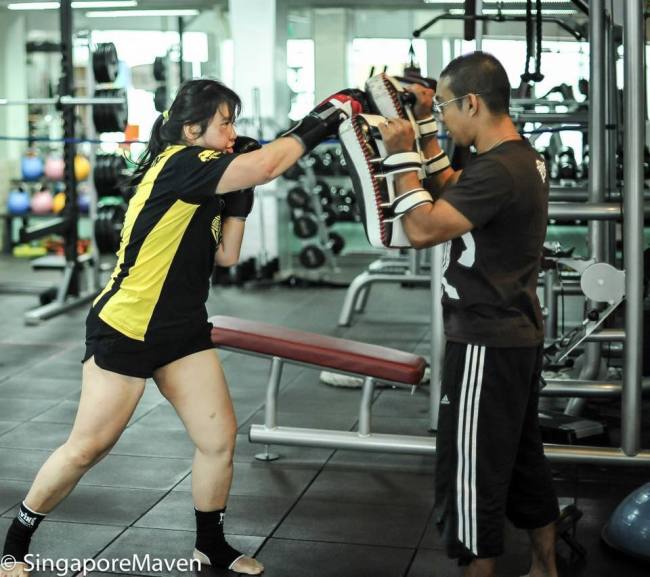 Image credit: The Right Fit | Facebook
The Right Fit offers a good selection of training equipment ranging from free weights to kettle bells and fitness balls. Additionally, they also offer kickboxing classes to fire up your fitness regime!
Address: 5 Burghley Drive, #01-10/11, Singapore 559022
With these gyms in Singapore open round-the-clock, every day, there is no reason to say that you do not have time to exercise! Instead of heading out for supper and piling on more kilos, you can now have a different kind of nightlife – one that is much healthier and fitter!
——–
Do you know that your company can't deduct a fixed amount of money if you're late for work? Or that you can't work more than 12 hours a day? Here's a video on the ten rights you have as an employee you confirm-plus-chop didn't know of (but you still let your boss bully you 'coz you're scared of him / her):
Remember to subscribe to Goody Feed YouTube channel too!

ShopBack is Singapore's top cashback website. Get up to 30% Cashback when you shop online for fashion, holidays, electronics and more! Simply go to www.shopback.sg/blog

Latest posts by Shopback Singapore (Content Partner) (see all)