In case you missed it, 19 Singlish words have received the honour of gracing the revered Oxford English Dictionary (OED), a book widely regarded for setting the standards of English worldwide.
Complete list of Singlish words added:
Ang mo
Blur
Char siu
Chilli crab
Chinese helicopter
Hawker centre
HDB
Killer litter
Lepak (noun)
Lepak (verb)
Lepaking
Shiok
Sabo (noun)
Sabo (verb)
Sabo king
Sotong
Teh tarik
Wah
Wet market
According to the OED, the "Singapore English" entries are added to include "new senses of common English words". Not unexpectedly, its inclusion in formal vocabulary has stifled the actual meaning of these borrowed expressions from Chinese and Malay, whose formations are used in the verbal local context.
This means that the true essence of this English-based creole can only be harnessed via speech. But how should one speak it? And how can one properly use Singlish—especially the new Singlish words added?
In this article, we give you a tongue-in-cheek walk through the various sentences and contexts in which you can properly use the new words.
1. In News Reports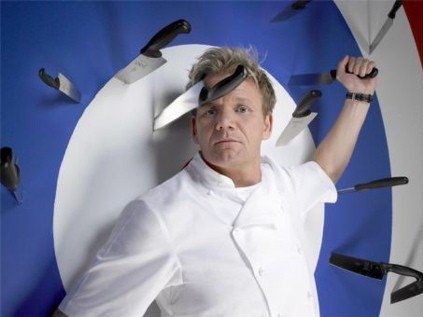 Not too long ago, a certain ang moh visited our local hawker centres and tried his hand at the famed chilli crab dish. He won in that dish.
Comment: For maximum effect, reduce the stresses when speaking and dull your use of the voiced consonants.
2. In Warning Signs

Those lepaking at the HDB void decks should watch out for cases of killer litter.
Comment: This sign can be printed on an A4 sheet and displayed at lift lobbies. Best accompanied with photographic proof of previous incidences of killer litter.
3. During Verbal Attacks

A: From the way you speak, you sound like a Chinese helicopter.
B: Wah! Can you not sabo my reputation?
Comment: Be careful when using the former Singlish word, as it is deemed derogatory by some. If possible, B can end the sentences in a variety of Hokkien swear words, which cannot be found in this article.
4. For The Innocent "Secondary-School" Style Courtship

Boy (teasingly): Yes I do like you. Isn't it obvious? Don't blur like sotong leh.
Comment: The sentence becomes more persuasive when you end with a bashful gaze away from your partner. For the best possible result, offer a cup of "Gong Cha" when making the declaration.
5. For A More Direct "Tinder" Style Of Flirting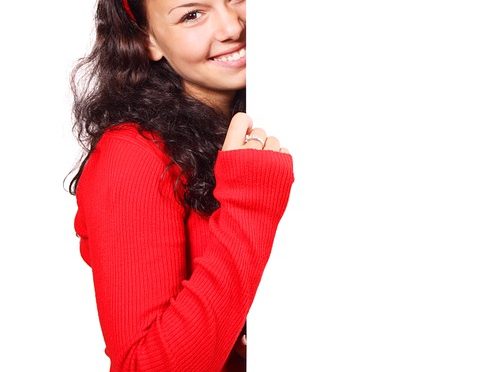 Boy: Girl, you look as shiok as the char siu I had this morning.
Comment: We admit that this line might have a bit of the sleaze factor. We are not held responsible should you choose to use this pick-up line.
6. When Lacking A Conversation Starter/ Stating the Obvious
Hey, did you know that this is a Lepak Corner, where people lepak?
Comment: We obviously ran out of ideas for this one.
7. How To Get Away With Murder
Not me! These sabo acts are probably done by the usual sabo king.
Comment: Save this line for the situation where you are accused of something and want to get away scot-free, whether or not you are actually guilty of the act. Do not quote us on this if you attempt this excuse and get caught.
8. An Attempt at Being Literary
The elderly man leaned back on his red plastic chair near the wet market, sipping his freshly-brewed teh tarik.
Comment: Add this to your Instagram captions if you want to appear cultivated. The use of both standard English and Singlish is a sure-fire means to garner the approval of your local and global audience.
9. For Added Authenticity
Of course, no dish is complete without some garnish. Here are some filler vocabularies that you can peg onto your sentences so that you can attain that informal effect that comes with speaking Singlish.
Lah: Usually used at the end of a sentence to state an opinion.
Sia: Usually used at the end of a sentence to show annoyance or displeasure.
Sian: Interchangeable with "sigh".
Walao: An exclamation that can be either negative or positive.
Ah: Used at the end of a sentence to add a threatening tone.
Comment: This list is inexhaustive, but the featured words are the most commonly used. Add these embellishments at your own discretion.
10. Dazed and Confused?

Singlish takes its grammar from Malay and Chinese, which explains why its syntax lacks prepositions and plural words. The well-versed Singlish tongue will also include some Hokkien mixed in his or her speech. The informal dialect is also used mainly in the present tense and in informal settings.
There is no proper way to include Singlish words or speak Singlish despite the mushrooming debates surrounding its legitimacy.
Ultimately, I believe language is used with the purpose to communicate. As long as both parties understand each other, there should be no shame if you find it a more comfortable means of expressing yourself.
Always bored during your commute to and fro work or school? Here's the best solution: download our app for new articles, Facebook videos and YouTube videos that are updated daily…and most importantly, exclusive contents that are only available in our app! It's your perfect companion for your daily commute!
This article was first published on goodyfeed.com
Read Also
Do you love writing? Do you want a platform to showcase your works? Goody Feed is looking for part-time writers to join the team! Click here to find out more!

ShopBack is Singapore's top cashback website. Get up to 30% Cashback when you shop online for fashion, holidays, electronics and more! Simply go to www.shopback.sg/blog

Latest posts by Shopback Singapore (Content Partner) (see all)