16 years ago, something sinister happened.
Ladies of all ages suddenly came forward with troubling news: their hearts were forcibly taken from them.
Speculated cause? Meteor Garden (2001)
8 years ago, something similar happened.
Teenage girls around the world were reported to have started chanting 'Lee Min Ho' at dinnertime. Their mothers, in an initial attempt to cajole their possessed daughters, were instead infected by the invisible syndrome, causing dads and sons alike to be baffled at the dinner table.
Speculated cause? Boys Over Flowers (2009).
And now, scientists have come out with a horrifying piece of news: the unstoppable virus that primarily targets the female population, is due to be set free again.
Speculated cause?
Meteor Garden (2018)
To dearest scientists Rick and Morty, I have fallen. Please continue your good work, and protect the world from the F4's influence. Peace out.
Who are the cast members?
On a serious note, the lucky girl following in Barbie Hsu and Gu Hye Sun's footsteps is none other than Chinese newbie actress Shen Yue, 20.
Sorry, Apple Chan. My mum always told me to follow my heart, and right now my heart's straying to Shen Yue's. Cya.
On the other hand, the new F4 will consist of Chinese actor Dylan Wang (Daoming Si), Connor Leong (Meizuo), Darren Chen (playing Huazelei) and Caesar Wu (Ximen).
They are all 21-years-old, and stand at an average height of 1.85m.
Well…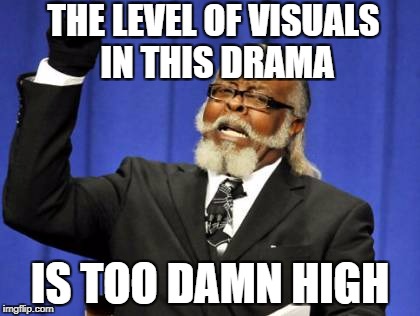 Which leads to the all-important question.
When will it be out?
The 48-episode reboot, which is being produced by the original show's creator, Angie Chai, is slated to be released on the small screen sometime next year (2018).
According to Straits Times, each episode of the drama will be allocated a whopping NT$15 million (S$687K) an episode. This is in stark contrast to the 2001 drama, which was made for NT$500,000 an episode.
Way to make us even more hyped! Who doesn't love a high-production drama?
Barbie Hsu gave the drama her blessings
Barbie Hsu, who starred in the 2001 version, has given the reboot her sincere blessings.
"Goodbye old! Hello new! 祝好!😚😘"
"全部的愛!請支持他們。#NewF4 #MeteorGarden2018"
Translation: "All the love! Please support them."
Guess that's one more reason to catch the drama!
2018
While we are unsure when the exact date of release will be, we are keeping our fingers crossed that it will be in the former half of 2018, instead of the latter.
Until then, I guess we just gotta wait!
In the meantime, girls, why not tag your Meteor Garden loving friends or share this post?
Everyone needs some exciting news to spice up their Monday, you know?
Since you're here, why not watch a video about an NTU student who went all out to impress his crush, only to end up in…tragedy? Here, watch it and do remember to share it (and also subscribe to Goody Feed YouTube channel)!
This article was first published on goodyfeed.com
Read Also
Do you love writing? Do you want a platform to showcase your works? Goody Feed is looking for part-time writers to join the team! Click here to find out more!
Featured image: Weibo

Just your average Singaporean guy who tends to write aimlessly, work out inefficiently and sleep soundlessly.