So you've just finished that spicy noodle challenge.
Image credits | noobcook.com
Your mouth is burning, and these flames seem to last on forever, even though there was no actual fire or heat in your mouth. You are also sweating buckets, and gulping as much air as your lungs can possibly manage. You look around for tools to soothe that eternal fire in you, but to no avail.
Sounds familiar? To prevent that sort of situation the next time you indulge in spicy food, read on to see which is the best remedy of all. But before we do, it is crucial to understand the science behind all these.
The Science of Spiciness
The chemical mastermind behind this oral arson is known as capsaicin, an active ingredient in chilies. When we consume chili, small particles of these bind to nerve receptors on our tastebuds and irritate them. Funnily, these receptors send signals to our brains to indicate heat ("FIRE! FIRE!") and pain ("SOMEONE IS CUTTING ME OFF!"), so when they are stimulated, you feel a fiery pain even when there is no actual fire!
Ways to Curb the Pain
Disclaimer: Please read the discussion of the remedies before trying it out!
1. Water
What better way to fight fire with water right? Unfortunately, capsaicin is more soluble in oil and alcohol than water. Hence, if you are looking into washing that capsaicin down, water isn't the best solution. Instead, it might spread the capsaicin around instead! Nonetheless, iced water does provide a temporary respite by numbing your tastebuds.
Fire-fighting abilities: 3/10, if iced!
2. Alcohol
Now before the alcohol-loving rejoice, first note that most of those we consume contain very low levels of alcohol (remember that 5% alcohol label of your beer bottle?). Hence, their efficacy is similar to water. If you are thinking of consuming drinks with a higher alcohol content, the Mythbusters have proven that it requires 10 times the volume of tequila, which has an alcohol content of 40%, to dissolve 1 unit of capsaicin.
Fire-fighting abilities: 2/10
3. A tablespoon of sugar
Apparently swirling the sugar around your mouth before spitting it out works (probably to prevent diabetes too?), as the grains of sugar would soak up the oil-based capsaicin. However, this remedy has proven to be inconsistent among individuals, and purportedly a mere distraction.
Fire-fighting abilities: 3/10
4. Honey
There has been no scientific explanation for how honey works to curb the burn, but people have experienced its wonders. Coat your tongue with honey the next time it burns!
Fire-fighting abilities: 4/10
---
Goody Feed YouTube Channel
A 34YO "old-virgin" S'porean was desperately looking for a boyfriend and surprisingly, she really found one online. But the intentions of the man will make you cry. Prepare tissue paper to watch this video based on real events:
---
5. A slice of lemon (or other acidic foods)
Capsaicin is known as an alkaloid, so it is alkali in nature. Some believe that the citric acid in lemon can neutralise the alkali capsaicin, but some view it as just a distraction.
---
Advertisements
---
Fire-fighting abilities: 3/10
6. Starchy foods
Starchy foods like bread or rice are said to be effective in soaking up the oil-based capsaicin! However, some work better than others. For example, bread may work better than rice, which is less 'absorbent'.
Fire-fighting abilities: 6/10
7. Peanut butter /Avocados /Chocolate (or other fat-rich foods)
---
Advertisements
---
As previously mentioned, capsaicin is fat-soluble, so foods with high fat content like these will aid in the washing down of the irritant! However, since avocados and chocolate are solids, they would not coat the tongue as easily as peanut butter. Hence, they may be slightly less effective.
Also, milk chocolate would have a higher fat content than dark chocolate, so it would be a better remedy.
Fire-fighting abilities: 7/10
8. Toothpaste
Remedies like these are what the disclaimer was for. Reviews on toothpaste as a remedy have always been negative; the minty toothpaste only adds to the burn!
---
Advertisements
---
Fire-fighting abilities: -5/10
9. Milk and other dairy products
Plain ol' milk has always been the best remedy across the board, and can be scientifically explained. The proteins in mammal's milk (not plant-based ones), casein, bind to the capsaicin molecules and allows it to be washed down. The fat content in and acidity of milk also results in the dissolving and neutralising of capsaicin! Seems like we should trust in the remedy we've always known.
Fire-fighting abilities: 9/10
10. Ice Cream
---
Advertisements
---
I guess by now you should know what qualities make a good capsaicin-busting remedy: fat-rich, acidic and at a low temperature. This leads us to probably the most well-received item on the list, ice cream! As if anyone needed one more reason to indulge in this icy treat.
Fire-fighting abilities: 12/10, for the joy it also brings!
Now, go eat all the spicy food you ever want!
Top Image: elwynn / Shutterstock.com 
---
Advertisements
---
This Singapore love story set in the 90s shows you why you should never wait for tomorrow. Watch it without crying: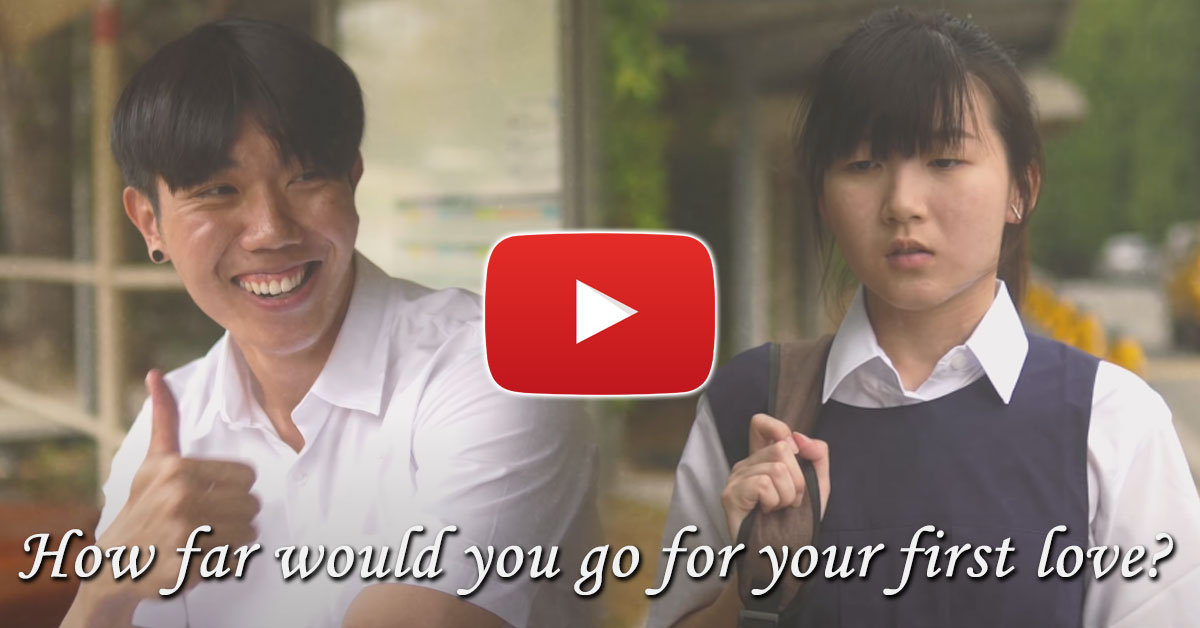 ---
Advertisements
---
Enjoyed this article because it's both informative and entertaining? If so, you should download the Goody Feed app so that you won't miss out on any articles, as there are app-exclusive contents as well! Also, join our Telegram channel if you use Telegram often!
Latest & Popular Articles You Must Not Miss:
---
Advertisements
---
---
Advertisements
---
Our Most Popular Videos You Must Not Miss:
---
Advertisements
---
This Singapore love story set in the 90s shows you why you should never wait for tomorrow. Watch it without crying: