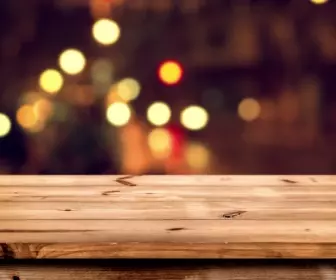 You've settled your itinerary, accommodation, flights and all the other nitty gritty details – What's next? You're ready to fly off? Wait just a minute and hold your horses! To ensure a smooth trip, go through the following checklist:
1) Passport 
Well this is a no-brainer but still an extremely important point. Check the validity of your passport! You should have at least 6 months validity at the commencement of your return trip to Singapore. Trust me, you don't want custom/immigration trouble disrupting your holiday!
Besides the validity check, do also check the visa requirements and procedures of the countries you'll be travelling to. The Singapore Passport is constantly ranked as the most powerful in the world. However, it's better to be safe than sorry. Knowledge of Visa requirements and procedures will also protect you from the many visa scams in foreign countries.
---
Advertisements

---
2) Communication 
Keeping in contact with home is a necessity for most travellers. Subscribing to your telco's roaming plan might seem the logical thing to do but it's not.
Why You Should Not Subscribe To Your Telco's Roaming Plans!
Unless you're travelling to neighbouring countries such as Malaysia or Indonesia, you should generally avoid telco roaming plans. (Prices and connectivity in these countries are satisfactory)
Trust me, you don't want to be saddled with an expensive debt the moment you return home from your trip. I experienced the above when I returned home from my month long Euro Trip.
The exorbitant phone bill was not due to my negligence or naivety. It was due to the telco's inability to provide the service promised. I signed up for the roaming plan. It promised competitive rates and enhanced connectivity.
However, when I reached London, the service failed to work. After multiple calls to customer service (which I think I was charged ?!), they troubleshooted the problem to my phone. Mind you, my phone model at that point in time was the latest one on the market! The promise of a call back never materialized (another unfulfilled promise).
---
Advertisements

---
It was a horrible start to my trip. Unable to contact home the moment you touch down in a foreign land is extremely unsettling, particularly for your loved ones back home. I gave up on the roaming plan and had to resort to normal roaming charges (averaging $3 per min).
The telco continued to shirk responsibility when I returned home. They refused to waive the bill even partially. Till this day, I haven't got my money back.
I do understand that my experience is not representative of all the telcos. But it's a well-known fact that they're money-sucking entities with little regard to consumer welfare or experience. If you're curious to which telco it was, here's some sarcasm: They are a 5 STAR example of what a telco should not be!
Yes, I shared my horrid experience to discourage you from signing up for telco roaming plans. It might be an isolated incident but still -Why pay for uncertainty and inconvenience? Especially when there are much better and cheaper options on the market!
Alternative Communication Options:
– Purchase an International Travel SIM Card
Embarking on a multi-country trip? If your answer is yes, then an International Travel SIM Card would be the best option. Safe the hassle of purchasing and setting up multiple SIM cards at every country on your itinerary!
You'll need an unlocked phone for an International Travel SIM Card service to work. * If you prefer not to unlock your phone or can't for some reason, most International Travel SIM Card providers do  sell unlocked phones ( often in a package together with the SIM Card).
* To determine if your phone is unlocked, switch your current SIM Card with that of another telco. If the SIM Card is accepted, you have an unlocked phone!
* In Singapore, it's legally mandated for all Telcos to only sell unlocked phones
* If you're from another country and your phone is locked, unlocking it should not be much of an issue. Simply head to your telco or a phone shop to get it done.
Here are two established International Travel SIM Card providers for you to consider:
OneSimCard
GO-SIM
Rates between the two providers differ but only marginally. On the whole, OneSimCard & GO-SIM have similar packages. Both offer free incoming calls+SMS and a European+US number.
Which one should you subscribe to? It depends on the countries you'll be visiting and also how you intend to use the service. Browse through their websites, it'll help you make an informed decision.
Here's a little nugget of advice to sway you in a general direction:Compare your local telco's rates to Estonia and UK. Why? OneSimCard EU Number is hosted in Estonia while GO-SIM's EU Number is hosted in the UK.
– Purchase a Local Prepaid SIM Card
Local Prepaid SIM Cards are perfect if you'll be in the same country for a week at least. It's the most economical option especially within the ASEAN region. A number of airports such as Phuket and Bangkok International issue free SIM Cards to tourist upon arrival. Look out for the pop-up booths!
These SIM cards are usually empty of value. You'll need to purchase a top-up card at a local convenience store. On rare occasions, the pop-up booths might be able to assist you in the top-up process. Most of these traveller SIM cards have an English option anyway so topping up shouldn't be much of a problem. Traveller SIM Prepaid Plans are typically data-centric. They'll offer a size-able data plan bundled together with discounted IDD rates and local airtime. Any good local telco will offer Traveller SIM Prepaid Plans so you'll have a variety to choose from. They're more or less similar but if you're extremely picky, scout around to get the best deal.
– Mobile Applications
If you prefer not to spend on communication at all while travelling, there are a few free apps to help you keep in contact with home. These apps require only a WiFi or data connection to work.
Tango
Viber
Facetime (For all you Apple fan boys)
Skype
– Rent a Pocket-WiFi device
Travelling in a group? Consider renting a portable WiFi device! These devices have been in existence for awhile particularly in Japan. It's utilized to access a telco's local WiFi/4G network. It's a pity that Singapore's WiFi network is still in the works! In the meantime however, you can enjoy this service on overseas trips.
Y5BUDDY is your best bet if you're interested in this service. Coverage extends to over 60+ countries and the list is constantly growing. Rates are competitive starting from just $9 a day! With the capability to connect up to 10 devices at one go, the price each person pays amounts to loose change.
Y5BUDDY offers both a pick-up or courier option (charges apply) for collection of the device. For more information head over toY5BUDDY!
UPDATE: Travelling to Taiwan? You can now enjoy WiFi nation-wide for FREE! Head over to this article for more details.
3) Get Organized & Comfortable
I know… " get organized " is such a general piece of advice. So here are a few specific tips and must-have gear to ensure a smooth and comfortable trip!
---
Advertisements

---
3.1. Purchase A Travel Organizer
3.2. American Tourister Passport Holder
Travel organizers are widely available so getting one shouldn't be a problem. Check out Groupon  and Lazada (for those on a budget) or browse Amazon and Zalora (for fancier/stylish options) .
3.3. Easy reach to important documents saves you both time as well as headaches. These holders typically have compartments for your passport, boarding passes, tickets and cash etc.
When you're rushing for that flight/train/bus, the travel organizer will be the determining factor in deciding if you make it or end up stranded with a hole burnt in your pocket.
3.4. Purchase a Day Pack
Once you've reached your destination, you won't want to be dragging your luggage or huge backpack around. Invest in an inexpensive day pack to store your daily necessities. While any small bag you already own would suffice, I prefer a foldable version like the American Tourister Backpack (pictured above). When you're travelling with only carry-on luggage, space is at a premium.
3.5. Purchase A  Neck Pillow
Travel in comfort and style? Alright… not so much on the style part. Nevertheless, an inflatable travel neck pillow is a worthy investment. If you're backpacking, you'll be spending alot of time in spartanly furnished modes of transportation. Besides the plane trip, the pillow will be a trusty companion on those long journeys. It can be a source of entertainment too when you're bored. You can blow it up over and over again! The inflatable feature allows you to store it easily without taking up too much space.
3.6. Organize Your Toiletries
This tip is more pertinent to backpackers. One of my major pet peeves of backpacking is toiletries. Due to aviation restrictions, bringing toiletries on board in your carry-on luggage is tricky business. Yes, it might be less of a hassle to simply buy toiletries once you reach your destination. But in places such as Europe where theprice of shampoo+soap gel = a cafe lunch, it's obvious which option most of us would rather choose. Why would you spend your travel dollars on toiletries in the first place?
Well like everything I've written on this blog thus far, the following equation can be derived : saving money= effort + time on your part. Alright, I'll stop with the word equations! Aviation guidelines for the most part do allow passengers to bring toiletries onboard in their carry-on luggage. However there are strict criterion which need to be met :
---
Advertisements

---
Liquids/Gels and their associated packaging must not exceed 100 ml
No…You can't squeeze out the toothpaste from the tube till it measures 100 ml. The packaging itself must not exceed 100 ml. Time to start searching for those complimentary hotel toiletries you sneaked out from your last vacation. Who says it doesn't pay to be cheap!
Alternatively, embark on what will most likely be a treasure hunt to find carry-on friendly toiletries. Travel toiletries are becoming increasingly rare in Singapore… (or maybe I'm not looking hard enough)
Frankly, you'll end up doing what most ordinary backpackers -Buying/finding any bottle less than 100 ml and filling them up with toiletries from your household inventory.
Total quantity of liquids/gels must not exceed 1 litre (1000 ml/1 quart).
This is a grey area. I'm not entirely sure if they actually weigh your toiletries. (I haven't seen it done before). As long as it fits into the bag and looks more or less within the limit, you're good to go.
All liquids/gels must be kept in a large transparent zip lock bag.
Keep all your bottles/tubes of toiletries in a transparent zip lock bag. This is regulation and also enables security and customs to examine the contents efficiently.
---
Advertisements

---
Now that you've cleared the flight portion of the trip, do you continue with the zip lock bag? That decision is entirely up to you. I on the otherhand prefer to invest in a toiletry kit.
4) Luggage
Airlines have varying interpretations of what they deem as " Carry-on Luggage ". It's vital to check the dimensions and weight beforehand to avoid unexpected charges or even worse, refusal of luggage completely. Looking for a carry-on bag? Check out this article!
Budget European airlines, Ryanair in particular are notorious for their enforcement of carry on luggage. In Asia however, they're less stringent. Most airlines allow 1 carry-on luggage (subject to weight & dimension criteria)  and a small laptop/day pack.
Want more luggage space?
Maximise your luggage space by using packing cubes. Packing cubes are a backpacker's staple. It helps you organise your clothes and saves space in the process. Packing cubes come in various shapes and sizes to suit your needs. It can be easily bought on Amazon.
5) Buy Travel Insurance
Life is unpredictable. You never know what might happen especially in a foreign land. As much as you try to stay safe, assume Murphy's law.  When shit hits the fan, you'll want an umbrella.
There are numerous travel insurance plans in the market to choose from.  You might not even have to fork out extra cash for it! It's becoming increasingly commonplace for complimentary travel insurance to be integrated into conventional insurance policies as well as credit card programmes.
As with all insurance plans, analyse the fine print meticulously.Remember, cheaper isn't always better for travel insurance! That extra dollar you pay now could decide if you get compensated for a severed limb (touch wood) or settle for a wooden leg.
Tip: Moneysmart has a wonderful search engine to help you decide which travel insurance policy suits you best!
---
Advertisements
---
 6) Medication
Nobody likes falling sick on their travels. However, it's an inevitable inconvenience. Changes in weather, air,water, food etc associated with travelling will affect the body in one way or another. The best you can do is to be prepared.
Remember to pack your personal stash of medicines. This should include over-the-counter pills for common ailments as well as medication for any pre-existing medical conditions you might have.
If you're travelling to a country with endemic health risks such as malaria, be sure to visit your GP for vaccinations beforehand.
Buying medication overseas can be an arduous task. Communicating with a doctor who doesn't speak English fluently is a challenge in itself!
7) Maps
No, you don't have to spend money on touristy maps. Advances in technology have made access to detailed maps free! For all you Android users, you're in luck, Google Maps is one of the best in the market.
Download Google Maps for offline use. This option is not available for all countries as of now. If you're travelling to a country without Google offline maps, simply use their " cut option ". The "cut" option enables you to save a portion of the map on your phone. If doing all the above is too complicated for you, just take a screen shot of the map!
8) Print at Home
Many retailers offer print-at-home tickets. It's a smart choice and I highly recommend it. If possible, print Airline boarding passes at home too. It'll save you time and allow for a hassle-free departure at the airport.
Certain airlines enforce print-at-home boarding passes. Failure to print your own boarding pass will incur you astronomical prices for airline staff to print it at the airport. An ideal example would be Ryanair who charges customers 15 GBP/15 EUR for a lost or forgotten boarding pass.
Besides tickets, print receipts and other forms of confirmation. Yes, there may be a copy on your phone but WiFi is not always guaranteed overseas and after all like the old adage goes: it's always better to have it in black and white.
---
Advertisements

---
9) Exchanging Money
Contrary to popular belief, the Singapore Dollar (SGD) is not that great. Sure, it's stable and enjoys appreciation frequently. Despite this, few money changers overseas (out of Asia) stock the SGD. The ones that do, offer rates far worse than any bank. Maybe they detest Yusof Ishak?
I'm not sure how the money exchange system works but a calculated guess would be that it operates on demand and supply. There's simply no demand for the SGD by tourists overseas or a sizeable amount of Singaporean tourists for that matter. Change your SGD locally. The rates offered here are much more favourable. Even rates for the Malaysian Ringgit (MYR) are marginally better locally.  Check out this review on where to change your money at the best rates available.
If you do run out of cash overseas, you'll be better off withdrawing the local currency from ATMs. Even with bank charges levied, you'll still enjoy a more favourable rate compared to the money changer. Alternatively, you can convert your SGD into a recognised currency such as the US Dollar (USD). The USD is accepted and available globally with decent conversion rates.
10) Emergency Funds
It's vital to have some backup cash stashed up somewhere. Like I mentioned earlier, you never know what might happen. If you return unscathed, it means more spending money!There are two ways to stash up your emergency funds:
Credit/Debit Cards
Most of us possess a credit/debit card so this would be the most convenient option. Remember to activate your card for overseas use. You can do this via iBanking or the ATM. I usually call the bank itself after doing this to confirm the countries I'll be visiting as well as the duration of the trip.
Travellers Cheque
The Travellers Cheque is becoming increasingly anachronistic in this day and age. Despite this, banks still accept it. A travellers cheque is simply a cheque issued by your bank. This cheque is internationally recognised so just head to any bank counter and they'll hand you the cash. There are fees associated to a traveller's cheque. Do "cheque" with your respective bank for more details. A travellers cheque is more suited for remote far flung countries where ATMs are not readily available. If you're a staunch believer in the possibility of technological failure, then this is also perfect for you.
Personally, a combination of both a travellers cheque and credit/debit card is your best bet!
---
Advertisements
---
Remember to go through this checklist before you fly off! I hope this checklist will be as useful to you as it is to me.
Once again, thank you for reading. As always, I appreciate feedback so if you have any tips, suggestions, corrections or questions please contact me through the various channels listed on my About Page 🙂
Happy Travels!