The Hungry Ghost Festival or 7th Month, is the scariest time of the year. The ghosts of Chinese ancestors are let out of hell to seek entertainment and roam around. Which is why we burn money, loads of money, BMW's and bungalows to appease them.
yoursingapore.com
You really don't want to incur their wrath, so here are 10 things to avoid during the 7th month!
1.  Stepping or kicking the offerings on the pavement
Sometimes it feels like you're playing hopscotch on the pavement, trying to avoid the offerings strewn all over. Stepping on offerings is a well-known taboo so if you accidentally step on them, it is advisable to apologize to the spirits.
thisbravetalk.wordpress
2.  Swimming, especially at night
Belief has it that those who previously drowned will look for victims in order to rebirth.
giphy.com
Read Also: 10 Facts About Crazy Rich Asians' Kevin Kwan NS Default That's Overshadowing the Movie
3.  Whistling at night
Whistling attracts spirits. So don't whistle, pretty straightforward
giphy.com
4.  Don't look back if you're alone and someone taps your shoulder at night
Apparently, turning only your head will cause a "flame" on our shoulders to go out, making you more "vulnerable". So, turn your entire body instead of only your head.
giphy.com
5. Don't pick up anything from the ground
giphy.com
Then can return a lost wallet to the police station or not ah?
6.  Opening umbrellas, especially red ones, at night
It is said that opening an umbrella at home is bad luck, and red attracts spirits.
giphy.com
7. Mocking or filling up the front row seats at a Getai
onsingapore.com
If you didn't already know, the front row, empty seats at a Getai (live stage performance held during Ghost Festival) are meant for them.
8.  Staying out too late at night
Again, a well-known taboo. Children, especially – wandering spirits can possess children easier.
giphy.com
(Article continues below) Do you know that during the Hungry Ghost Month, you shouldn't lean on the wall or talk to yourself? Here's a video on the list of taboos you probably didn't know about: if you don't want any unwanted visitors tonight, you'd better watch it!
(Since you're here, subscribe to our YouTube Channel for more informative videos lah)
---
Advertisements
---
9.  Tieing the knot or move into a new house
Moving into new homes or getting married during this month is considered inauspicious.
giphy.com
10.  Joke about the offerings or Getai
For obvious reasons – just don't!
giphy.com
---
Advertisements
---
Always bored during your commute to and fro work or school? Here's the best solution: download our app for new articles, Facebook videos and YouTube videos that are updated daily…and most importantly, exclusive contents that are only available in our app! It's your perfect companion for your daily commute!
This Singapore love story set in the 90s shows you why you should never wait for tomorrow. Watch it without crying: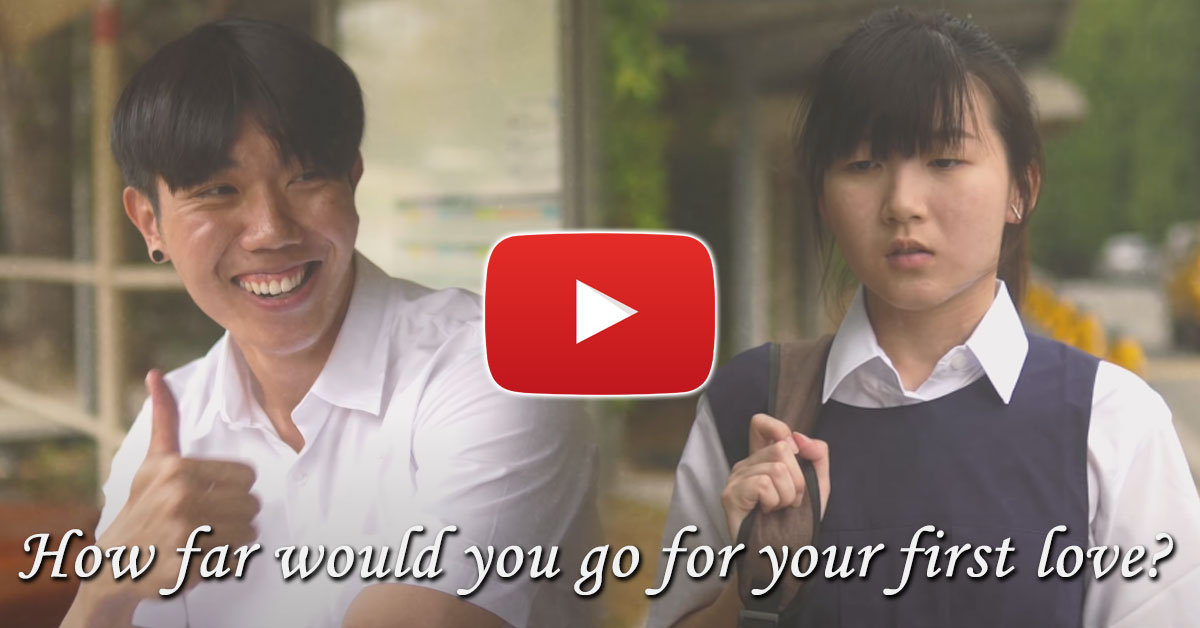 ---
Advertisements
---
Enjoyed this article because it's both informative and entertaining? If so, you should download the Goody Feed app so that you won't miss out on any articles, as there are app-exclusive contents as well! Also, join our Telegram channel if you use Telegram often!
Latest & Popular Articles You Must Not Miss:
---
Advertisements
---
---
Advertisements
---
Our Most Popular Videos You Must Not Miss:
---
Advertisements
---
This Singapore love story set in the 90s shows you why you should never wait for tomorrow. Watch it without crying: