Unless you're incredibly rich, you're going to have the same car for a very long time. That's why, before you make a purchase, you should be aware of what you're getting into.
Most dealerships offer test drives to help you choose your dream car, and you should take this opportunity to learn about the car, its benefits, and the potential flaws you may face.
Before you head off to your closest dealership, you should do some basic research (yes, you have to study, even outside of school). Learn about what people are saying about the car and what it offers.
When you're ready for a test drive, you should be looking at these 3 key areas to find out if your dream car is really what you want.
1. Comfort
Comfort is key in a car. If you're going to be sitting in the same car on your everyday commute to work, you want it to be a good enough ride to enjoy. As you can probably guess, not every car is built the same, and not every car is right for you.
The first thing you should do is sit in your potential car. As you get in, take note of the following, as this will give you a first impression of the car and whether you'd want to buy it:
The cabin space and height – You shouldn't be bumping into the roof every time you get into the car, even if the salesperson says the seats can be leant backwards.
Legroom and headroom – Your legs should have a comfortable reach to the pedals while having enough space to move around.
Seating positions – Seats should be adjustable to a certain extent, without compromising the comfort of rear passengers.
Reach – It is crucial that you have a good and secure reach to your steering wheel and gears or brake. You should also be able to adjust your car accessories (air conditioning and radio) without being distracted on the road.
Storage – Check the boot space to see if there is enough space for your luggage, and the compartments to see how everything fits.
Dad, I told you we should've gotten the premium model! 
2. Safety
Safety is another aspect that you should be looking at, literally. Ensure that your potential car matches the criteria below, as it'll keep you safe on your daily commute:
Visibility – Look out through the windows to ensure that you can see clearly, without any major blind spots that may affect your driving. Remember to check your side mirrors and rear view mirrors as well (they're not for selfies).
Safety equipment – Check your safety accessories, like the seatbelts to see if they are in a comfortable position
Child safety – If you're getting a family car, you should check if the car is compatible with child safety seats.
3. Handling
After a visual inspection of the car, it's time to take it out for a spin. One important thing to note is the function, or design of the car versus your daily usage.
For example, you'll want to avoid a city car if your daily commute includes a hilly area. Or if you're frequently on a highway, you should be looking for a car that performs well at higher speeds.
Remember to plan your route to see if the car meets your needs. When you're taking the car out for a test drive, take into consideration the following:
Acceleration and passing acceleration – Test the car's performance in acceleration. You might not be looking for a F1 car, but you'll need a car that can downshift smoothly for overtaking in city or highway traffic.
Suspension – Feel the car's movements over different parts of the road. Check if it's soft or stiff when driving over rough patches of road, or on a bump.
Steering and control – Check the car's responsiveness when making turns, or when weaving in and out of traffic. You may also want to take note of the car's turning radius, and if it's an easy car to park. Test the car's braking system to get a feel of how the car stops.
Soundproofing – While not a major issue, it could mean the difference between being able to hear your radio, and having to shout in conversations in your car.
Power – Drive uphill and downhill to test your car's control and power. Certain city cars with smaller engine capacities may not be able to climb hills very well. Listen to the engine while driving to see if it accelerates smoothly and comfortably, or if it drags when you accelerate.
Some cars are made for the city rather than the adventurous forests or hills. Photo from commons.wikipedia.org
Once you're done with the test drive, you can always go home to make a decision. Recap your thoughts on the car to see if it's worth getting it at the offered price.
Take pictures with your smartphone if there are areas of the car which you'd like to think over. If you have a second car in mind, take the other car out for a test drive to compare both.
---
Goody Feed YouTube Channel
A 34YO "old-virgin" S'porean was desperately looking for a boyfriend and surprisingly, she really found one online. But the intentions of the man will make you cry. Prepare tissue paper to watch this video based on real events:
---
After you've made your decision, see what different dealerships are offering to get the best price. Remember, just because you've tested a car at a particular dealership, it doesn't mean that you have to buy your car there.
Original article can be found here.
---
Advertisements
---
Top Image: commons.wikipedia.org
This Singapore love story set in the 90s shows you why you should never wait for tomorrow. Watch it without crying: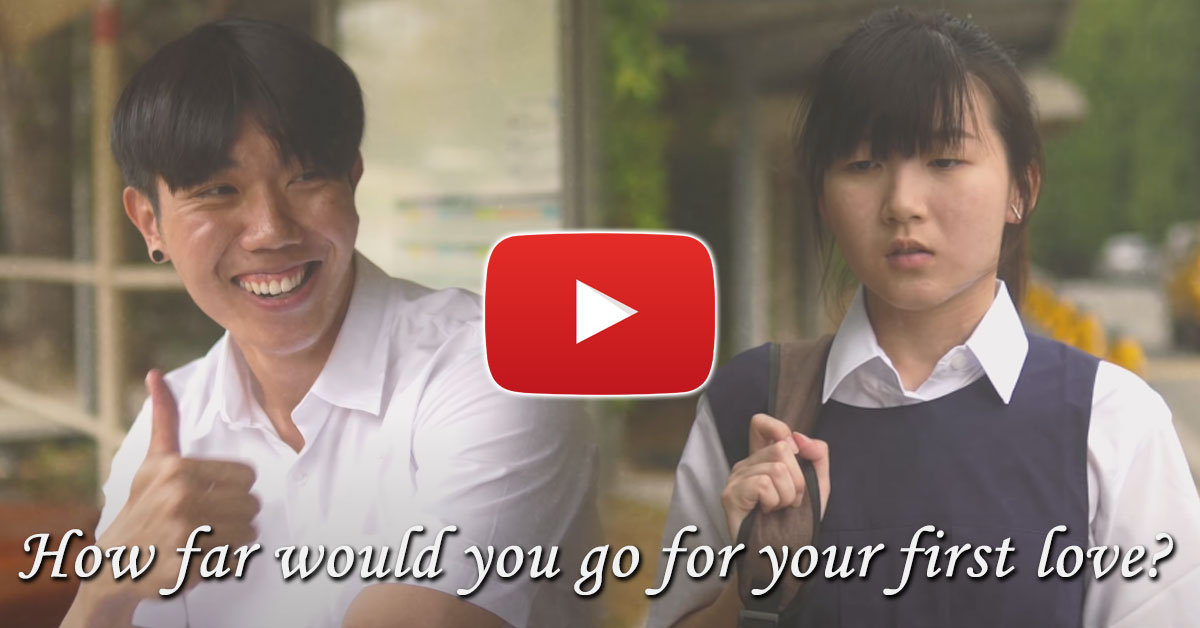 ---
Advertisements
---
Enjoyed this article because it's both informative and entertaining? If so, you should download the Goody Feed app so that you won't miss out on any articles, as there are app-exclusive contents as well! Also, join our Telegram channel if you use Telegram often!
Latest & Popular Articles You Must Not Miss:
---
Advertisements
---
---
Advertisements
---
Our Most Popular Videos You Must Not Miss:
---
Advertisements
---
This Singapore love story set in the 90s shows you why you should never wait for tomorrow. Watch it without crying: