We get it. You want to save up all the money you've got and maximize the worth of every cent but you need to book hotels, not hostels because you're not keen on communal living. However, you are clueless in how to book hotels cheap. Let me inform you that there are a variety of ways around this! You just need to be smart when you book your hotels and never be impulsive (unless the price is ridiculously low).
Here are five effective ways to book hotels for cheap.
1. Book your room really late

media.giphy.com
Similar to flights, hotels would rather ensure that their rooms are fully booked than to leave vacancies in order to maximize their profits. Thus, the prices of the remaining rooms will naturally drop to entice visitors who are undecided on booking to join in. Of course, booking late is risky because the hotel that you've set your sights on might be fully booked earlier than expected. So if you are applying this strategy to book your next staycation or vacation overseas, make sure you have a priority list of hotels that you want. Let's elaborate further on this:
Make a list of hotels for the vacation
List a number of hotels for the vacation. Although you'll only be staying in one hotel, it is definitely worthwhile to have alternatives, especially when your strategy is to book late for the low price.
Monitor the hotels on your list
The hotels you've listed should be monitored constantly. Check if the prices are dropping as the date of your vacation approaches Most websites like Booking.com,Asiarooms, Hotels.com will state when a hotel is reaching its full capacity, so be proactive and check often!
Book the remaining hotel
Book your hotel as late as possible. It could be as late as a day before your flight or staycation! Booking online takes an insignificant amount of time, so don't worry. What you need to do is to wait until only one hotel out of your list remains vacant before booking your room.
This is one of the best ways to book a highly rated hotel with massive discounts of up to 50% or more!
2. Click through ShopBack's portal before booking
Another trick to grab a room for cheap is through ShopBack, a portal that lets you earn cashback! It's funny how Singapore— a country that celebrates online shopping to the point that the government needs to step in to spread the awareness of shopping intelligently— doesn't really utilize the cashback model.
Most of the people I've spoken to have no inkling of what cashback actually is. It's a shame, really. Recently, I spoke to an Indonesian friend of mine who came here from Jakarta. I was about midway describing to her what ShopBack does, before she interjected saying "you meant cashback right?". Apparently, she said most of her friends back home strive to earn cashback when shopping online! It's not just Jakarta, the US is big on this too! Why are Singaporeans lagging behind on this?
This is what ShopBack does — they pay you to shop online. Sounds too good to be true right? Well, it's not. Visit the website here to learn more! You won't be disappointed, I promise.
There is a number of hotel booking merchants under ShopBack's portal, including Booking.com, Hotels.com, HotelClub, Expedia, Agoda and many others! And that brings us to the next point:
3. Compare prices from a variety of hotel booking merchants
4.bp.blogspot.com
While under ShopBack, make sure you click on a few hotel booking merchants and compare their prices. Different websites offer a variety of promotions according to their marketing style. Be resourceful! Explore and find the best prices. Here are five merchants that you need to keep your opened on your, to monitor and compare hotel room prices.
Not only will you be able to check for the best prices on the hotel that you want, you'll also earn cashback if you click through ShopBack's portal before booking them! The percentage amount stated is the percentage of cashback that you'll paid based on the amount that you've purchased. Maximize your savings!
4. Seasonal promotions
3.bp.blogspot.com
Seasonal promotions can be quite interesting. Many hotel booking merchants ride on festive seasons like Chinese New Year or Valentine's Day to gather more bookings. Festive seasons are also periods where discounts are in abundance. If you're travelling overseas for your vacation, you should plan your trips during the foreign country's holidays!
Holiday periods in Singapore would mean discounts for many hotels. It's the same overseas too! Makes sense doesn't it? So travel smart!
5. Groupon Deals
---
Goody Feed YouTube Channel
A 34YO "old-virgin" S'porean was desperately looking for a boyfriend and surprisingly, she really found one online. But the intentions of the man will make you cry. Prepare tissue paper to watch this video based on real events:
---
Groupon's concept borrows from the first point with regards to how retailers will strive to fully sell their products during clearance or when the products' expiration date is approaching fast—-by pulling their prices down. It is a mecca of discounts and promotions and there's even a section for getaways! They also have travel packages which includes flights + hotel bookings! Two-in-one promotions galore.
If you're heading to Groupon for the deals, be sure to click through ShopBack's portal for the cashback that you will earn! Hurray!
---
Advertisements
---
These tips are not standalone so try your best to integrate some of the strategies together! You'll get to maximise your money to the fullest this way! The best tip we can give you is to book smart. So keep exploring and find your own best method to hack the online shopping sphere to book for cheap. For more cool hacks on booking hotels cheap, check this post out!
This Singapore love story set in the 90s shows you why you should never wait for tomorrow. Watch it without crying: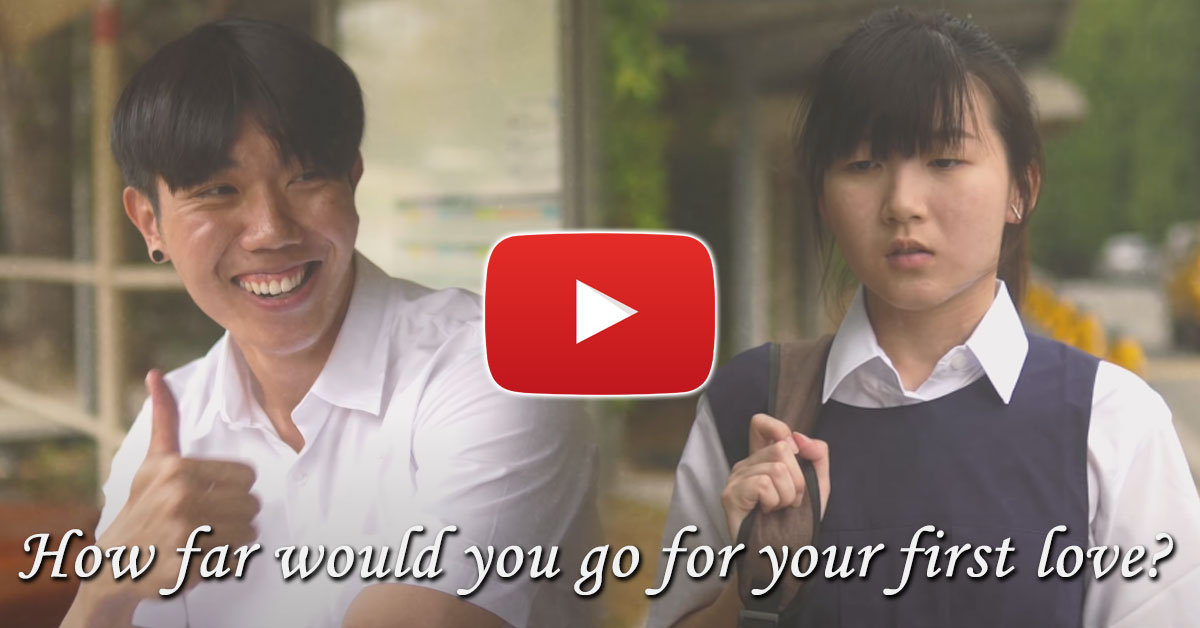 ---
Advertisements
---
Enjoyed this article because it's both informative and entertaining? If so, you should download the Goody Feed app so that you won't miss out on any articles, as there are app-exclusive contents as well! Also, join our Telegram channel if you use Telegram often!
Latest & Popular Articles You Must Not Miss:
---
Advertisements
---
---
Advertisements
---
Our Most Popular Videos You Must Not Miss:
---
Advertisements
---
This Singapore love story set in the 90s shows you why you should never wait for tomorrow. Watch it without crying: