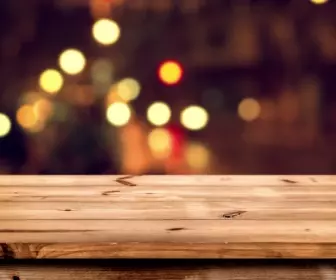 Apart from your air-ticket, pay nothing to see the world! Follow this budget bible and you'll travel for cheap!
Try Couchsurfing
Free accommodation, free food, free host to bring you around town… the possibilities are endless. Live with a local, live like a local- this is the best way. Visit local places and boycott those overpriced touristy haunts! Remember to do a reliability check by reading reviews and look out for creepy-looking profile pictures (don't say I didn't warn you!)
Grab a couch here!
HostelWorld
Trade your services and labour to stay in a hostel for free! The plethora of job opportunities aren't too grand- cleaning or manning the reception, but if you're the adventurous type and meeting new people from all over the world's your thing, hostels are the perfect place to meet like-mined souls. Hostel sites usually have message boards for you to pitch your offers to them in exchange for free stays.
Get a free stay here.
---
Advertisements

---
WWOOF
WWOOF stands for World wide opportunities on organic farms. Not a big thing in Singapore yet but it's sure to be a hit when people start to realise all the gunk they're eating that's going into their bodies. Pay for membership and airfare, the rest is covered! Perfect for vegans, vegetarians, nature-lovers or those simply on a quest to find inner peace in a secluded farm, away from the hectic pace of life.
Find your inner peace here.
Babysit someone's house!
There are too many people away on holidays and their houses need some attention. Try house-sitting- you get a house all to yourself, plus you get paid! Sounds like a perfect overseas internship to me.
Houses all over the world waiting for a babysitter here and here.
Travel and volunteer with Work-aways
Perfect for people who want to go on a holiday and have a heart for volunteeringacross the globe! Volunteering opportunities range from teaching English in Indonesia, working in a bed and breakfast in a seaside town, taking care of animals like ponies in a ski town in Austria (wow!!!)! Pay for membership and airfare; you'll get a discount if you sign up for 2 people! This site boasts the most beautiful locations ever.
Start spreading the love here.