Bachelors, college kids, lazy households and the working man – they all love their instant noodles. Nothing offers value, convenience and delicious taste more than the humble instant noodle. But too much of the same thing can get real boring real quick.
Why not jazz it up?
Here are some ways you can breathe new life into your instant noodles to make you fall in love all over again. To make it even more convenient for you, you can get most of the ingredients to these awesome dishes delivered to you courtesy of NTUC Fairprice Online!
pixabay.com
1. Cream of Mushroom Noodles
Let's start of this list with something simple. This delicious recipe was borne out of necessity more than ingenuity. That doesn't discount the fact that it is so lip-smacking good. All you'll  going to need is a bowl of mushroom soup and a pack of instant noodles. Boil the noodles slightly before moving on to the soup.
Use a little bit more water than usual for the soup because it's going to get a little too thick and salty. Add the noodles in to the boiling soup, let it simmer for a while and there you go! Desperation has never tasted so good. Think of it as a form of alphabet soup, except the only letter in the alphabet are long series of S's.
Available at NTUC Fairprice Online: Campbell's Condensed Soup – Cream Of Mushroom
2. Tuna Ramen Salad
This 'salad' is perfect for the gym-rats. It provides just the right kinds of nutrients and it's so very simple to make. You get carbs from the noodles, essential protein from the Tuna, and vitamins and fibers from the greens. Just like a conventional salad, all you have to do is toss the ingredients together. You can choose to boil the noodles first or just crush it in if you prefer yours with an added crunch!
You can forgo salad dressing and instead opt for flavored tuna – just be sure to drain most of the oil out first if not it's going get a little bit too greasy.  For the greens, opt for sharp tasting vegetables such as olives, cherry tomatoes and capsicums on top of your base greens such as lettuce or spinach to keep the palate interesting.
Available at NTUC Fairprice Online: Ayam Brand Tasty Chilli Tuna
3. The All Out
This is instant noodles on steroids. Firstly you need to heat up a pan and saute chopped onions, garlic and chili (chili padi if you're feeling adventurous).  When the aroma starts to rise, you add water into the pan and add the seasoning in when it simmers. I am a sucker for spicy food so curry based noodles are perfect but chicken or prawn-based ones will do just fine too. Now comes the most important part – the eggs. You can choose an egg-drop soup style of broth by slowly pouring in a beaten egg and then lightly stirring or wait till the end and drop a whole egg or two for poaching.
Next up, go crazy on ingredients. Adorn the pan with ingredients such as spinach, baby corn, mushrooms, crab sticks, fish cakes, scallops, or anything you can get your hands on. Garnish with a little spring onions and it is time for the heartiest of instant-noodle meals.
Available at NTUC Fairprice Online: Enoki Golden Mushroom
4.  The Mag 'n' Cheese
Instead of macaroni, we will use 'Maggi' noodles – the widely used term for instant noodles round these parts. This is quite the savory treat perfect for TV dinners. What you'll need is a cheese sauce of sorts which you can whip up quickly by boiling milk, butter and your favorite cheese. Thereafter, you add your noodles into the mix and stick it into the oven and there you go! Protip: Sprinkle the soup base powder into the mix before putting everything in the oven for an added kick!
Available at NTUC Fairprice Online: Perfect Italiano Parmesan Shredded Cheese
5. Noodle Pizza
This one is quite a quick way to get your pizza fix and it tastes great! Take a brick of instant noodle, and dip one side of its face with pizza sauce – or just use pasta sauce if you're not picky and could use the convenience –  and hold it up in the air face-down to let the excess sauce drip off. Next add whatever ingredients you fancy. I myself prefer mushrooms, olives and otah (yes, otah). Let it rain cheese all over it and then stick it in the oven but keep a close eye on it so it doesn't get burnt.
Available at NTUC Fairprice Online: Alce Nero Org Tomato Sauce Napoletana
6. Instant Noodle Omelette
Eggs and instant noodle go together like instant noodles and….everything else, really. Omelettes are great i'm sure you'd agree. it is simple and versatile. So why not mix two and two together? Boil the noodles but leave the seasoning out for later.
Take a bowl and then whisk and egg or four (if you're a glutton like me) together with the packet of seasoning from earlier. Add the noodles into the mix and cook it just like how you'd cook an omelette. I have never tried it before but I reckon a little sprinkle of cheese added into the mix before frying would do wonders.
Available at NTUC Fairprice Online: Chew's Fresh Eggs With Vitamin E
---
Goody Feed YouTube Channel
A 34YO "old-virgin" S'porean was desperately looking for a boyfriend and surprisingly, she really found one online. But the intentions of the man will make you cry. Prepare tissue paper to watch this video based on real events:
---
Always bored during your commute to and fro work or school? Here's the best solution: download our app for new articles, Facebook videos and YouTube videos that are updated daily…and most importantly, exclusive contents that are only available in our app! It's your perfect companion for your daily commute!
---
Advertisements
---
All images are from www.fairprice.com.sg unless stated otherwise.
This Singapore love story set in the 90s shows you why you should never wait for tomorrow. Watch it without crying: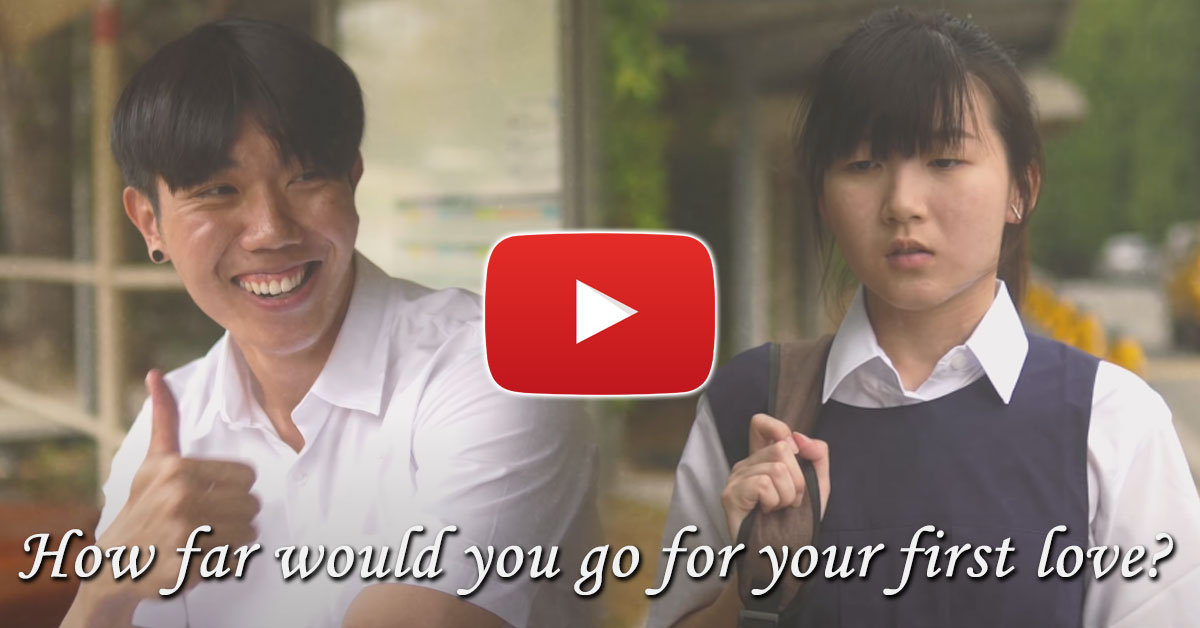 ---
Advertisements
---
Enjoyed this article because it's both informative and entertaining? If so, you should download the Goody Feed app so that you won't miss out on any articles, as there are app-exclusive contents as well! Also, join our Telegram channel if you use Telegram often!
Latest & Popular Articles You Must Not Miss:
---
Advertisements
---
---
Advertisements
---
Our Most Popular Videos You Must Not Miss:
---
Advertisements
---
This Singapore love story set in the 90s shows you why you should never wait for tomorrow. Watch it without crying: