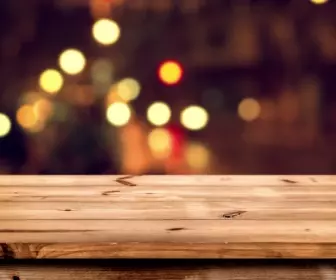 The following is a guest post from YaminiChinnuswamy of ResumeWriter.SG, Singapore's leading résumé writing firm. They've recently penned a guide on how to write the perfect CV. Read it here
The finance industry is one of the most difficult to break into, but if you're willing to work hard and do what it takes to prime yourself, you might just be able to get yourself into this notoriously difficult but highly rewarding field. Here are a few tips to help you get started!
1. Get in there early. This is an industry that favours youth, in large part due to the harsh working environment. Young, entry-level employees are simply more likely to work hard and complain less about being at the bottom of the totem pole. Big banks like Goldman Sachs also tend to recruit directly out of undergraduate or MBA programs in top business schools, because this is where they expect to find the best talent.
---
Advertisements

---
2. Figure out your backstory. Recruiters and hiring managers at investment banks and hedge funds will want to know why you're entering the field, and what you have to offer. This is especially important if you're making a career switch. Questions to think about include: What are your professional goals? How do you plan to achieve them? What do you bring to the table?
3. Get your knowledge base up to speed. Certifications are indeed very helpful (such as CFA, CMFAS, ACCA), and there are many online courses available to help you get educated. You will most likely be expected to express an understanding of basic business and accounting concepts such as enterprise value andworking capital during any chats with recruiters or hiring managers, and lacking that knowledge will drag your chances of breaking in down to zero. Don't overestimate the competition—this is an industry full of highly intelligent overachievers.
4. Study The Professionals. The internet is such a playing field leveller. Today, we're incredibly luck to have an amazing amount of in-depth quantitative and qualitative analysis done on public blogs. Study these closely, understand the jargon & industry lingo. Some of our favourite online resources include Tomasz Tunguz's analysis on SaaS companies, Morningstar's stock reports and Coursera, the best place to learn online. Do also monitor research papers published by bulge bracket banks.
5. Get your foot in that door.Avoid back office jobs, as firms, like Credit Suisse have moved these operations elsewhere. The back office sector here will continue to get smaller as our labour costs rise. Instead, aim for sales jobs at smaller hedge funds and asset managers as they tend to have lower requirements. You can strive to push your career up by working hard and demonstrating your talents after you get yourself inside and established. Check out this link for a list of hedge funds in Singapore—look under "Registered Fund Management Companies & Exempt Financial Advisers".
---
Advertisements

---
6. Be ready to work, work, work. As mentioned, the finance industry is notoriously competitive, more so in fast-paced Singapore. Expect to put in some heavy hours, even on weekends and holidays, just to keep up with your (probably workaholic!) colleagues. But that's not the only kind of work that will be expected of you. Professionalism is key in this dynamic, international field: the effort you put into how you look (attire), speak (language), and how you present yourself will affect the "full package" you present. This will in turn shape the impressions that your bosses, colleagues, clients, and partners have of you as finance professional.
7. Polish up your resume.This might seem straightforward, but I've seen many a banking recruiter specifically highlight this point. The extra effort into polishing your CV up—proofing it for grammar, adding in relevant keywords, demonstrating the qualities you bring to any job and the achievements you've had in previous ones—will be well worth the effort of getting into that top 10% of resumes for a given position.
Want Some Help?
If you want some professional help in sprucing up your CV, or just more advice on breaking into the finance industry, feel free to drop us a note here! Our consultants will be more than happy to help with your questions or comments!