Everyone loves shopping, you might not like packed shopping malls, expensive goods, incredibly rude shop assistants or friends who come an hour late, say sorry three times and expect you to just move on, it doesn't work that way Duncan, clocks were invented for a reason!
Shopping itself feels awesome, you get new things, you can browse for things you can't yet afford and just escape to a consumerist wonderland for a few hours. But shopping smart is essential to having an awesome shopping experience, so here at Shopback, we've compiled a list of 5 ways to shop better.
1. Research
pixabay.com
Research for shopping sounds counterproductive. Like writing an essay before going on roller coaster, it just spoils the fun. But trust me, you will not regret it. There are a million deals for a million products and spending a few minutes researching online or through newsletters will get you into the best possible shape for a shopping marathon.
2. Set a monthly budget
pixabay.com
I want a PS4, a brand new Audi A4, 15 Louis Vutton bags and Scarlett Johansen. But I neither have the budget nor the ability to bend wills (One day, Scarlett Johansen, one day) so these things are definitely out of my reach.
But what about an $80 wallet? You could probably get it if you wanted to but there is no doubt that it will take a dent on your existing wallet. That's why a monthly budget is so important. You can decide exactly how much you want to spend on which categories throughout the month.
3. Prioritize
pixabay.com
An important partner to budgets is prioritizing the goods you wish to purchase. List them under three categories, Needs, Wants and Wha Swee Got a Lot of money this month sia. The needs are items where you probably can't do much about, try finding the best deals for wants if you can't push them off for another month and the last category is if/when you strike TOTO or acquired insurance money after breaking some of your bones.
4. Explore
pixabay.com
Singaporeans have this maddening tendency to follow the crowd. That's why some Hawker Center stalls have a ridiculous amount of queuing while others feel like a deserted landscape devoid of any human activities. This truth holds for shopping malls, some shopping malls are almost blissfully void of people, but do not make the mistake of assuming there is nothing worth going there.
There are a lot of awesome shops hidden all over the empty husks of forgotten air con vents and these shops hold amazing deals within their attention starved retailers, which means great service too. So explore my friend, explore all the malls scattered over our little red dot and have the most diversified shopping experience of your life. When in the heartland malls, you may not find the most branded goods, but you'll shockingly find out the cheapest items existing in this plane of existence.
5. Online Shopping
pixabay.com
This is for the introverts out there. We love shopping but the noise and bustle doesn't really appeal to us. Nor friends. Sometimes they just don't appeal. That was why the Internet was founded in the first place. The e-commerce scene has exploded beyond anything anyone could imagine 10, 20 years ago.
And you, yes you, flipping this newsletter out of your mind with boredom are the beneficiary of our thriving e-commerce scene. Get literally anything you want online, wait a few days and have it delivered straight to your doorstep. That is the smartest type of shopping there is.
---
Goody Feed YouTube Channel
A 34YO "old-virgin" S'porean was desperately looking for a boyfriend and surprisingly, she really found one online. But the intentions of the man will make you cry. Prepare tissue paper to watch this video based on real events:
---
6. Use Online Cashback
If you're ever shopping online, ShopBack is one website that helps you with this. The best thing about using cashback when you're shopping online is the fact that it's perpetual. Unlike promotions, deals and sales; cashback is a discount that will never expire.
---
Advertisements
---
Everything is basically on discount, no matter what you buy. Have you heard of Apple products on discount? No? Now you do. Apple products can be found in Lazada. And since we, ShopBack, carry Lazada in our list of more than 300 merchants, you can get various APPLE PRODUCTS ON DISCOUNT. Rejoice.
7. Shop alone
pixabay.com
You don't need friends. Shop on your own. You don't need anyone to cloud your judgement or convince you to purchase more items than you necessarily need. Besides, trust your own gut feeling for once, you gutless noob.
All your friends are out to get you. And your money. Stay away from them.
---
Advertisements
---
8. Subscribe to various newsletters
pixabay.com
Here's a good trick. Create a new email and use it to subscribe to as many newsletters from many different brands as much as you can. Best thing is that this email will be filled with the brands that you love! Become the discount hunter that you've always wanted to be.
So go forth and shop your heart out, but keep in mind these 5 points when you start to enjoy an enriching and fulfilling shopping experience. Hopefully with this responsible monetary outlook, one day you will able to get to the Wha Swee Got a Lot of money this month sia outlook.
Don't forget to get cashback when you shop online with ShopBack. Readers of GoodyFeed.com can get an exclusive $10 BONUS, including $5 sign up bonus and $5 bonus with your first ShopBack order. So visit ShopBack now!
---
Advertisements
---
This Singapore love story set in the 90s shows you why you should never wait for tomorrow. Watch it without crying: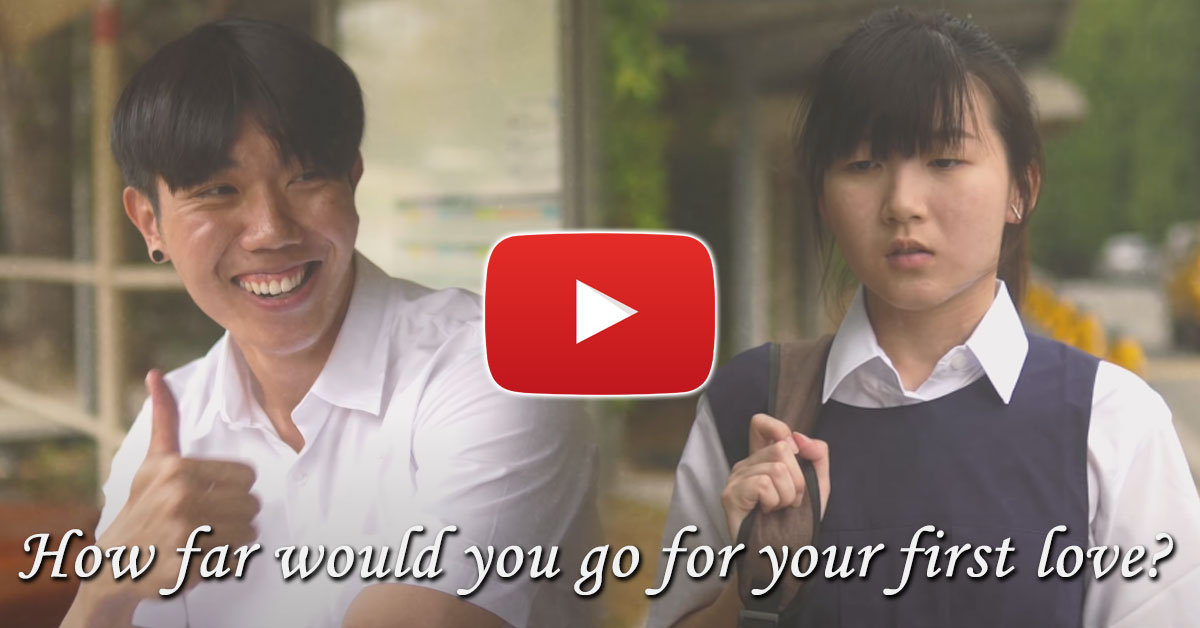 ---
Advertisements
---
Enjoyed this article because it's both informative and entertaining? If so, you should download the Goody Feed app so that you won't miss out on any articles, as there are app-exclusive contents as well! Also, join our Telegram channel if you use Telegram often!
Latest & Popular Articles You Must Not Miss:
---
Advertisements
---
---
Advertisements
---
Our Most Popular Videos You Must Not Miss:
---
Advertisements
---
This Singapore love story set in the 90s shows you why you should never wait for tomorrow. Watch it without crying: