Coming up with your own wedding vows can be challenging. These vows which you will take and the promises you will make to one another are what will truly personalize your wedding.
For those who are married, consider renewing your vows when you hit your 10th,25th or even 50th wedding anniversary together, by taking this opportunity to celebrate your marriage and reaffirm your commitment to each other.
Here we have pieced out a few timeless ideas and inspirations, on how your wedding vows can be crafted to help you get started.
The Christian/Catholic couple
I,(name), take you (name) to be my wedded (husband/wife), to have and to hold from this day forward, for better for worse, for richer for poorer, in sickness and in health, to love and to cherish, till death do us part: according to God's holy law, and thereto I pledge you my love and faithfulness. With this ring, I thee wed.
The Classic
I, (name), take you, (name), to be my husband. I will be yours in times of plenty and in times of want, in times of sickness and in times of health, in times of joy and in times of sorrow, in times of failure and in times of triumph. I promise to love, honour and cherish you, for all the days of my life.
The Romantic Vow
(Name), with all my love, I take you to be my wife/husband. I will love you through good and the bad, through joy and the sorrow. I promise to love you without conditions, to honour you each and every day, to laugh with you when you are happy, to support you when you are sad, to guide you when you ask for direction, to challenge you to be a better person, and allow you to do the same for me, to be your biggest fan and your ever present listening audience. Together we will face all of the life's experiences and share one another's dreams and goals. I promise I will be your equal partner in a loving, honest relationship, for as long as we both shall live. Today I marry you with no hesitations or doubts. With these words and my whole heart, I give you my life.
The Singapore style Wedding Vow
(Name), I take you to be my wife from this time onward, you are the love of my life, the beat of my heart. In my eyes, you are always the chio-est. I will always remember what you like and order your must have teh c peng siu dai every morning. I look forward to spending the rest of my life with you, through thick and thin, through fat and skinny, even when you are old and gila, I will be there for you forever.
The Funny Vow
I promise to love you as much as I love my credit card and not hold your poor fashion sense against you. I will only show you my new clothes during the commercial break. From this day forward, I will make sure your lucky red shirt is washed for every game day, and you will have plenty of potato chips on hand. I will love you for richer or poorer, as long as our credit limit stays high.
The Movie inspired Vow
Taken from the movie, The Vow (2012):
Paige: I vow to help you love life, to always hold you with tenderness and to have the patience that love demands, to speak when words are needed and to share the silence when they are not, to agree to disagree on red velvet cake, and to live within the warmth of your heart and always call it home.
Leo: I vow to fiercely love you in all your forms, now and forever. I promise to never forget that this is a once in a lifetime love. And to always know in the deepest part of my soul that no matter what challenges might carry us apart, we will always find our way back to each other.
The Vow in Chinese
今天,在上帝以及今天来到这里的众位见证人面前,我 (新郎全名)愿意娶/嫁你(新娘全名)作为我的妻子/丈夫。从今时直到永远,无论是顺境或是逆境、富裕或贫穷、健康或疾病、快乐或忧愁,我将永远爱着您、珍惜您,对您忠实,直到永永远远。执子之手,与子偕老,我爱你。 
The Muslim Wedding Vow
Muslim couples do not generally recite vows but rather listen to the words of the imam, who will speak about the significance of the commitment of the marriage and the couple's responsibilities toward each other and Allah. The bride and groom are asked three times if they accept each other in marriage according to the terms of their traditional marriage contract, or Nikah.
However, some Muslim brides and grooms do choose to also exchange vows.
Bride: "I,(name), offer you myself in marriage and in accordance with the instructions of the Holy Koran and the Holy Prophet, peace and blessing be upon him. I pledge, in honesty and with sincerity, to be for you an obedient and faithful wife."
Groom: "I,(name), pledge, in honesty and sincerity, to be a faithful and good husband for you."
Here are 6 steps when crafting your wedding vows
Jot down your thoughts about your relationship.
Get inspiration from everywhere! It could be from a recent movie you watched together or love quotes you saw online.

Discuss with your partner, especially on the tone of the speech, before writing them out

Practice and get feedback from your best friends and family!

Remove any embarrassing bits and write the final speech out on a clean sheet of paper.

Most importantly, be yourself!
What is/was your wedding vow like? Share them with us!
Top Image: aiido.com
---
Goody Feed YouTube Channel
A 34YO "old-virgin" S'porean was desperately looking for a boyfriend and surprisingly, she really found one online. But the intentions of the man will make you cry. Prepare tissue paper to watch this video based on real events:
---
This Singapore love story set in the 90s shows you why you should never wait for tomorrow. Watch it without crying: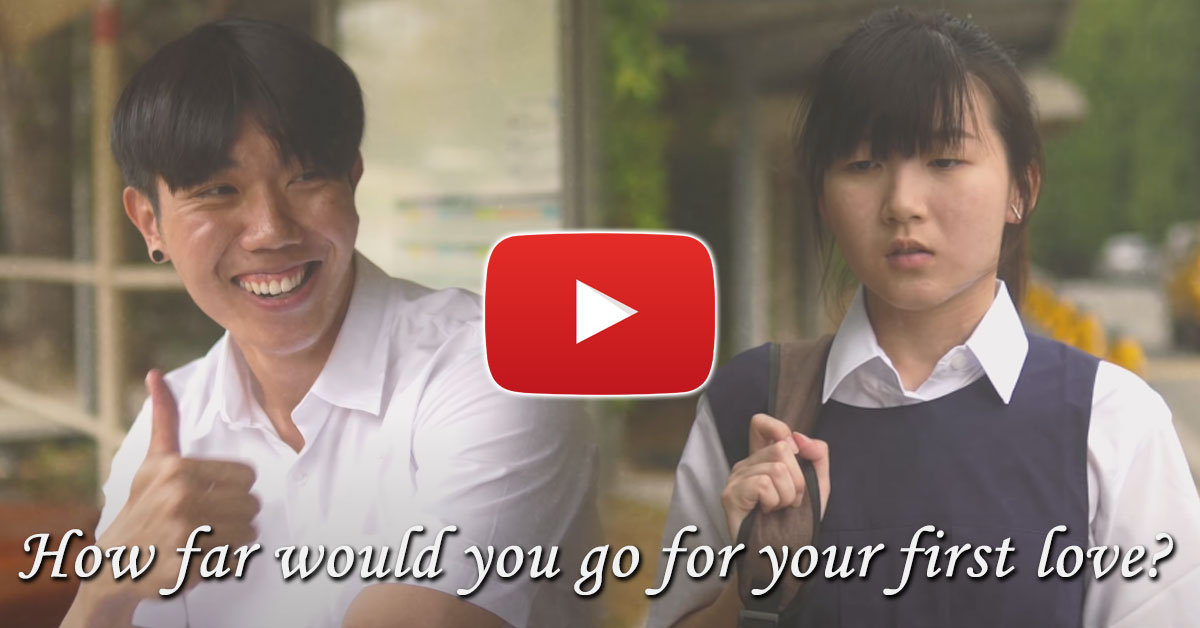 ---
Advertisements
---
Enjoyed this article because it's both informative and entertaining? If so, you should download the Goody Feed app so that you won't miss out on any articles, as there are app-exclusive contents as well! Also, join our Telegram channel if you use Telegram often!
Latest & Popular Articles You Must Not Miss:
---
Advertisements
---
---
Advertisements
---
Our Most Popular Videos You Must Not Miss:
---
Advertisements
---
This Singapore love story set in the 90s shows you why you should never wait for tomorrow. Watch it without crying: