Whether you're just planning to, or may have gotten married recently, you will be facing an excitingly unique array of first-time experiences in your life.
For one thing, together with your new partner, you're probably at this point, considering buying a home and moving on to start a family.
Before purchasing your home in Singapore, it's important to understand your options and evaluate what is the right type of home loan for your first property before you take that big leap.
After all, you're not just simply buying a house but also other things such as the home renovation, furniture, appliances and many more that will have to be paid for. All these, particularly for young couples, may just be the biggest, single investment decision you'll ever make in your lifetime.
---
Two Types of Loan to Buy Your House
You have two choices for funding your property purchase:
1) A Housing and Development Board (HDB) loan, or
2) A bank loan.
Let's have a better idea about these two options.
---
What is an HDB Loan?
An HDB concessionary loan was conceived and designed for Singaporeans to facilitate the purchase of HDB flats. The loan can be used to purchase build-to-order (BTO) flats, resale flats, Executive Condominiums (EC) and Design-Build-And-Sell Scheme (DBSS) flats.    
---
What Are its Key Features?
Loan interest rate: It is 0.1% over the Central Provident Fund (CPF) interest rate. The latest reported CPF rate is 2.5%, so that means the interest rate for your concessionary HDB loan is at 2.6%.
You should be aware though that the CPF rate is reviewed annually, the rate may or may not fluctuate, so therefore will your HDB rate. However, the 2.6% interest rate has been consistently maintained for decades.
Duration of loan: The loan term is for 65 years minus your age (the buyer's) or 25 years, whichever comes in shorter. In other words, if you're buying at the age of 43, you'll have a tenure of 22 years (65 less 43) to pay off your HDB loan. 
Loan amount: If you are purchasing a flat directly from HDB, the loan allows you to borrow as much as 90% of the property's price tag. This goes the same for resale flats, although the 90% allowable amount is based on the resale price or market value of the flat, whichever is lower.
You can also find out and calculate the estimated monthly instalment for your loan that you intend to apply by using this HDB housing loan calculator.
---
How Do You Qualify for an HDB Loan?
You must satisfy the following criteria:
If you're a couple, one must be a Singapore citizen and at least 21 years of age at the time of your loan application.
Your household's gross monthly income should not exceed S$ 10,000 (S$12,000 for EC) or S$ 15,000 for extended families.
You must not own any private residential property.
You must not have taken out two or more HDB loans previous to this new application.
You must not have sold any private residential property within 30 months of your HDB loan application.
An HDB loan, for a lot of Singaporeans, is the preferred choice because unlike bank loans, it's not based on your personal credit ratings. It doesn't mean it's the best option, though.
In essence, HDB and bank loans each have features you might find both attractive and unappealingly restrictive. The whole idea relative to your home purchase decision, therefore, should be to consider carefully which benefits your financial situation the most.

Image via gov.sg
---
Goody Feed YouTube Channel
A 34YO "old-virgin" S'porean was desperately looking for a boyfriend and surprisingly, she really found one online. But the intentions of the man will make you cry. Prepare tissue paper to watch this video based on real events:
---
---
For a better understanding of both types of funding for your home, here's a comparative rundown of an HDB loan compared to bank loans:
An HDB loan is more humane, more patient, more forgiving.
If you're unable to make your monthly repayments, HDB can defer them and give you some assistance in deferring it. Not for a bank loan. It's stringent and less forgiving, demanding you make the full payment every month.
---
Advertisements
---
HDB also puts a ceiling on your monthly repayments, putting this at 40% of your income which allows you more financial flexibility.
Bank interest rates, being based on SIBOR (Singapore Interbank Offered Rate) are more variable, meaning it can go down further…
Of course, it could go up too, but based on the various offerings from all the banks in Singapore, it's hovering at around 2% on average. The HDB interest rates at its current 2.6% are higher and static, seldom changing from its current status.
This makes bank loans more attractive and palatable because then, you can actually lock in the low rate when you get a 3-5 year fixed loan package.
Where your personal cash flow is involved, an HDB loan is not intrusive.
Because this type of loan is based on the CPF board's prevailing interest rate (rather than SIBOR rates, as in bank loans), there's little likelihood of your repayments suddenly and unexpectedly going up because of fluctuations.
This naturally helps in the planning of your monthly repayments. Moreover, an HDB loan does not come with those aggravating clauses like pre-payment penalties and allow you to arrange and work out deferments in times of emergency.
---
Advertisements
---
An HDB loan requires a lower down payment.
Unlike bank loans which has a 20% down payment requirement, with at least 5% being in cash, HDB is happy with only a 10% down payment (of your property purchase price) and allows you to make use of your CFP to cover the cost of the entire down payment, provided there's enough to cover the amount.
An HDB loan does not carry any pre-payment penalties.
With bank loans, if your try to pay off your loan early, they charge you a penalty because they make extra money on the interest of your monthly repayments. HDB loans don't have this. So should you run into some good fortune or incentives and want to use it to pay your HDB loan, you can.
---
When it comes to making a choice on the right kind of home loan for your first home, it's a pretty serious issue and you should weigh all your options to make sure it's done right.
We hope what we've laid down might offer some light in your decision. At the end of the day, you will need to sit down with your partner and ask yourselves how you will manage financially in order to pay off that home loan. Good luck!
---
Read Also:
Man VS Woman: Who Do You Think Keeps the House Neater? You'll be Surprised. 
The Ultimate Guide to Renovating Your Home for the First-Time BTO Couples 
5 HDB BTO Defects You Must Check and Report Within 7 Days of Receiving Your Keys
---
Advertisements
---
Featured Image: gov.sg 
This Singapore love story set in the 90s shows you why you should never wait for tomorrow. Watch it without crying: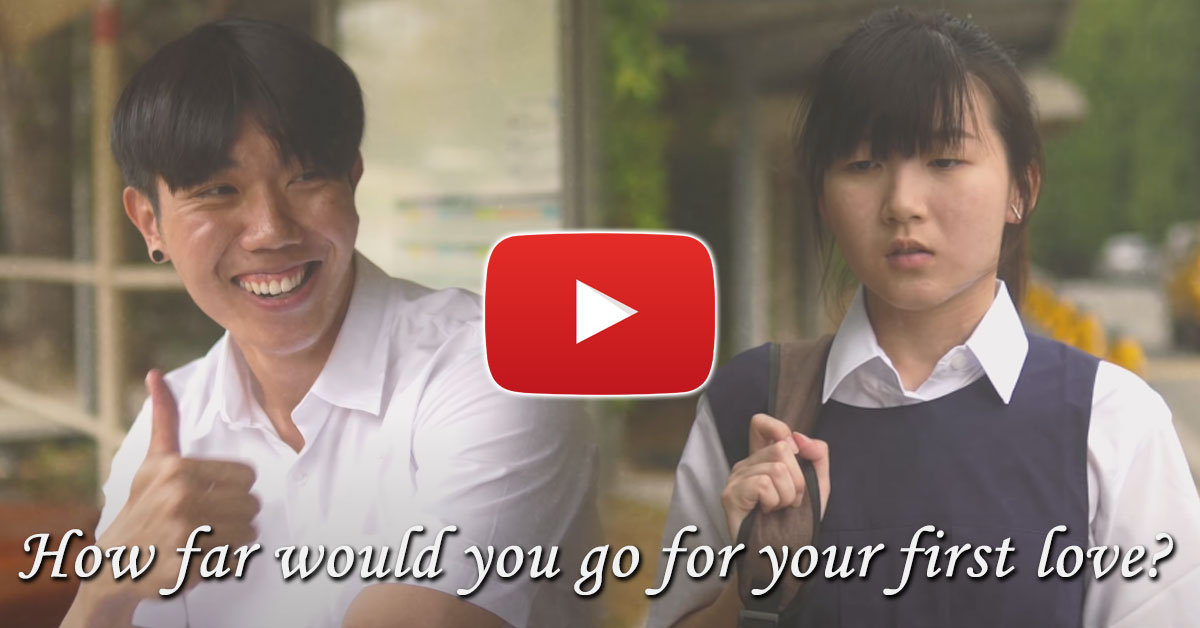 ---
Advertisements
---
Enjoyed this article because it's both informative and entertaining? If so, you should download the Goody Feed app so that you won't miss out on any articles, as there are app-exclusive contents as well! Also, join our Telegram channel if you use Telegram often!
Latest & Popular Articles You Must Not Miss:
---
Advertisements
---
---
Advertisements
---
Our Most Popular Videos You Must Not Miss:
---
Advertisements
---
This Singapore love story set in the 90s shows you why you should never wait for tomorrow. Watch it without crying: