---
Advertisements
---
Every year, it's probably the barrage of news about the latest mooncakes that indicate the start of the Mid-Autumn Festival season for some of us.
Maybe even more so than the rest of the festival-related activities like lighting lanterns or moon-viewing.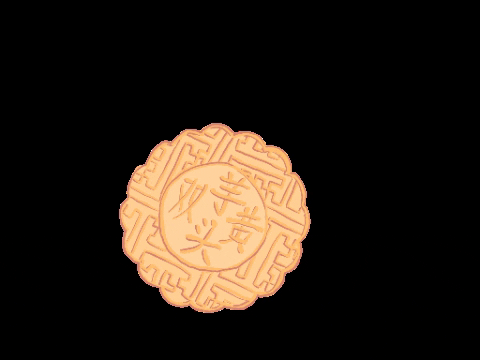 But for the rest of us, perhaps the moon supposedly at its brightest and fullest is the main appeal.
After all, the festival is also named as the Moon Festival with its roots deriving from the worship of the moon goddess Chang' E.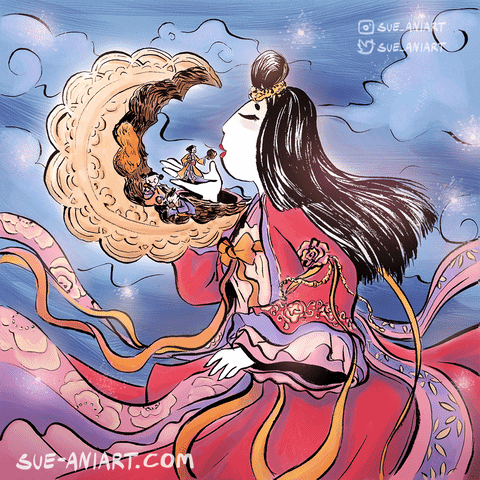 Although this year's situation is a little different (no thanks to Covid-19), there are still ways to celebrate Mid-Autumn Day when it arrives soon on 1 October, whether you're heading out to moon-gaze with friends, or just planning a small reunion with relatives.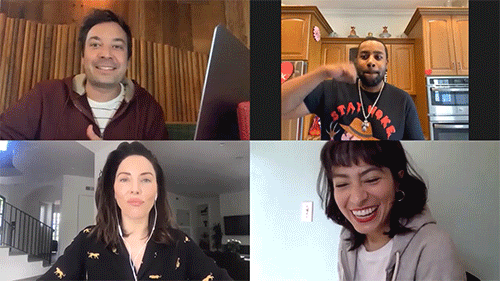 Meanwhile in the spirit of moon appreciation, here are 10 places you can check out to catch the full moon:
1. Springleaf Nature Park
Previously a kampung and rubber plantation, it was opened in 2014 as one of four parks near the Central Catchment Nature Reserve.
If you aren't totally averse to nature, the park actually boasts a rich biodiversity of over 80 species of resident and migratory birds.
Quite impressive, considering Singapore's 'concrete jungle' environment.
Springleaf is famed as one of the least light-polluted spots in Singapore, which means a darker sky which makes it less challenging for moon-gazing. Which makes sense that it's the location-of-choice for some astronomy clubs in Singapore .
It's probably one of the more convenient places to drop by on Mid-Autumn's Day if you're in the North.
Location: 1230 Upper Thomson Road, Singapore 787129
Park lighting hours: 7pm-7am
Carpark opening hours: 24 hours daily
2. Seletar Rocket Tower
How could we leave this place out of the list? One of the older spots in this list, this viewing tower has been standing since 1920.
It's a distance within Upper Seletar Reservoir Park, so be prepared to spend some time making your way to this iconic landmark.
The view that awaits you after a 6-storey climb up is quite scenic.
Perhaps you might want to bring along a torchlight or just make sure your phone has enough battery for its flashlight function – the park is lit only from 7pm-7am.
As old structures do, the tower's had its own share of paranormal activity rumours too, after all. 
---
Advertisements
---
Location: Along Mandai Road Track 7, off Mandai Road
Opening hours: 24 hours
You probably have seen this megalodon of an HDB near Tanjong Pagar. Looming at 50-stories high, it's pretty much impossible to miss it when you're in the area.
The result of an architectural design competition, the public housing project has won awards by both local and international parties, one being the 2010 President's Design Award for Design of the Year.
Hey, this HDB not here to play play, okay. 
Its got 2 bridges at level 26 and 50 each boasting a 500m-long Skybridge.
---
Advertisements
---
But here's the thing: While the Skybridge at level 50 used to be open for public admission before Covid-19 hit, it's no longer open to the public now.
However, it's still open to residents.
Are you thinking what I'm thinking?
That means if you're lucky enough to know someone who lives there, you could always ask about their Mid-Autumn plans, and ever so casually suggest to go moon-gazing together on 1 October. 
---
Advertisements
---
Just perhaps try not to get too excited or you might raise security's suspicions. 
Location: 1G Cantonment Road, Singapore 085301
Opening hours: 6am-9.45pm
4. Lorong Halus Bridge
For the North-Eastern folks.
If you remember Lorong Halus Wetland, it was a landfill for garbage from the 1970s to 1999. Ten years ago, it was converted into a wetland that now helps treat rainwater as it flows through different areas before entering a reservoir.
---
Advertisements
---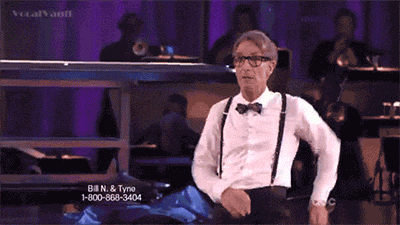 A huge expanse of sky on both sides optimises your moon-gazing experience. Though if it gets too crowded (hopefully not), you could always head to the paths on either side of Serangoon River for a different view.
Just try not to cycle over the bridge which some netizens have complained about previously. Also, this is one location where fishing is not allowed while on the bridge.
---
Advertisements
---
Location: Lorong Halus Wetland, 326 Lorong Halus, Singapore 536587
Opening hours: 24 hours daily
5. Marina Barrage
We've learnt about this place in school (if you aren't past a certain age) – it's basically a reservoir upscaled into a recreational space.
But that doesn't stop it from having one of the best open-air views in Singapore.
Plus, it's free. What more could a Singaporean ask for?
Since you're there, how about packing a picnic dinner to go with the view of the full moon? Or even just a mooncake or two to celebrate the occasion.
---
Advertisements
---
Location: 8 Marina Gardens Drive, Singapore 018951
Opening hours: 24 hours daily
6. Changi Beach Park
One of the more rustic, familiar places in this list for some of us.
Remember those family trips down to the beach? 
If you want to make use of the 3.3km stretch of beach while you're there, how about squeezing in a cool night's cycle as you admire the moon?
---
Advertisements
---
Or if you would rather soak in the sea breeze slowly, you could take a relaxing stroll along the nearby 2.2km Changi Point Coastal Walk. Though it's lit only from 7pm-7am, the boardwalk remains open 24 hours.
Which also means a closer vantage point to the moonrise!
Location: Nicoll Drive, Singapore 498991
Opening hours: 24 hours daily
7. East Coast Park
How much more East could you get to catch the East-rising moon?
Even the sound of the waves breaking adds its own feel-good vibe to the mood.
---
Advertisements
---
Another popular hangout with local astronomers, you get an unobstructed view of the sky.
If the sky's clear enough, you could possibly even catch a breathtaking celestial display of the stars.
Some have even caught sight of the Milky Way above ECP!
---
Advertisements
---
Even if you don't catch the stars, the beautiful moon alone makes for a memorable time with friends or loved ones.
Location: E Coast Park Service Road
Opening hours: 24 hours
8. 1-Altitude Viewing Gallery
Prefer somewhere a little more downtown?
Behold the "highest viewing gallery" at 282 metres above sea level, but it does come with a price.
With a 360 degree panorama of Singapore's skyline, supposedly the entire island is visible from 1-Altitude's Upper Viewing Gallery.
---
Advertisements
---
While you're up there, 1-Altitude also happens to host the World's Highest Alfresco Gastro Lounge so if you're there while the sky's lit and clear; see if you can spot Indonesia's Batam island in the distance too!
The spectacular view provides a great backdrop for photos too, which could make up for the ticket price you pay.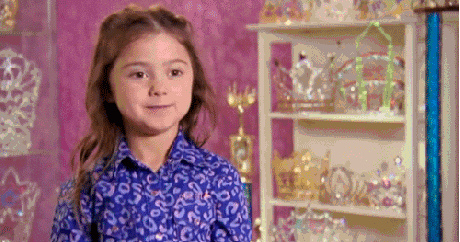 Location: 1 Raffles Place, Singapore 048616
Opening hours: 8.30am-5.30pm (last admission 5pm)
Prices (inclusive of 1 non-alcoholic drink): $15 (Child below 12 years), $25 (Adult), $20 (Senior Citizen above 65 years)
9. Dusk Restaurant & Bar
Grub with a fantastic view from Mount Faber.
---
Advertisements
---
At 100m above sea level, this place offers main courses from $24 if you want to your moon-viewing slow and unhurried. Or if you'd rather a drink or two, beers start from $11 while a glass of wine starts from $13.
Location: Faber Peak Singapore, Level 2, 109 Mount Faber Road, Singapore 099203
Opening hours: Monday to Thursday, Sunday: 4-11pm; Friday to Saturday: 4pm-2am
10. Marina Bay Sands Skypark
Don't mind shelling out a little more for the view?
Indulge in the jaw-dropping sight of both the Marina Bay cityscape with a full 360 degrees panoramic view and the blanket of sea stretching to the Singapore Strait from 57 levels up.
There are capacity limits imposed currently so you might want to book your tickets online before you head out the door to secure your spot first.
Still, you could always watch the moon from the ground, just that the experience won't be as grand.
If you're there at the right time, you might be able to catch Spectra from above, which is the free nightly water and light show at Waterfront Promenade.
Location: Level 57, Hotel Tower 3, 10 Bayfront Avenue, Singapore 018956
Opening hours: 11.30am-8pm
Prices: $20 (Child aged 2 – 12 years), $26 (Adult), $23 (Senior Citizen over 65 years)
So there you go, 10 best places to go for the best view of the full moon. Just make sure to wear your mask and keep your safety distance whenever possible, yeah?