Remember those old school movies from Hong Kong about Chinese zombies, aka Jiang Shi, that were ever so popular. Well, the trend has since...
Do you feel anxious when you realized that you left home without your smart phone? Do you feel uncomfortable if your phone died on you...
Bowers and Wilkins C5 series 2 In general, the Bowers and Wilkins C5 series 2 boasts a powerful audio performance with rich lows, detailed...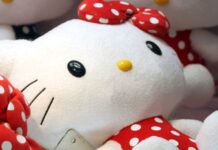 Perhaps die-hard fans have observed this detail long ago and could narrate an entire folk story on why this popular cartoon character lacks a...
Sometimes, you just want to do something differently. For example, I want to watch a Cathay movie, but instead of booking a normal ticket,...
If you grew up watching World Wrestling Entertainment (WWE), or World Wrestling Federation (WWF) for those who are old enough, you might not know...
Anyone still remembers Star Awards (红星大奖)? You know, the Top 10 Most Popular Artistes that requires viewers to call a number to vote for...
Imagine girls having to serve NS instead of guys. How would it be like? This would be how it is like: https://www.youtube.com/watch?v=l3vasjhCWHc But of course, it's all...
So. Everyone knows Chen Tianwen's "Unbelievable". Just to recap: it's a song by Chen Tianwen, and it's so unbelievably viral and popular that memes...
If you've got enough of your driving instructors, here's one way to show them the middle finger. And of course, to release some stress. Find a...