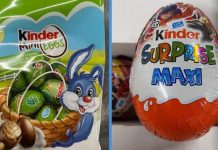 In an updated media release on 13 April, the Singapore Food Agency (SFA) has announced that another importer of Kinder products from Belgium has...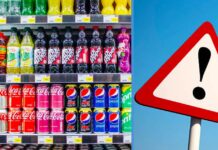 Soft drinks are great, especially in Singapore's sweltering weather. There's no better feeling than cracking open a refreshing, ice-cold can of Coke after a...
Morganfield's is known for their signature Sticky Bones – prime pork ribs basted in sweet tangy hickory BBQ sauce. Recently, we were hosted to...
The Korean fad is here to stay in Singapore. We have Korean BBQ, Korean Chicken Wings and anything that is Korean is bound to...
Starbucks fans, we bet you know this already. This is an Instagrammer's and every coffee and tea lover's dream come true, because this new...
A couple of days back, and uh, a couple more days before that, my colleagues wrote about the transparent milk tea, and that you...
It's 12:00 p.m. and you're as usual famished. You look all around you at the same few stalls. Hokkien Mee, Cai Png, laksa? You've eaten...
Another new day, and here's yet another new McDonald's menu. If the Health Promotion Board needs to blame a company for our obesity, or if...
KFC - widening smiles and waistlines since 1952. When you think of KFC, you think of crispy fried chicken that leaves your fingers oily and...
Jollibee meals are tasty on their own, but Jollibee Chickenjoy Baked Rice? That, my fair man and lady, is sheer heaven. But there's just one thing about it....