Emails are now part and parcel of our life, whether in work, school or personal life. It's so integrated into our routines that some...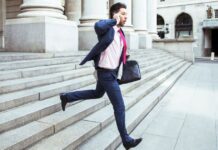 There's an inside joke in Singapore: whenever we see the starting time for a wedding dinner, we have to arrive about one hour later...
The title is pretty self-explanatory, so let's just cut to the chase, shall we? The one who is completely obsessed with one team You'll have at...
The world has now changed: no longer do we just check out our friend's phone, realize how cool it is and then decide to...
A history lesson for some: in 1983, there were many game consoles and game, and most of these games were made within days or...
Do you know that people in NS usually know what date today is without even batting an eye, and can tell you how many...
With the ease and low cost of setting up an online shop to sell your own products, "middlemen" like distributors or retailers that used...
To a typical male, there are a few life-changing events in his life: the day he got his first girlfriend, the day he got...
Nowadays, good (or bad) songs no longer need a million-dollar marketing campaign as long as they're viral: just ask PSY (Gangnam Style) and Ylvis...
For people born in the 1980s, I'm sure you guys have cut and styled your hair in these manners…chronologically. It's like each hairstyle is...