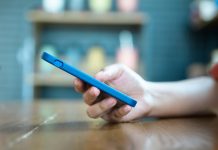 When You Get No Response to Your WhatsApp Message: Strategies and Explanations You're anxiously sitting there, phone in hand, expecting a response. You've sent a...
This, of course, does not represent how all foreigners view Singapore, but it is merely an observation and therefore a sweeping statement. Nevertheless, don't...
It's true. And it's popular, too. And it's downloaded more than 100,000 times, rated an average of four stars and have over 3,000 reviews. Also,...
It's the same in both Singapore and Malaysia hawker centres—the toilets are usually poorly maintained and if given a choice, you would rather hold...
If we compare Singapore public transport with another country, say, Malaysia, ours is much more efficient and reliable. However, Singapore is a city-state—in other...
Long combs for men. Large oversized T-shirts for women. Loose uniform for boys. Skirt that nearly touches the boobs for girls. If this sounds...
We take the lift every day, and other than the typical rants of the lift that we take are usually the slowest in the...
In case you're confused, "Big Cannon Fairies" means "大炮仙" in Hokkien: It refers to someone who exaggerates his success to boost his ego. I'm...
You've heard this in Singapore many times before: "For this price, I can buy three of them in another country!"After all, due to our...
Do you have a brother or friend serving NS in the army? If so, do you realize that certain innocent words like "extra" make...