To Singaporeans, going to Malaysia is much like a Jurong-er going to Tampines—the journey is going to take less than one hour (should the...
A twenty-one--year-old is scolded by his boss for making a minor mistake. He goes back home, cries and tells his parents about this. He...
Sometimes, whenever I speak to someone who is not familiar with SIM, he or she will think that SIM is a private university that...
There's always a joke: When there's a fire, Singaporeans would sit down and wait for instructions. Before I enlisted in the army, I was told...
Born before 1990? Or wondering how life was like more than ten years ago? Here are more things for you to reminisce after reading...
Nowadays, when you're free, you'll log in to Facebook to view your friends' profile, play Candy Crush or read your friends' Tweets. How about...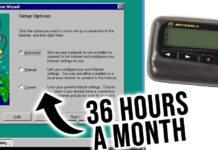 Are you born before 1990? If so, you would have experienced life in the 1990s, when there was no smartphone, and Internet meant dial-up...
You go for a gathering with your ex-classmates, and through the whole dinner, you see nothing but LV bags placed prominently on the table,...
Are you entitled to three meals a day? In a video by Ray William Johnson, he reviewed a viral video about a young boy whose...
Can we ever retire? Let's do the basic maths first with the "best-case scenario ". Apple starts work at twenty-three years old, and for some...