Do you really need a thick wallet to impress a lady? Of course not; if your girl has been complaining that you've not been...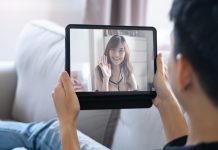 I have never been in a long distance relationship before but I definitely had friends who did. You know the running off to one...
It's that time of the year again – university applications. Before you realize, everyone will be off to different schools in different countries, all...
Contrary to popular belief, dating doesn't always equate to a high expenditure - well, unless you guys are the sort that makes it a...
Almost all of the couples share the same funny embarrassing things they do, the honeymoon stage and what not. What are the things that...
You have been in a steady relationship for a few years now and things appear to be stagnant. You would like to move on to...
They say that a woman's youth is short-lived. Though some of us may argue the opposite (young at heart yo!), there are other women...
Many of us spend most of our lifetimes on the hunt for The One but how do you differentiate The One from the other...
If you're as much a purveyor of social media as my boss is, you'd come to realise one thing really quickly. The online world isn't...
"Meeting you was fate, becoming your friend was a choice, but falling in love with you I had no control." When you meet someone and...