There's one thing that is blatantly true in almost every apartment. Men just won't lift their hands up to do a bit of housework. I mean,...
Do you know a girl who wears T-shirt and shorts wherever she goes? Maybe she's your girlfriend, or maybe she's someone you've been eyeing...
"Meeting you was fate, becoming your friend was a choice, but falling in love with you I had no control." When you meet someone and...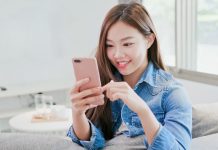 Well, everyone knows there's a 1111 meaning and we're often told to text our boyfriend or girlfriend "I miss you," or make a wish...
Friends of mine who have used Tinder used to tell me stories about people catfishing them. Apparently, its a common occurrence which happens all...
You know what they always say; marriage is only the beginning of a new life with your partner. It's easy to keep the romance fresh...