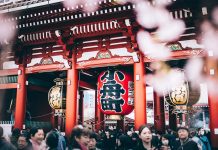 Thank God we don't have to go on trips to Don Don Donki or Miniso to get a taste of China—I mean Japan—anymore, because...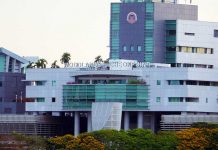 By now, you probably know someone who has been to Johor Bahru ever since the border re-opened on 1 Apr 2022. For those with vehicles,...
You've dropped by JB Central and walked through its streets so many times that you're kind of bored by it. Is there really anywhere...
When you think of Malaysia, the word "romantic" may not necessary come to mind. Romance doesn't necessary have to come with a hefty price...
Okay, this might confuse some of you: What is a container cafe? Well, like the name suggests, it's basically a café housed in a...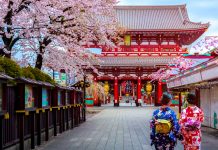 The era of PCR tests before flights may end for Japan, as they are considering allowing more than double the number of tourists without...
You know what? Your dream of travelling to Bangkok for some cheap shopping and mango sticky rice is no longer a dream. It's now a reality. Albeit...
Warsaw, Poland 1. Dream Hostel, SGD17-23/night (4-bed to 8-bed options) Dream Hostel is literally a dream – uber modern, comfortable and value for money. For a...
Not too long ago, the news have announced that the United Nations Educational, Scientific and Cultural Organization (UNESCO) have officially declared the Singapore Botanic...
Tired of travelling to the same few places in Thailand? Here are some hidden gems for you to discover. Phu Kradueng National Park Located in Loei Province,...