A typical Singaporean weekend plan is actually a routine that's almost set in stone. It involves running around Singapore, trying out new food from various new places. I'm referring to you, food enthusiasts. The joy of exploring new territories (Singapore's small so there's no such thing as 'new territories', actually) makes you feel the warmth building up inside you! In any case, everyone loves finding something new and unexpected. There's a word for it – serendipity. It's like searching for a word in a physical dictionary; while flipping through for the definition of a word that you need, you've chanced upon a different, interesting word.
With an itinerary full of food hunting, who wants to waste time calling restaurants just to be put on hold? And that's not even the worst part of it all, queuing is so passé! I mean we have electric cars, 3-D printers, so why waste precious moments of our lives waiting in line. Luckily, that's all a part of the past with Chope!
Chope lets you do just that, 'chope' a table instantly across hundreds of restaurants in Singapore, Hong Kong, Bangkok and Shanghai. With its 24-hour service, reserving tables is now immediate and super convenient! If you hate calling restaurants for reservations, then this app is for you. Oh, and the icing on the cake? It's FREE. Hurray!
Anyway, these 10 restaurants are some of Chope's interesting destinations. Heading to these restaurants give rise to a familiar feeling of serendipity. Let me translate what this means for the restaurants below – vibe. These cafes have great vibes and are set in an interesting and conducive environment. If you're on a date, then these places will certainly help bring you into the mood!
1.) Food For Thought (Singapore Botanical Gardens)
Take a stroll through the Botanical Gardens before you rest to have your lunch or dinner. Or maybe grab some lunch and then walk it off? There's always a symphonic band playing at the Shaw Foundation Symphony Stage during the weekends so do follow the events that come by! Whatever it is, if you're at Food For Thought, your itinerary must include an exaggerated sashay through Singapore Botanical Gardens. There's also a small, cool-looking playground located right at the restaurant's exit if pretending to be a pre-teen is your thing!
Food For Thought in the Singapore Botanical Gardens is a spacious restaurant set in the outskirts. You'll have to descend some steps though. It's like a short adventure before eating! Ok maybe not so.
Recommended: Crispy Curry Chicken XL & Rosemary Garlic Fries, ANYTHING THAT'S A MILKSHAKE.
Try the recommendation and tell us whether you loved it as much as we did! For even better recommendations, simply download the Chope app! Never miss anymore good food!
2.) Kith Cafe (Park Mall)
Park Mall's Kith Cafe places itself in a conducive environment at the heart of Dhoby Ghaut. It is actually close to the super busy Penang Road. However, despite this, the vibe that the cafe exudes is one that's slow and relaxing. Interesting! It's one of those cafes that is great for large gatherings and reunions – a conducive restaurant to really talk. It is of course, unlike bars where loud music triumphs over conversations.
We recommend dining outdoors. It's not such a noisy environment despite all the happenings, which is really unexpected.
Recommended: Truffle fries
---
ShopBack brings over 300 brands in one place! Shop online easy with up to 30% cashback. With ShopBack, discounts are forever!
---
3.) Lola's Cafe
---
Goody Feed YouTube Channel
A 34YO "old-virgin" S'porean was desperately looking for a boyfriend and surprisingly, she really found one online. But the intentions of the man will make you cry. Prepare tissue paper to watch this video based on real events:
---
Just a short, accessible distance off Kovan MRT station sits the warm, homey Lola's Cafe. Simon Road is an open street where you'll be getting the full brunt of the sunshine. It's like a desert. But thankfully, Lola's Cafe is here as the oasis. Entering the cafe is like being pulled into a completely different world altogether, where everything is chic and hip – a big contrast to the environment where it is located (no offence, Kovaneans). If you're public transport reliant, you'll find out that you and your company can scoot over to the cafe without much trouble. I mean, Kovan is already out of the geographically cool radar. We don't want to go any deeper. However, if you're a firm believer of serendipity, this shouldn't be of any concern at all!
Recommended: Honey Paprika Crispy Wings
---
Advertisements
---
4.) Privé Café
Located at one of the most atas place Singapore can offer, Prive Cafe sits pretty in Keppel Bay, overlooking the Marina. It makes a perfect breakfast (or brunch) destination for couples seeking for luxurious experiences. It's a small wonder that the cafe is associated with luxury, elegance and class. I mean, we're talking about Keppel Bay here! Watch the yachts bumming by the jetty and be moved by the seemingly slow pace. An Instagram picture would be the best thing right then!
Similar to a slow walk around Singapore Botanical Gardens when you're in Food For Thought, a meal in Prive Cafe should be followed by a walk around Keppel Bay. Appreciate the beautiful sight!
5.) Alkaff Mansion Ristorante
A romantic go-to for any couple at any stage of their relationship! Sure, the restaurant may look 'too atas' (you know, where a place looks too much like a typical romantic wedding location), but don't be scared by its looks. Instead, be excited that such a place exists in Singapore in the first place! With its fancy fountain, the lamps that sparkle like jewelry and the atmosphere that compels you to love, a night spent in Alkaff Mansion Ristorante with your loved one will forever change the dynamics of the relationship! For the better, of course.
---
Advertisements
---
Recommended: Beef Tenderloin w Fine Kenyan Beans Truffle Sauce
6.) Boathouse
Here's another elegant, grand-looking restaurant set in a luxurious location. Furthermore, the environment remains incredibly quiet and conducive for chatter – a trait we love to sacrifice when we head to pubs. The alfresco dining boasts a panoramic view of the city skyline at night, a full view of the business district, as if the Fullerton Waterboat House wasn't elegant enough. Spend your whole night in the vicinity of One Fullerton or perhaps you could visit Starbucks, located just next door. Trust me, the 100th Starbucks outlet looks amazing. There's an endless supply of sights and sounds for you to inhale around the area – perfect for first dates.
Recommended: Fish Chowder with Sea Bass Carpaccio
7.) Loof
---
Advertisements
---
Just like Boathouse, Loof features alfresco dining right on the rooftop of Odeon Towers. Sure, you won't be introduced to a killer city-skyline landscape view like Boathouse, but you'll find out that the novelty for this one is much different. This rooftop bar (note: bar) will offer you a refreshing, elevated view of downtown Singapore – a perspective of the city that is unique! If the open air freeforall isn't your cup of tea, perhaps the private room might be! Behind closed doors are where the deepest, darkest secrets lay. And the best part is,  they have a BEER PONG table!!
Recommended: Try their Mojito!
8.) Riders Café
Because HORSES.
Recommended: Brioche French Toast with Burnt Bananas & Smoked Bacon. Actually, try everything. It's good.
---
Advertisements
---
9.) Salt grill & Sky bar
Firstly, a view like this is way too amazing. The only way to one-up this experience is if you were happily dining with this view by your side. Guess what? This is exactly what Salt Grill & Sky Bar is all about. Located in ION Orchard – 55 floors above Orchard Road, it is small wonder that you'd be dining amongst the clouds (and haze). This impressive view does come with a steep price of course, but the experience makes it all worth it!

Recommended: Lamb Rack 250g South Australia
10.) Spizza (Club Street)
Club Street – the drinking haven. It's a closed street where casual drinkers and alcoholics alike let loose and leave their corporate sorrows behind. Pizza before alcohol is a cool idea actually. Especially when it's Spizza. Our favourite, Zara, is a dessert pizza with Nutella and banana.
---
Advertisements
---
Truly a dessert masterpiece!
Download the Chope app now and you'll be leveling up as a foodie! You'll discover even more restaurants that are just as interesting as the ones mentioned above! Plus, be treated to recommendations from the Chope experts so you'll never miss out on the best dishes. Remember, chope your table quickly with Chope!
Don't forget to get cashback when you shop online with ShopBack. Readers of GoodyFeed.com can get an exclusive $10 BONUS, including $5 sign up bonus and $5 bonus with your first ShopBack order. So visit ShopBack now!
This Singapore love story set in the 90s shows you why you should never wait for tomorrow. Watch it without crying: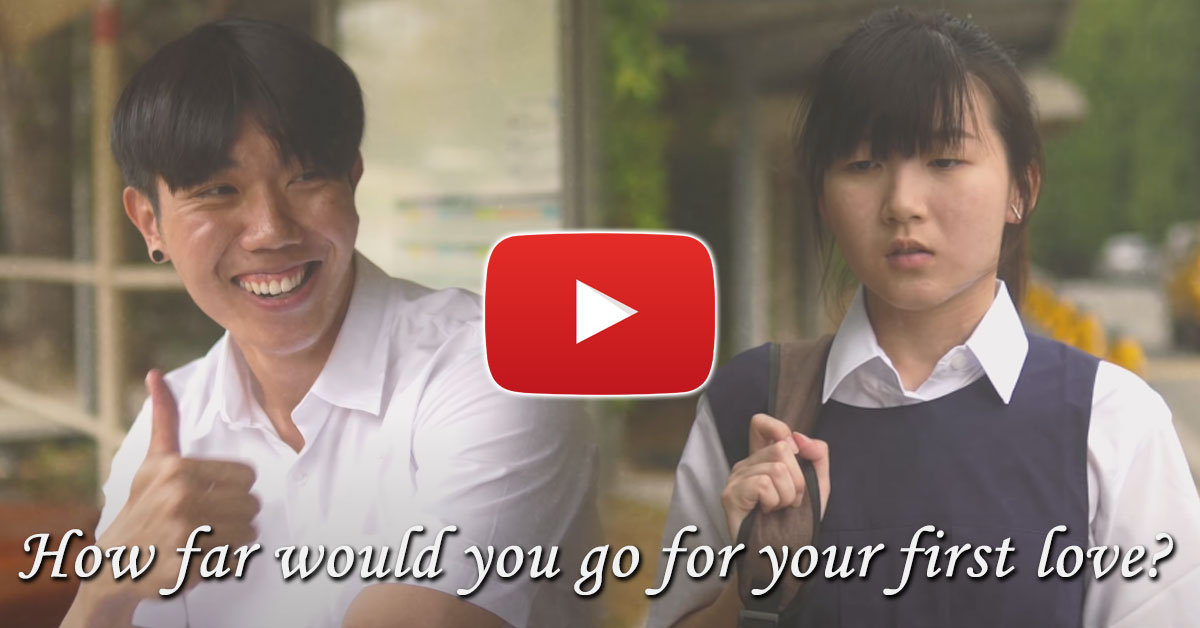 ---
Advertisements
---
Enjoyed this article because it's both informative and entertaining? If so, you should download the Goody Feed app so that you won't miss out on any articles, as there are app-exclusive contents as well! Also, join our Telegram channel if you use Telegram often!
---
Advertisements
---
Latest & Popular Articles You Must Not Miss:
---
Advertisements
---
---
Advertisements
---
Our Most Popular Videos You Must Not Miss:
---
Advertisements
---
This Singapore love story set in the 90s shows you why you should never wait for tomorrow. Watch it without crying: