BMT

-

search results

If you're not happy with the results, please do another search
If you're a Singaporean or a Malaysian, you'll most likely have seen at least one Jack Neo movie. It is so influential that once,...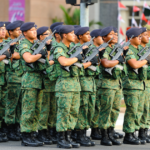 You've probably heard of ORD, but what does it actually stand for? In the world of the Singaporean military, words often acquire a unique interpretation. To...