A wedding reception is said to be expensive, in more than just the aspect of monetary value. Crafting a ceremony from scratch is both time-consuming and resource intensive. During the stage of preparation, couples do get into fights while balancing the act of procrastination & deadlines. Let's face it, getting married is not an everyday task which couples are trained for over the years. Being first timers, every new groom-to-be and bride-to-be have the right to be clueless.
So let's proceed to break down the eventful torture, which most couples we know, wish to get it over and done with.
On a typical average, a wedding banquet held in Singapore would cost roughly between SGD$30,000 to $50,000. With today's informative world-wide-web, most of the invited friends and guests would most likely have checked on the ang bao rates, based on the location where the banquet is held. Based on past experience, most couples are able to recover between 90 – 95% of the initial amount forked out for their banquet.
So why are weddings costly? Sometimes, the word "wedding" itself, creates a huge difference in the price quoted as compared to a birthday or corporate event. You might be wondering what are the reasons, do allow us to briefly explain the simple dynamics behind this "magical" word.
The wedding is one of the most important celebrations of one's life, often phrased as "Once in a lifetime". Therefore, the bride-to-be can get very concerned and particular even with the smallest details of the wedding. Let's take for an example, the bride-to-be expects a certain type of flowers to achieve the dream wedding she has been dreaming of since she was a little girl, and out of sudden, she changes her preference just weeks before the actual big day. Why? "It doesn't match the theme of our wedding", that's what she said.
Well, we can't blame the bride-to-be. It's not like she will hold a wedding ceremony every five years. It's a stressful decision-making process to know what does one want, especially when it is not something couples can grab off the shelves. An ideal wedding to the bride is something which she does not see, touch and/or feel , but it is purely based on how she visualized it to be. Having said that, these visions do come & go.
Furthermore, a wedding ceremony concerns more than just the couple, it too includes their family from both parties and thus there will be plenty of opinions and "brilliant" ideas contributed during the phase of planning. It can and will be an emotional roller-coaster. Over time, plans are often changed and altered on multiple levels, and this does build up stress for the vendors engaged in the wedding, with the mission to attain "perfection". Since the vendors have to put up with most of the hard work for the changes, these are factored in and reflected in their price quote.
"Once in a Lifetime" mentality, usually, apply to both Buyers (the engaged couple) and Sellers (the wedding vendors). Let's be honest, it is not going to be a repeated business where vendors can obtain in a foreseeable future. We can't blame the fact that some vendors tend to overcharge their services on your big day.
A large majority of wedding vendors do not display their prices upfront, which make decision-making even harder for most couples. Most vendors would require couples to enquire either via phone or email, lastly meeting up face to face before revealing any of their price range. Apparently, this is the current industry practice. It is a tedious process and requires significant effort from both parties, with that said, after all, the corresponding effort, it does not necessarily carry a promise to convert a sale or business opportunity.
Typically, most wedding ceremonies does not deviate much on processes, but when it boils down to the actual cost and prices, it does vary on a huge range from vendor to vendor. At the end of the day, it depends on how price sensitive the couple is and how they value the services from that particular vendor. There isn't a hard and fast rule in setting the price. Some vendors provide their price quote based on their interactions with the customer, and thus especially exorbitant prices for the difficult customers. Of course, couples have all the right to walk away, if they find that the price isn't right for them.
AfThe process of getting married is a beautiful and an eventful moment to remember, but never at the cost which a couple is unable to handle. The last thing a couple would want after the ceremony, are sleepless nights that comes after due to the heavy credit card debts of which they are unable to handle. Unfortunately, it may be true to a certain extent that couples are at the mercy of the wedding service providers. Regardless of the time-value of money concept, couples are unable to gauge the true value, until they obtain the services, and at this point in time, it is pretty much too late to unwind the entire process and ask for a refund, or to switch to a different wedding service provider.
The creation of Aiido, was sparked with the intention to focus on promoting transparency and price promise, creating an informative and resourceful one stop portal for couples. Simply said, allowing an easier decision-making process with the least effort possible.
 Top Image: aiido.com
Interested in writing and looking to earn some extra income? Goody Feed is currently looking for Home-Based Writers! Click

here

for more info!
This Singapore love story set in the 90s shows you why you should never wait for tomorrow. Watch it without crying: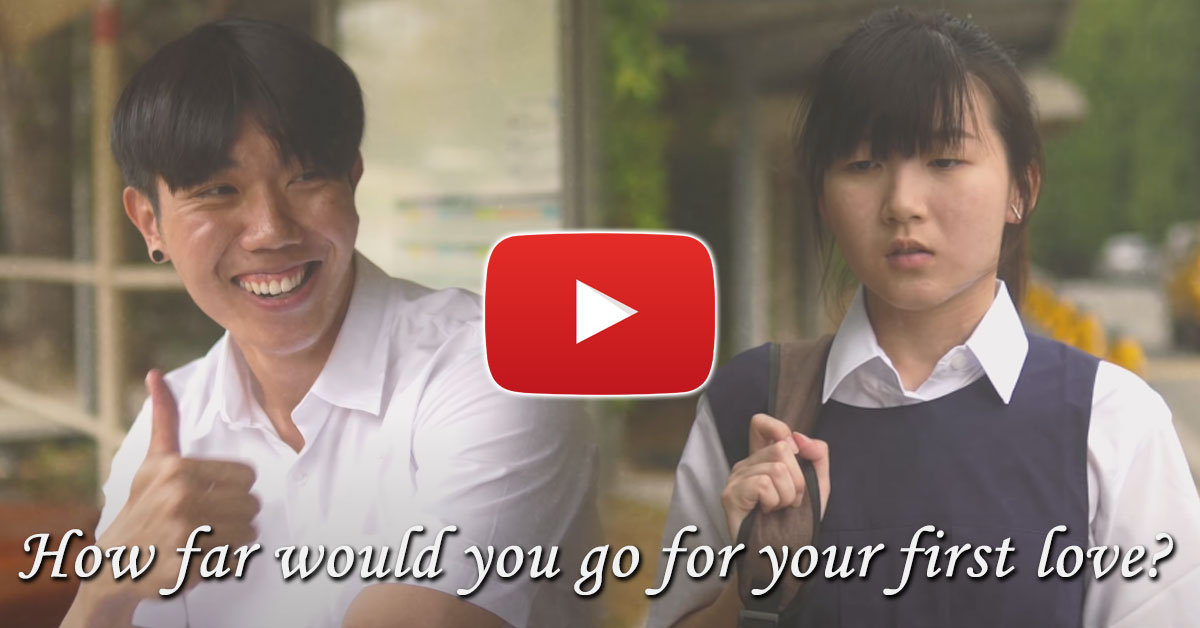 ---
Advertisements
---
Enjoyed this article because it's both informative and entertaining? If so, you should download the Goody Feed app so that you won't miss out on any articles, as there are app-exclusive contents as well! Also, join our Telegram channel if you use Telegram often!
Latest & Popular Articles You Must Not Miss:
---
Advertisements
---
---
Advertisements
---
Our Most Popular Videos You Must Not Miss:
---
Advertisements
---
This Singapore love story set in the 90s shows you why you should never wait for tomorrow. Watch it without crying: