BMT

-

search results

If you're not happy with the results, please do another search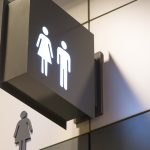 Have you ever found yourself thinking, "I have to pee really bad but there is no bathroom?" The next restroom is a distant twenty minutes...
All Singaporean male youths have to go through their 2-year National Service commitment and their parents are always worried about their children. In order to...
Wearing the Army Number 4 uniform, you would be forgiven for thinking that 41-year-old Goh Mei Lan is a "calefare" taking part in the...
During your 2-year *vacation* in the army, you will get to meet people from all walks of life. For people who do not serve...
If you grew up watching World Wrestling Entertainment (WWE), or World Wrestling Federation (WWF) for those who are old enough, you might not know...
We were conditioned since we were young to this: the Republic of Singapore Navy  always has the best recruitment ads. Remember this? https://www.youtube.com/watch?v=jAqVTFd4cOo We so wanted...
There are so many YouTube videos about NS, but this one takes the cake. Starting with a funny and relatable song of how people felt...
Throughout your time in NS, you'll feel that a lot of your time is wasted being trapped in camp with nothing much to do....
In this article I shall break down the reasons why people dislike the army based on my own experience and observations. Do these reasons...
If you're a Singaporean or a Malaysian, you'll most likely have seen at least one Jack Neo movie. It is so influential that once,...