Labrador Park, or Labrador Nature Reserve is located in the southern part of mainland Singapore. It has the only rocky sea-cliff on the mainland that is accessible to the public.
Other than being known for its majestic and beautiful sea view and some say, good fishing spots, this park has a more sinister side to it as well.
It was said that the Japanese has massacre people in this area, and many who possess the third eye has claimed that this area is "not clean" as well.
For the particularly adventurous, before you decide to explore the area yourselves in the night, read about the few true ghost stories experienced by others. These are the 3 most prominent stories told by people online, and there are many more incidents that are floating around the internet.
BBQ at Labrador Park
This happened more than 2 decades ago in the 1980s. We planned to have a BBQ on the hill top after midnight. In those days, the lampposts lights switched off automatically at midnight and the area was too dark for us to take a shortcut.
Instead, we had to go the longer route cutting through the park, going down a long staircase which leads to an area facing the sea. We decided to use BBQ pit 3 which was in the middle of the park since pit 2, which was closer to the toilet, is already occupied.
Some of us busied with starting the fire while the rest of us (including me) decided to collect water from the toilet. We could see the people BBQing away happily. Strangely enough, when we came out of the toilet, we saw that the pit was empty; no burning embers, no leftover charcoals, no rubbish in the bin. We tried looking around the pit, but there were no signs of recent occupancy.
Even till today, the mystery of these disappearing BBQers still remain, and when I decided to go back and look for them, I just couldn't find them again.
Fishing at Labrador Park
There is a very good fishing spot at Labrador Park, full of groupers and siakap. It was a Sunday night and we reached the place at 9.30PM.
After setting up, it only took me half an hour before I got my first fish. Feeling confident, I decided to try my luck at a different spot while my friend look after the bait casting rods about twenty metres away.
Suddenly, my eyes watered and I saw a white shroud in the middle of the river. Blinking my eyes, I went against my instincts and focus on the shroud. I literally froze when I caught a good look at the creature.
It was at human height and long, matted hair fell down its face. What makes things worse was that somehow, I knew that it was just staring back at me.
My heart started pounding when I saw it heading towards me silently. I ran, pulling my fishing rod alone, and it got stuck. In my panic, I found the strength to tug my rod away and ran back to my friend.
Trying to put on a calm front, I urged my friend to pack up quickly and leave the area with me. It was afterwards when he told me that he smelt something rotting in the area as well. When we were on the taxi heading away, the Malay taxi driver cautioned them and mentioned that the area was not very clean.
First visit to Labrador Park
I am a huge fan of going to places which gives me a great view of the sea and the sound of crashing waves.
When my Malay friend told me about Labrador Park, I knew that it was some place I definitely have to visit. We decided to visit on a Wednesday night, and the view proved to be as good as he said it was.
We were just sitting there chilling and chatting as time seemed to slip away without us noticing. Before we knew it, it was 3AM. I needed to visit the toilet so we decided that it was a good time to leave this beautiful place. When we were walking back to his bike, I saw a toilet.
---
Goody Feed YouTube Channel
A 34YO "old-virgin" S'porean was desperately looking for a boyfriend and surprisingly, she really found one online. But the intentions of the man will make you cry. Prepare tissue paper to watch this video based on real events:
---
Seeing how deserted the toilet was, I decided that my urge to answer nature's call wasn't that urgent after all. I noticed that he started walking closer to me as we passed by the toilet, his elbow almost touching mine and his steps started to pick up speed.
On reaching his bike, his hands shook heavily when trying to put his starter back into the bike. He kept on telling me not to look back and I could literally smell his fear. When he finally got his bike started, we sped off without looking back. It was after reaching my void deck that he told me what happened.
---
Advertisements
---
He said that he say an old lady in traditional Malay clothes squatting beside the deserted toilet and she was looking at us and following us all the way back to the bike, getting closer and closer at intervals. The area is well-known for its pontianaks, especially on a Thursday where their 'presence' is extremely strong.
Always bored during your commute to and fro work or school? Here's the best solution: download our app for new articles, Facebook videos and YouTube videos that are updated daily…and most importantly, exclusive contents that are only available in our app! It's your perfect companion for your daily commute!
This article was first published on Goodyfeed.com
This Singapore love story set in the 90s shows you why you should never wait for tomorrow. Watch it without crying: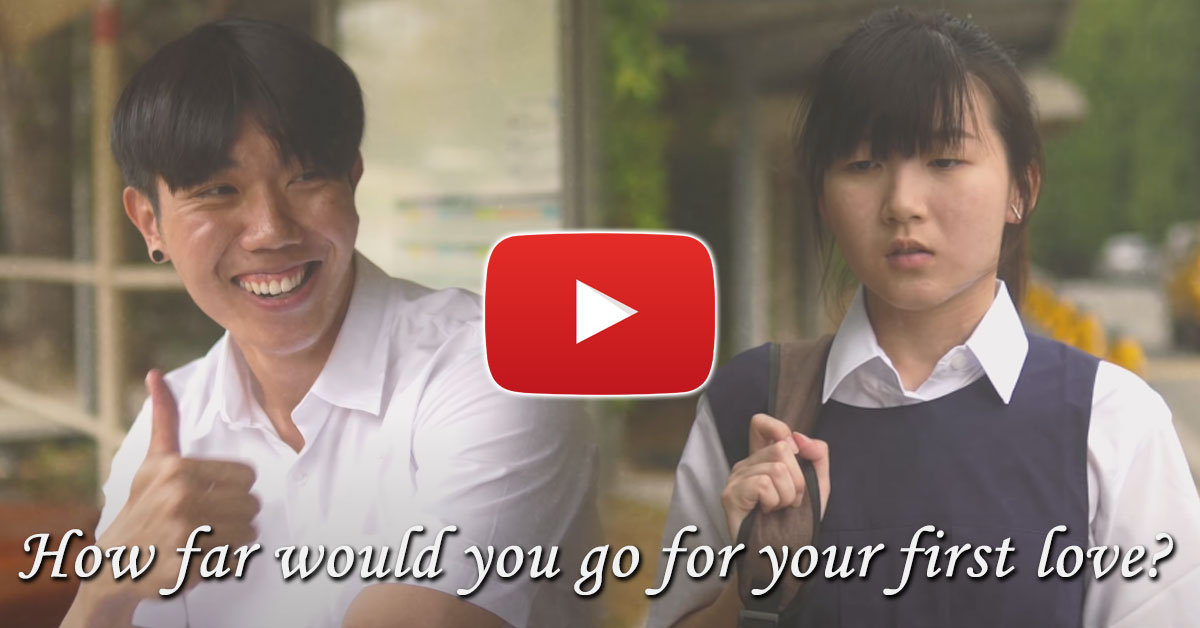 ---
Advertisements
---
Enjoyed this article because it's both informative and entertaining? If so, you should download the Goody Feed app so that you won't miss out on any articles, as there are app-exclusive contents as well! Also, join our Telegram channel if you use Telegram often!
Latest & Popular Articles You Must Not Miss:
---
Advertisements
---
---
Advertisements
---
Our Most Popular Videos You Must Not Miss:
---
Advertisements
---
This Singapore love story set in the 90s shows you why you should never wait for tomorrow. Watch it without crying: