---
Advertisements

---
Last Updated on 2022-07-25 , 6:46 pm
You might not know where it is because it's hidden deep within a very small road and unless you drive, it's almost inaccessible to the public.
Here's an image of it during the day (yes, this really is in Singapore):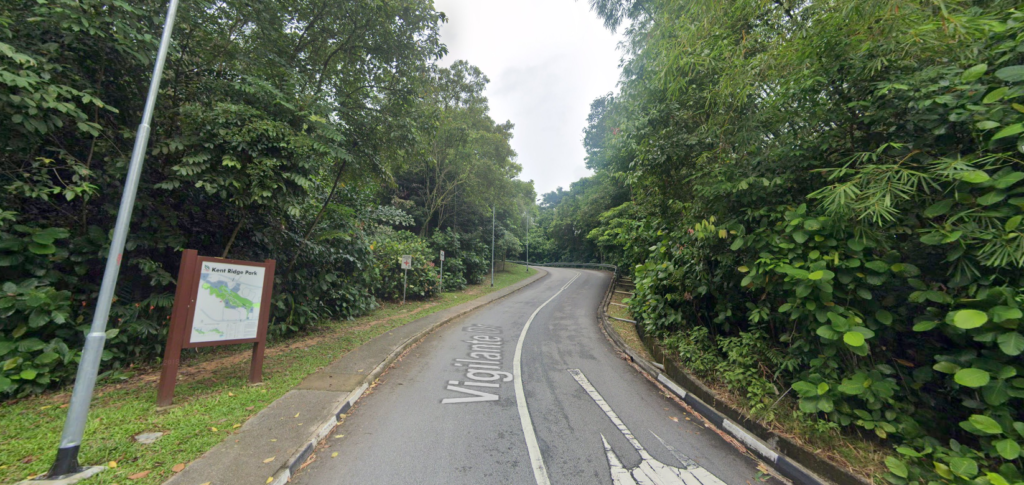 Now, imagine it being at night. That's how spooky it is before we even show you this video of a ghost captured there.
This is Vigilante Drive, a small road within Kent Ridge Park and leading to just Kent Ridge Park car park. Located near NUS and NUH, it is connected to yet another small road, South Buona Vista Road.
While you'll see many cars going up there at night for a quickie (erm, you know what we mean, right?), it is also one of the most haunted places in Singapore.
But we'll leave that for another day. Now, we'll just show you how scary it is with this video by R3LOAD Network.
---
Why Bird Paradise Suddenly Became Singapore's Yishun:
---
And if you intend to drive there, here's an advice: Make sure your driving is up to par. It's a steep, bendy road, unlike the typical road you'll face in Singapore, so if you make a mistake, you'll be one of the ghost stories instead.
This place is one of the most haunted places in Singapore; you can read more about it here.
Featured Image: YouTube (IZ Reloaded)
---
Advertisements

---