As the world of work continues to be moulded by the lightning-fast developments in information technology, the needs and demands of the industry also evolve in terms of the skills required from IT talent. Daljit Sall, Director of Randstad Technologies, Singapore highlights the 10 most in-demand technology jobs – as well as insights on what kind of candidates employers are looking for. You can also download the full report here to find out what kind of salaries IT professionals in these functions can potentially earn.
Cyber Security and Technology Risk Professionals
With the increased threat in the banking environment, CIOs have allocated IT spend to the protection of information systems from theft or damage to the hardware, software, integrity of the information on them, as well as from disruption or misdirection of the services they provide.
There are multiple functions in cyber security starting with roles working in a Cyber Security Operation Centre from intrusion/incident detection/ response, malware research to vulnerability assessment and penetration testing of systems and software. The professionals are required to possess a keen understanding of the cyber security landscape, techniques and tactics.
Project Management and Business Analysts
With organisations looking at various options to become leaner and cost effective, we see an increase in demand for strong Project Management/ PMO individuals who are techno-functional and have a track record of delivering technology efficiency and comfortable with stakeholder management.
Business analysts are expected to translate business requirement documents into technical specification documents, and bridge the gap between the business users and the IT developers/ engineers. Typically, these roles are in demand due to companies looking to hire candidates who possess excellent functional knowledge as well as in-depth technical know-how.
Application Developers
Despite the economic downturn, Singapore remains an attractive hub for companies that are setting up centres-of-excellence. A number of major banks are retaining their development centres in Singapore to deliver solutions into the front, middle and back office. In particular, within the financial market domains, developers are expected to have knowledge of front office, middle office, product control and various risk functions. These developers are typically working on multi-threaded and in Agile development environments.
However, there is a lack of experienced developers with demand exceeding supply in Singapore, particularly with the influx of dynamic startups that have entered the market with exciting product offerings.
DevOps Professionals
Professionals in DevOps are required to help bridge the communication, collaboration and integration activities between software developers and IT operations. They also play a key part in developing solutions to help the organisation produce software and IT services more rapidly, focusing on a continuous development cycle with frequent integrations and releases.
Embedded Developers
We are seeing an increased demand for embedded developers experienced in Connectivity/Internet of Things (IoT). This is largely due to companies going into connected/IoT devices, and as such embedded software/firmware engineers experienced with protocols like ZigBee, PAN, WiFi etc will find new products to work on soon.
Mobile Developers
With mobile usage increasing at a significant rate, it is no surprise that companies are actively seeking mobile developers to keep up with a demanding and high-adoption market. Mobile developers are required to aid in digitally transposing the way organisations do business onto our handheld devices, with the objective to increase brand awareness, market share and profits.
---
Goody Feed YouTube Channel
A 34YO "old-virgin" S'porean was desperately looking for a boyfriend and surprisingly, she really found one online. But the intentions of the man will make you cry. Prepare tissue paper to watch this video based on real events:
---
Data Scientists and Analysts
The market is seeking a sudden spike in the demand for data scientists, data analysts, as well as data engineers writing the tools used by the analysts and scientists to gather and analyse data. They are generally expected to have a strong foundation in computer science and applications, modeling, statistics, analytics and math. These individuals could be working on data for a variety of projects, from sales to product usage to supply chain, helping management to make data-driven decisions.
---
Advertisements
---
Cloud Specialists / Engineers
Many companies are moving on to Cloud and/or IoT, leading to a corresponding demand for sufficient infrastructure that is already on or is moving to the cloud. Engineers who are experienced in migrating to cloud or setting up cloud environments for the various platforms (Azure, AWS etc) will be highly sought-after.
Typically, most of the hiring activities for these roles are coming from managed services providers and telcos. End-user environments are also increasingly looking to hire these cloud specialists / engineers, especially if their infrastructure is all purely in-house.
UI and UX Designers
Without talented UI & UX designers, you would be dealing with some of the clunkiest, ugliest and most frustrating apps and websites. Just to be clear, UI designers focus more on how users interact with the product and how aesthetically pleasing it is and UX designers focus more on the user journey that helps them create insights.
---
Advertisements
---
Needless to say, any respectable consumer-facing company will always demand experienced designers to innovate and improve, to ensure their business stay relevant and differentiated. These designers are usually required to deliver projects that focus on revamping existing products or interfaces, and implement changes based on user feedback or particular insights.
Vice President or Head of Engineering
The reality is nearly every tech start-up in Southeast Asia, regardless of domain, scales up firstly with junior and mid-level developers. This is large to provide an immediate impact on the bottom line – as these resources are being allocated to work on key projects.
The downside is you are left with an abundance of soldiers, with few or no generals. We are increasingly seeing a demand for engineering talent, particularly at the VP and Director levels, to make sure these companies prosper and stay attractive to investors and the market to which they belong. These senior resources will be heavily relied on for their ability to lead and mentor teams of 5-50 to ensure deadlines are hit and burn is kept to a minimum. They will also be responsible for executing the strategy and vision not just in the local Singaporean market, but also regionally to ensure consistency in the work delivered.
---
Advertisements
---
This Singapore love story set in the 90s shows you why you should never wait for tomorrow. Watch it without crying: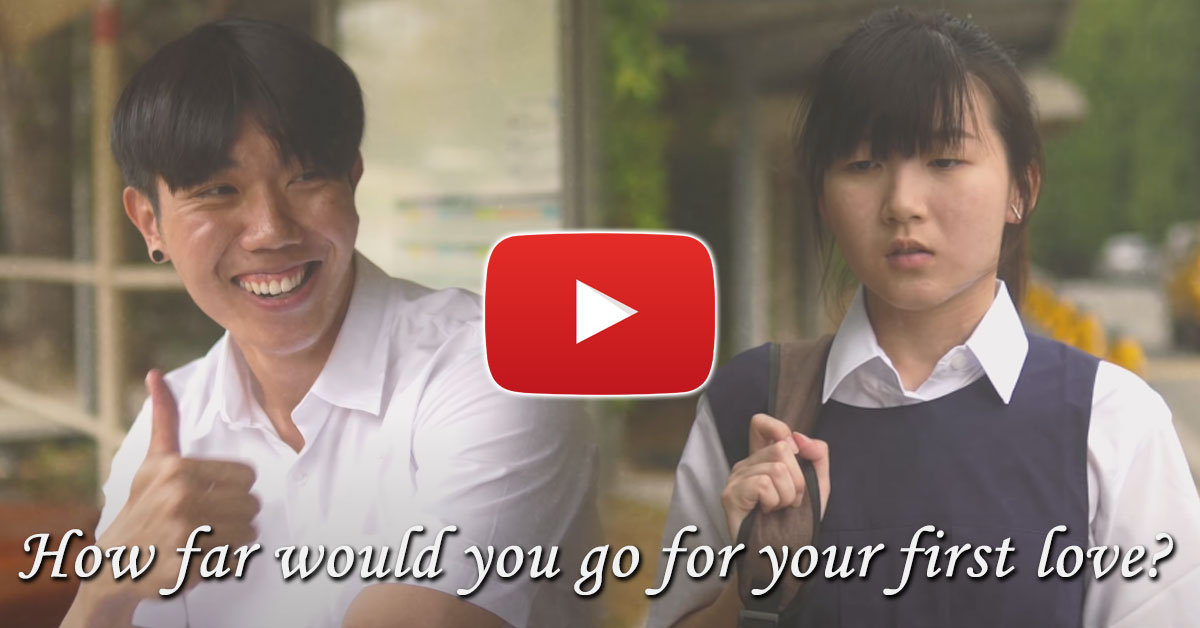 ---
Advertisements
---
Enjoyed this article because it's both informative and entertaining? If so, you should download the Goody Feed app so that you won't miss out on any articles, as there are app-exclusive contents as well! Also, join our Telegram channel if you use Telegram often!
Latest & Popular Articles You Must Not Miss:
---
Advertisements
---
---
Advertisements
---
Our Most Popular Videos You Must Not Miss:
---
Advertisements
---
This Singapore love story set in the 90s shows you why you should never wait for tomorrow. Watch it without crying: