Let's face it, a mere mention of the 'Home Renovation' word sounds unnerving for many couples who have just gotten the keys to their property. Imagine, going through the process for the first time AND it is going to be quite an investment for the both of you.
It's not going to be a walk in the park. In order to build your dream home, some might even go to the extent of describing the journey as arduous. Money, time and stress, they are all part of it. But don't let this scare you.
This guide will help and prepare you for the process and the fundamentals of renovating your new home.
---
1. How Much Can You Spend for Renovation?

Design & Built by Y.A.M Design Pte Ltd
If you don't have any idea of how much you can afford to spend for your home renovation, you are not alone. The 'How deep is your pocket' question is always a common challenge for many first-time homeowners.
Everyone wants a great-looking home like the ones you see featured in magazines but in reality, you will have to be forking out $80,000 and more to achieve that. For many, it is not easy to come up with cash like this.
A more down-to-earth approach is to set aside between $30,000 to $40,000 on a decent renovation for a resale flat or a BTO flat.  This amount would include things such as interior design, materials, carpentry and labour etc. excluding furnishings.
---
2. How Do You Want the New Home to Look?

Design & Built by Dots 'N' Tots Interior Group Pte Ltd
Spending your time to search for and to look through all those nicely taken pictures of well-renovated homes, and then putting those ideas together in your plans are the fun part of things.
There are far too many images of good looking homes on the web and to be honest, it is just not possible for you to incorporate every single detail into your home unless you have a deep pocket.
What you could do is to refine your search, have realistic expectations, note down your priorities and separate the must-haves and good-to-haves.
---
3. Be Practical

Design & Built by Colourbox Interior Pte Ltd
Practicality should be given the priority when you renovate your new home. Before you decide on its look, first think of what you really need in your home that will help you guys settle in comfortably.
Aside from determining what you need, know which part of your home you wish to spend more time in. If you love to cook, then you would want to focus more in building up a functional kitchen.
Alternatively, if you love to unwind at home, then why not talk to your designer and give more attention to your home's living or entertainment area. You shouldn't spend excessively on a room that you will rarely use.
---
4. Know Your Style

Design & Built by The Local INN.terior Pte Ltd
While you are deciding on the design of your home, choose one that you like and not something that is dictated to you. Go through different design concepts with your designer and choose something that appeals to both you and your spouse.
It is good to have a central theme so that your home will look clean and uniform.  If you are still undecided, you may want to find your inspirations here and then discuss them with the renovation professionals.
---
5. Meet With the Experts

Design & Built by JSR Design & Renovation Pte Ltd
In order to refine the design theme for your new home, meet with an interior designer to put your ideas together and visualise them. It is also a good idea to meet with different designers and assess the one you feel most comfortable to work with.
During your meet ups with all of them, you should also take the opportunity to do your evaluations on each company. Factors like proper accreditation, service, workmanship and pricing should be considered.
---
6. Making the Final Decision

Design & Built by i-Bridge Design Pte Ltd
---
Advertisements
---
After you've visualised the look of your future home and have spoken with several professionals, it is time to make your final decision – Who will you hire?
Renovating your home is a big ticket item and you should perform due diligence in understanding the company's background and their customer reviews.
Remember it is easier to collaborate with someone you can be open and honest with. Once you have made your hiring decision, it's on to the renovation of your home.
---
7. How Long Will the Renovation Take?

Design & Built by Ritchie Creative Design
It takes time for a well-done job. On average, most renovation work for HDB flats take around 8 to 12 weeks to complete, depending on how extensive is the work. Allow an extra 1 to 2 weeks just in case there are glitches in the renovation process.
---
Advertisements
---
---
8. What about Glitches?

Design & Built by Dots 'N' Tots Interior Group Pte Ltd
We live in a real world so glitches do happen. However, with careful planning and close coordination, they can be minimised. Delays usually happen due to the unavailability of construction materials.
To avoid this, ask your renovation contractor to call the suppliers to confirm the availability of material supplies prior to commencing the renovation.
Knowing this early on can help you to rethink your renovation plans instead of getting stuck and having to wait for the materials to be available.
---
9. What to Prepare?

Design & Built by i-Bridge Design Pte Ltd
---
Advertisements
---
To make the renovation process easier for your renovation contractor, you need to prepare important documents and get a couple of things done diligently.
One is the floor plan of your flat. The blueprint will let the contractor know what can and cannot be removed, and where to install pipes, cables, and the like. This will also help them plan the work in a more efficient and cost-effective manner.
The second thing you need to do is to apply for a renovation permit from the HDB. Take note that this is mandatory and you need an approval from them before the commencement of any renovation work.
As soon as you get this permit, your contractor can get the ball rolling and will also need to put up a notice to inform your neighbours of the intended work to be carried out.
Thirdly, send your application to Singapore Power (SP Services) and get them to turn on the electrical power and water supply in your new property before renovation starts. Without these, the workers won't be able to perform their work.
Lastly, you need to be visible during the renovation process. This way you can regularly check on the progress and the workmanship. Don't wait until the handover to do a thorough check. It is better to rectify any mistakes or make adjustments as early as possible.
Despite all the challenges, you have to be mentally prepared that renovating your home requires full commitment. Apart from committing to your budget and the design, you will have to trust the people you've hired because they will be instrumental to the success of realising your first home.
---
Share this with your friends who need them!
---
Advertisements
---
Featured Image: thebigplans.com
This Singapore love story set in the 90s shows you why you should never wait for tomorrow. Watch it without crying: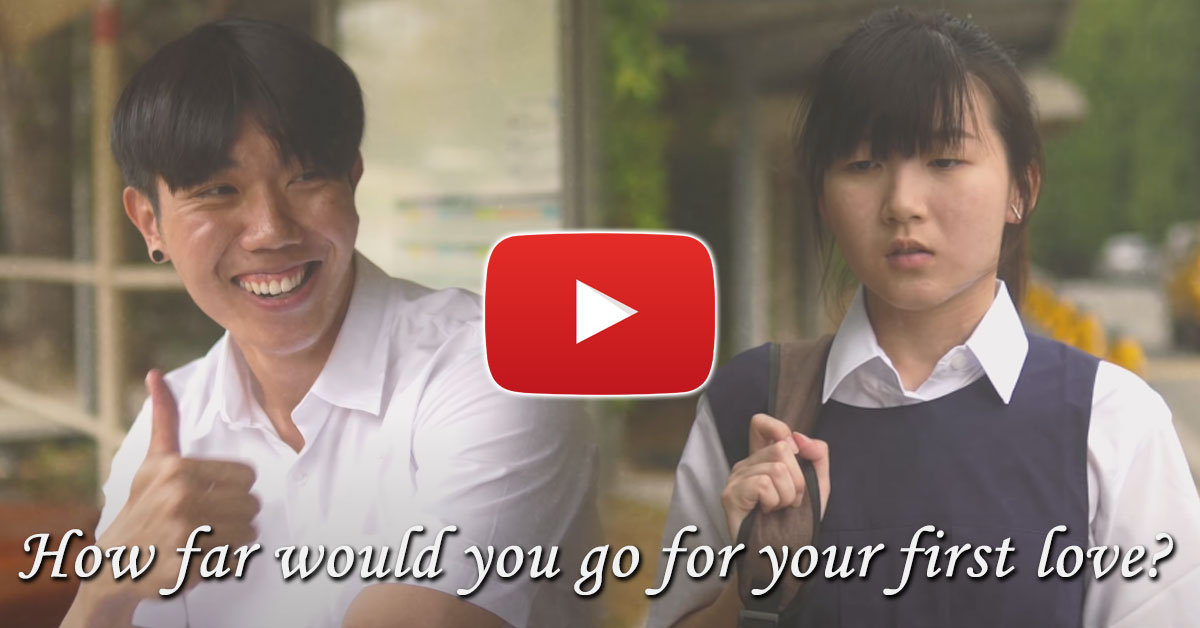 ---
Advertisements
---
Enjoyed this article because it's both informative and entertaining? If so, you should download the Goody Feed app so that you won't miss out on any articles, as there are app-exclusive contents as well! Also, join our Telegram channel if you use Telegram often!
Latest & Popular Articles You Must Not Miss:
---
Advertisements
---
---
Advertisements
---
Our Most Popular Videos You Must Not Miss:
---
Advertisements
---
This Singapore love story set in the 90s shows you why you should never wait for tomorrow. Watch it without crying: