One of Singapore's most beloved online marketplaces, Qoo10 has earned a reputation of being a one-stop destination for anything and everything. With stackable discounts on top of daily sales, the site pushes prices down to a competitively low point. Moreover, Qoo10 also includes a lot of bonus activities that makes shopping fun for its loyal customers!
However, with so many things going on, the site is often overwhelming, especially for new customers. Here, we breakdown all of the sections on Qoo10 and how you can maximise your membership and savings.
After reading this, you'd be a Qoo10 master-saver in no time!
Qoo10 Sales, All Day Every Day
Today's Sale
Head into their "Today's Sale" section to find all the Daily Sale, Time Sale and Group Buy offers all in one spot.
The Daily Sale section introduces discounted items available for the day.
Qoo10 Time Sale items are flash deals, where you can enjoy the offers if you purchase during the allocated time slots. Sale intervals are from 10am-5pm, 5pm-12am and 12am-10am.
Last but not least, the Qoo10 Group Buy deals will be activated once a minimum order has been reached. If the minimum is not hit, the deal will be cancelled and you will be refunded. Counters are available on each listing and helps you to gauge how much time and people you need to activate the deal.
Event Sales
These sales are seasonal deals that coincide with certain events like their ongoing Korea Sale Festa or Super Sale Electronics Fair. These events also tend to have their own coupons, so you can enjoy even more savings.
All about Qstamps and Qpoints
Qpoints
Qpoints are loyalty points that can be redeemed for actual cash to offset the cost of your purchases. You can earn them on daily attendance, Roulette-Q, through events and completing purchases.
Every 100 Qpoints is equivalent to $1 off and you can offset up to 30% of your purchase, or up to 1000 Qpoints ($10), depending on which is lower. Qstamps or MameQ can all be converted to Qpoints, so you can accumulate a sizeable amount if you shop often.
Head over to the PointBack page (found in the Q-lounge) and check out what Qpoint deals you can enjoy with your Qpoints.
Qstamps
A reward for loyal customers, you can earn Qstamps by making a purchase and then giving a review after the order is delivered. Reviews with photos will get an extra Qstamp and these can be converted into Qpoints or Mameballs (see below). For Live10 users, you can also exchange your Qstamps for free Callpoints.
Stack Your Qoo10 Coupons
There are three different types of coupons and all of these discounts are stackable. Do note that all the coupons have their own T&Cs and usually come with a minimum spending.
Interested in writing and looking to earn some extra income? Goody Feed is currently looking for Home-Based Writers! Click

here

for more info!
Qoo10 Item coupon
These are used for specific items as listed by the seller. Item coupons are not as readily available as the other two, but definitely useful if you manage to snag them.
Qoo10 Shop coupon
For larger stores on Qoo10, store coupons are usually available too. These vouchers are especially helpful if you're purchasing multiple items from the same store. In your cart page, look out for the "Shop Coupons" button and see which ones you qualify for!
Qoo10 Cart coupon
Arguably the most useful coupon of them all, this coupon applies to your final cart. Some cart coupons are event-specific and are only applicable for stores participating in the events. Qoo10's system will automatically notify if you qualify for a certain coupon or not.
Pro Tip!
For every purchase, you can only use one Item Coupon, Store Coupon and Cart Coupon. If you have several coupons available, it might be a good idea to separate your purchases in two batches so that you can use up your expiring vouchers and save more.
For example, if I have a total cart purchase of $50, I can divide it into two purchases. With one basket worth $30 and the other worth $20, you can apply both a $5 and $2 dollar coupon respectively. Instead of using just one $5 coupon for the total purchase, you can now save $7 dollars instead!
---
Goody Feed YouTube Channel
Do you know that there are actually two types of COVID-19 tests? Watch this and be smarter today!
---
Free Market – Sell Clutter, Bargain Buys & Auctions
At this virtual flea market, members can sell both their new and pre-loved items at discounted rates. On the listings, the items will be indicated as either 'new' or 'used' so interested buyers can have a gauge of the quality of the items.
Qoo10 Auction
On the auctions page, you can bid for your favourite items. Some listed items have an abundant quantity, so typically you can keep your bids low for those. In the case of items with limited quantity, buyers might have to increase their bids bit by bit, much like how you would in a real auction.
---
Advertisements
---
If you really like the item, you can click on 'Buy Now' to make your purchase directly.
Catch Qoo10's 'Pokemon', Mamemon!
To add onto the site's 'fun-factor', they have a Pokemon Go inspired mini-game that rewards you with special discounts. Obtain 3 Mameballs a day and head over to the MameGo! map and search for Mamemon.
You can catch various Mamemon customised to fit the shop's logo. However, the most common is the MameQ. These green little creatures are the mascots of Qoo10, often spotted on their banners. Not only are they useful for games and special discounts, MameQ can be exchanged for Qstamps and Qpoints. Store specific Mamemon can be traded for normal MameQ too, so you don't have to feel inclined to purchase at a particular shop if you don't want to.
Qoo10 Credit Card Promotions & Exclusives
Standard Chartered Unlimited Cashback Card
---
Advertisements
---
If you have a StanChart Unlimited Cashback Card, you can enjoy this exclusive Qoo10 x Standard Charted promotion! On top of the 1.5% credit card cashback, you can enjoy an additional 2% in your ShopBack account.
Qoo10 Mastercard $20 Coupons (once a month)
Qoo10 works with different credit cards for different offers, and right now they are giving free coupons for Mastercard holders. Once a month, up to 2000 Mastercard cardholders can redeem this amazing deal. This promotion lasts till end of the year.
Visa Checkout
Shopping is made easier with Visa Checkout, which allows you to sign in with any major credit/debit card you have using one account. This way, you can skip the hassle of entering your card information every time you make a purchase. Some shops have special discounts for different payment checkouts, so signing up for an account will probably give you more savings.
0% Interest Instalment Plan for UOB/DBS
For spendings above $200, UOB/DBS members can opt for a 0% instalment plan. This way, you can pay for larger, costlier items within your monthly budget. For users who are looking into purchasing electronics and home appliances, this might help in your monthly budgeting. UOB cardholders can opt for payment plans over 3, 6, 12 or 24 months while DBS card owners can split payment over 6 months.
---
Advertisements
---
Qoo10 Roulette Q
Every day, members can get rewards from signing their attendance. Head over to Q-lounge, where you can find your attendance card. Every 6th days, you get Qpoints, and you can earn up to 100 Qpoints ($1) by logging in for the whole month. Get a Q-ticket too, which you can use for the Roulette right beside it. From coupons to gift cards, all these can translate into your future savings when you do make a purchase.
Qoo10 Membership Tiers
Green, Silver, Gold, VIP Members
Every month, Qoo10 members get an exclusive Cart Coupon depending on their tiers. These coupons will expire after 2 weeks upon redemption on the Q-lounge page.
To level up, one would need to (1) hit a number of purchases, (2) hit the required credit points and (2) minimum total spending within a selected time frame. Credit points are calculated based on the number of orders completed; each order is 1 credit point. Cancelling or refunding an order will deduct credit points too.
Q-Prime Paid Membership
While free membership entitles you to tiered rewards, paying for the Q-Prime club will earn you additional benefits. Besides exclusive deals during events, Q-Prime members will receive express delivery vouchers, nifty if you enjoy fast delivery. Monthly membership goes at $20, while annual membership costs $50.
---
Advertisements
---
Earning Cash as a Qoo10 Curator
That's right, not only can you shop on Qoo10, you can also earn cash through the site. Through their Share Reward Program, you can curate and create your own galleries for fellow shoppers. Each time someone purchases an item through your shared link, you can earn up to 2% of the price. On top of that, publish new posts on your Shopping Talk.
There is no fee to join the program. To facilitate the curation of your gallery, you would need to download the QSquare and Live10 (messenger) apps.
Qoo10 Mobile Apps
Qoo10
The main app for Qoo10 shoppers on the go. As the desktop website can look overwhelming, the mobile version might be a better option for users who prefer a more streamlined interface. Browses through the sales events from the drop-down list, as well as MameGo! and Q-lounge functions.
Live10
Live10 is Qoo10's shopping messenger app. With Live10, you can connect with other buyers, sellers, and curators worldwide. You can also call someone using the Callpoints, which is redeemable and purchasable through different events. Though it is not a commonly used feature, it is useful for buyers who would like to enquire with overseas sellers.
---
Advertisements
---
Downloading the Live10 app also allows you to play MameGO! and earn Live10's members-only coupons.
QSquare
This app is mainly for curators and members selling at the free market and is a Q0010 community to share and exchange information.
Other useful features
Save $3 with $100 Gift Card
Qoo10 offers gift cards as well. Currently, you can purchase their $100 gift card at 3% off.
Shipping & Self-pick-ups
Some shops offer co-shipping across their listed items, while some offer pick-ups at their brick and mortar stores. Check if the sellers have physical stores in Singapore and save on some shipping costs.
---
Advertisements
---
Shopping on Qoo10 requires a bit of getting used to and a little bit of maths. Click around and double-check your cart to see if you qualify for any additional discounts. While it might sound cumbersome, these steps only take up a few more minutes of your time and can accumulate into large savings over time.
Shop wisely, and Qoo10 might just be your new to-go online shopping haven! Shop through ShopBack to earn 1% Cashback on every order.  ShopBack New Customers can also 10% Bonus Cashback (capped at $10) from 25th Sep to 8 Oct.
Always bored during your commute to and fro work or school? Here's the best solution: download our app for new articles, Facebook videos and YouTube videos that are updated daily…and most importantly, exclusive contents that are only available in our app! It's your perfect companion for your daily commute!
---
Advertisements
---
This Singapore love story set in the 90s shows you why you should never wait for tomorrow. Watch it without crying: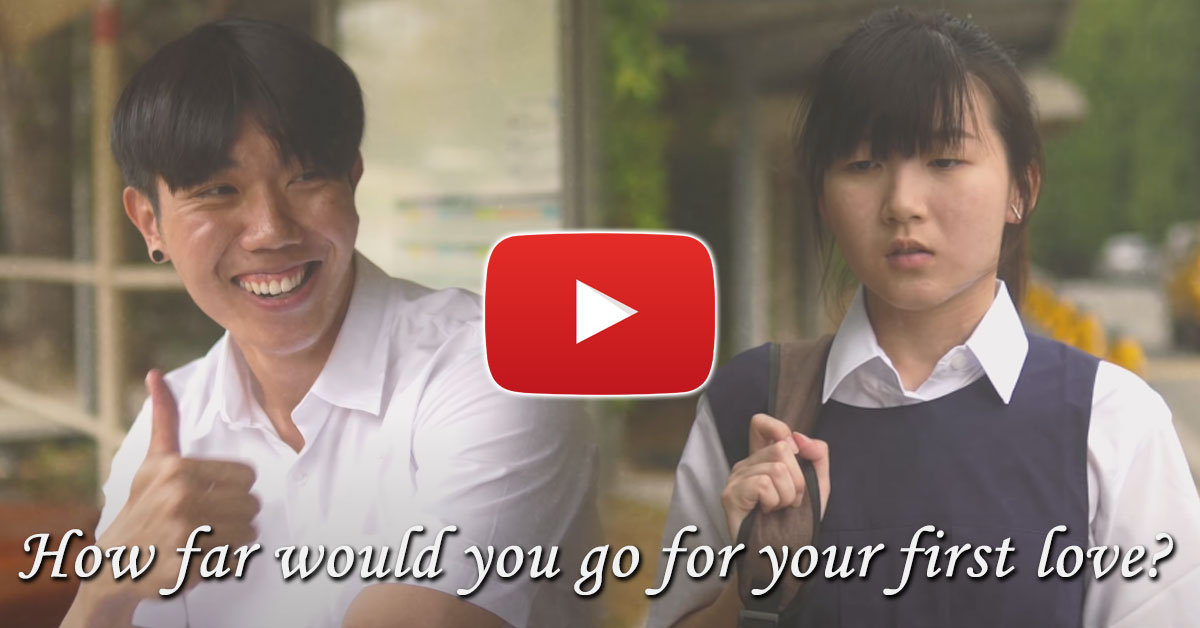 ---
Advertisements
---
Enjoyed this article because it's both informative and entertaining? If so, you should download the Goody Feed app so that you won't miss out on any articles, as there are app-exclusive contents as well! Also, join our Telegram channel if you use Telegram often!
Latest & Popular Articles You Must Not Miss:
---
Advertisements
---
---
Advertisements
---
Our Most Popular Videos You Must Not Miss:
---
Advertisements
---
This Singapore love story set in the 90s shows you why you should never wait for tomorrow. Watch it without crying: