As you grew up, you were taught Mathematics, English, Chinese, Physics and many other theoretical subjects. You were informed that they would be practical for your future.
Yeah, even A Maths.
When you turned 22, you got rejected by your eye candy, only to realise that there was something they didn't teach you.
Something practical, useful and arguably more important than how waterfalls are formed.
How to handle love and relationships.
But times have changed. Love has officially been recognized as a major aspect of life.
Proof? These universities in South Korea are offering courses on dating, success, love and marriage.
Inha University, located in Incheon, offers a very distinct course on success, love and marriage. This institute, which ranks 18th best in the country, is reputable for research and education in engineering and physical sciences.
Bonus?
Celebrities are often invited to give lectures on love and relationships.
And yes, your Korean celebrity oppas are included. Probably.
Besides Inha, Dongguk University also proffers a course in marriage and family, whereby students "have to date each other for a month."
(Article continues below) Most Touching Singapore Video: Jenny is brought up by a single parent, and when she steps into adulthood, she starts to forget that her mother used to be her everything. Watch it here:
(Since you're here, subscribe to our YouTube Channel for more informative videos lah)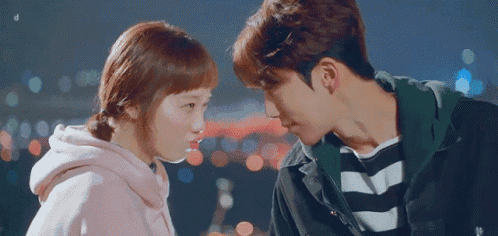 And did I mention that assignments include going on dates with at least three partners right through the entire semester?
And you don't even need to worry about the university being some shady cover for some illegal shit: Dongguk University ranks 35th best in the entire South Korea, and is frequently occupied with students from various countries.
So on top of Korean oppas, you will see British oppas, American oppas, Swedish oppas and probably even elusive Spanish oppas who sing "Despacito" while playing the Ukelele.
And just check out these excited comments!
In the scenario that your parents don't approve your 'unconventional' decision… just do this.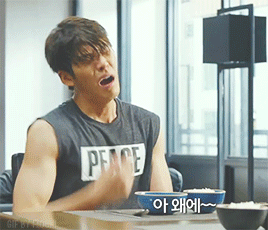 It'll work.
Probably.
So good luck to all my #foreveralone pals…
And see you guys in Korea 🙂
Since you're here, why not watch a video about an NTU student who went all out to impress his crush, only to end up in…tragedy? Here, watch it and do remember to share it (and also subscribe to Goody Feed YouTube channel)!
This article was first published on goodyfeed.com
Read Also
Do you love writing? Do you want a platform to showcase your works? Goody Feed is looking for part-time writers to join the team! Click here to find out more!
Featured image: Shutterstock / Elwynn