In Singapore today, there are three things that will forever remain unchanged despite COVID-19:
Our love for good food, our love for good deals, and our love for a good queue.
While we probably won't be seeing the third item anytime soon unless another humongous Toto draw happens again or Apple decides to launch the iPhone21, the first two items are, thankfully, always here.
From cheap staycations for the ladies to delectable restaurant deals and more, here are the 10 best deals happening this week.
$20 For 6-Month Unlimited Weekday Visits At Gardens By The Bay
Heard about Gardens By The Bay's Hello Kitty and Sakura display and planning to visit there sometime soon?
Well, here's something to sweeten the deal for you. Literally.
By becoming the gardens' friend, you can enjoy unlimited visits to the attractions' conservatories and OCBC Skyway.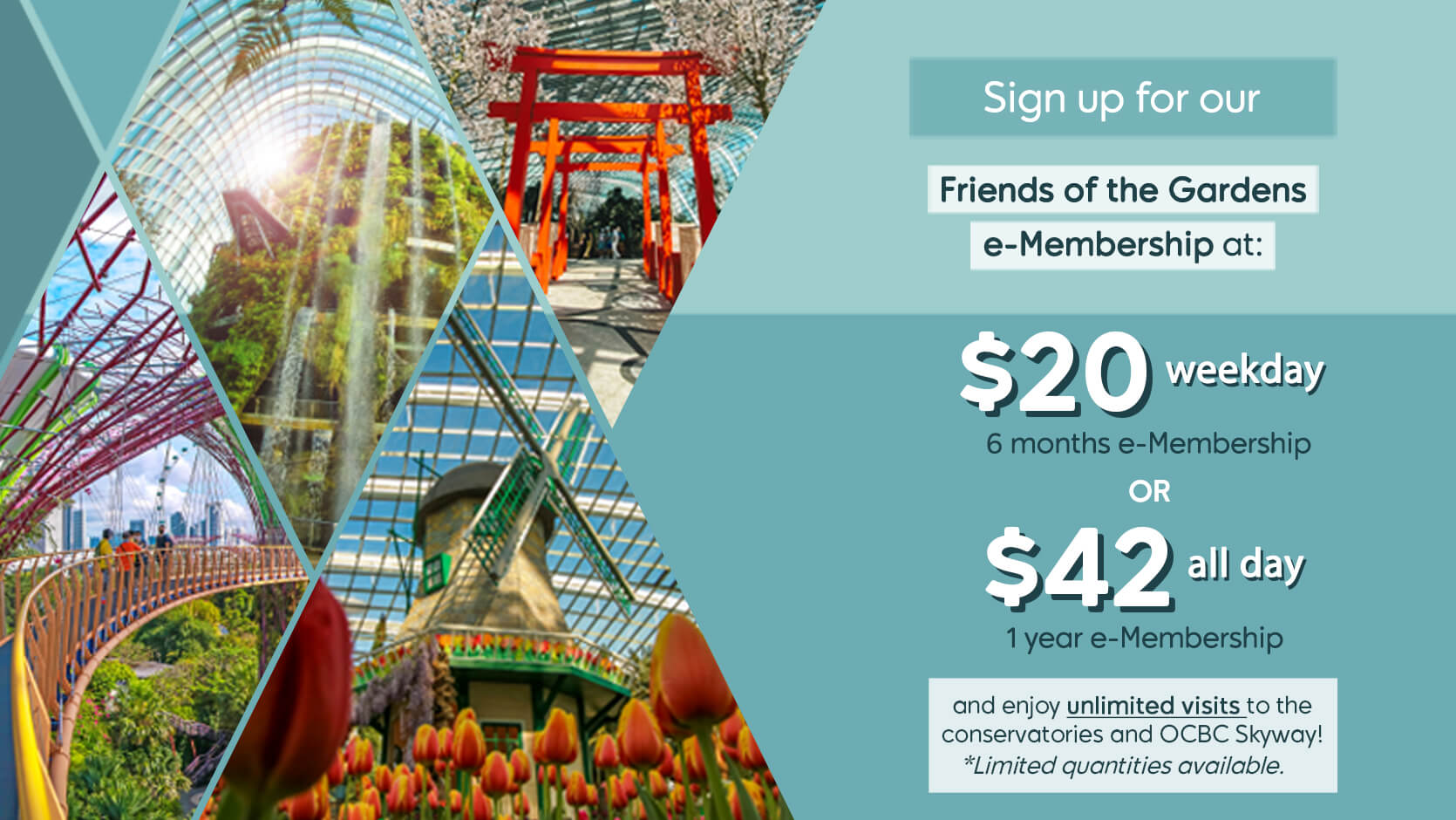 There are two options available:
Weekday 6-months e-Membership for S$20
All-day 1 year e-Membership for S$42
As you can probably tell from the name of the packages themselves, the first is valid for weekday visits only while the second is valid every day, all-year-round.
The promotion is valid until 15 Mar 2021 and there are limited quantities available, so make sure to be fast, eh?
This promotion is only available for new sign-ups.
S$140++ Per Night At Hotel G For Ladies
Ladies out there, are you craving some girl-only time with your BFFs? Because if you are, I've got just the thing for you.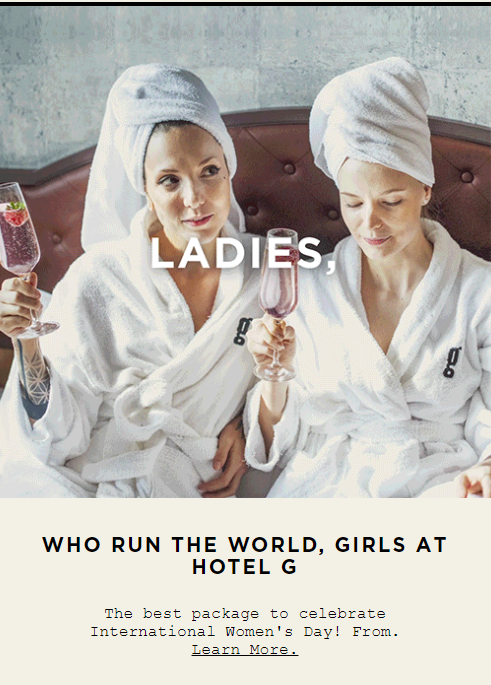 In honour of International Women's Day on 8 Mar, Hotel G is offering their rooms to ladies at the heavily-discounted price of S$140++ per night.
---
Advertisements
---
To enjoy the offer, you'll have to make your booking between 1 Mar and 8 Mar 2021.
Here's what you'll get for the price:
Twin single beds
Free Wi-fi
A working desk
Tea and coffee
Free breakfast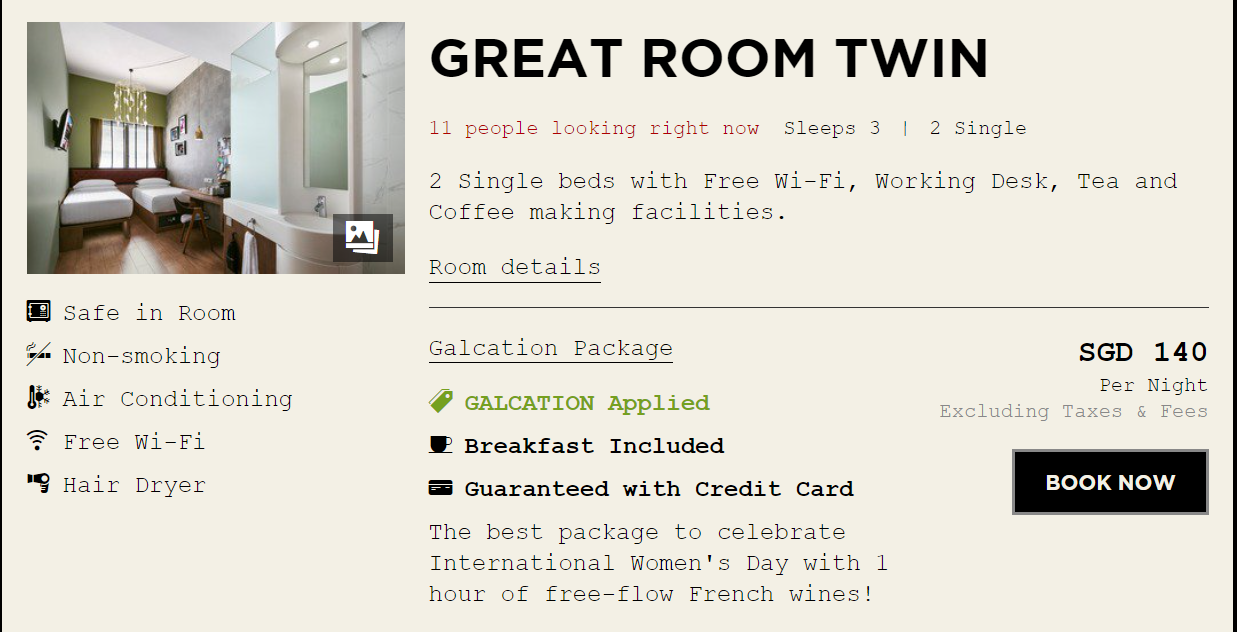 And, while it wasn't stated on their website, a press release we got says there are free-flow French wine available too. Ooh la la.
Don't say we bojio, eh?
You can click here to book your stay today.
Good news for the men: this is not the only staycation package available on offer, and you can check out more packages here.
$1 Famous Amos Cookies For SAFRA Members
If you're too lazy to attempt the Famous Amos cookie recipe as cracked wide open by this Malaysian lady, how about getting a bag of it yourself… for cheap?
From now until 30 Apr 2021, SAFRA members can enjoy a 100g bag of Famous Amos cookies at just S$1.
---
Advertisements
---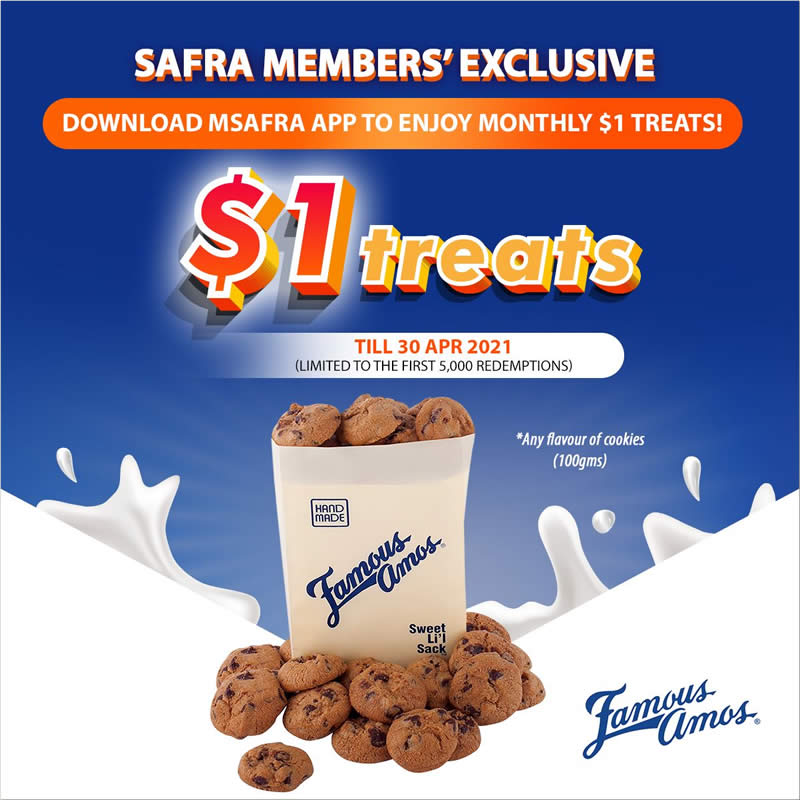 To redeem, you'll have to download the mSAFRA app, go to the <e-Voucher> tab and redeem at the participating outlet.
Better be fast, okay, because this deal is only valid to the first 5,000 redemptions.
Click here to find your nearest Famous Amos outlet.
20% OFF Supper With Beauty In The Pot
Here's a craze that never really died down: eat collagen to get beautiful, bouncy skin.
---
Advertisements
---
Although whether it's because it's really nourishing for your skin, or it's just that delicious, we'll never know.
One thing for sure, though, if you're a hotpot lover and a night owl, this deal is perfect for you.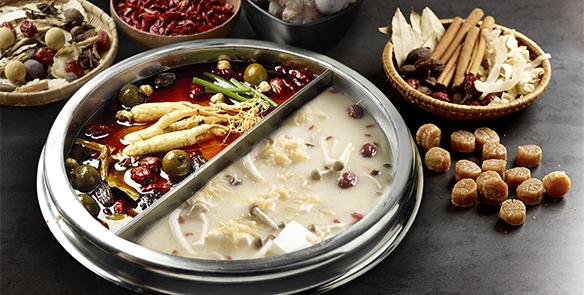 If you make your first order at Beauty In The Pot after 10.30pm, you'll enjoy 20% off on all of your ingredients for the meal.
The promo is valid for dine-in only and the savings will not apply to GST and service charge.
---
Advertisements
---
Don't worry about rushing because the Beauty in the Pot outlets closes at 3am.
You can click here for more information.
Buy-1-Free-1 Scoop At Baskin Robins
With the recent warm weather in February, there's never a better time than now to enjoy some icy, cold treats from Baskin Robins.
If you're hoping for an additional reason to splurge on ice cream, don't worry.
Baskin Robbins is looking to give you just that.
---
Advertisements
---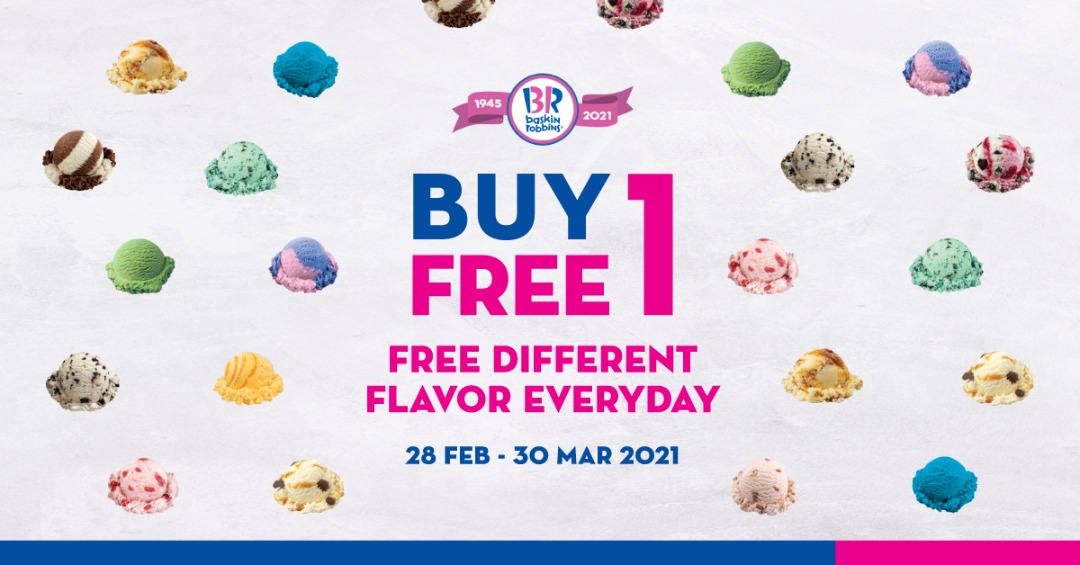 From now until 30 Mar 2021, you can enjoy a free Single Junior flavour of the day when you purchase a Single Regular scoop.
To pay homage to their history of creating fun, delicious ice cream flavours, the flavour of the day changes daily.
To get a sneak peek at their flavour of the day, you can check out their website here.
Today (2 Mar) is for chocolate enthusiasts while tomorrow (3 Mar) is for mango lovers.
---
Advertisements
---
Click here to find your nearest Baskin Robbins outlet now.
1-For-1 Ribeye Steak At Morganfield's Singapore
When it comes to ribeye steaks, Morganfield's Singapore is one place you have to check out.
Well, if you've not tasted their mouth-watering steaks first-hand, now's your chance to do so for cheap.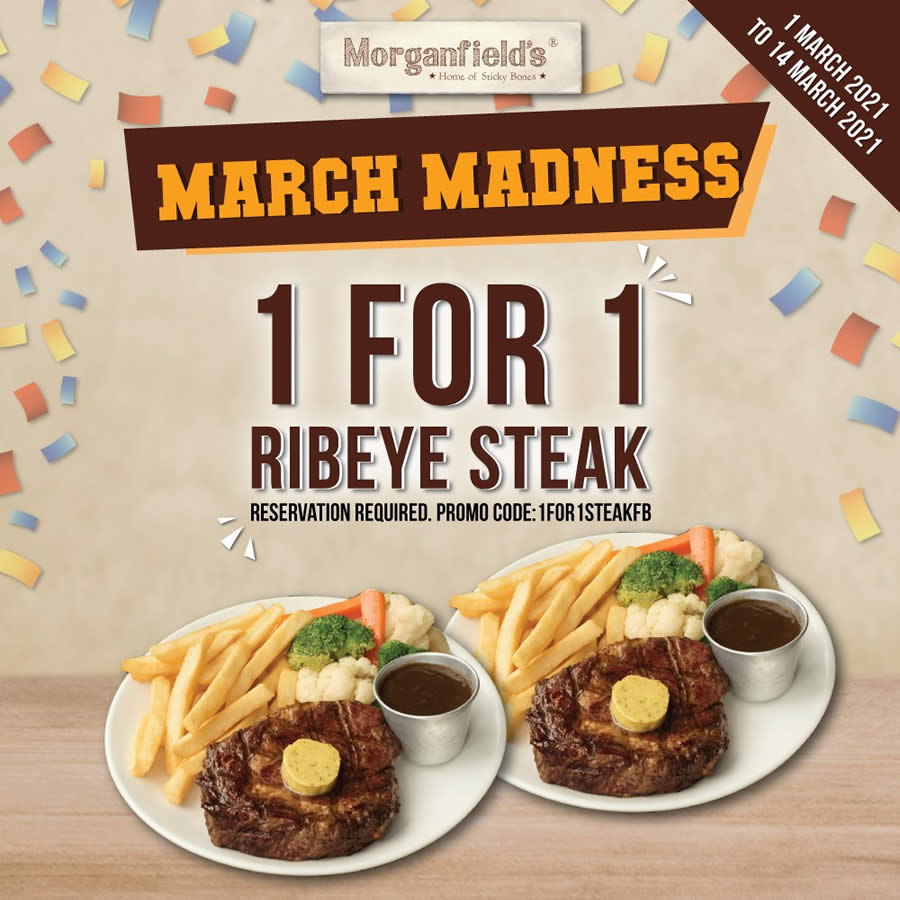 From now until 14 Mar 2021, you can enjoy a 1-for-1 deal for their Ribeye Steaks when you make a reservation with the promo code <1FOR1STEAKFB> in the special request section.
---
Advertisements
---
Needless to say, better make your plans fast because, according to their update on 1 Mar 2021, seats are filling up fast.
Click here to make your booking today!
1-For-1 Ice Cream At Mövenpick Ice Cream
More ice cream deals for you.
To redeem the deal, all you have to do is to like and follow Marché Mövenpick's Facebook page and show them this post:
---
Advertisements
---
There are different flavours specified for different periods, so make sure to check the list below before making your way down to nab your favourite flavour.
1 – 7 Mar: Caramelita
8 – 14 Mar: Pistachio
15 – 21 Mar: Tiramisu
22 – 31 Mar: Vanilla Brownie
1 – 30 Apr: Strawberry
The deal is valid all day, every day, and there is no minimum spending required.
For more information, click here.
Location: Marché Marketplace outlets (Suntec, Somerset, VivoCity)
---
Advertisements
---
Promotion Period: Until 30 April 2021
Big Bad Wolf Book Online Sale 2021
This is for fellow book lovers out there.
No matter whether it's a birthday treat, a good job reward or just your love for speaking out, I've got something perfect for you if you're in the mood for more books.
Big Bad Wolf Books is having a sale and the best part? It's completely online so you can indulge in your love while staying safe.
There are over 60,000 titles up for grabs with discounts for up to 95 per cent off the original price.
---
Advertisements
---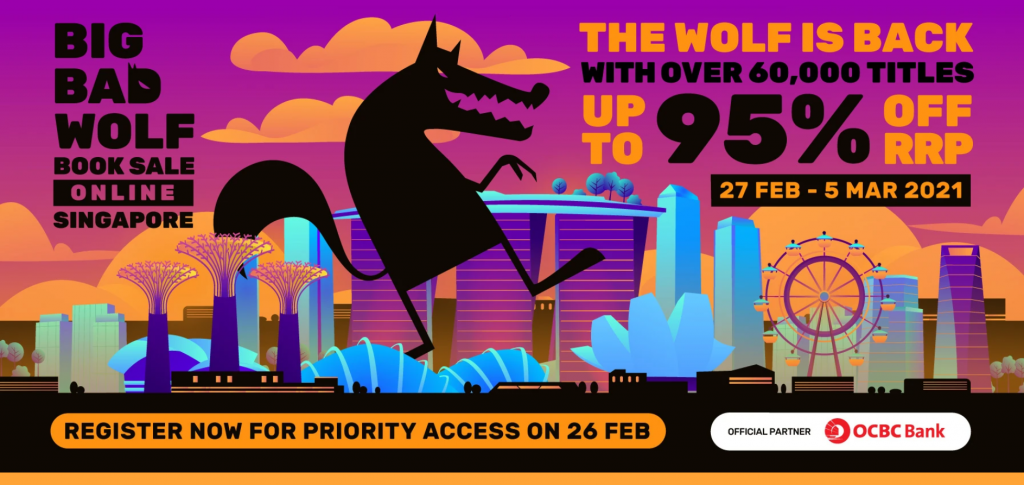 The online sale will end on 5 Mar 2021 so you have three more days to go wild.
You're welcome!
You can click here to access the sale.
$10 For Two Breakfast Sets From The Coffee Bean & Tea Leaf
I know, I know, it's time to go back to work.
---
Advertisements
---
For those who need a pick-me-up to get used to working again after the long CNY break, we've got just the thing for you.
And by we, I meant The Coffee Bean & Tea Leaf.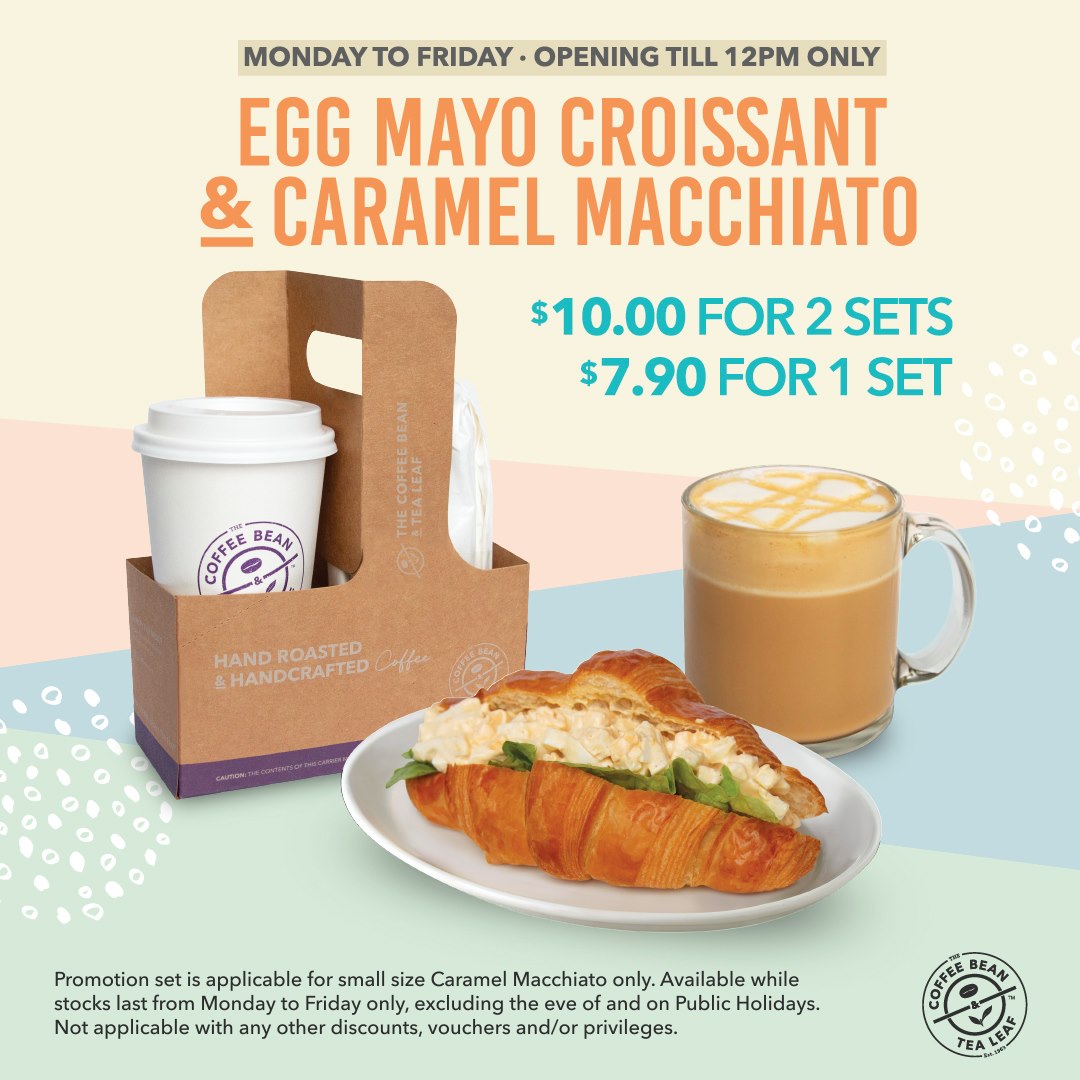 On Mondays to Fridays, you are able to enjoy a delicious Egg Mayo Croissant and Caramel Macchiato for just S$7.90.
Have a friend you don't mind getting food for? You can get two sets for just S$10.
The offer is valid on Mondays to Fridays only from opening until 12pm, excluding eve of/and Public Holidays.
Click here to find your nearest outlet now.
Free S$5 NTUC Voucher For Singtel Users
Are you a Singtel postpaid customer? Because if you are, I've got great news for you: you can get a free S$5 NTUC Voucher for doing what you've always been doing: walking.
To redeem the voucher, simply activate StepUp on your My Singtel app and synchronise 2,500 steps.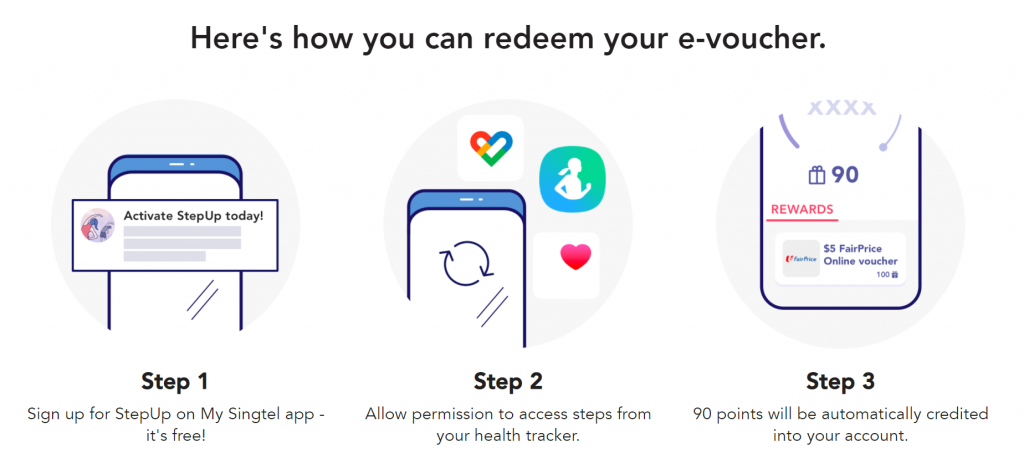 Just take note that it's for new users only, and by that, I mean people who haven't activated StepUp before.
The promotion is valid until 28 Feb 2021 and redemption is limited to one per customer.
The voucher is valid until 1 Feb 2022 and is only valid for use on Fairprice online or the Fairprice Mobile App upon login for home delivery only.
For more T&Cs, you can read here.
If you find the free voucher underwhelming, don't give up on StepUp by Singtel because they have other competitions ongoing.
Competitions that might just give you a Galaxy Z Fold2 5G or an Apple Watch, iPad Air and Pencil 2, for free.
Feature Image: Morganfield's Singapore / The Coffee Bean & Tea Leaf / Big Bad Wolf / Hotel G
Feature Image: Morganfield's Singapore / The Coffee Bean & Tea Leaf / Big Bad Wolf / Hotel G
Like writing? Goody Feed is looking for writers! Click here for more info!