---
Advertisements

---
Last Updated on 2022-09-23 , 4:26 pm
Taiwan is known as the land of food to Singaporeans, even Taiwan noodles.
Because some of us in the office are noodophiles, we decide that this article is a must-have when you're going to Taiwan.
You don't just want to enjoy Taiwan food when you're there. You want to bring Taiwan instant noodles back with you to Singapore too.
TOP 10 TAIWANESE INSTANT NOODLES YOU SHOULD TRY WHEN YOU ARE IN THE LAND OF BEEF CUBES
Yes, you read it right.
Not Japan or Singapore but Taiwan.
But just a disclaimer: instant noodles aren't healthy (lest you still didn't know that). We did a video about this and it might just shock you (the sodium content is craaaazy):
Still here? Okay, then we'll start the list with…
1. HUA TIAO CHICKEN NOODLES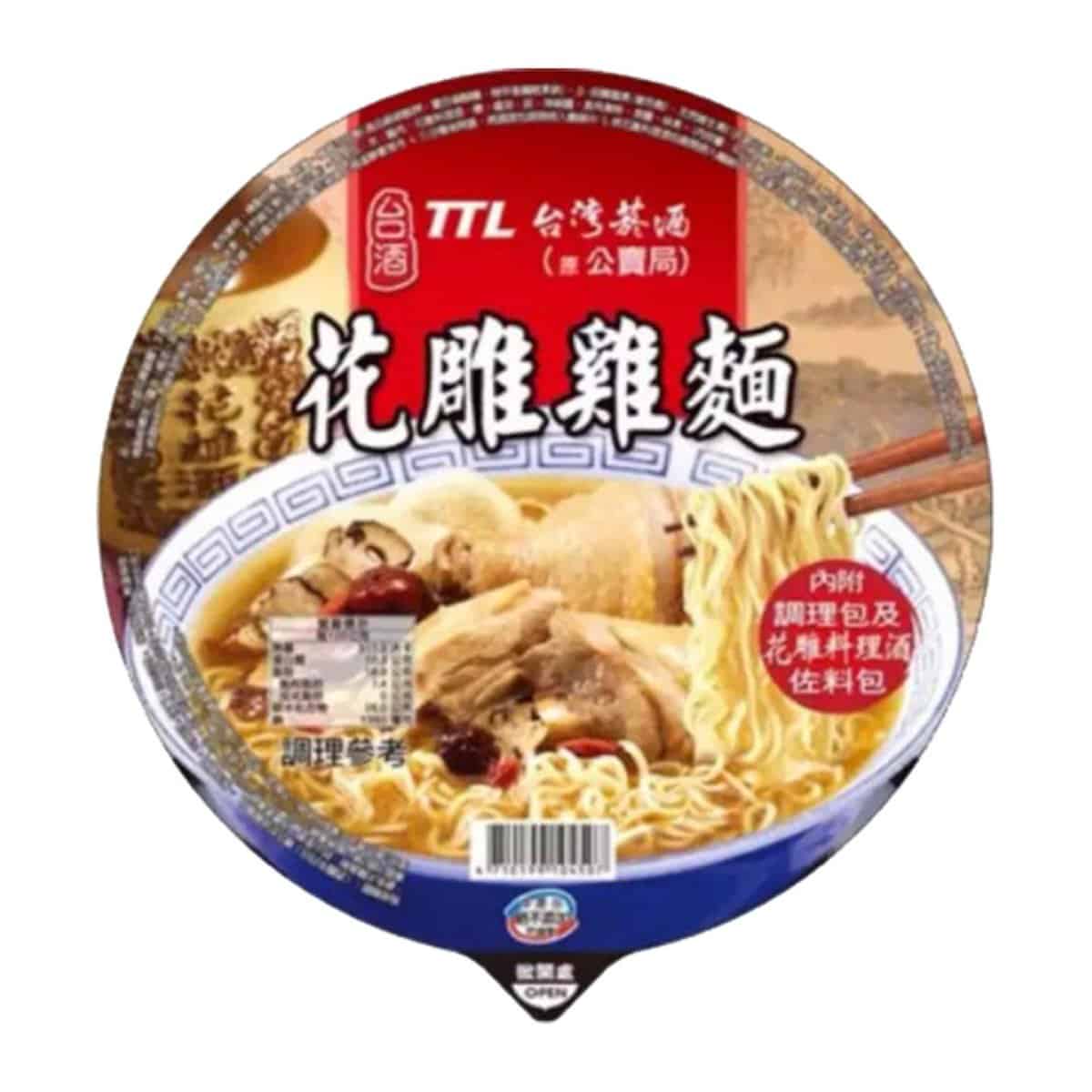 I tend to have low expectations for noodles with interesting flavours but this took me by surprise.
Hua Tiao is the Chinese rice wine and no, you won't be drunk from this. Don't try either.
Not only do they have real chunks of meats in the noodles, but this bowl of Taiwan noodles is flowing with the Hua Tiao alcohol taste.
---
Advertisements

---
Talk about a cheap meal filled with proteins. It still amazes me how they can keep chunks of chicken meat in it.
HIGHLY RECOMMENDED.
2. Wei Lih Mien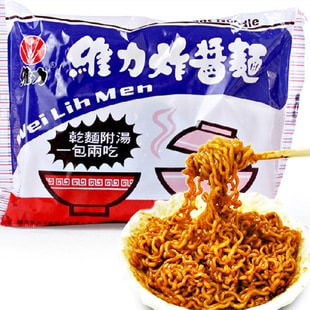 This comes highly recommended by people living in Taiwan. Don't be fooled by the "kids-looking like" packaging, this is a must-try when you are in Taiwan.
This bowl of Taiwanese instant noodles actually has two bowls. One inner bowl for cooking and the other bowl for mixing.
This could very well be your substitute for the Korean spicy noodles but in zha jiang mien style!
By the way, this is the best selling instant noodles of Taiwan's RT-Mart in 2016.
3. Zheng Guo Cheng Noodles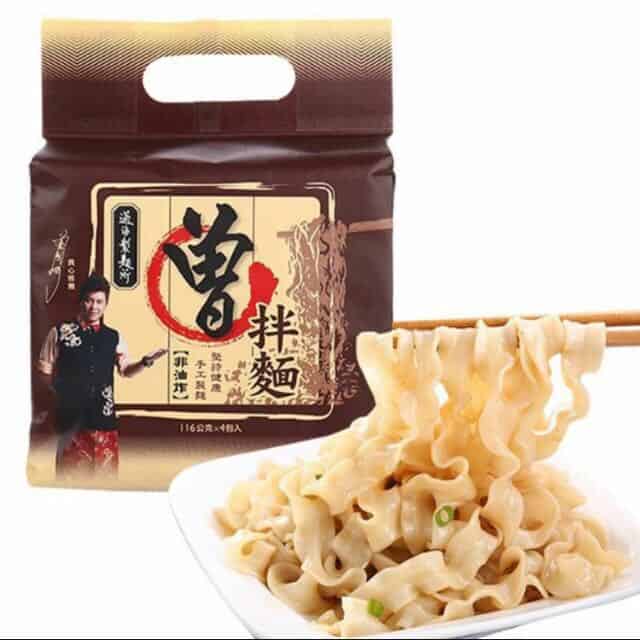 Named after Taiwan celebrity Zheng Guo Cheng, this Taiwan noodles is believed to be a recipe from a Sichuan master!
Pretty worth it, I would say, because you can hardly get real chefs to work on instant noodles.
And what stood out for me was how the noodles looked and looked really different from the typical maggie mee we have in Singapore.
Furthermore, this is perfect for a dry noodle version!
---
Advertisements

---
4. UNI PRESIDENT Man Han Da Can Chilli Beef Flavour Instant Noodles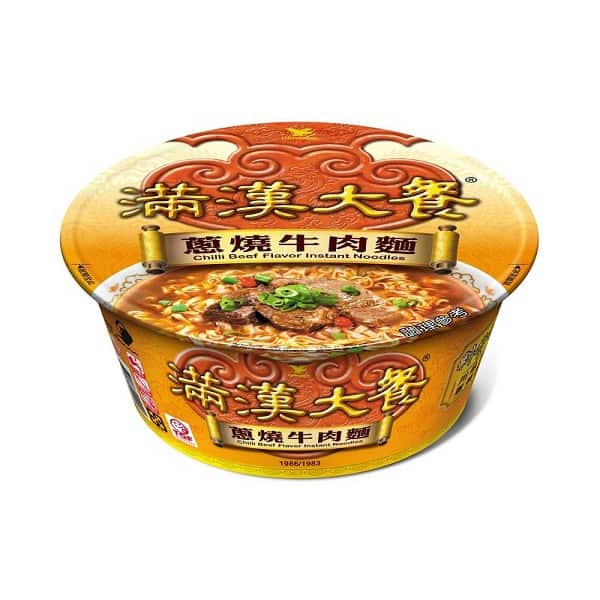 Ok, I had high expectations for this because UNI PRESIDENT, literally produces and offers products that you eat every day for breakfast, so I was expecting a lot of quality.
And boy, I was glad that this did not fail.
With actual beef slices (note that this beef came from a retort pouch), in a thick broth, this is great for supper.
Not only that, but this Taiwan noodle is also relatively light on the stomach because the spicy level is pretty decent.
5.KIKI NOODLES – scallion oil and soy sauce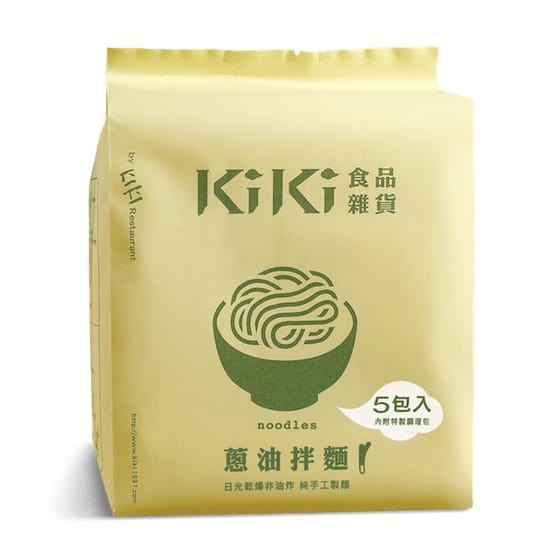 No, not the Kiki Challenge.
---
Advertisements

---
Onion lovers rejoice! This is like the pringles onion cream version but in noodles form.
LOVE IT.
This is really the perfect substitute to lie to your health conscience brains.
For the noodles, they are like our mee kia, and you can cook it shorter or longer depending on how you like. Personally, I like it when it's not too soft.
Join our Telegram channel for more entertaining and informative articles at https://t.me/goodyfeedsg or download the Goody Feed app here: https://goodyfeed.com/app/
---
Advertisements

---
6. Xiao Ban Mian Traditional Shallot and Onion Oil Noodles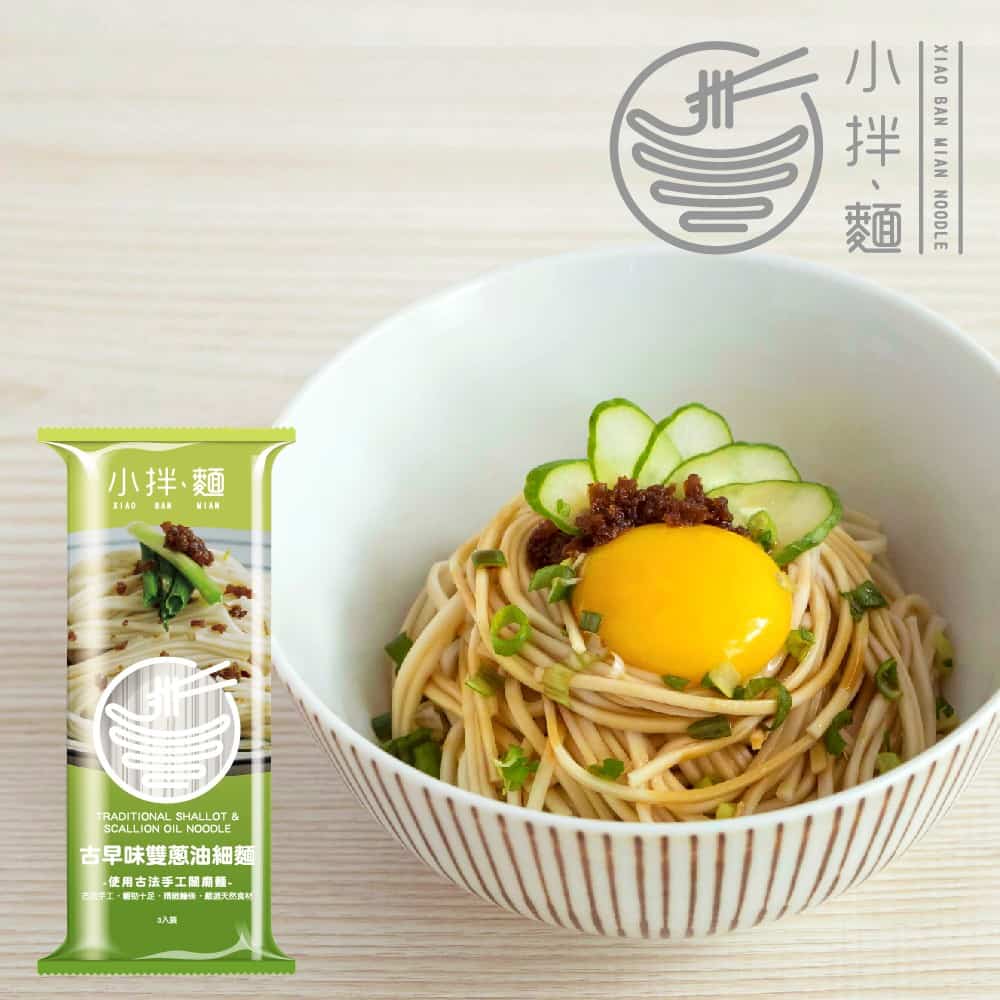 Finally, a different type of noodles.
I was quite sceptical of this because ban mian usually take a longer time to cook compared to typical maggie mee and no one messes with my ban mian.
This made it to the list because of the combination of sweet and savoury flavours of the shallots and shallot oil.
This would be perfect with some minced meat and an egg. And the ban mian could easily be better than those I had in some hawker centres.
7. Little Cook Thailand Green Curry instant Noodles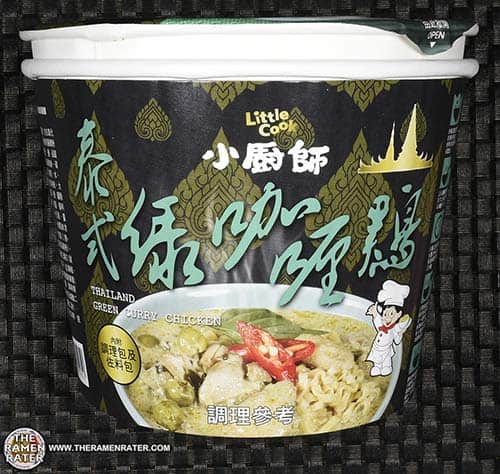 Sawadeeka.
At this point in time, most Taiwanese instant noodles flavours tend to be either onion, soy sauce, or Sichuan peppers. Time for a change.
What about some flavours from Thailand? But sold in Taiwan.
Green curry is something you wouldn't expect from a Taiwanese Supermarkets, let alone Singapore. (ok, I am writing under the assumptions of typical supermarkets). but with chunks of real chicken, this could be your ticket to the land of smiles cravings.
---
Advertisements

---
8. Mom Dry Noodles – Dan Dan Noodles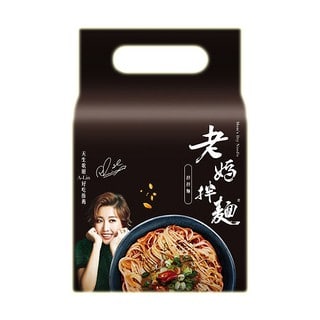 You know how egg noodles have to be cooked with the just right timing? I feel that putting dan dan noodles was a risky move because dan dan noodles have a very different vibe from our typical mee poks.
But this makes it to the list, because of the Sichuan pepper oil flavours. The flavour seemed simple but there's a twist for your taste buds. All you need to do is to follow the instructions for a decent taste.
9. Vedan Wei Wei Noodles, Chicken Flavour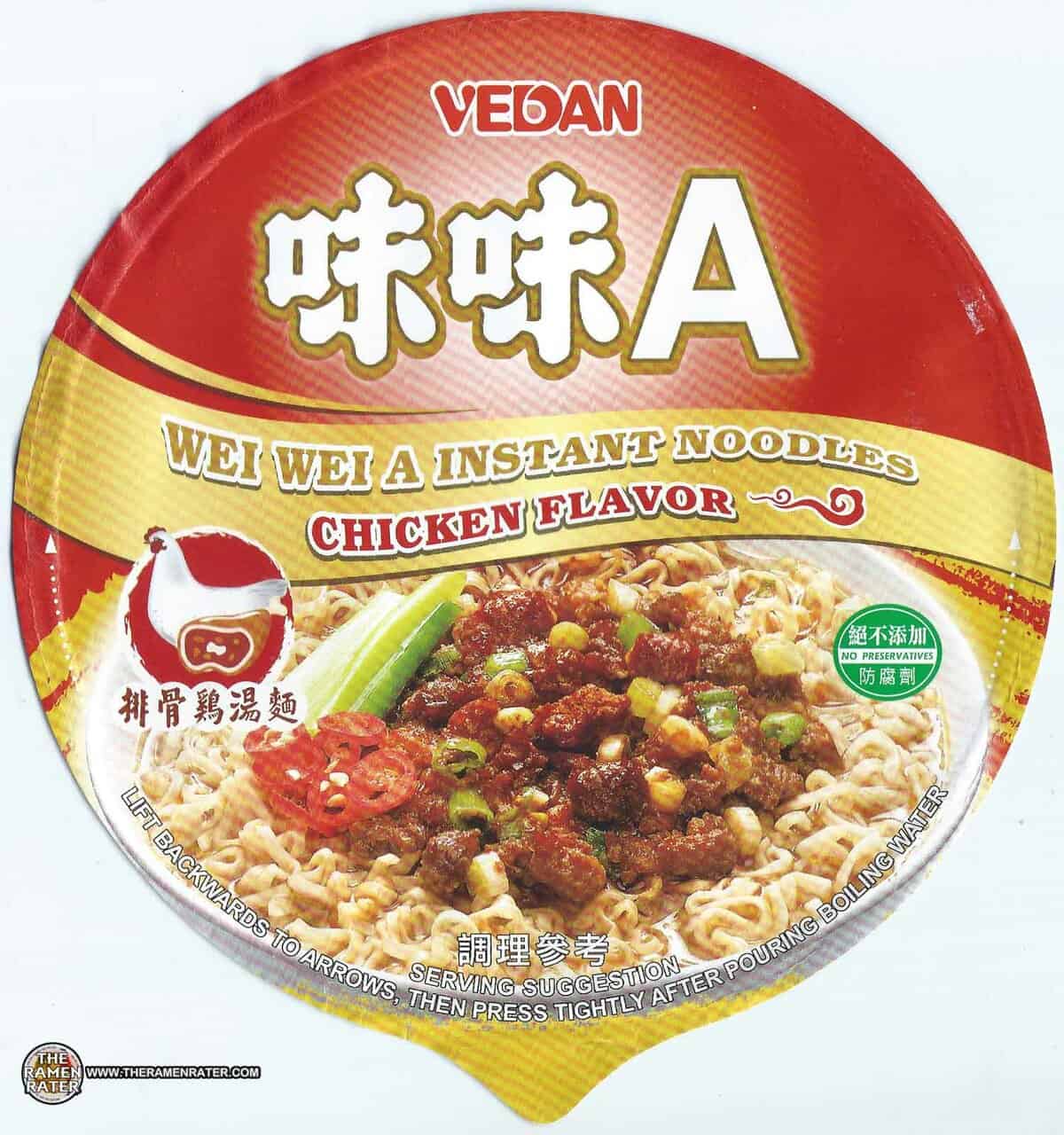 Okay, I'd admit it. Cute packaging always gets to me.
This is also a perfect alternative side dish to your lazy meals day, as the broth is bursting with chicken and light soy sauce flavours.
A downside to this is, there's all that is to it. There are no chicken chunks and the spiciness level is perfect for babies.
You may need to add more toppings to this should you choose to eat this as a meal.
10. ZYM Beef Flavoured Instant Noodles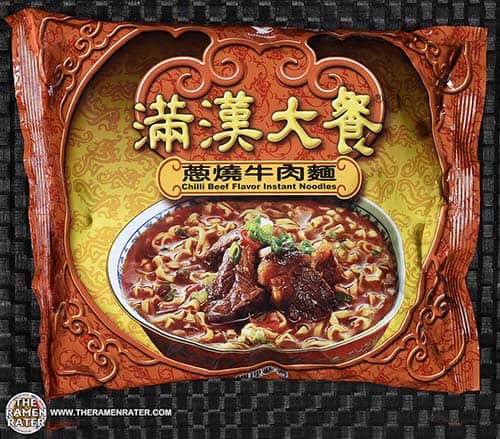 Doesn't the packaging look like a cartoon from a Chinatown theme street shows?
This made it on the list because I am in the sloth mode right now and this is my perfect go-to.
You can simply put the noodles in a cup and dispense hot water into the cup.
You don't need to take out a stove, switch on the fire and boil water. This is the ultimate instant noodles for lazy people. And the best part? The taste isn't compromised.
You would get a cup (or bowl) of beef-flavoured noodles and you are great for the night.
Well, I may have missed out on some items but let me know in the comments below. What amazed me while writing this article was that you don't have to go to Changi Airport to get these Taiwanese noodles as there are several platforms that sell them.
I love technology, but I'm waiting for the day I can lose weight at the snap of a finger.
Featured Image: The Ramen Rater

Singapore has nearly 6 million people now,and there's a big problem. It's not about overcrowding; it's something more serious:
Read Also: