By now you should have seen it all over the news. The holy grail, motherload, global repository and online treasury of all things chic, fashionable and subterranean-ly crucial to male hot-bloodedness is coming to an earth-shattering end.
Well, pardon my superlatives please, I'm still coming to terms with what I'm supposed be doing in the wee hours of the morning. Tumblr will, of course, still be usable for your run-of-the-mill fashion advice, freelance works by aspiring photographers and self-styled interior designer looks for your home.
But come 17 December 2018, let it be known that all adult content on the website will be coming to a, dare I say, premature end.
Here are 10 facts you should know about Tumblr.
It started off as a pet project
We all like to be paid for good work, right? Well, apparently not in Silicon Valley. Founder and genius David Karp was between contracts at his own software company in 2006 when he came upon a two-week gap between them.
Having had an interest in tumbelogs, aka known as shortform blogs or microblogging, he took the opportunity to establish his own tumblelogging platform as no other established platform had done so yet. Talk about David slaying Goliath.
They experienced exponential growth
I'm sure you have heard of the phrase slowly but surely, or even the anecdote of the triumphant and sure-footed tortoise in its foot race against the speedy but haughty rabbit. Because Silicon valley is well,  a valley, I suppose conventional physics does not apply there as its highs are its lows and vice-versa.
Instead of growing slow and steadfast, Tumblr experienced exponential growth and attained 75,000 users within two weeks of its launch. Man, I don't even have 750 friends on my Twitter, Instagram and Facebook combined.
Their first major advertising campaign was for Adidas
Since I'm going slow and steady, I reckon if Tumblr was Singaporean, it would have counted itself lucky to have home-grown brands like Bread Talk or KOI amongst its first customer.
But not for over-achieving David Karp.
Just two months after Tumblr announced it would be moving towards paid advertising on its site, they clinched their first-ever advertising deal with Adidas. Yes, I'm talking about the all-winning, all sweaty and Nike's rival-eternal global sporting giant. Talk about go big or go home.
The numbers game
Due to its early entry into the micro-blogging space, Tumblr had begun to garner attention from the who's who in the tech industry and keen-eyed venture capitalists. As at 2011, they had received more than USD 125 Million from multiple funders. Talk about some high-SES pocket money eh?
Sold for big bucks
By now, this should be in our secondary schools' biology curriculum. The nascent life-cycle of  tech start-up should roughly read idea – some form of hustling (either in the basement or a suitable ragtag alternative) – exponential growth ala puberty – multi-billion dollar takeover by another tech firm that went through the same life-stage. So, are we surprised that Tumblr was acquired by Yahoo in 2013 for a cool USD 1.1 billion in cash?
PG, M18 or R21
By 2014, Tumbr had reached more than 100 million blog posts a day at its peak. Even before that, a 2013 TechCrunch article revealed that roughly 22% of its article can be classified as pornography. If this was a film waiting to be rated by Media Development Authority Of Singapore (MDA), the film reel would have been destroyed at borders, never mind going through censure and censorship at the authorities.
Tumblr was pulled from Apple's App store due to certain contents
We all know that children these days don't require a visit to Toys"R"Us. That would certainly explain why the US business there is shutting down.
Nowadays, with an internet connection in hand, easily-satisfied children all around the world would be requesting for Tsum Tsum and Pokemon credits on their iPhones/Android phones come this Christmas. So imagine the horror when certain undesirable images were found on their Apple app. A removal of Tumblr's app on 16 November 2018 rightly followed in a world where kids thumbed away like old folks kneading siew mai in the olden days.
And just so you know, Apple's App Store is very strict about the apps that they put in their store. We know because our app is in the store, and a person literally review the app for an hour just for an update. And they even called our office number (from the US, I believe) just to confirm that we're a legit company. No kidding.
The ban
Sounds catchy right, the ban? It sounds like The Hangover, The Wizard of Oz, The Godfather, and everything else made into light-hearted entertainment for our viewing pleasure. Oh but for all discerning connoisseurs of specific-Tumblr usage, the ban is all too real and devastatingly true.
Just two weeks after Apple's decision to remove the Tumblr App, Tumblr announced that it would ban all adult content on its website form 17th December 2018. Pretty sure it's a coincidence, no?
The new guidelines exclude text, so romance stories are remains permitted
There is some form of leeway in the ban. If you are into Fifty Shades of Grey sort of person, you would be delighted to know that as these guidelines exclude text, classy, literary and highly realistic stories like Fifty above will still be allowed on the site post 17 December.
What's next for Tumblr
Just so you know, Jeff D'Onofrio, the current CEO of Tumbr has announced in a memo that Tumblr has "always had and always will have a zero tolerance policy for this type of content."
Just quite how they've gone from something that was never allowed on the site to banning something that was never allowed, but is there for all to see, on the site, quite befuddles me. Hey but if I wanted to tickle my mind, I would be doing Sudoku or trying to figure out all the Kopi C and Kopi Gao algorithms at S-11.
---
Advertisements
---
I guess what holds for Tumblr next is a guess in which yours is as good as mine.
This Singapore love story set in the 90s shows you why you should never wait for tomorrow. Watch it without crying: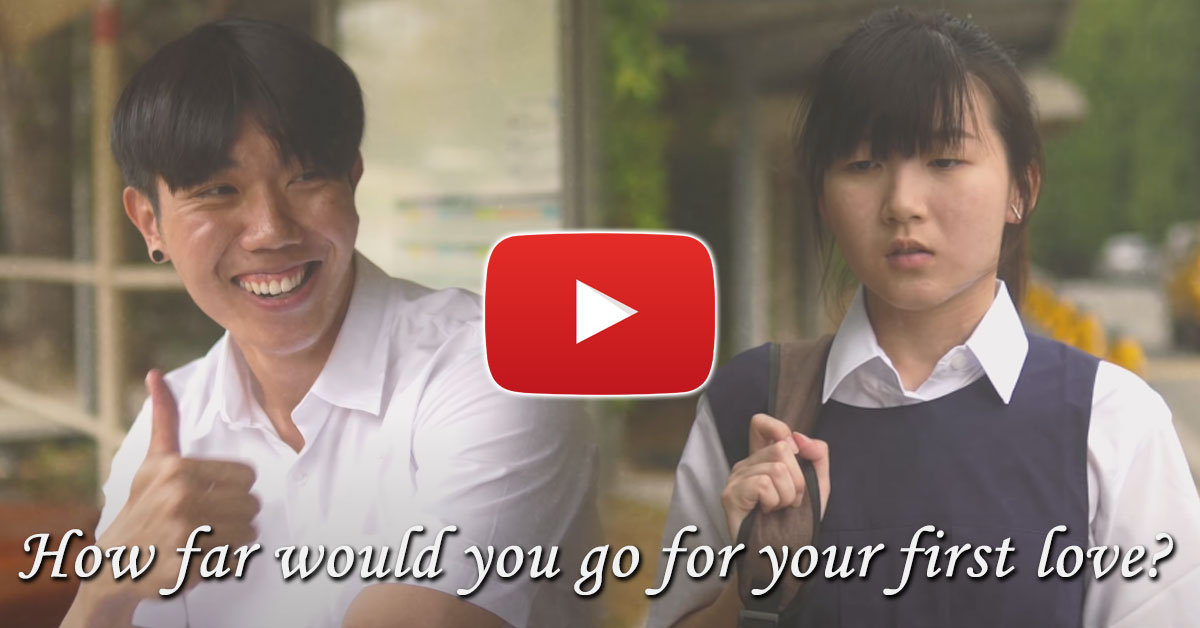 ---
Advertisements
---
Enjoyed this article because it's both informative and entertaining? If so, you should download the Goody Feed app so that you won't miss out on any articles, as there are app-exclusive contents as well! Also, join our Telegram channel if you use Telegram often!
Latest & Popular Articles You Must Not Miss:
---
Advertisements
---
---
Advertisements
---
Our Most Popular Videos You Must Not Miss:
---
Advertisements
---
This Singapore love story set in the 90s shows you why you should never wait for tomorrow. Watch it without crying: