This is a guest post submitted by JWong. 
Upskill, future-proof, be a better person today than you were yesterday. This is all fine and good, but how?
That's the problem. It's not that you don't want to improve. Who doesn't?
Who will say, oh, I can get become better and get promoted? No, thanks.
It's just that you don't know how. Which is why paying attention to workshops are important. From coding to data science, and everything else in between, there are plenty to choose from in Singapore.
Plus, they can be quite interesting.
Nobody likes boring lectures and draggy workshops. Especially those you don't learn anything useful at the end of the day.
But the Digital Savvy Executives workshop conducted by NTUC U Future Leaders Exchange (UFLX) wasn't anything like that.
Let's check out the 10 things I've picked up from the 2-hour session.
1. There are more keen learners than you know
You'd imagine that most people would want to head home after a long day at work on a weekday evening. But nope, the turnout at the workshop last Tuesday was surprisingly good!
In other words, don't get too comfortable because there are plenty of people just waiting to "steal your lunches", as PM Lee once said.
2. A quiz that wasn't just a quiz
The workshop started with a highly interactive quiz that asked attendees about digital tools and related stuff.
But I'd quickly realized, hey, that wasn't just any quiz! It's actually a smart way to let us find out where we stand vis-a-vis the rest of the world. (By the way, they use Kahoot, neat game for workshops and even teambuilding games!)
Through 20 cleverly crafted questions, we'd actually realize that there are a lot of (free and very useful!) software applications out there.
3. We don't need to know how to code to build our own app
It's true! At least that is what I've learnt through the workshop.
There are at least five app development platforms out we can use to whip up our own app without coding skills. YES. WITHOUT CODING SKILLS.
And it's apparently not that difficult to do it. Google for it, watch a couple of YouTube videos on how to do it and apply these new skills whenever we can. Who knows, we might just impress our boss?
4. Upgrade your IG Content
Instagram (IG) and IG stories are HUGE. And we all know that someone who's incredibly obsessed with uploading stories.
But did you know there are many software and apps out there to up your IG game?
The trainer recommended one at the workshop. Adobe Spark, a free online and mobile graphic design tool. It is easy to use and has templates that can be used to create beautiful images, videos, and web pages.
---
Advertisements
---
Check out the video below and try it out yourself!
5. Mozilla Firefox > Chrome
So there are more reasons why we should give Firefox a fresh chance than not to.
Not only is it just as fast (if not faster than Chrome), it also integrates tools to boost privacy online while making it easier to share and save everything you find on the web. So, perhaps it's time to switch to Mozilla Firefox?
6. Cloud computing is the new future
Cloud computing isn't new at all. I'm sure we all use it in some parts of our work and life. Like it or not, the use of cloud computing services and applications will continue to grow and it's becoming an integral part of our lives.
---
Advertisements
---
It will also be an important skill-set that will be super hot in demand amongst the employers. Looks like the labour movement reeeeally wants to provide an integrated suite of services for us working people. NTUC's Learning Hub has teamed up with Amazon Web Services to offer Cloud Computing courses!
So I'd say, stay ahead of the pack and you'll win the rest.
7. Microlearning is more useful than you think
You know how a 10-to-20-minute power nap can boost our memory, cognitive skills, creativity, and energy level?
So 2-hour workshops like this UFLX one can be something like a power nap. The content is delivered to us in bite-size form. Short and yet meaningful, just enough to achieve the outcome desired, and that is to arouse interest around the learning topics.
---
Advertisements
---
8. Always look beyond what you can see
The trainer was sharing about how we often just get so used to the software and applications that our company's use, and we get stuck in a rut and forget to explore the many, often new and better, offerings outside.
Ahem, this is dangerous behaviour hor-hor, because if you only stick to the same old same old, then you're not keeping up with the new opportunities that can, in fact, be more productive and even cheaper.
9. NTUC serves all working people in Singapore, including PMEs
It's a misperception that the labour movement serves only unions, or that it represents only rank-and-file workers. NTUC, in fact, has programmes for everyone, including PMEs and freelancers. The UFLX is one programme that runs many different events that can be suitable for PMEs.
The UFLX Digitally Savvy Executives workshop last Tuesday saw a varied mix of people from a wide-ranging age group and of very different professions and industries. There were young and the not-so-young, and there were engineers, marketers, office administrators, entrepreneurs, etc.
Here's a cute sketch!
10. Expect the unexpected
Because you don't know who you'll meet! Or what you'll learn!
I ran into an ex-colleague and an acquaintance whom I've not met in years! And for the single souls out there, you might just meet your soulmate through attending UFLX workshops too? Hurhur.
---
Advertisements
---
Keep your options open and check out the offerings from NTUC here.
Always bored during your commute to and fro work or school? Here's the best solution: download our app for new articles, Facebook videos and YouTube videos that are updated daily…and most importantly, exclusive contents that are only available in our app! It's your perfect companion for your daily commute!
This Singapore love story set in the 90s shows you why you should never wait for tomorrow. Watch it without crying: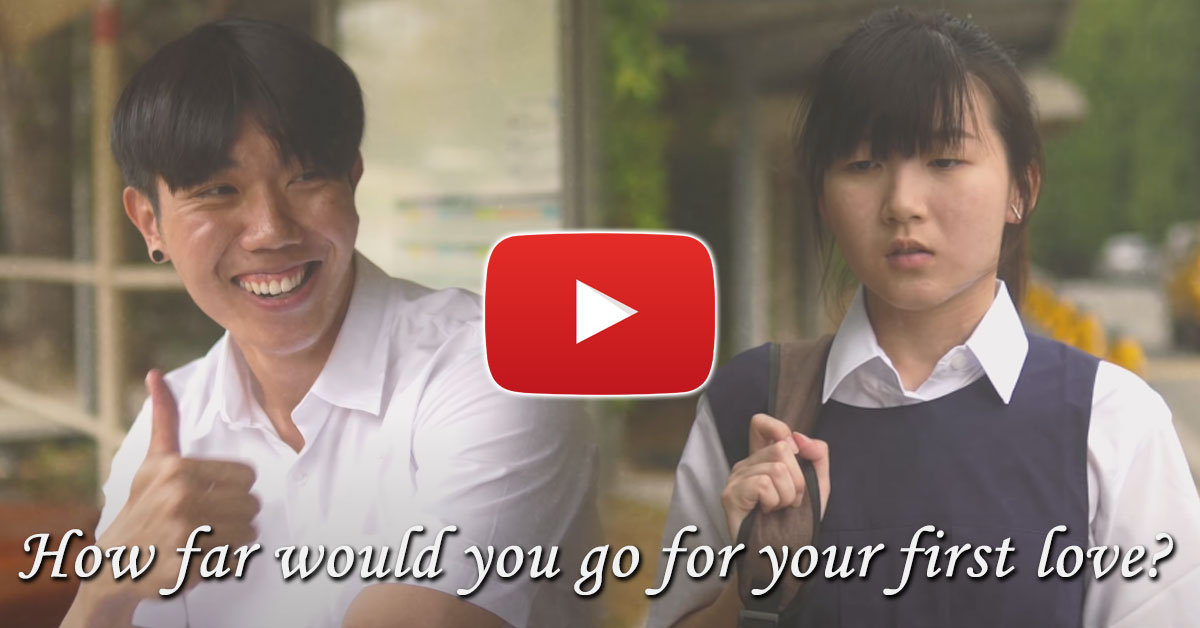 ---
Advertisements
---
Enjoyed this article because it's both informative and entertaining? If so, you should download the Goody Feed app so that you won't miss out on any articles, as there are app-exclusive contents as well! Also, join our Telegram channel if you use Telegram often!
Latest & Popular Articles You Must Not Miss:
---
Advertisements
---
---
Advertisements
---
Our Most Popular Videos You Must Not Miss:
---
Advertisements
---
This Singapore love story set in the 90s shows you why you should never wait for tomorrow. Watch it without crying: