On Wednesday (16 Sept), Singapore Tourism Board (STB) announced an economic scheme whereby all Singaporeans will receive S$100 to go lepak.
So far, we know that the travel credits come in the form of vouchers. But what else is there to know?
Here are ten more facts for your convenience and better understanding. Read on!
1. Eligible for Citizens 18 Years and Older
All Singaporeans 18 years and older are eligible for the vouchers; permanent residents (PR) excluded.
To those who happen to be 18 this year: yay adulthood! Anticipate bills and responsibilities like never before! Your twenties will fly by in the blink of an eye! But on the plus side, you get the vouchers, what a deal right?
(Author breaks down in quarter-life crisis)
2. Distributed Via SingPass
Gahmen will be distributing the vouchers via SingPass.
Hailed a "distinct identifier", the platform will "present significant hurdles" to fraudulent activities.
This clears things up for some confused netizens: the S$100 credits are given to every citizen instead of per household.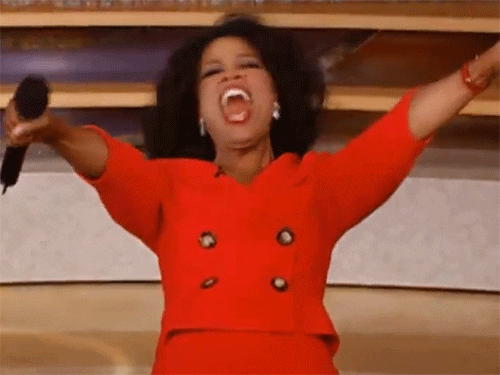 The vouchers are provided in denominations of S$10. So, you get a total of 10 vouchers with more flexibility, rather than a lump sum you're forced to spend in one go. But no one's stopping you to spend all $100 in one staycation.
3. Vouchers Are Non-Transferable
The most hardcore of couch potatoes can testify to this: no amount of free money is worth violating Newton's First Law of Motion for.
Well, maybe if we get a couple more zeroes behind the current figure, then that's a different story.
Unfortunately, the vouchers are non-transferable, even if you have no intention to use them.
SingPass ensures no unauthorized transfers of the vouchers to other people. And it goes without saying that they're not to be resold, so forget about finding worthy deals from Carousell, like a $10 voucher that's selling for $12.
Wait, what?
---
Advertisements
---
4. Vouchers Are Valid for Seven Months
Like pre-purchased airplane tickets, the vouchers have a travel period, so to speak.
They will be in effect from December this year to the end of June next year.
Families with schoolchildren can take advantage of three stretches of school holidays: 21 November to 31 December 2020, 13 to 21 March 2021 and 29 May to 27 June 2021.
Trade and Industry Minister Chan Chun Sing said that the duration of the campaign is timed to coincide with three school holidays to spread out demand.
Alternatively, have a staycation during public holidays that fall within the period. According to the Ministry of Manpower (MOM), these are the options:
Christmas Day, Friday, 25 December 2020
New Year's Day, Friday, 1 Jan 2021
Lunar New Year, Friday and Saturday, 12-13 Feb 2021
Good Friday, Friday, 2 Apr 2021
Labour Day, Saturday, 1 May 2021
Eid al-Fitr, likely Wednesday and Thursday, 12-13 May 2021
Vesak Day, Wednesday, 26 May 2021
Four long weekends in total – you can definitely plan something for at least one of them!
---
Advertisements
---
5. Have a Staycation with These Vouchers
Yes, you can indeed book staycations at the 214 licensed hotels with your vouchers.
There is a myriad of ongoing promotions at local accommodations to encourage patronage.
Check out this article on the nine best hotels in Singapore as voted by travellers on TripAdvisor, as well as their rates and discounts.
6. Gahmen Will Keep an Eye on Prices
Countries with similar schemes sometimes experience increased prices by tourism operators looking to maximize earnings.
STB chief executive Keith Tan stated that they will work with other government agencies, including Competition and Consumer Commission of Singapore, to monitor the situation.
---
Advertisements
---
"Ultimately we will retain the ability to include a merchant or to pull the merchant off this scheme if they demonstrate behaviour that is not desirable."
7. Participating Merchants
The vouchers are redeemable at all licensed tourist attractions and tour itineraries.
If you'd like to, you can browse through the 200 bundle deals and packages that await you on the SingapoRediscovers site.
As of now, 40 attractions and 438 tours have resumed operations with strict safety management measures in place.
From 18 Sept onwards, attractions can apply to increase their operation capacity from 25% to 50%, subject to approval from the Ministry of Trade and Industry.
---
Advertisements
---
While outdoor shows previously have a maximum headcount of 50 people, they may soon be able to expand. Organizers could activate up to five zones, each containing 50 people, under safe distancing guidelines.
Who knows, maybe everything would be back to normal in December.
8. Children Get Subsidized Ticket Prices
Those below 18 years old aren't getting the travel credits.
However, the scheme offers a S$10 subsidy on children and youth tickets for attractions and tours.
Each adult may purchase up to six children or youth tickets at subsidised prices.
---
Advertisements
---
There is currently no limit on the number of vouchers in a single transaction.
Do remember to book tickets online prior to your visits. All attractions and activities now utilize online booking systems for timed entry to monitor and control crowd size.
9. Vouchers Can't Be Used for F&B and Retail
The vouchers' are not applicable for F&B and retail expenditures.
Minister for Trade and Industry Chan Chun Sing explained: "It's a balance between which sector we want to target, and also the simplicity in the administration so that people who (have) the vouchers can actually use it in a most convenient way."
While F&B and retail businesses are part of the SingapoRediscovers marketing campaign launched in July, the scheme aims primarily to benefit industries that depend 70-80% of their profit on tourists.
---
Advertisements
---
Nonetheless, they anticipate a "multiplier effect" where revenue spills over to other sectors.
"We think that there will be a catalytic effect. As to the exact extent of the catalytic effect, it will be hard to predict at this point in time, but we hope that is at least a few times what we have provided for in the Budget," added Mr Chan.
10. More Details of Redemption to be Announced in November
STB's Mr Tan revealed that the agency will be calling a tender to appoint a platform provider for voucher redemption.
"We envisage it to be fairly simple and straightforward. We don't want it to be too complicated for our locals using it, as well as for the merchants who benefit from it."
STB will announce more details on the redemption mechanism in November.
---
Advertisements
---
In the meantime, as you plan for your staycation, this article will come in handy:
Like writing? Goody Feed is looking for writers! Click here for more info!