---
Advertisements

---
For a while, it looked as if local design studio wheniwasfour's creation would be the new IT item this CNY period.
After all, it's not everyday that you get to gift your family member $1,000, nestled within a $1,000 angpow.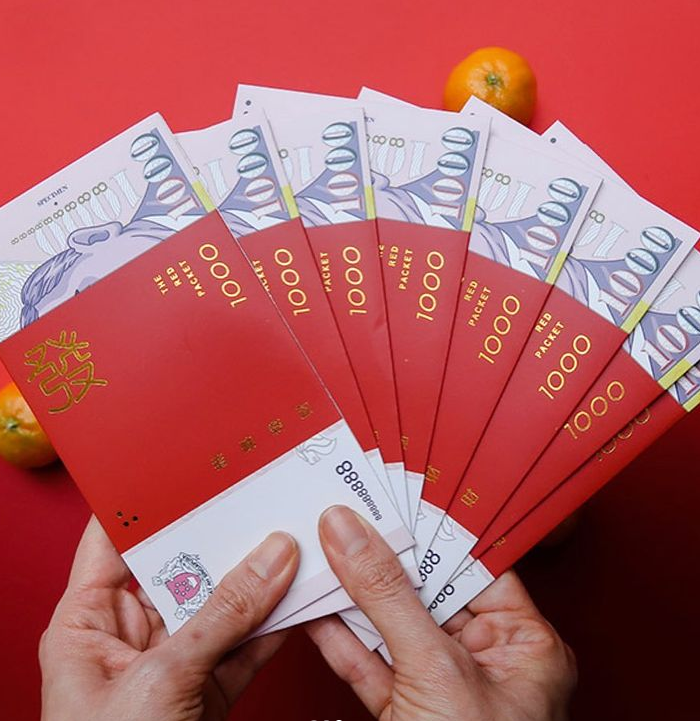 Priced at S$5.90 for a pack of 10, the unique rendition boasts a serial number of 888888888 (for extra "huat") and comes with festive, auspicious sayings.
It measures 9cm in width and 17cm in height, and consists of 190g thick paper.
The angpow is also stamped with gold foil.
Little wonder why it was titled the 'Big Boss Red Packet'.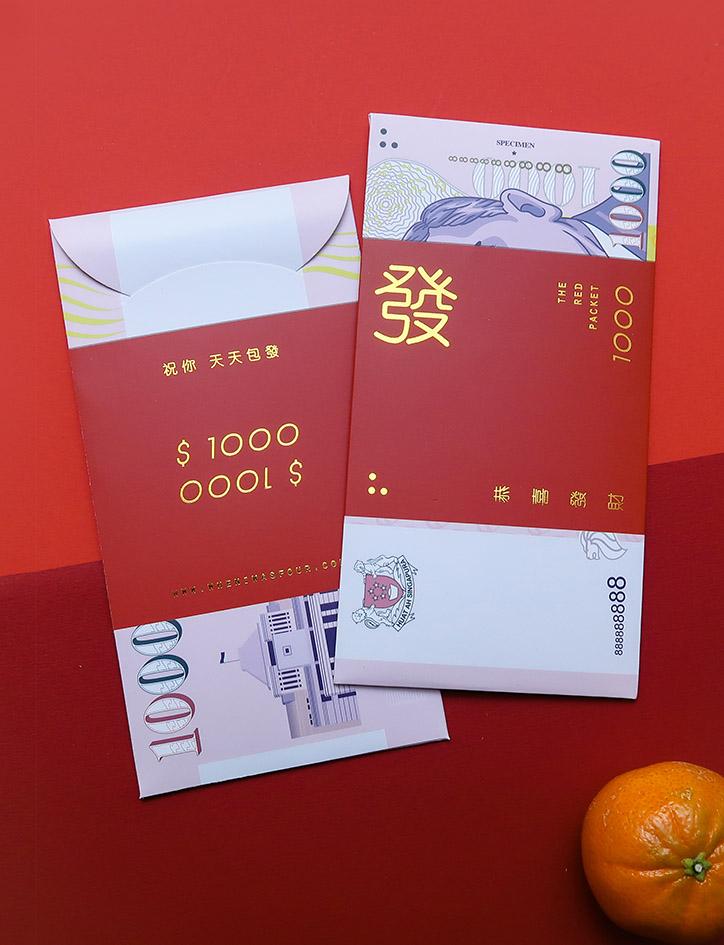 And yet, though reception was nothing short of phenomenal – with the product selling out within just 6 hours of its launch – it appears that the ingenuity of the idea was not, in fact…
Without its flaws.
Much to the chagrin of many misty-eyed angpow collectors, I'm sure.
$1,000-Note Angbao Sold in S'pore Taken Down As MAS Said They're Not Allowed to Sell Them
According to Mothership, the creative product has officially been retracted from the retail market.
This comes after overwhelming reception to the money-inspired angpow, and subsequent plans to restock it.
---
Advertisements

---
Despite the design studio's intentions, the Monetary Authority of Singapore (MAS) was stringent in its practices:
Apparently, no part of the Singapore currency can be reproduced.
Even if it was, in hindsight, a new take on the conventional angpow concept.
After the MAS got in touch with wheniwasfour, the latter did not hesitate to take down the product.
All listings and advertisements, including one on the studio's website and social media posts on Facebook and Instagram, were consequently taken down.
Disappointment
The affiliated retailer has since conveyed its disappointment in regards to the news.
However, they had no qualms about accepting that the "law is the law".
"Definitely feel sad as we just want to share these simple happiness through our designs with everyone," said wheniwasfour.
"We feel so happy when we see our customers' laughter and joy in their faces after seeing the Big Boss Red Packet, as much as we break out in laughter ourselves looking at it. But again the law is the law and we must abide in them. We are also thankful that MAS got in touch with us first without making a police report as they said they would do if anyone do not comply."
As for current orders that are now rendered ineligible, they will be duly cancelled and refunded in full.
---
Advertisements

---
"Everyone who made the order which we have not already mailed out, we will cancel their orders and make a refund…Our restocks will not be made available for sale."
Conditions
According to MAS, the reproduction of Singapore currency images will not require prior permission as long as they fulfil the following criteria:
(a) advertisement or publication for educational purposes or in connection with any news or factual article or report;
(b) illustration on any machine that is designed to receive currency notes or coins for its operation, with the purpose of explaining the kind of currency that is accepted by the machine and how the currency note or coin is to be inserted.
For import or manufacturing of merchandise or products containing a photograph, drawing or design or part thereof used in or on any Singapore currency note or coin, approval is required.
To seek permission, one would have to send in a request via email, with a stipulated subject line.
$1,000 Note
Lest you're unaware, the $1,000 note will no longer be issued from this year onwards.
---
Advertisements

---
Those still in circulation, however, remain legal tender.
And though the special-edition angpow would be an innovative way to remember the soon-gone $1,000 notes by, the fact remains that the law is the law.
Well, better luck next time.
Featured Image: wheniwasfour

How much cash are you getting in December 2023 from the Government? Here are the facts simplified for you:
Read Also: