Back in the past, before the days of online shopping, there were only a few parts of the year with sales.
The Great Singapore Sale (GSS), special festive seasons or moving out / closing down sales.
Now, though, sales seem to be happening at least once per month, and the next one coming right up is 12.12.
If there are things that you didn't manage to get during the latest Black Friday / Cyber Monday sale, or 11.11, you'll be glad to know that in two more days, you're going to get a second (or third) chance at getting what you want, for a steal.
To help you in your deal hunting, here are 8 best-est (read: best of the best) 12.12. deals in Singapore happening this year.
Courts Double Day Sale
From 9 to 11 Dec 2020, if you need electronics for your home, Courts is the place you want to be at.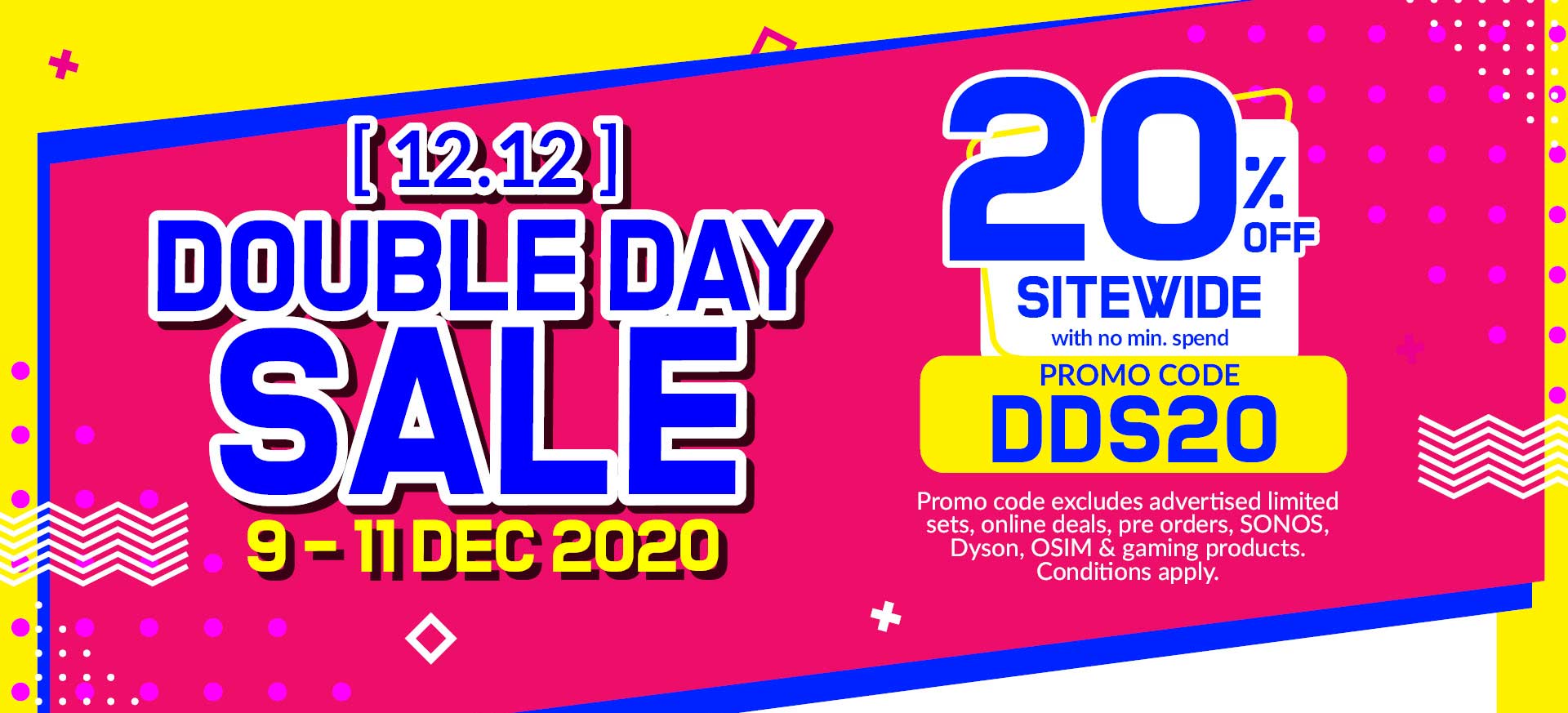 For these three days, you're able to enjoy 20% off sitewide with no minimum spend as long as you checkout with the promo code <DDS20>.
Do take note, though, that the promo code excludes the following items:
Advertised limited sets
Pre-orders
SONOS
Dyson
OSIM
Gaming products
They also have limited sets up for offer in the form of flash deals so if you see any that you like, you know what to do, right?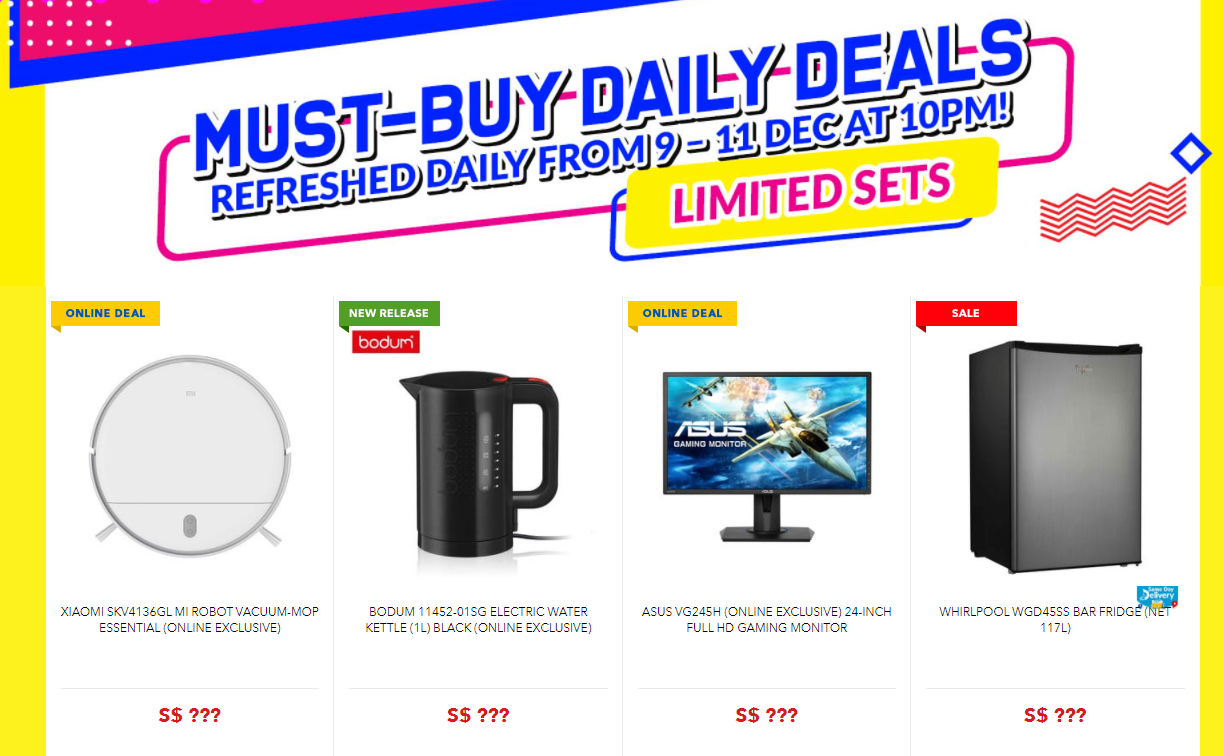 Items include robot vacuum, monitors, fitness trackers, AirPods, and more.
They also have a series of exclusive deals going on just for you: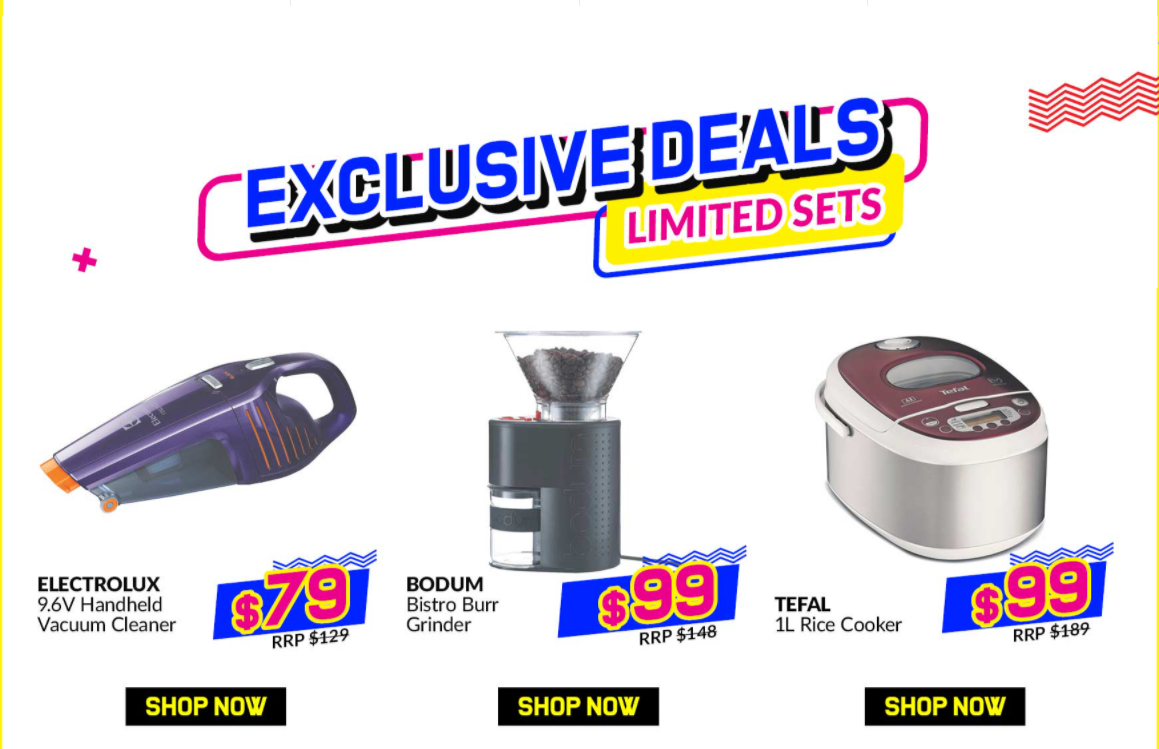 Some are already fully redeemed so better go in fast before stocks run out, eh?
They also have an entire section devoted to 12.12 deals that give you up to 58% off on a wide range of electronics from IT to home appliances and even furniture.
---
Advertisements
---
You can check out their exciting deals here.
Kris Shop Gift Of Christmas
You might not have any reason to visit Changi Airport soon since you can't travel anywhere right now, but now, Kris Shop is giving Singaporeans another reason to visit their Kris Shop website.
Introducing…

True, while this isn't just for 12.12, it covers almost the entire month of December (4-27 Dec) and is just too good not to write about.
Similar to Courts, Kris Shop is determined to apply some sort of discount to everything they're selling.

There are two options when it comes to discounts at the Kris Shop this 12.12:
Option A: For a minimum of $200 spent, you'll enjoy a 12% off (20% off for $400 spent) on regular-priced items.
Option B: Enjoy up to 80% off Mega Festive Deals on over 500 selected items.
As the name suggests, the items available for sale this Christmas season is perfect for gifting, both to friends or to yourself.
---
Advertisements
---
Selection of items includes duty-paid alcohol:

Fragrances and beauty products

The perfect presents for kids
---
Advertisements
---

And even airline exclusives that you couldn't get before.
P/S: There's even a don't say bojio and people who signed up for their free account can get $5 off.
You can check out more of their selections here.
Zalora 12.12 Sale: 12 Days Of Deals
In need for some new clothes in preparation of venturing out onto the streets of Singapore again? Or maybe, you just want to refresh your sports wardrobe since, after the Circuit Breaker, you've gotten into the habit of exercising again.
---
Advertisements
---
Whichever it is, Zalora might just have the perfect thing for you.

From 1 to 12 Dec 2020, Zalora is giving 12 days of sales to people in Singapore.
This includes daily surprise flash sales at 12pm, upsized vouchers & cashback, up to 80% off sportswear and apparel, and even an entire section devoted to items not costing more than $12.

---
Advertisements
---
Brands featured in this sale include Topshop, Zalora, Hollister California, Ivy Park, Mango, Under Armour, River Island and more.
You can check out the exciting details (and deals) here.
P/S: They offer free delivery above $50 so you might want to get together a few friends to go clothes shopping together online.
Harvey Norman: Last Great Sale Of The Year
A die-hard fan of Harvey Norman's quality and service? Then, as the chain puts it, this is your last great sale of the year.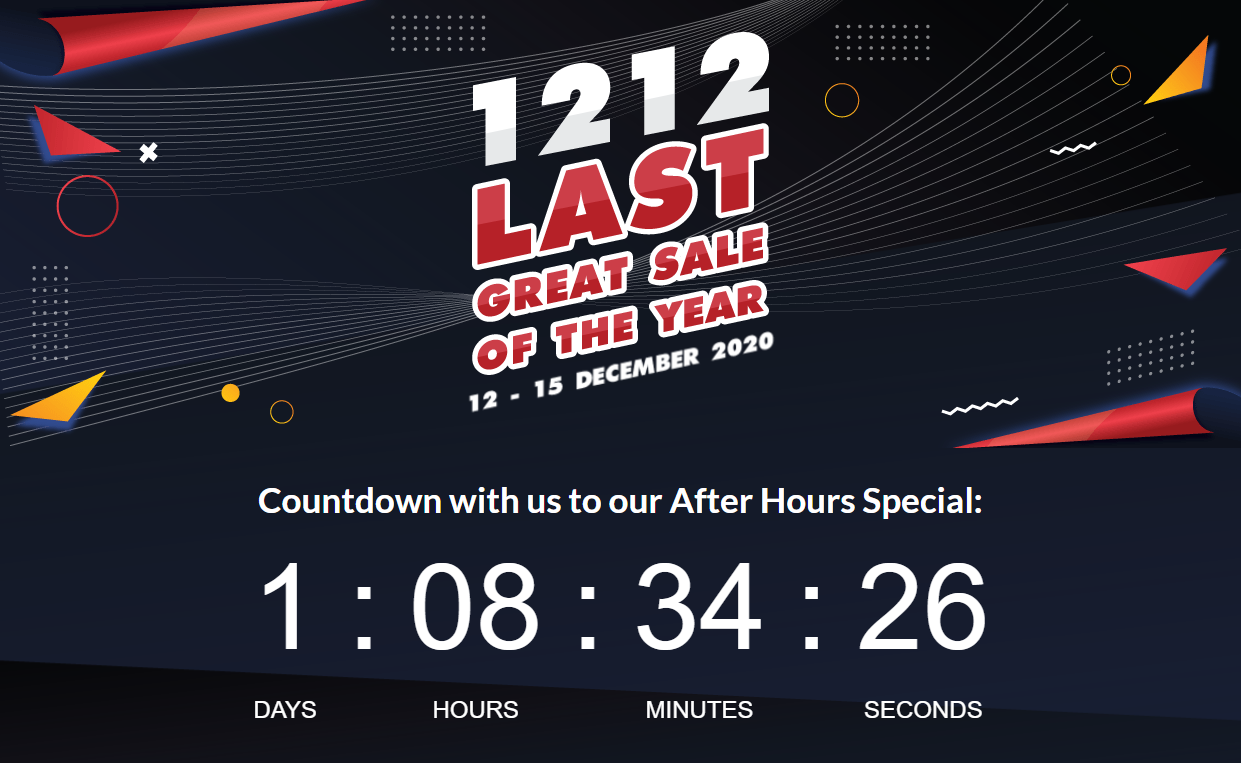 ---
Advertisements
---
In slightly more than 1 day, Harvey Norman will be ending its year with a bang.

Remember to camp at their website as you'll get 24 daily flash deals, a special 12-hour sale (probably especially cheap) and guaranteed to walk away with at least 12% off.
Not many details are known about the sale yet so I guess you can only visit when the timer runs to zero.
You can find out more here.
---
Advertisements
---
Shopee 12.12 Birthday Sale
If you've been on YouTube recently, you might've noticed Phua Chu Kang singing a birthday song for Shopee.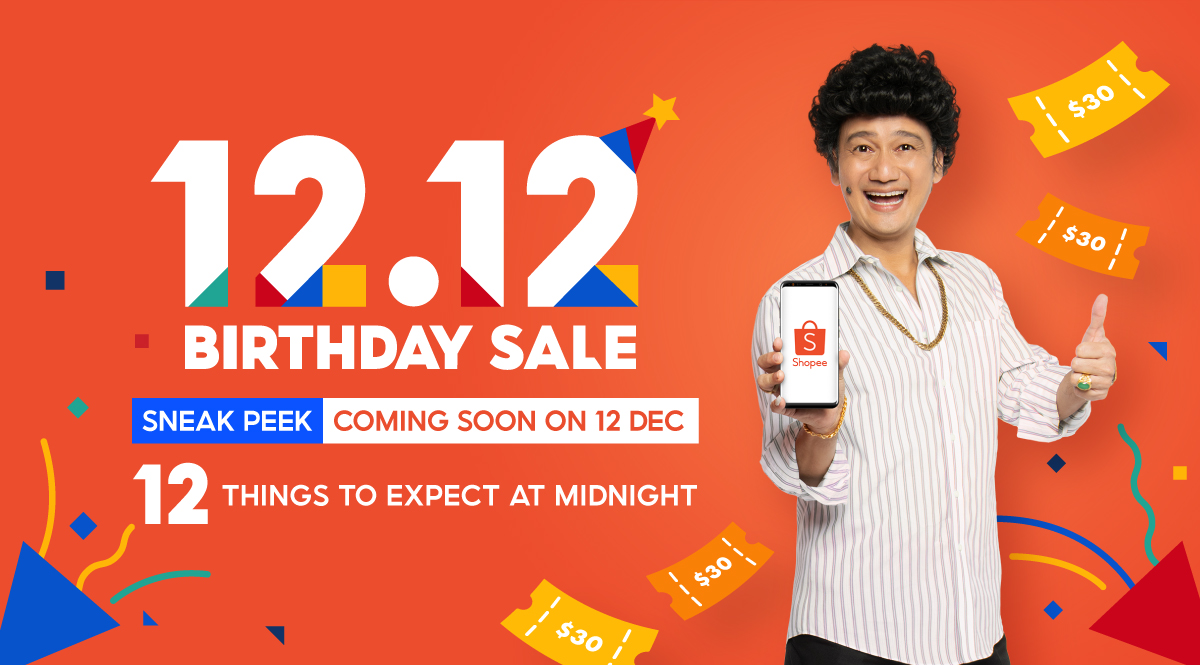 Similar to Shopee's usual form, expect exciting flash deals (accompanied by equally exciting price cuts), multiple stackable vouchers to make the best bang of your buck and early-bird upsized vouchers available at 12am and 12pm.
You can also pre-claim shops' 15% cashback vouchers which can only be used on 12 Dec 2020.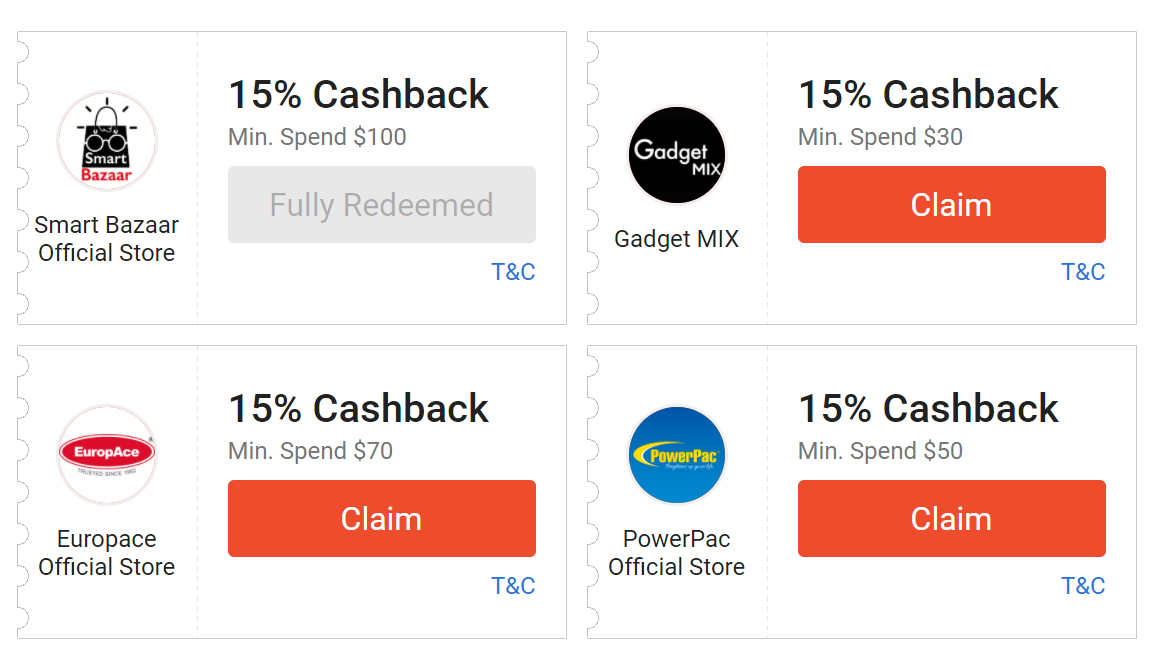 ---
Advertisements
---
As well as 20% off vouchers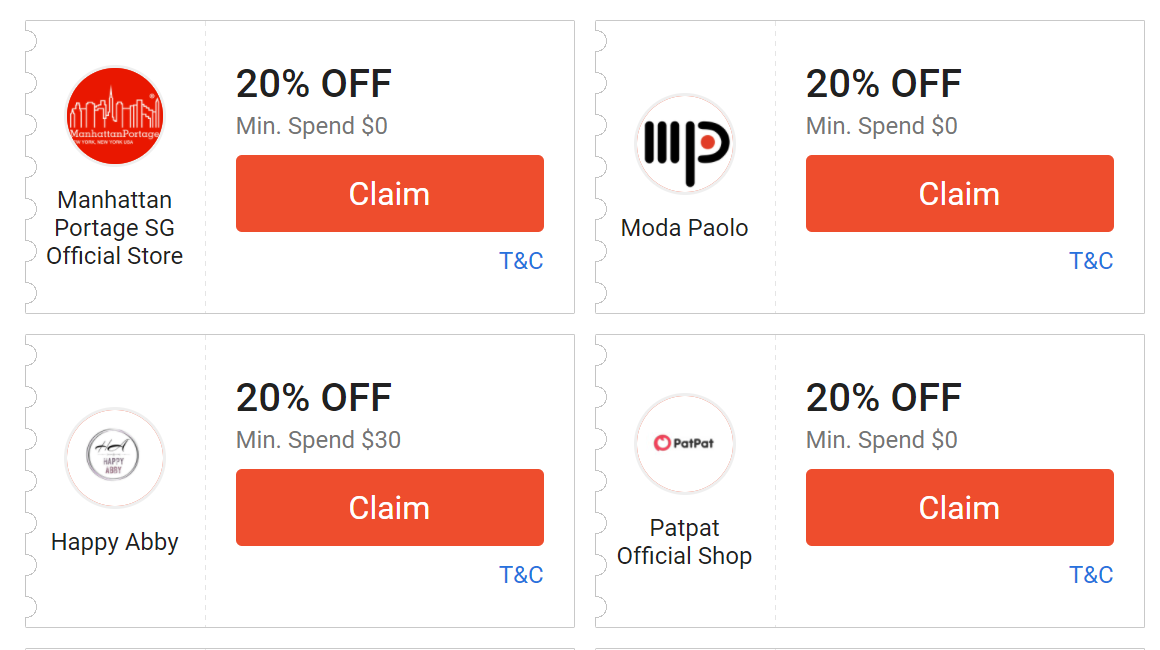 All in all, what this tells you is that, while the sale only starts on 12 Dec 2020, you should do your homework and start planning out your purchases even before it starts.
To make it even more fun, Shopee even has a section which gives you a hint of what's to come on 12.12 itself.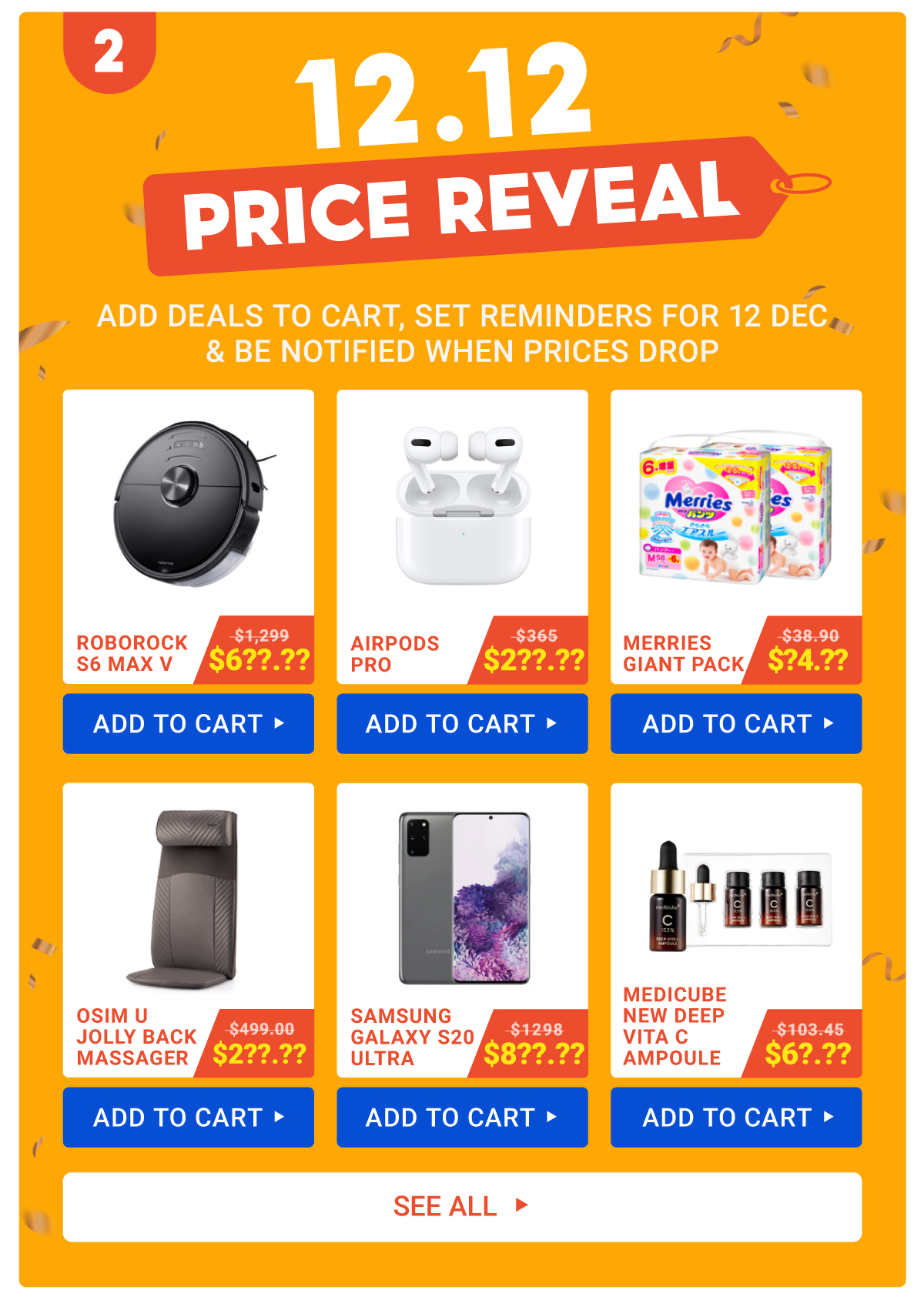 ---
Advertisements
---
This is just the tip of the iceberg, by the way.
You can click here to start doing your homework now.
Lazada 12.12 Sale
Of course, when you talk about Shopee, you can't not mention its rival e-commerce platform, Lazada.
For 12.12, Lazada is preparing to go all out for the last great sale of 2020 as well.

---
Advertisements
---
On this special day, be prepared for up to 90% off at over 300 brands.
This includes a 20% OFF storewide for Laneige, up to 30% off + 25% voucher for Lego, up to 55% off for Samsung and more.
Here's a sneak peek at some of the brand deals going off on D-day: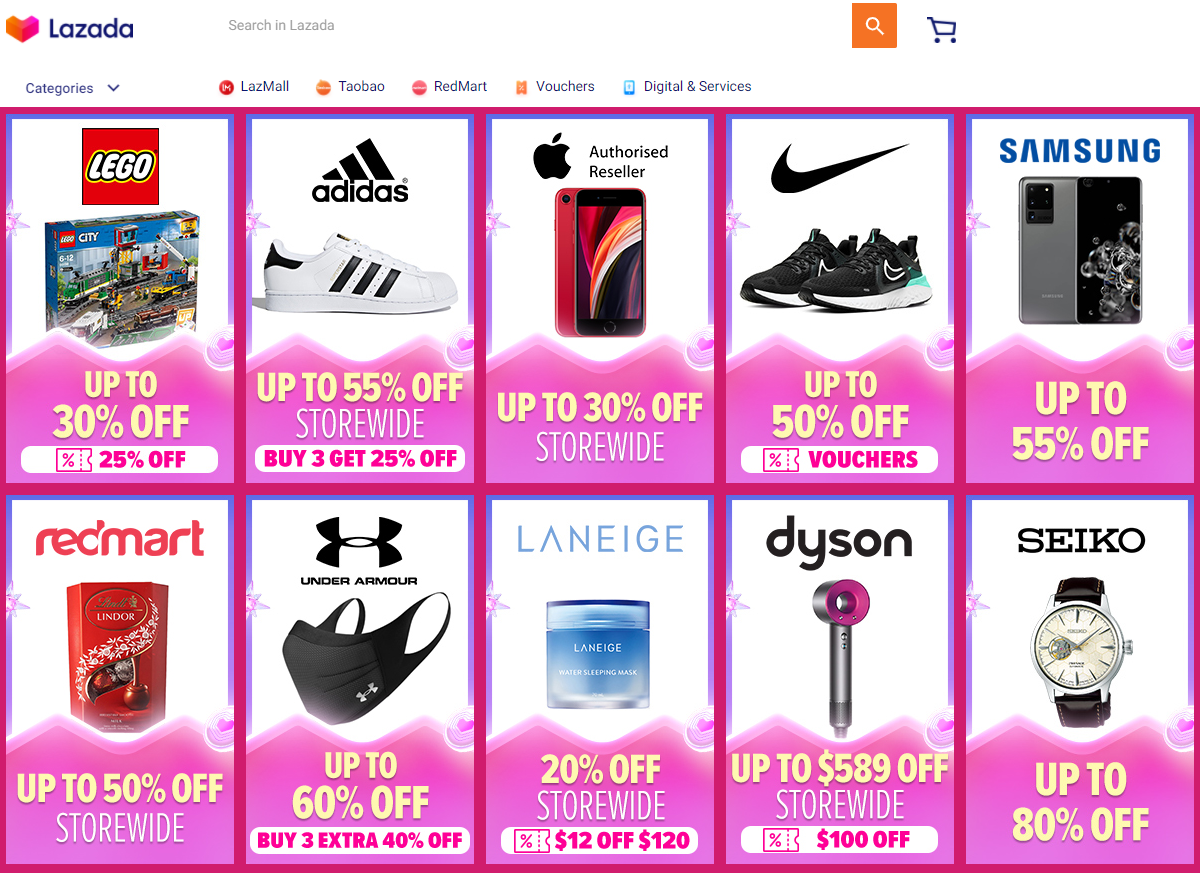 Interested? You can find out more here.
---
Advertisements
---
Sephora Gifting Haul
Ladies, eager to stock up on beauty products now that you're meeting friends again? Or maybe, you're still contemplating on what to get your best-est friend in the entire world.
Whichever it is, Sephora might just have the thing you need.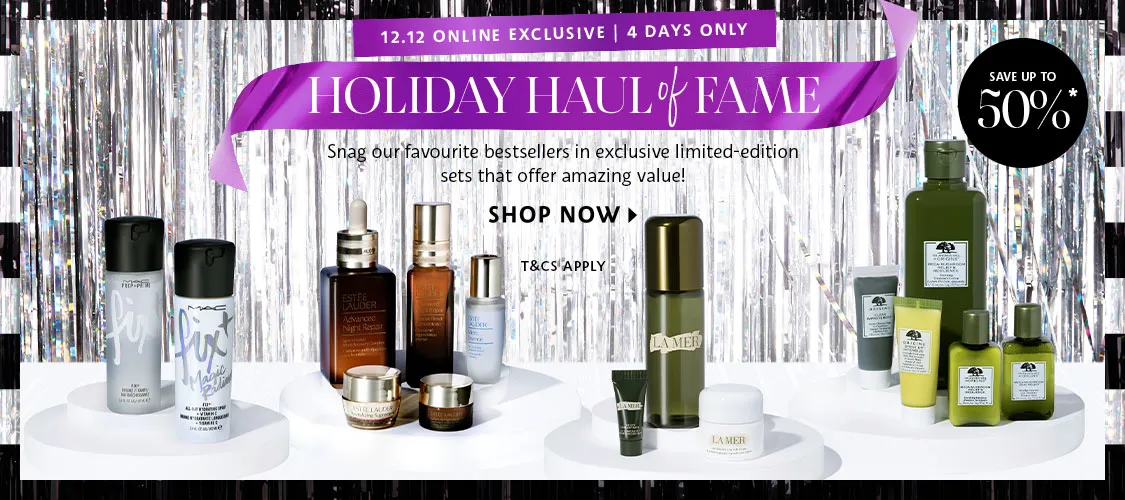 For four days only, Sephora is giving up to 50% off on their favourite bestsellers in exclusive limited-edition sets.
Expect crazy price slashes on cult classics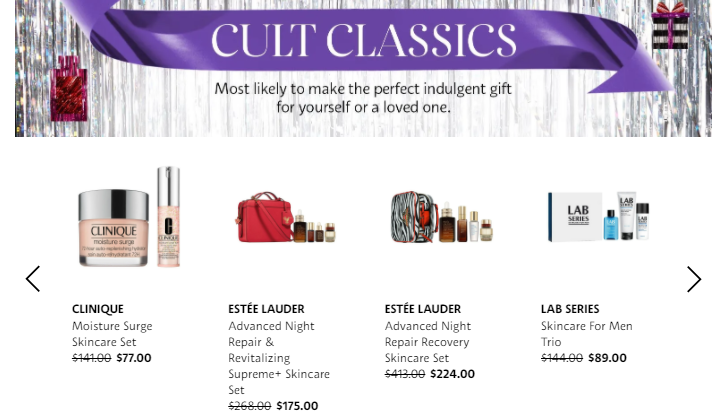 The best lineup in terms of skincare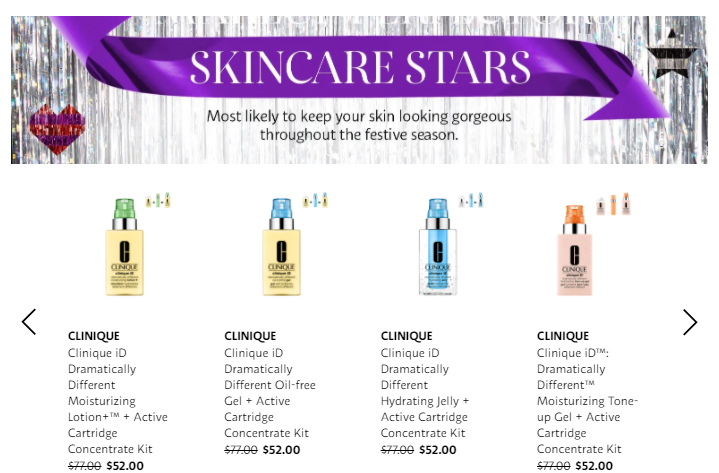 And essential items for your skin to glow up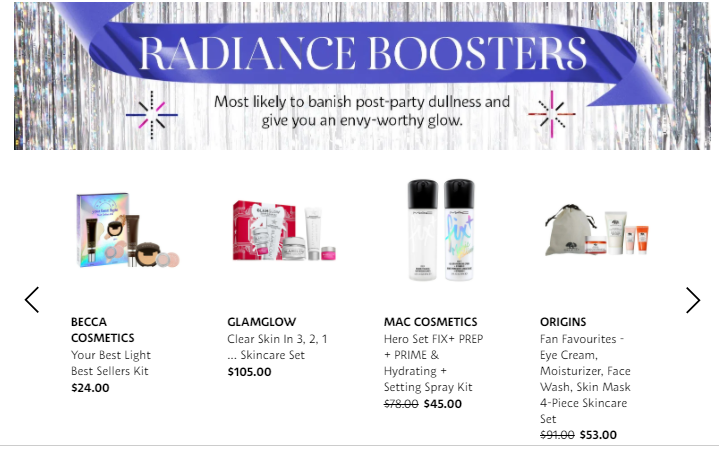 By the way, these limited-edition sets aren't anyhowly created, but thoughtfully put together.
Sephora had partnered up with Estee Lauder companies to come up with these sets.
As PCK would say, Don't Pray Pray hor.
ASOS 12.12 Sale
Looking for more fashion options? ASOS's the place to go to on 12 Dec.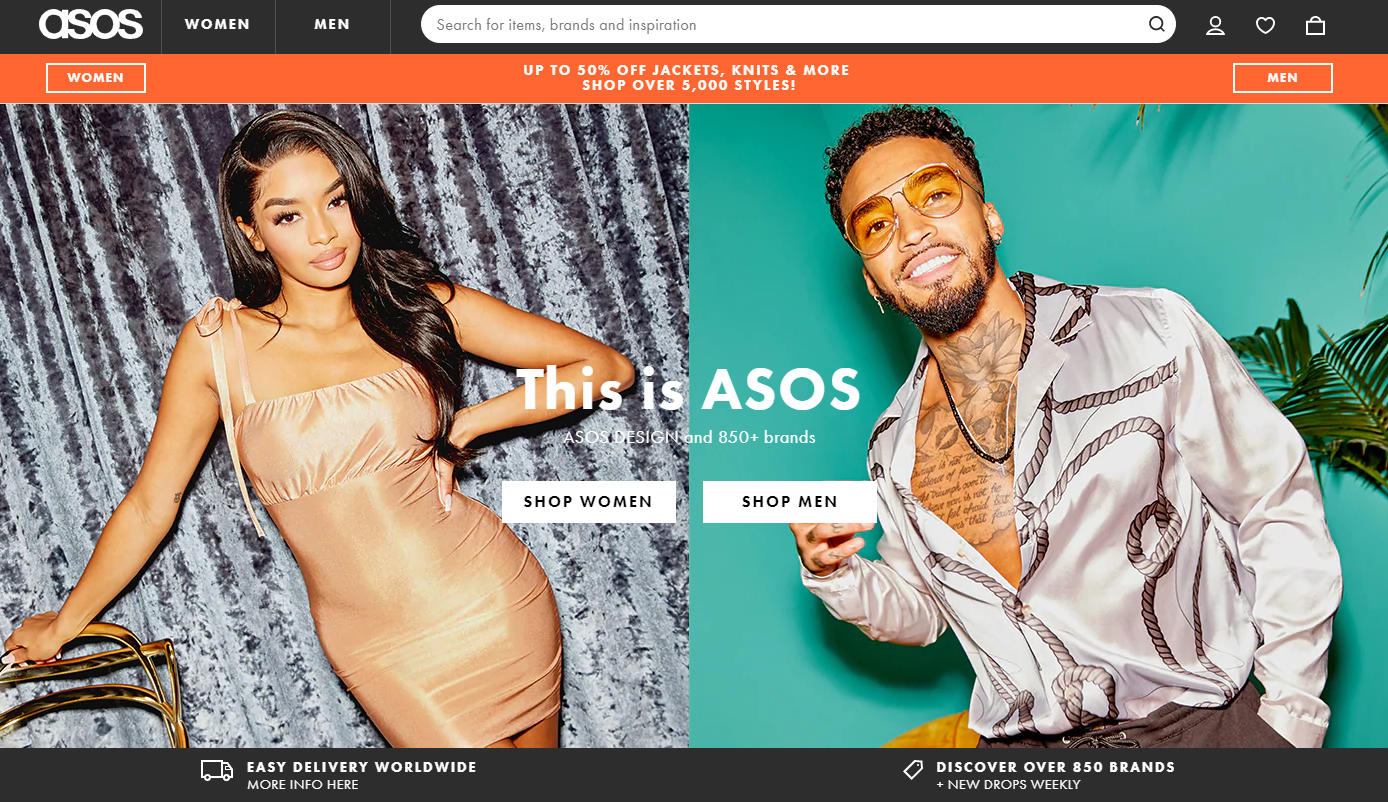 With over 850 brands, they currently have a promo code that gives you 25% off sitewide when you order from ASOS from 11 Dec 2020 to 13 Dec 2020 with the promo code <SAVE25>.
By the way, they're also having generic promotions on over 5,000 styles right now.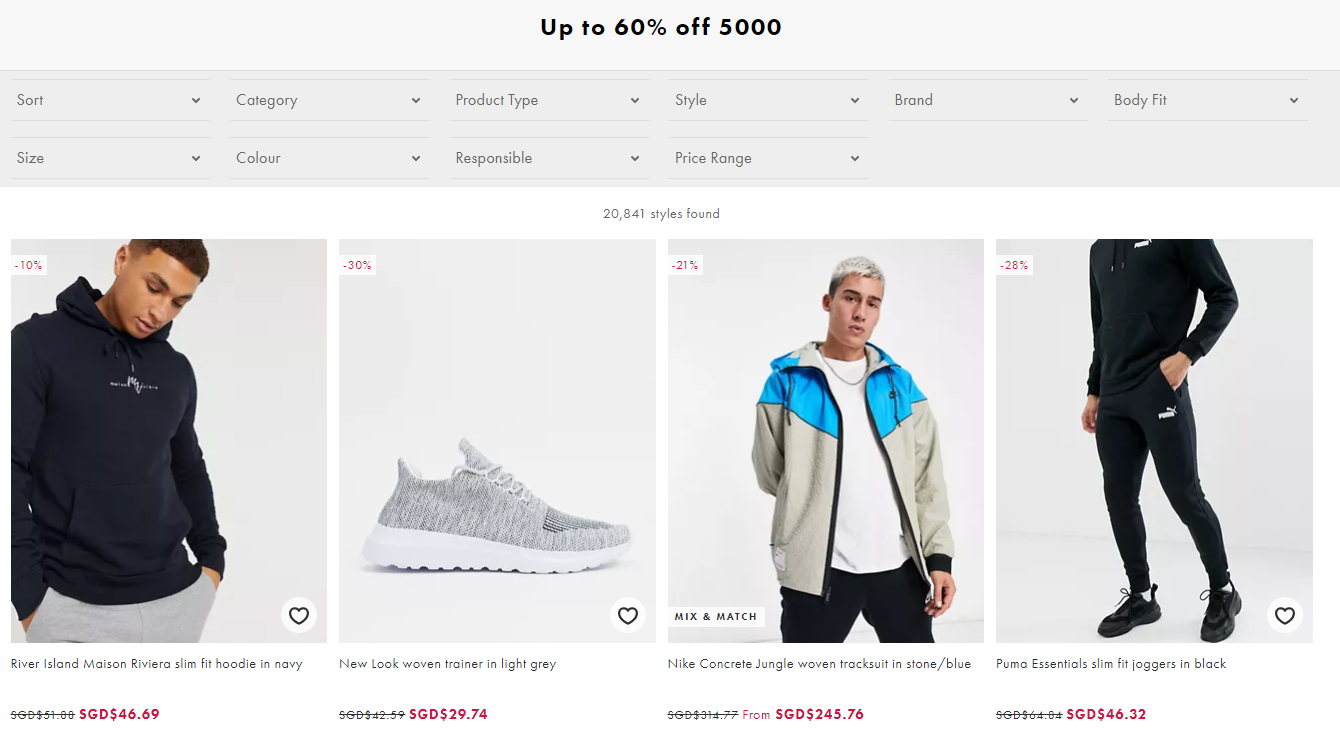 Who says you can't buy your CNY clothes in December?
Like writing? Goody Feed is looking for writers! Click here for more info!