2012 was a momentous year.
PSY gave the world Gangnam Style, Kim Jong-un became leader of North Korea, and millions of people thought the world was going to end.
It didn't. 
Here in sunny Singapore, people were complaining of SMRT breakdowns and the City Harvest Church scandal had broken out.
It was also the year where Marina Bay Sands (MBS) released some rather odd photos.
8 years later, these photos have resurfaced, and netizens still can't figure some of them out.
Explaining MBS' Weird FB Images in 2012 That Went Viral Recently
Several photos taken at MBS in 2012 have gone viral recently, raising the eyebrows of Singaporeans all over the country.
According to MS News, a pop-up booth called MBS Social Pavilion was installed at MBS between 2012 and 2013.
It allowed visitors to snap pictures at various virtual locations, kind of like how you can have a Zoom meeting with your boss while in space.
Back in 2012, some of these photos were shared on MBS' official Facebook page.
Though if you have a look at some of them, you'll probably wonder why.
A Handsy Boyfriend
The most eye-catching and perhaps inappropriate of the photos was one of a man and woman.
The two of them seem surprised or amazed at something off-screen, but it wasn't their expressions that had netizens talking.
The man's hands were, well, holding things they should not be holding at a public venue.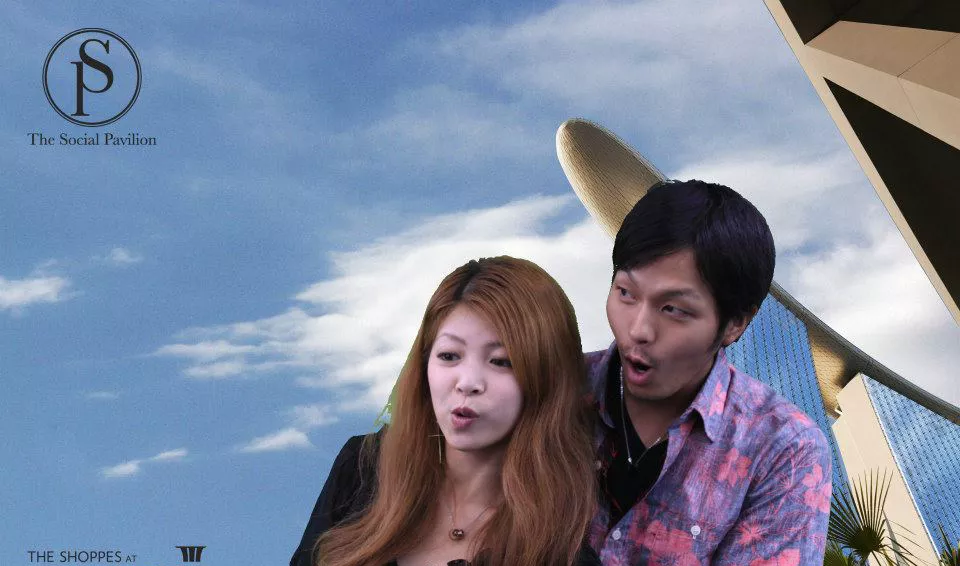 We've cropped the photo because we're a media company and not a softcore pornography site, but you can view the picture here, if you want to.
---
Advertisements
---
The couple took another photo, and though the man's hands were still all over the woman, it was placed at a more appropriate position this time: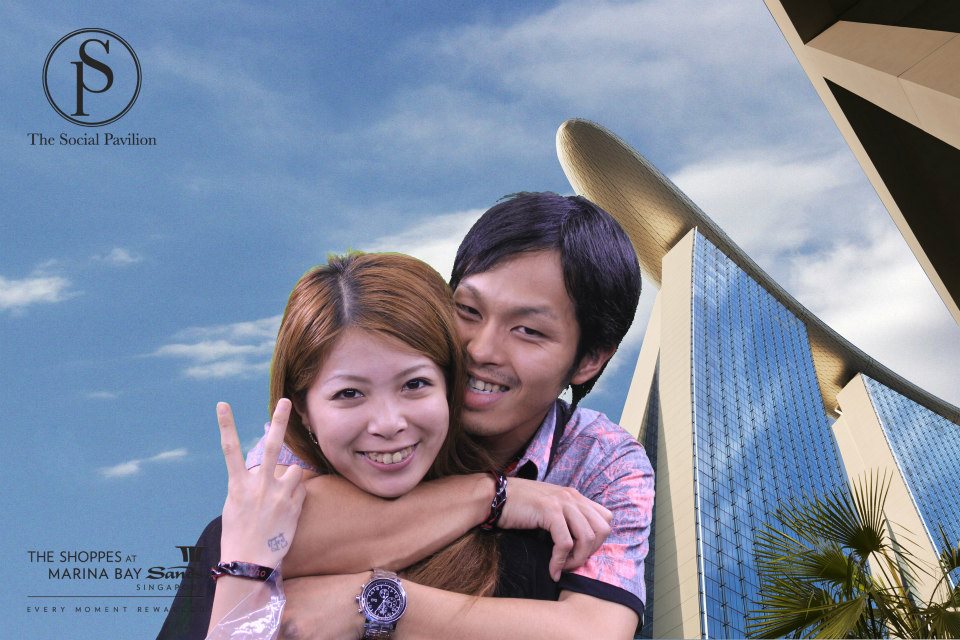 It's unclear why MBS chose to post this somewhat inappropriate photo on their official Facebook page, but there were other weird photos to come.
The Bodiless Man
In a rather unsettling photo, a man's head and neck can be seen floating in the middle of the mall.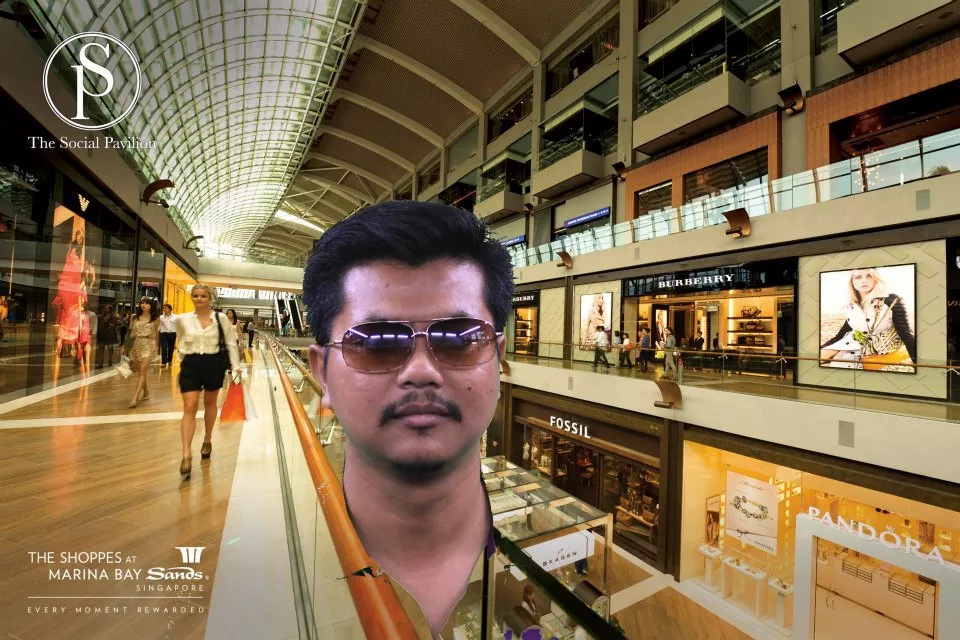 The man seems unperturbed by his lack of a body.
Some claim the Bodiless Man visits the shops of MBS every 4 years, in search of a body which he can claim as his own.
So, if you see this head and neck coming towards you in MBS, run. Run fast.
We wish we were kidding about this man, but he really doesn't seem to have a body:
---
Advertisements
---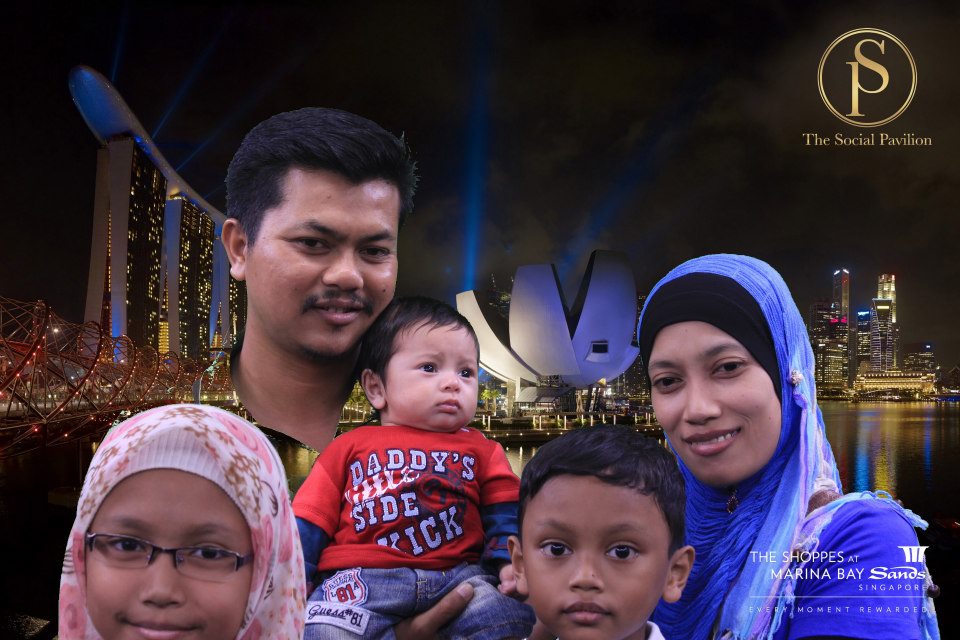 The Woman With the Inexplicable Pose
In this photo, we have a woman who is either being forced to say hello at gunpoint, taking a pledge of some sort, or being sworn in as a politician.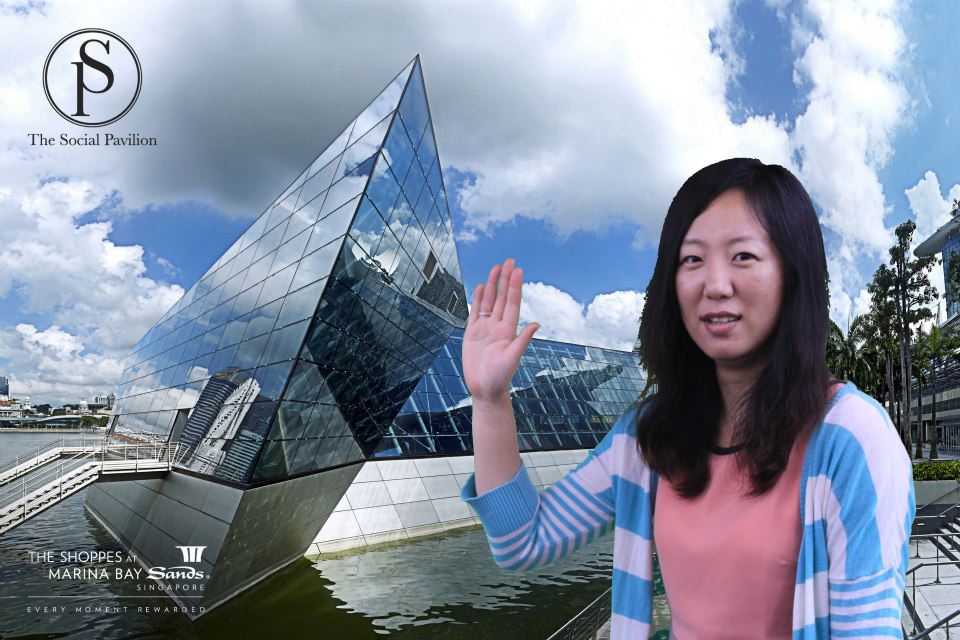 Smiling isn't easy sometimes, especially in 2012, when the world was supposed to end.
The Ladies' Man
Some men hear foreboding orchestra music whenever they even think of approaching a woman.
---
Advertisements
---
This guy, however, finds it as easy as tying his shoelaces.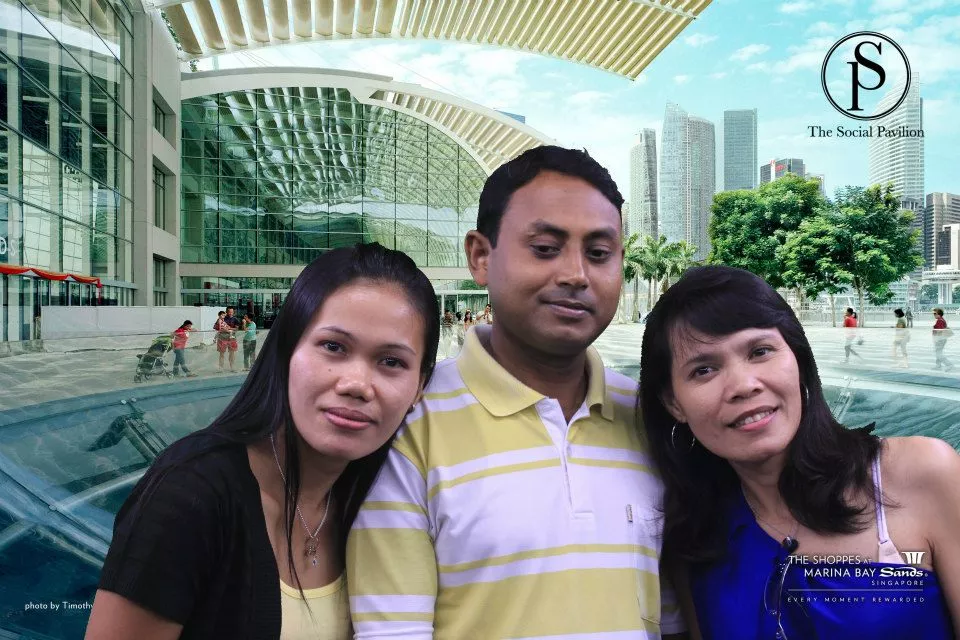 If you want to project confidence while in the presence of a woman, just put on this face, and she will be charmed.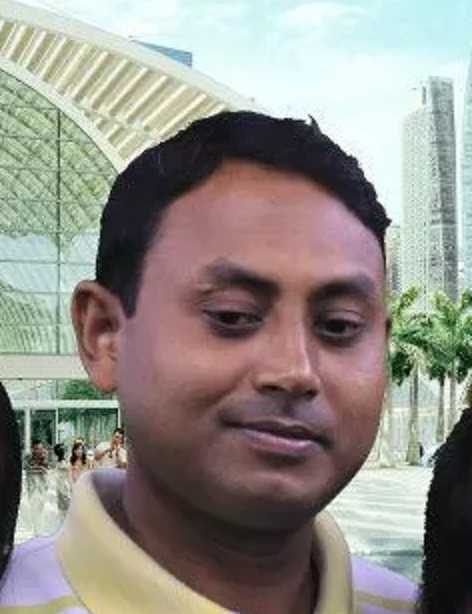 These photos remind us of simpler time, when people didn't have to cover the lower half of their faces and social distancing was a foreign concept.
---
Advertisements
---
People could cough and sneeze on strangers all they wanted, and you didn't need to scan a barcode to enter a shopping mall.
Hopefully, we'll return to this magical thing called normalcy soon.
Featured Image: Facebook (MBS)
Like writing? Goody Feed is looking for writers! Click here for more info!