The Lunar New Year falls on 12 Feb 2021.
Seeing how 2020 is basically a bad year for most of us (unless you're Sheng Siong founders, that is), you're probably more than curious about how 2021 will turn out for you.
Well, don't worry because we have got you covered.
From your love life to your career and everything in between, here's what 2021, the year of the Ox, will look like for you based on your zodiac sign.
Rat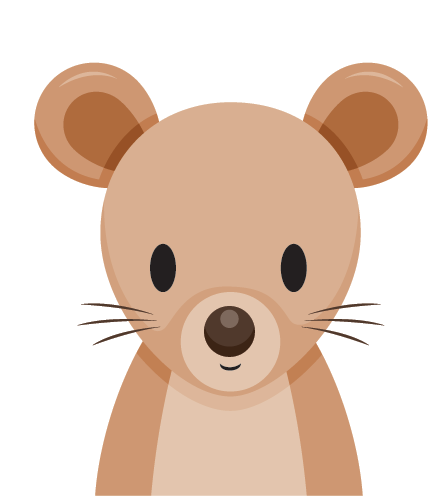 Birth years: 1912, 1924, 1936, 1948, 1960, 1972, 1984, 1996, 2008, 2020
For the year of the Metal Ox, people born under the zodiac animal of the rat is in a relatively good position.
Career & Money
According to Susan Levitt, the rat is a good friend of the ox and because of that, the Rat can expect a year with fewer hardships and troubles.
This is especially true in 2021 where people born under the zodiac animal of Rat can find their directions and come across new ideas and possibilities in their careers.
It will also be a prosperous year for the Rat, and native Rats might take risks during this year and gain financially from unexpected sources.
Love
If you're married, the marriage will be a happy one with your partner doing everything to see you happy.
If you're single, don't worry because as long as you have passion and patience, you might have an interesting meeting either at the start or the end of 2021.
Health
Generally speaking, those born under the sign of the Rat are healthy.
Health problems can crop up at the start of 2021 due to native Rats ignoring the signals sent to them by their bodies.
But as long as steps are taken to listen to, and address, the feedback provided by the signals, native Rats will be fine.
You might find yourself becoming tense and stressed during this year so doing exercises that help releases stress could be beneficial.
---
Advertisements
---
Ox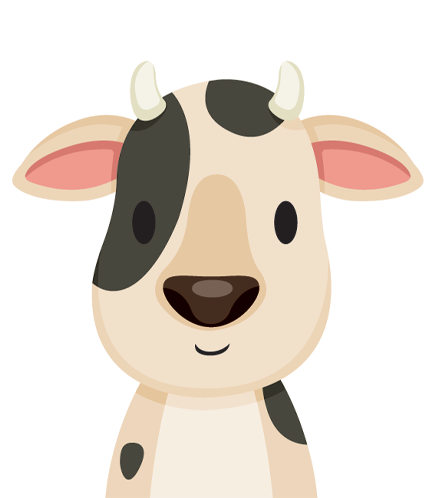 Birth Years: 1913, 1925, 1937,1949, 1961, 1973, 1985, 1997, 2009
This is your year, especially if you're looking for money and love.
Career & Money
2021 will be an auspicious year for people born under the sign of the Ox.
As long as you are not excessively stubborn, you will reap the achievements and results of all the hard work you've put in.
If you're into social networking, this is your year as you'll have a chance of entering the public limelight to express your ideas and interest.
---
Advertisements
---
You'll also have the opportunities to attend events and make new connections.
Love
Those who are married might conceive a child.
Those who are in a relationship might just get married.
Those who are single will have the chance of getting into a relationship brought about by a happy interaction within your social circle.
…You probably can't get anything better than this.
---
Advertisements
---
Health
While in a good position, health-wise, people born in the year of the ox should still monitor themselves for both physical and mental afflictions.
Go for periodic medical checkups and pay attention to your respiratory system, throat and stomach.
Other than that, it might be a good idea to pick up a sport at the start of the year to keep yourself in good physical condition.
Tiger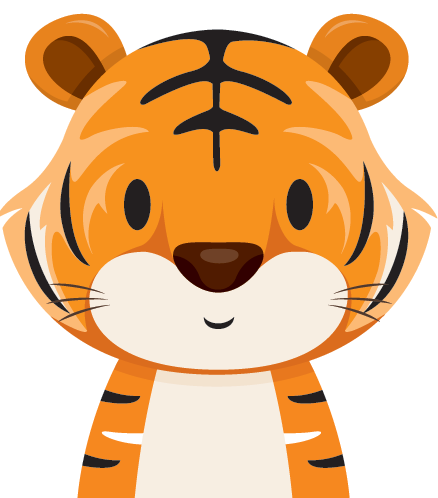 Birth Years: 1914, 1926, 1938, 1950, 1962, 1974, 1986, 1998, 2010
---
Advertisements
---
It can be frustrating but if you work at it, you can develop in both your personal and professional lives.
Career & Money
It's going to be a frustrating year for people born in the year of the Tiger because the Ox asks for much.
But as long as the Tiger keep their emotions in check and work hard, your good luck this year will make 2021 the best year for you yet.
In 2021, you will orientate towards a better lifestyle and have plenty to learn, to understand and to explore.
Just note that you might face a lack of inspiration when tackling new projects.
---
Advertisements
---
Between May and Oct this year, you will be made to focus on long-term financial plans and pay attention to your expenses.
Love
Singles will enjoy opportunities created by new love partners but must be careful when entering into a relationship.
After the end of May, you'll be more emotionally stable, allowing you to better judge future relationships.
For married couples, there'll be a lot of challenges at the Chinese New Year but it'll be a good year to have a baby. Or even adopt one.
Health
Tigers will be full of vitality and energy this year and mainly depends on the direction you've set at the start of the year.
---
Advertisements
---
It's, however, advisable that you take it easy and go about your goals in phases while giving yourself time to relax.
Avoid conflicts around you for emotional health.
Rabbit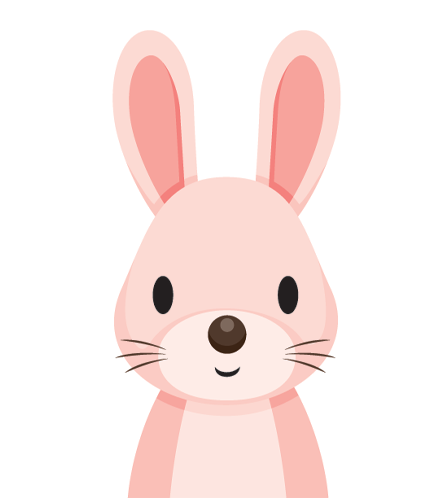 Birth Years: 1915, 1927, 1939, 1951, 1963, 1975, 1987, 1999, 2011
The Rabbit could feel frustration if projects are delayed or rewards are withheld.
---
Advertisements
---
Career & Money
This is going to be an interesting year for you.
You'll be more ambitious than usual and will not be contented with a secondary role. Don't worry about doing so because your efforts will pay off quickly, although some delays are expected towards the end of the year.
Take care not to be too much of a perfectionist as it will lead to obstacles in your path to success.
Perform to a passable standard, be aware of your capabilities and accept only tasks you can achieve.
Love
The first few months of 2021 will see you having difficulties in your relationship with your partner.
---
Advertisements
---
It will be frustrating and you'll need to think deeply to find the solutions needed.
Pregnancy is also inadvisable although if you want to conceive a child this year, wait until the second half.
Don't worry though as the challenges will fade as the year passes.
Thereafter, your charm will create all the romance, sex and love in your marriage that you've ever wanted, and life will be wonderful.
Health
The beginning of the year will take a toll on your health due to stress.
---
Advertisements
---
While you're not able to perform at tasks which requires attention to details, you can do better at the creative arts.
All in all, monitor your health carefully and try to find an activity to de-stress.
Dragon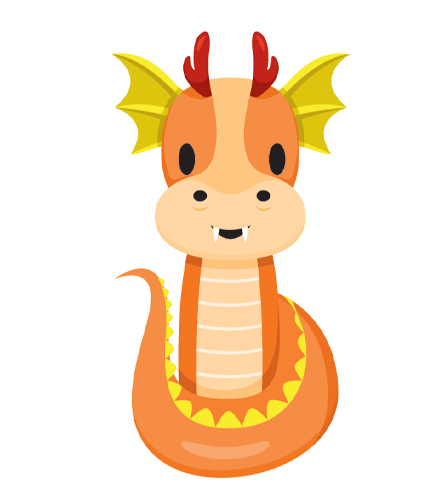 Birth Years: 1928, 1940, 1952, 1964, 1976, 1988, 2000, 2012
2021 is a relatively lucky year for Dragons as long as they work and do not simply dream.
---
Advertisements
---
Career & Money
This year, you'll have a promising career.
All problems that crop up during this year can be easily solved with intelligence and expertise.
You will excel in different areas, especially in marketing and sales where even foreign partners might just get in touch to collaborate.
Despite that, you'll need to organise and study your financial health. Between May and Mar 2021 is when you'll enjoy the best improvement in your financial situation.
Love
The good luck extends into your love life as well.
---
Advertisements
---
You can find love in social interactions and even with your colleagues.
It is also possible to receive some pregnancy news in May 2021.
Health
Dragons will be in the epitome of their health earlier in the year.
However, even if you don't want to, you'll need to take breaks from work.
From April 2021, start to monitor your health periodically and set time aside for rest.
---
Advertisements
---
Have a balanced diet this year together with your partner.
Snake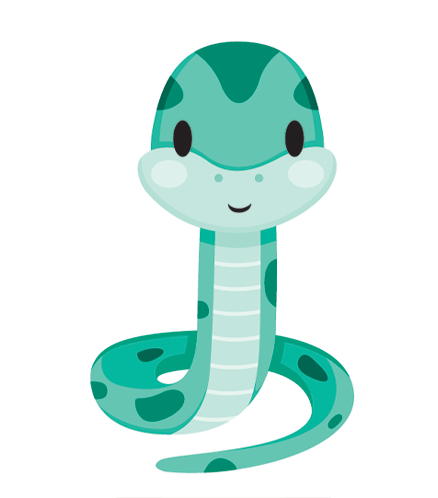 Birth Years: 1917, 1929, 1941, 1953, 1965, 1977, 1989, 2001, 2013
It'll be a better year compared to 2020.
Career & Money
In terms of finances, snakes are lucky this year.
You'll find that between Mar and Jun 2021, money comes whenever it's needed.
Nonetheless, you must approach a career this year that doesn't imply any risks.
This year, however, isn't the most suitable time for changing jobs.
If you're looking for a new job, it's better to look at a field that you're experienced in instead of something new.
Love
Your luck extends into your love life as well.
Snake men are charming and romantic with a sense of humour while women are beautiful and successful.
While your work is going to be stressful, your family life will not have many issues.
As long as you're open to communicating with others, you'll find that there will be good tips and advice that'll help you.
You'll have a fulfilling social life as long as you're open to trying out new things and new acquaintances will play an important part in your life.
Health
You will be fine at the start of the year but might go through low periods throughout the year.
You should stay out in the sun as much as possible.
Even better, opt to try a new hobby that'll bring you out under the sun, such as cycling or gardening.
Horse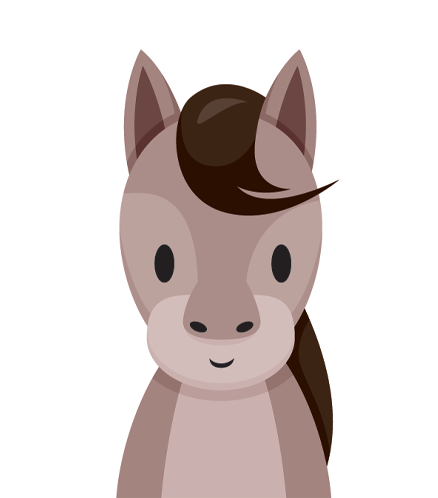 Birth Years: 1918, 1930, 1942, 1954, 1966, 1978, 1990, 2002, 2014
Maintain emotional control in personal interactions.
Career & Money
The year will begin full of success and accomplishments.
However, to access the rewards, you'll need to work hard and grab the opportunities as they come by.
During this year, you must know where to direct your efforts and how to obtain maximum efficiency.
Love
For your love life, 2021 isn't your year.
For singles, don't immerse yourself in work and plans or you might just miss the right one for you.
For people in a relationship, make sure to pay more attention to your partner.
Be very cautious about getting into a relationship.
Health
The end of 2021 might make people born under the year of the horse more prone to health issues, with an increased risk of getting into accidents.
So make sure to watch out for cars when you cross the roads, yeah?
Goat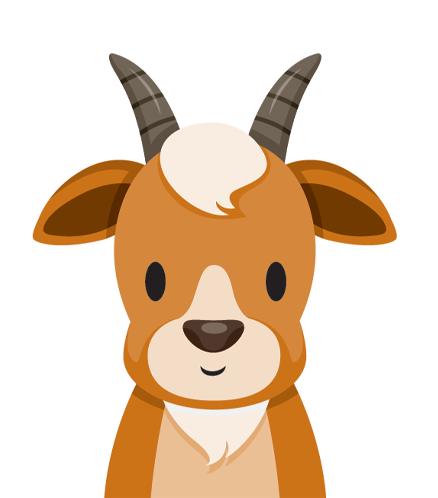 Birth Years: 1919, 1931, 1943, 1955, 1967, 1979, 1991, 2003, 2015
Develop structure, reduce clutter and stay focused.
Career & Money
You won't be strong at business this year. However, if you're on the creative side, you'll do well.
You might lose some focus, calm and money at the end of the year but at the same time, as you watch what you say and how you behave, there are a few lucky stars that could help you complete your projects stunningly.
Mind your own business and stay out of conflict and gossip.
Love
While it doesn't look good in the career and money section, the love life of goals seems better.
2021 is a lucky year for Goats in terms of love. People born in the year of the goat are seen as loving, romantic and passionate in a relationship.
Health
You will experience little to no health problems this year.
However, if you're unhappy, such as falling out of love, you'll quickly get sick.
Don't avoid any checkups and keep a lookout for stomach pains.
Monkey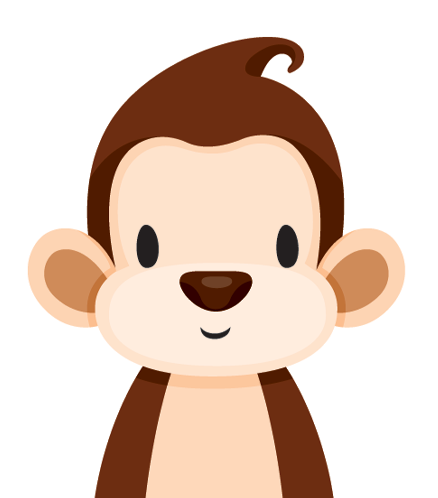 Birth Years: 1920, 1932, 1944, 1956, 1968, 1980, 1992, 2004, 2016
A year of spiritual evolution.
Career & Money
Good news for our Monkey friends out there, 2021 will be a year full of opportunities to show off your talent, ambition, work capacity and passion.
Your career will go smoothly and your finances, rising just as quickly.
For unemployed monkeys out there, you'll find a job that not only pays well but will bring your entire career on track.
For investments, wait until the end of the year.
Love
For people in a relationship, it's a good idea to think about marriage.
For singles, it's time to look for a partner.
You'll enjoy short flings but if you want a serious relationship, you'll have to be patient.
Health
This year will be a good year for Monkeys too, health-wise.
While you wouldn't have issues with your physical health, it's a good idea to pick up activities like tai chi, meditations or yoga to relax and grow stronger.
Towards the end of 2021, however, do keep a lookout for your health.
Rooster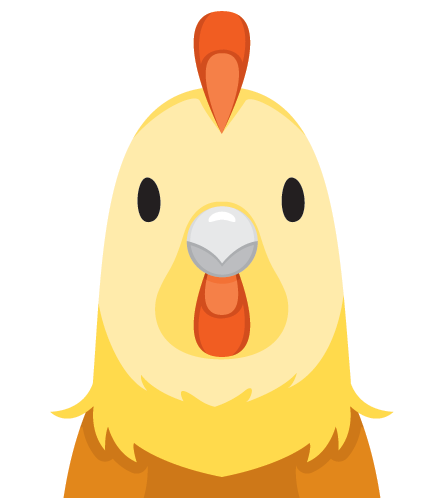 Birth Year: 1921, 1933, 1945, 1957, 1969, 1981, 1993, 2005, 2017
The year of change.
Career & Money
This is the year of change for Roosters.
While there will be sacrifices, you'll surpass the previous you and achieve everything you've ever dreamt of.
While you'll feel the desire to make a huge change, make sure to consider the other people around you before coming to a decision.
Between May and August 2021, your financial life will be very stable and the end of 2021 will bring about very quick changes.
Make sure to be decisive or you might miss the chance to act.
Love
The best month for love is July.
If you're already in a relationship, make sure to pay attention to your partner and appreciate him or her.
Health
You'll encounter physical and mental health problems brought about by stress.
Anxieties and exhaustion could surface too.
Be ready for important changes at work and at home, and go on a balanced diet this year.
Dog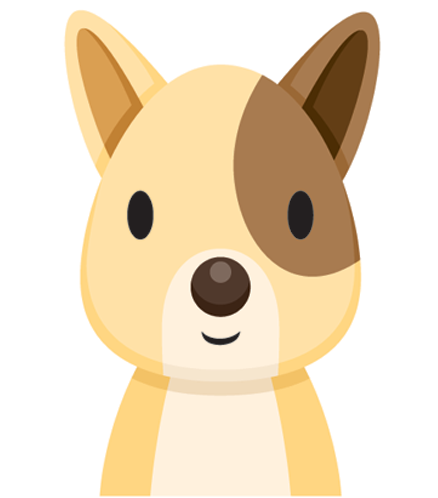 Birth Years: 1934, 1946, 1958, 1970, 1982, 1994, 2006, 2018
An important year with many special opportunities.
Career & Money
Plan your career and projects with care and be careful about overlooking projects that keep you fed.
Try not to make risky financial decisions and curb your excessive spending habit.
There will be plenty of opportunities up for grabs provided you act every single chance you can.
Make sure people know what you did and you might just be looking at an increase to your income.
Love
You'll meet someone special in the first few months of 2021, with the possibility of it becoming a stable relationship.
Health
You might experience chronic effects but it won't be anything serious.
Don't just work excessively but take time out to rest and recover as well.
Pig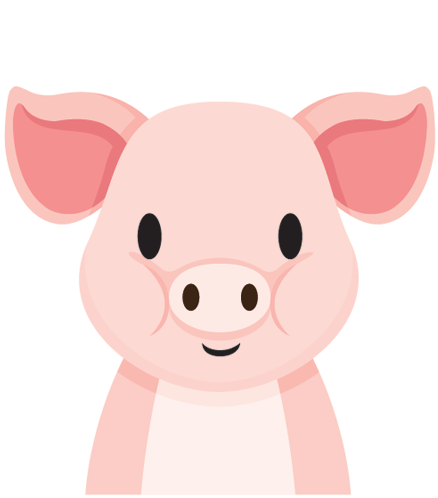 Birth Years: 1935, 1947, 1959, 1971, 1983, 1995, 2007, 2019
A good and harmonious year.
Career & Money
Positive developments in your career can be seen even at the beginning of the year.
You'll likely be given more interesting tasks at work, and quickly be promoted or transferred.
You will make a good impression and your progression in your career will lead to an increase in your income. And it's not just any increase.
It's a gratifying increase.
Love
2021 will be an easier and more positive year for our little piggies.
Those who are single will get married while those who are married will be happier.
Do show caution in your interpersonal relationships and take in the emotions and opinions of your close circle of friends and family.
Health
You'll enjoy a good state of health from March to the end of 2021. As long as you take the time to rest, you'll have no issues, work-wise, for this year.
You should, however, take the time to exercise and adjust to a healthier diet.
Feature Image: MatoomMi / Shutterstock.com
Like writing? Goody Feed is looking for writers! Click here for more info!