Last Updated on 2022-08-11 , 11:10 am
Hearing loss is broadly defined as "any deficiency in hearing", and it can range from mild, moderate, severe, to profound, and may affect one or both ears.
While this condition is often brushed off as an inevitability of ageing, did you know that it can affect anyone of any age? And it's actually not that uncommon.
According to a recent study done by the World Health Organisation, approximately 466 million people worldwide suffer from hearing loss that is extreme enough to be disabling.
Which means that in Singapore, at least 360,000 people, or 1 in 11 Singaporeans, suffer from hearing loss.
There are many reasons that can lead to hearing loss too: an inborn disability, extended exposure to loud noises, frequent or chronic ear infections, head or ear injuries, and ageing.
How Does Hearing Loss Affect Us?
Besides the obvious, hearing loss can lead to auditory fatigue because the brain needs to work harder and the patients needs to focus more to listen, especially in a noisy environment. This tends to be very energy-draining and often causes patients to give up communicating and socialising altogether.
People with hearing loss may start withdrawing into themselves and avoid social interaction altogether.
And the older we get, the more pronounced the effects are.
According to a study done by Johns Hopkins University in 2011, untreated hearing loss can lead to dementia, which can in turn, profoundly impact human life.
Dementia is classified as the loss of cognitive functioning, be it thinking, remembering, or reasoning.
Patients with mild hearing loss are twice more likely to develop dementia, those with moderate hearing loss face triple the risk, and patients with severe hearing loss are five times more likely to develop dementia.
What's the correlation, you ask?
Well, being able to hear and listen properly stimulates the brain.
Leaving the hearing loss untreated may lead to significant brain shrinkage, which is why it is incredibly important to get it treated so as to ease the patients' listening efforts and let them better engage with their loved ones.
If you have a loved one exhibiting troubles with hearing properly, please seek professional help immediately.
Studies have shown that the use of hearing aids may able to help to lower the risk of cognitive decline and developing dementia, and can largely improve the patients' quality of life.
Introducing 20dB Digisound
20dB Digisound is a professional hearing centre that helps patients with hearing concerns, bolstered by a team of dedicated professionals and audiologists.
It also offers a wide variety of hearing aids that can suit your lifestyle at affordable prices, and 20dB Digisound has an exclusive contract with the brand Unitron, a Switzerland technology with more than 60 years of experience.
20dB Digisound has been around since 2002 in Singapore, pioneering the way for hearing awareness.
To celebrate its 20th anniversary & National day, 20dB Digisound is offering a complimentary 20-day hearing aid trial for Goody Feed readers (T&C apply).
Before getting fitted with hearing aids, it is important to know the condition of your hearing level.
Fortunately, 20dB Digisound is located in five prime locations that are easily reachable, namely Jurong East (Westgate), Katong, Novena (Square 2), Chinatown Point, and Orchard (Lucky Plaza).
You can also make online appointments for your preferred outlets to arrange a free comprehensive hearing test.
20dB Digisound will be extending their operation hours to the weekends as well to accommodate more clients who might be busy during the weekdays due to their various commitments.
Furthermore, they will be providing Home Service for the first time!
The Aftercare Promise
With 20dB Digisound, the hearing care centre promises to be there with you, every step of the way.
From interpreting and explaining your hearing condition (supposing if there's any), offering advice to help with your hearing ability, or getting fitted with hearing aids, its team of caring professionals will be your constant guide.
There is a 20-day complimentary trial, whereby you can experience the technology and the difference with hearing aids before deciding if you'd like to purchase the hearing aids.
And of course, the hearing aids are fine-tuned accordingly to provide the most effective and comfortable hearing experience.
Prior appointments for 20dB Digisound patients are free of charge afterwards.
The Aftercare Promise also includes biannual check-ups to ensure the health of your ears and the condition of the hearing aids.
In addition, there will be a full hearing assessment every year or advice by audiologist in order to do the necessary adjustment. This will allow 20dB Digisound to closely monitor the patients' hearing levels and to decide on any further steps, if required.
20dB Digisound is hoping to be the preferred choice of audiological services and hearing rehabilitation centres in Singapore.
Its mission is to establish an island-wide network of hearing centres with qualified audiologists, equipped with compassion and the expertise to help you in your times of needs, and to spread the importance of hearing awareness.
Offering a Wide Range of Hearing Aids
As previously mentioned, 20dB Digisound offers a wide variety of hearing aids.
Whether you're looking for hearing aids that are practically invisible or fitted around or outside your ear canal, 20dB Digisound promises to deliver.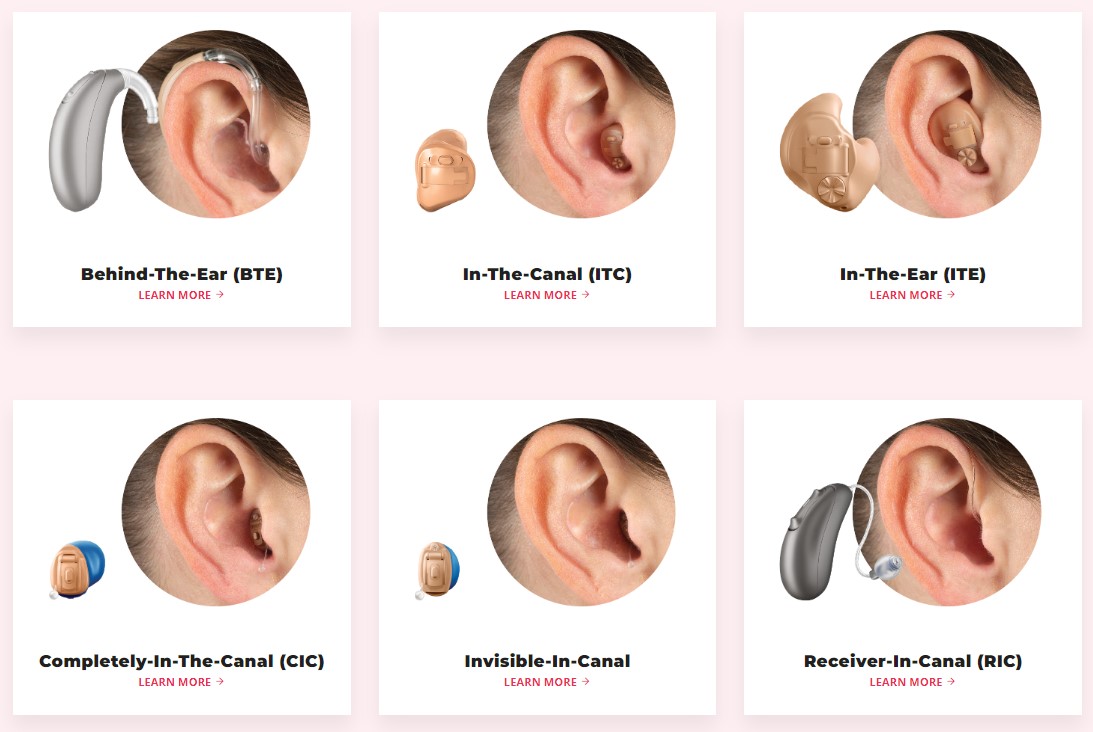 The rechargeable hearing aids also have smart phone connectivity and speech clarity, because it's 2022: life is all about connectivity, eh?
You won't be left wanting for choices, and your dedicated audiologist will help you find the perfect match for your lifestyle.
What Are You Waiting For?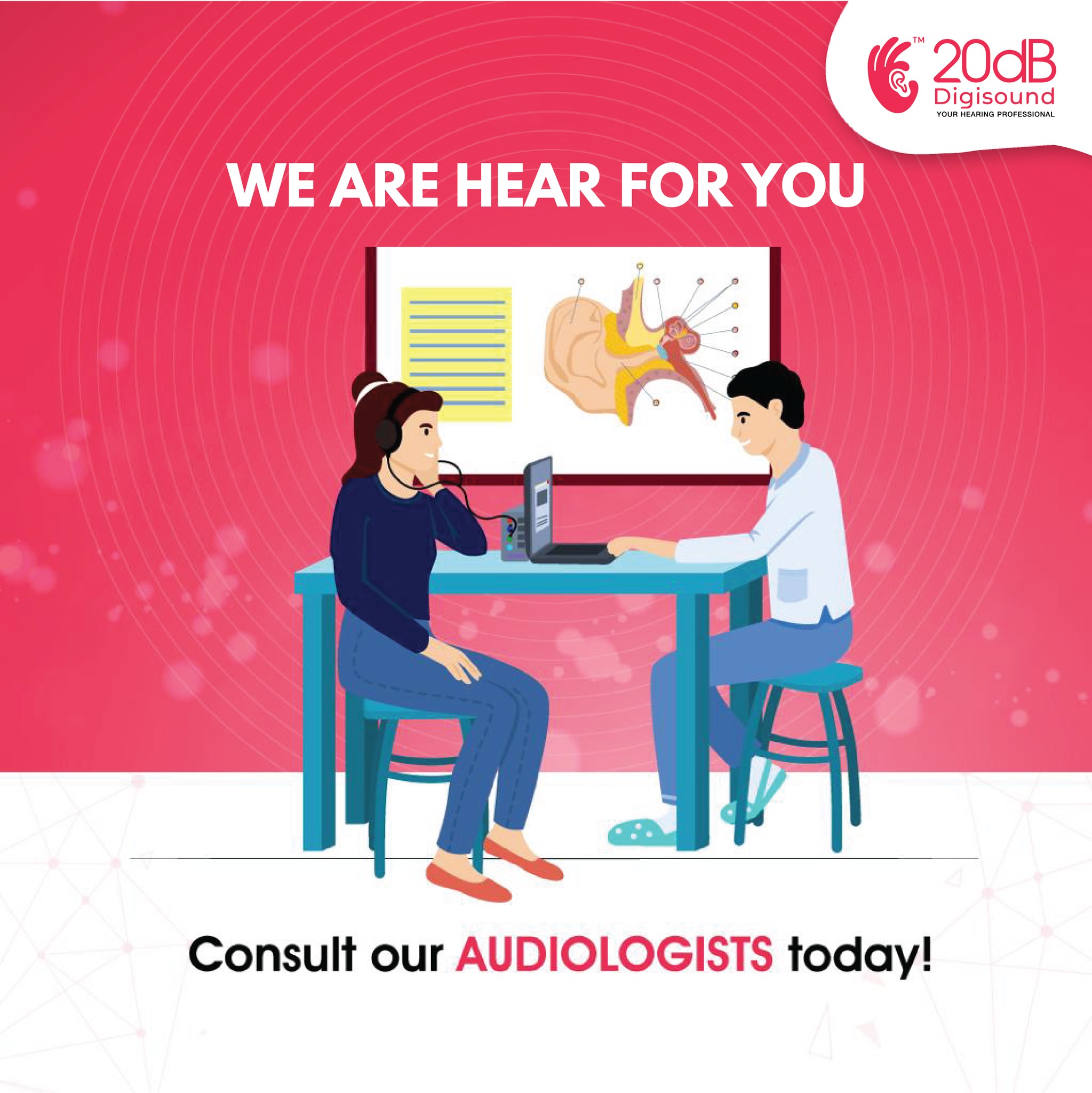 If you deeply care for your friends and family, and notice that they have hearing issues, like finding audio devices too loud, having difficulty keeping track of conversations when there's background noise, or needing you to repeat your words frequently, it might be an indicator that they need professional help.
Or perhaps, you're the health-conscious sort who prefers to be safe rather than sorry.
Either way, you can book a free appointment at this link or call 6338 9626. Limited slots only.
The earlier any sort of hearing loss is discovered and treated, the better.
It affects how you live your life, after all.
If you would like to find out more information about 20dB Digisound, here are the links to their pages:
For customer care, you can contact 20dB Digisound through WhatsApp at https://wa.link/r8nye3.
This article was first published on Goody Feed and written in collaboration with 20dB Digisound.