---
Advertisements

---
At around 2.10 am on 15 April 2023, the Singapore Civil Defence Force (SCDF) said it received a call for water rescue assistance at Kekek Quarry in Pulau Ubin.
The call was for a 20-year-old full-time national serviceman (NSF) who serves at Tampines Fire Station. He has been missing while off duty in Pulau Ubin since 15 April 2023. 
The SCDF and the police are now in the midst of a full-time search for the man.
NSF Went Missing After Visit to Kekek Quarry
The SCDF reported finding no trace of the missing man upon their arrival at Kekek Quarry on northern Pulao Ubin Island. 
According to Lianhe Zaobao, an island resident named Mr Wang claimed that the missing NSF's friend sought help near Kekek Quarry around 7 pm on 14 April 2023. 
Mr Wang also mentioned that the missing man's family and friends suspect he may have gone swimming in the quarry lake without taking his phone before disappearing.
He further stated that it rained on the island between 5 pm and 7 pm on the same day the friend sought help.
Quarries of Pulao Ubin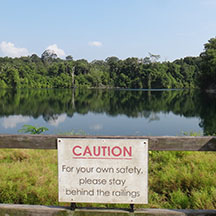 Kekek Quarry is the smallest of the seven former quarries on Pulao Ubin. In 2007, the Building and Construction Authority (BCA) reopened the quarry for limited operations. 
The quarry's lake, which can reach depths of up to 40m, reportedly houses crocodiles and pythons.
For those born before the 90s, granite quarrying was the leading trade in Pulao Ubin until granite was excavated below sea level, causing the final quarry to cease operations in 1999. Most residents now engage in farming and fishing to serve the island's small tourism industry.
The abandoned quarries have since filled with rainwater, and vegetation has returned to their edges. Despite the scenic views, these quarries remain hazardous. 
As a result, visitors have never been permitted to enter most quarries in Pulao Ubin due to potential risks.
Drowning Cases in Recent Times
Since 24 December 2020, the Maritime and Port Authority of Singapore (MPA) has implemented additional safety management measures at the Marina South Pier and Changi Point Ferry near the Southern Islands and Pulao Ubin. 
The MPA has also cautioned individuals engaging in recreational activities at sea to be mindful of potential dangers, including strong waves and currents, deep drop-offs, and underwater hazards nearby watercraft.
These advisories were issued for a valid reason. On 29 March 2022, it was reported that a 43-year-old man was found dead on Lazarus Island, a part of Singapore's cluster of Southern Islands, after swimming in the sea during a family vacation.
Moreover, just last month, on 14 March 2023, the body of a 42-year-old man was found after he went missing for a day. The individual drowned while fishing in Jalan Watsiam, an area near Pulao Ubin popular among visitors.
Investigations Ongoing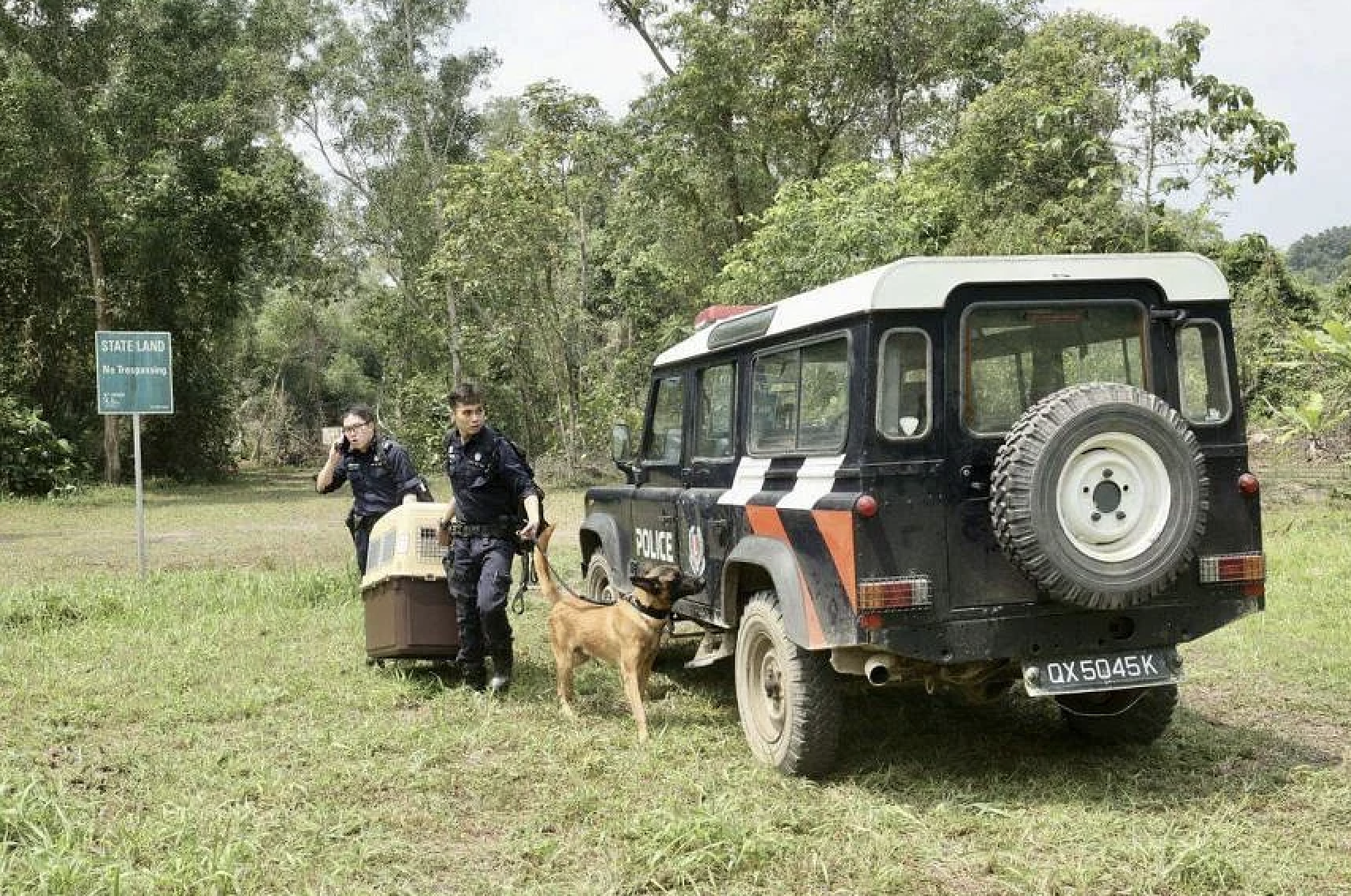 Following the incident, SCDF firefighters initiated visual searches from the shore while the Disaster Assistance and Rescue Team utilised an underwater Remotely Operated Vehicle (ROV) to aid their investigations. 
The ROV uses sonar-imaging technology to map out the underwater terrain, reducing search time and risks for divers in low visibility conditions.
Police officers have also been involved in the search efforts. The SCDF is currently extending necessary assistance and support to the missing person's family while investigations are ongoing.

Fresh grads, you don't need any experience to earn up to $4,200 with this "secret":
Read Also: