---
Advertisements

---
Last Updated on 2022-10-14 , 10:44 pm
If you're looking for a recreational activity and you love camping, you don't need to go overseas to fulfil your urges.
Here are four places you can camp at to reminisce the BMT times or just to spend some good old quality time with your family and friends.
Pasir Ris Park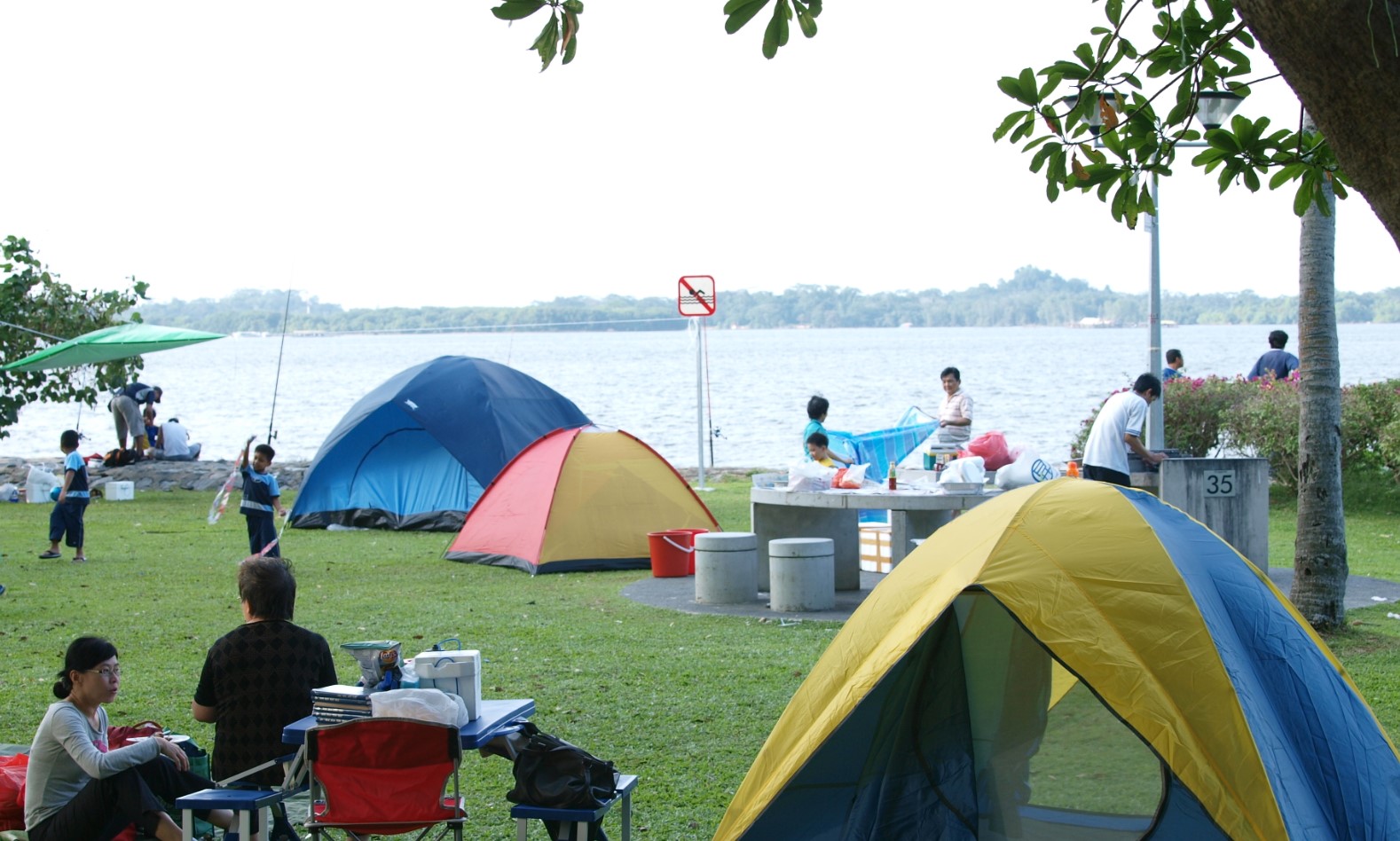 If you love the nature, why not consider setting up a tent at East Coast Park? Not only does it have modern park activities such as water sports, cycling, inline skating and barbeque rentals, it also features a carefully preserved six-hectare mangrove forest.
With multiple trails and boardwalk along the mangrove forest, you are sure to enjoy yourself with the company of your family and friends during the duration of your camping trip here. This park also features one of the largest playgrounds in Singapore so you don't need to worry about the children getting bored.
Since it's located in the east, you can chill under the sky and watch planes fly past or enjoy the beautiful sunrise/sunset with your loved ones.
East Coast Park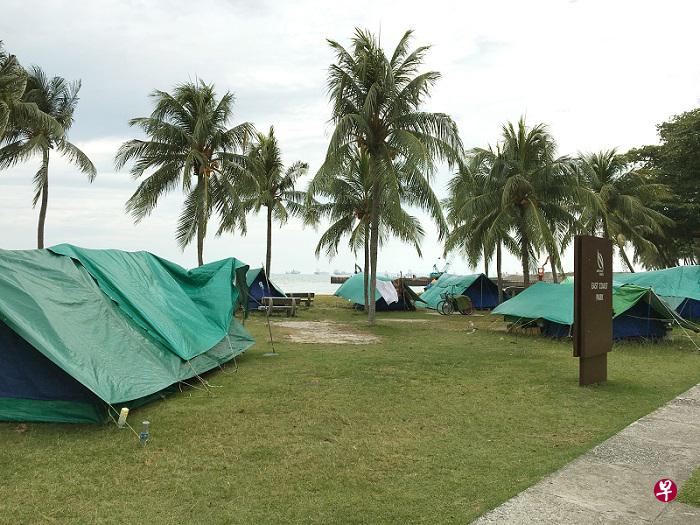 Being one of Singapore's most treasured urban getaways, it offers an exciting diversity of sports, dining and recreational activities.
With the theme "Recreation for All", the park will definitely have something that everyone will like there. You can sit back, relax and enjoy the beach's scenery whilst enjoying picnics under the swaying coconut palms, Casuarinas and Ketapangs.
You can also enjoy a cool sea breeze as you either barbecue or patron the nearby hawker centre and restaurants for a hearty meal.
West Coast Park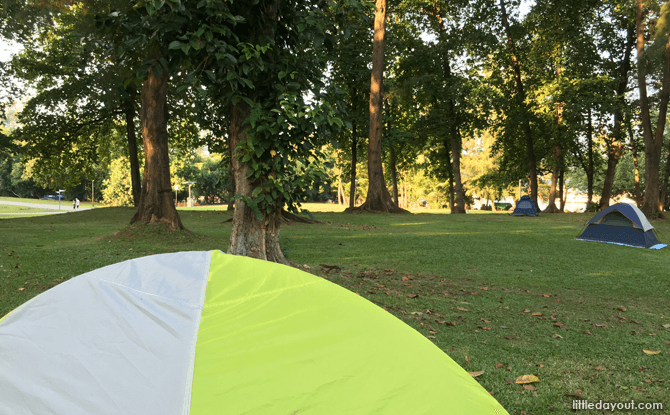 With seven impressive play areas, both kids and adults alike will definitely enjoy this park, as though their inner child has been summoned. The site boasts even boasts recreational activities like Zipline Flying Fox, where you can whoop your way down at high speeds.
Adults, don't be shy and step up to the plate, you will have plenty of like-minded company queuing up with you!
---
Advertisements

---
Furthermore, there is a ninja obstacle course too. What's there not to like about this park?
Pitch your tent at Area 3 within the park and enjoy the outdoor camping experience. If you're not that fond of barbeque food, there is a 7-11 nearby so there is nothing to worry about!
Palau Ubin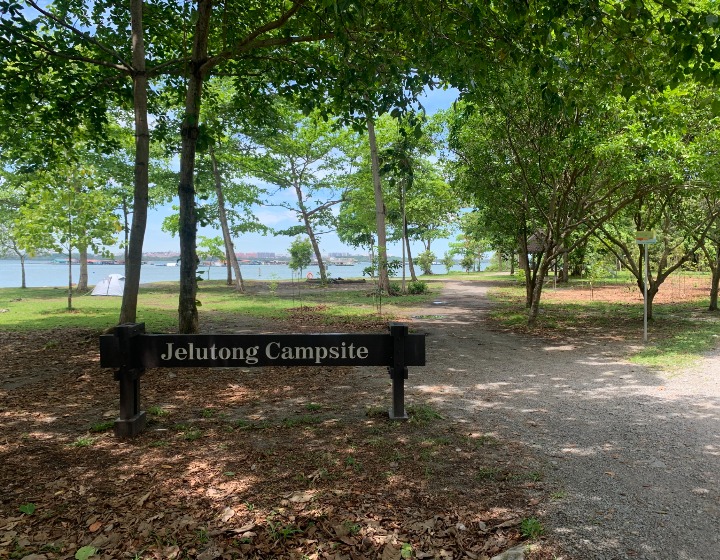 Although permits are not required for camping here, but it's advisable for you to inform the rangers when you are there. There are three camping sites for you to choose from⁠— Jelutong, Mamam and Endut Senin.
Make sure to check Palau Ubin's official website first before making any plans, just in case your chosen campsite might be closed.
Here, you will be able to immerse into the outdoor camp experience, since you can make your own campfire, observe wildlife (beware of the boars) and explore the amazing natural trails this place has to offer.
Camping here allows you to detach yourself from modern technologies as the mobile signal there is terrible to the extent where you will end up switching off your electronic devices. This way, you are able to fully enjoy and appreciate the nature as well as enjoy the night skies which are filled with stars.
Make sure to visit Chek Jawa Wetlands when you're there; you will be able to see an ecosystem consisting of six major habitats. Bring along the kids to this place to let them have a feel of what kampong used to be like!
Featured Images: National Parks Board, Lianhe Zaobao, Little Day Out & Sassy Mama

Your parents are wrong: MSG (Monosodium Glutamate) is good for you (sort of). Here's the truth:
Read Also: