---
Advertisements

---
Last Updated on 2023-03-10 , 3:48 pm
If you've been to Giant or Cold Storage recently, you'd have seen Meadows products everywhere—all at eye level.
Doesn't ring a bell? Here, this should do the trick: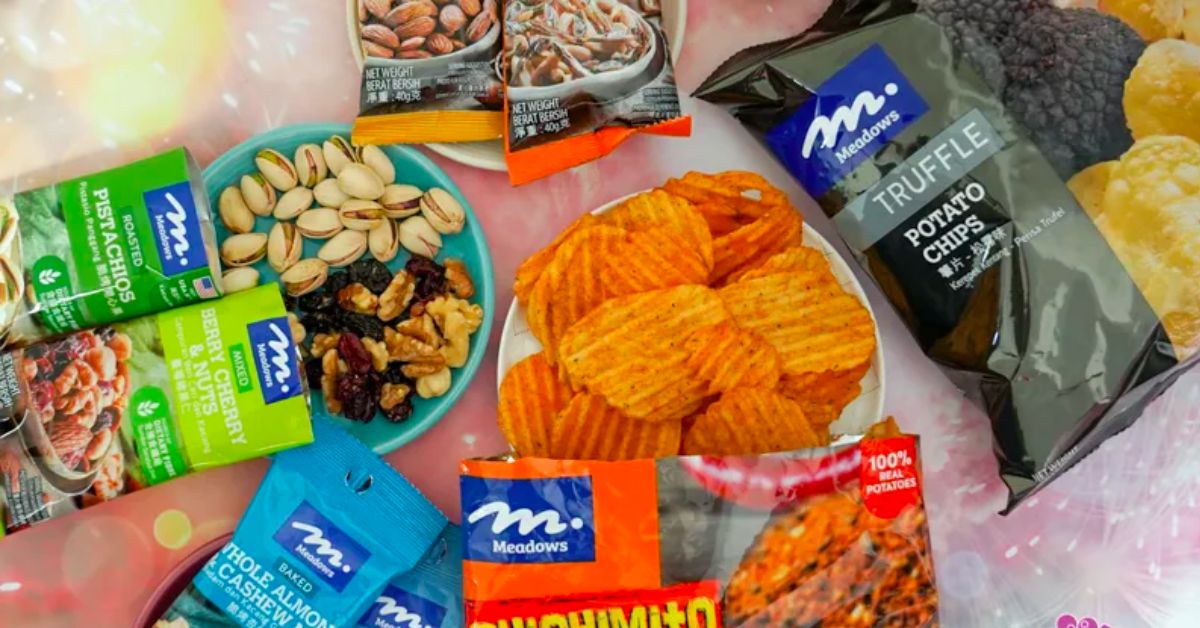 So, where is the Meadows brand from? Of if you're a foodie…where are Meadows chips from?
Here's what you need to know about Meadows, the blue and white brand that you'd see much more often.
Meadows is Owned by the Same Parent Company as Cold Storage and Giant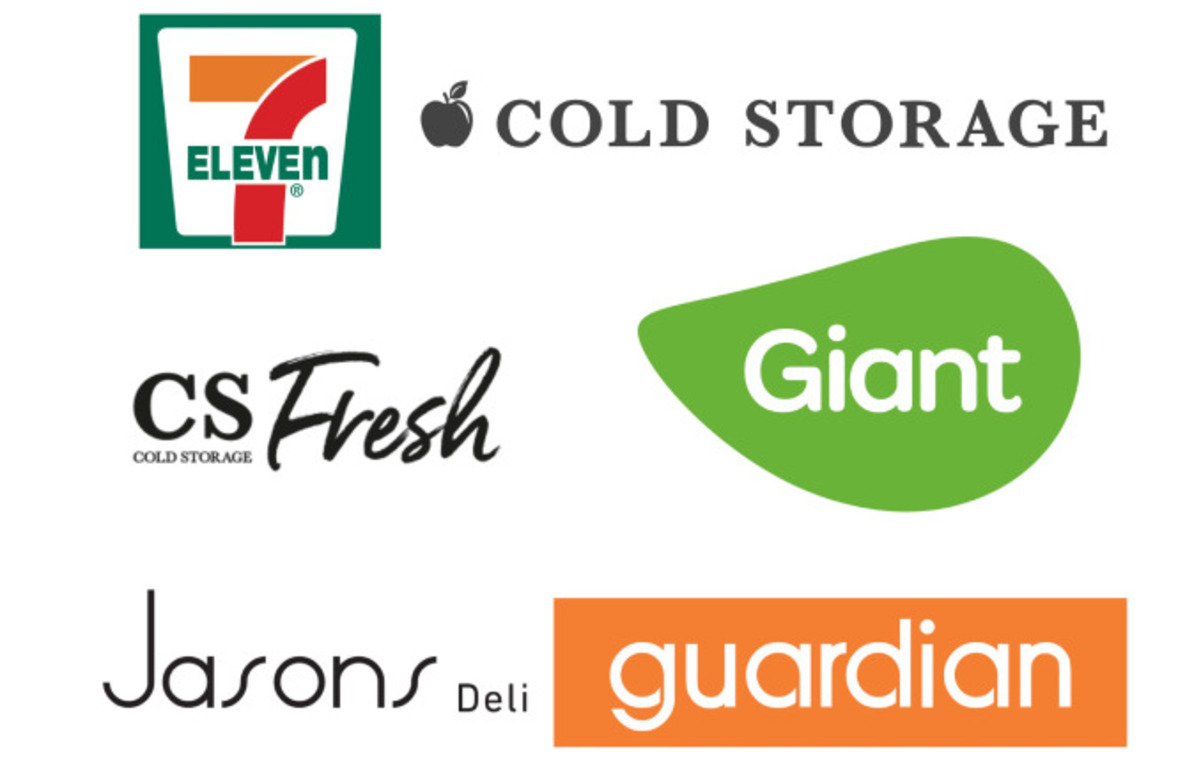 Perhaps it comes as no surprise these stores always seemed to be filled with Meadows products. After all, Meadows is the house brand for these grocery store chains.
The Dairy Farm International (DFI) Retail Group doesn't just own these two supermarkets though. The Hong Kong retail company also has Wellcome, one of the largest supermarket chains in Hong Kong, and Marketplace, a high-end supermarket available in Singapore.
You might be surprised to find out that both 7-Eleven and Guardian are also under its list of subsidiaries.
So support one of them, and you'll technically be supporting them all.
And yes, that is why you'd see Meadows products in 7-Eleven, too. Lots of them, in fact.
Meadows Has an Award-Winning Cola Drink

Meadows won a Monde Selection 2022: Gold Award for both its Meadows Cola Classic & Meadows Cola No Sugar Drink just this year.
It also took home a Grand Gold award for its Meadows Soda Water.
Monde Selection is an annual non-competitive award open to food, drinks, and cosmetics products, created in 1961. It is run by the commercial company, International Institute for Quality Selections, Brussels, Belgium.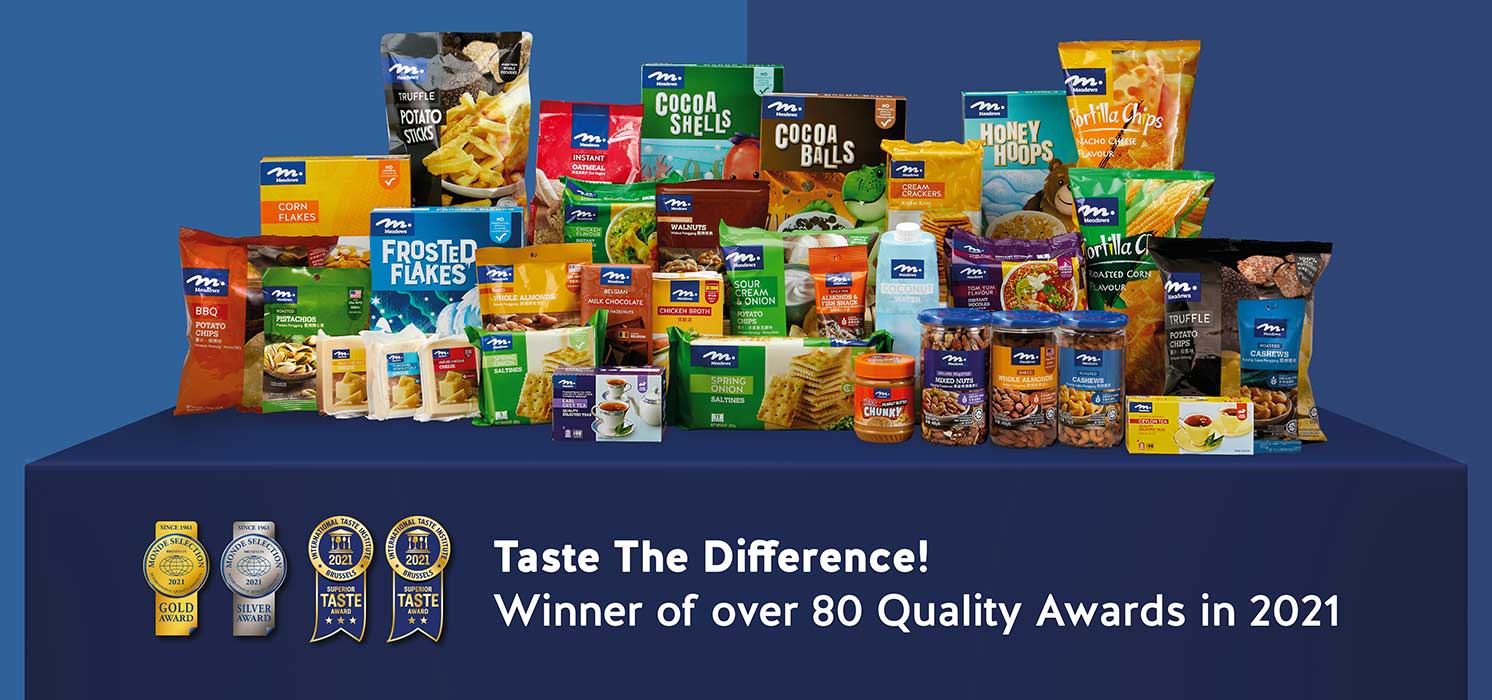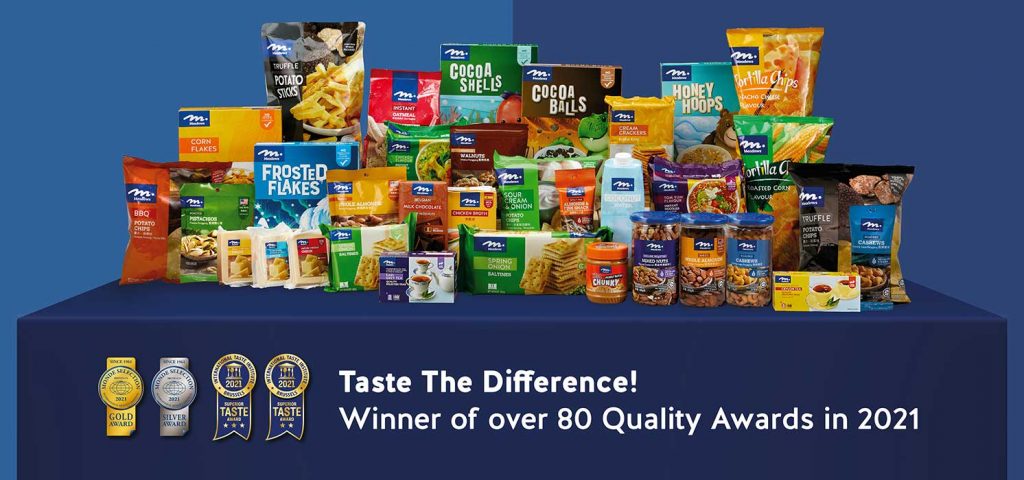 In total, they've won over 190 Quality Awards since 2021, which it attributes to its tried-and-tested process that it runs with customers.
 "Using a customer-centric approach, we have developed an exclusive range of products we are confident will delight our customers. With Meadows, customers can expect fresh, high quality and great tasting products at affordable prices," Mr Lee Yik Hun, the Marketing Director of Dairy Farm Group said.
Not bad for a newcomer brand with more affordable than average snacks.
Oh, yes, it's that drink you've been seeing in Giant and Cold Storage, taking lots of shelf space that used to house Coca-Cola and Pepsi.
They Don't Just Sell Snacks
While Meadows' chips, nuts and drinks made have earned them some awards and are most well-known (at least here in Singapore), they also offer a range of products in the fresh produce and non-food range.
Meadow's Fresh Produce range includes fruits like Royal Gala Apples, meats like Australian Angus beef, and vegetables like Australian white potatoes and carrots.
In their non-food range, you can find common household products like toilet paper (another brand for you to buy out in the next pandemic), dishwashing liquid, and more.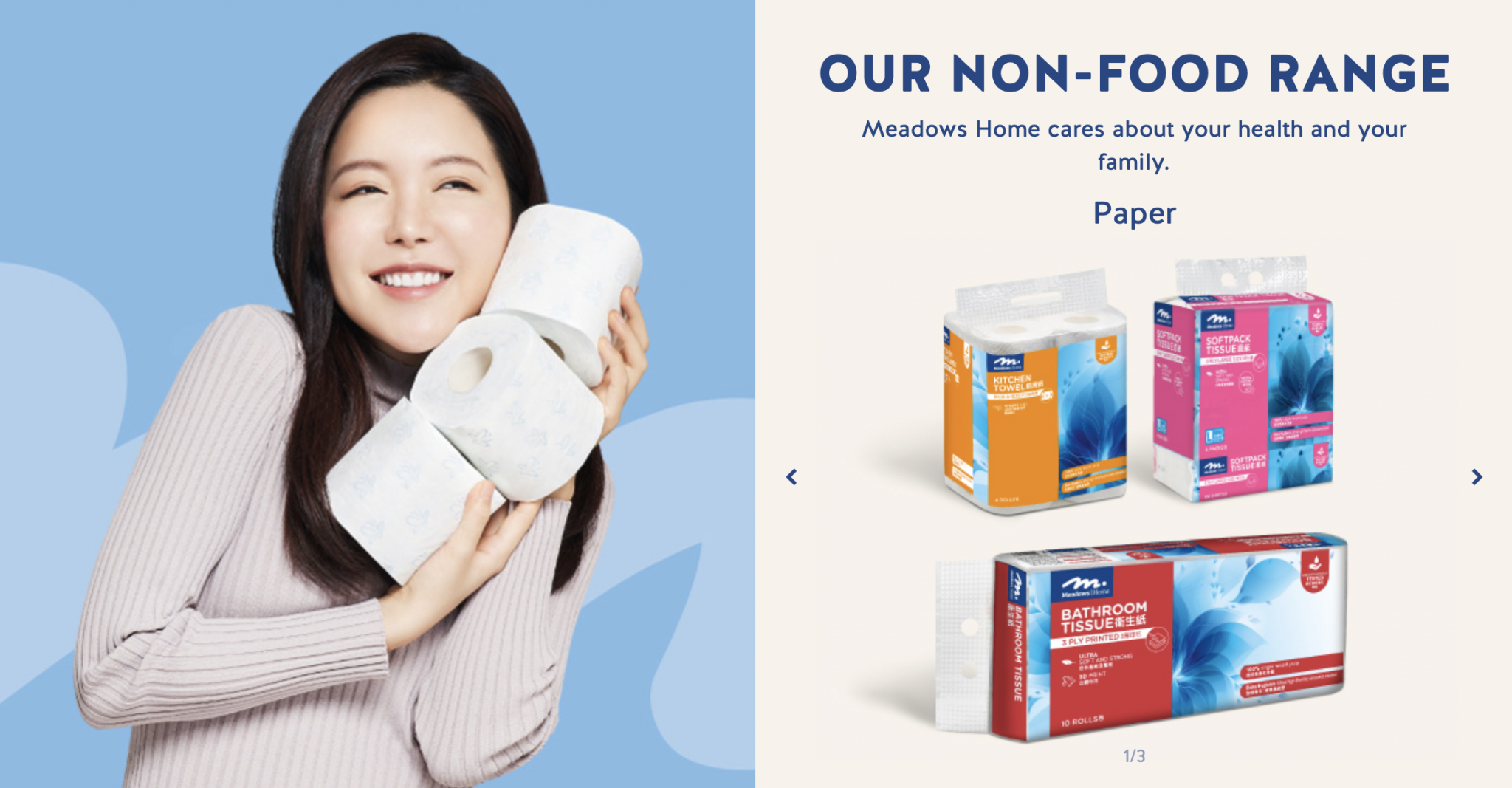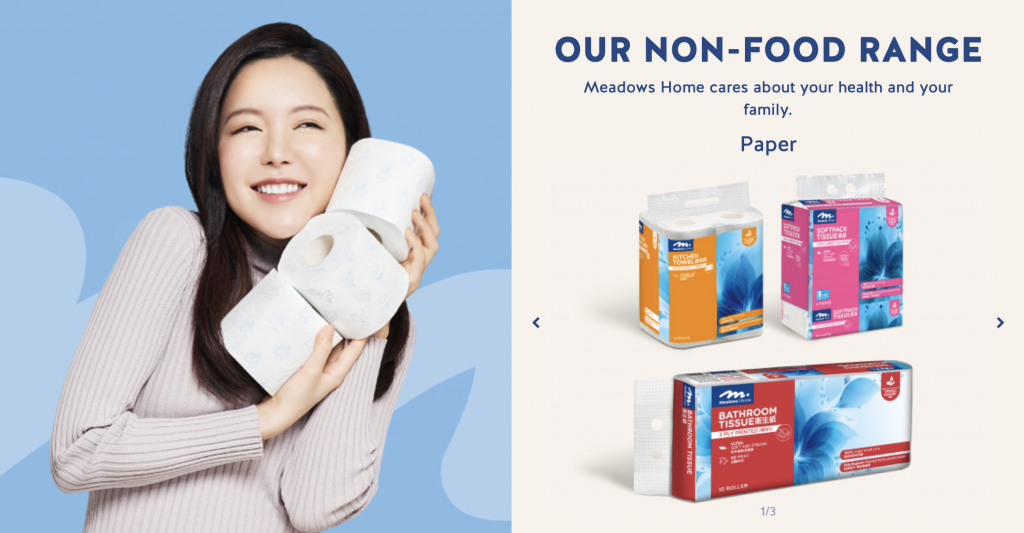 There might be an app for everything…but there's a Meadows for everything, too.
---
Advertisements

---
They have The Best $1 Truffle Chips
Real truffles take six to seven years to grow, require the right weather conditions, soil chemistry, and a bit of luck for them to grow successfully. You'd also need a well-trained pig or dog to sniff out those delicious puppies.
Luckily for those of us who have a taste for the high life but a budget of a primary school kid, imitation truffle products have hit the supermarket shelves in recent years.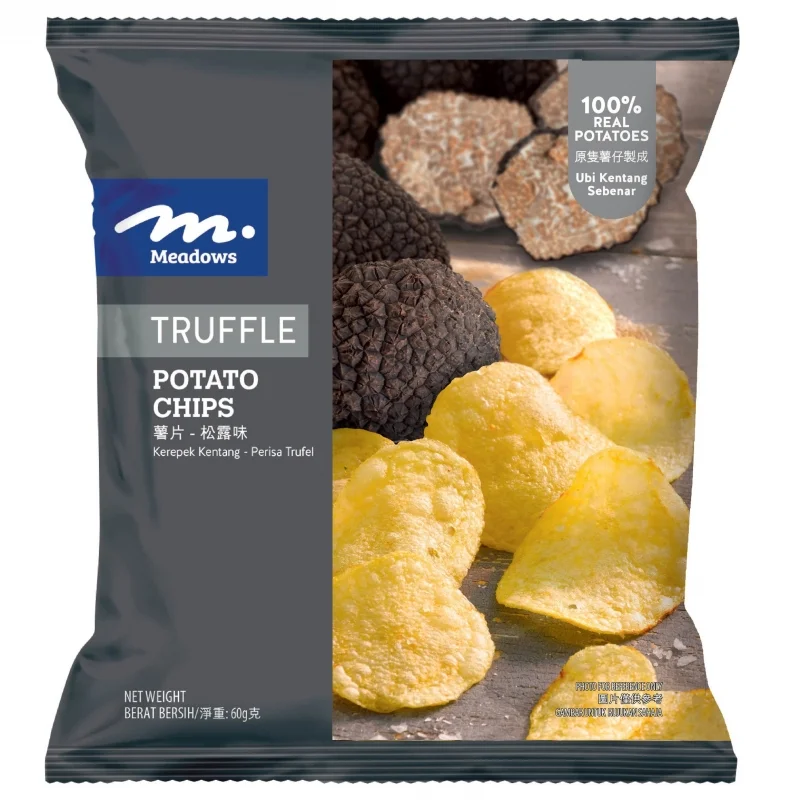 Amongst them is Meadows' truffle chips, which you might want to purchase on your next grocery shopping trip. It is made of 100% real potatoes, and many say it has a stronger truffle taste and smell compared to household chip brands like Lays. It also has the right amount of saltiness and each chip isn't too thick, giving it a perfect crunch.
As a plus point, it's much cheaper too. For just $1 for a 60g pack of Meadows truffle chips, this savoury snack gives you a bang for your buck.
Also, did I mention it currently holds a 4.9/5 star rating on Lazada which is pretty damn high if you ask us?
Okay okay, I'll shut up about the chips now.
---
Advertisements

---
They Source Their Ingredients from All Over the World
The Meadows range is also made from carefully sourced ingredients from all over the world "with a focus on quality, value, and presentation".
For instance, the same potatoes used to make their chips of all flavours is cultivated from highly fertile soil, giving it a better quality. They also sell ice cream from New Zealand, made with fresh cream from free roaming cows, and Fujian tea made from handpicked tea leaves within the Chinese province.
Be sure to check out these international products on your next trip to Giant or Cold storage.

Fresh grads, you don't need any experience to earn up to $4,200 with this "secret":
Read Also: