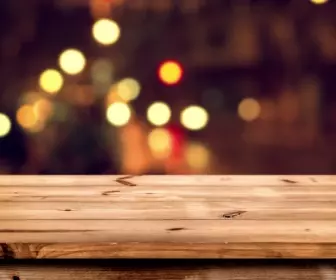 Singapore has grown rapidly from a third world country to a country with a first world economy in half a decade.
In the past, when Singapore was still developing, we were less educated and people usually stuck to a trade for life—learning as an apprentice under a master in his chosen field, for example, furniture making, carpentry, etc.
In Singapore today, where your education qualification determines the job that you're able to get, you would have thought it's a totally different playing field out there.
---
Advertisements

---
You go to school, you study theories and go on internships, and then you get thrown into the working world, or as we like to say, into the deep end of the pool. Or is it?
You might find it interesting (we know we did!) to know that there still exists apprenticeships. Now, this list is not exhaustive but instead comprises of entries that we thought were pretty interesting. Do you know of any other apprenticeships out there?
Tze Char / hawker cook
Let's start off with the most obvious one: local hawker fare. There's usually a couple of ways you can go about becoming one: you have tons of money to put down as capital, then you learn as you open for business; your family opens a hawker stall, and you're continuing the family legacy.
If both ways do not work for you, you can opt to work at a hawker stall and do miscellaneous things like chopping vegetables, manning the cash register and then, you work your way up before eventually, leaving the stall to open one of your own.
---
Advertisements

---
Of course, in 2014, there was a hawker apprenticeship programme as well where youngsters can actually take part and learn from famous hawkers here in Singapore. Unfortunately, it was reported that the take-up rate of this programme is very low.
Creative Craftsmen
Now, we're not sure if you have heard about this, but back in 2014 when Singapore was trying to reinvent the furniture industry, the Creative Craftsmen Apprenticeship Programme was started by Singapore Furniture Industries Council, National Trades Union Congress' Employment and Employability Institute (e2i), Singapore Workforce Development Agency and Spring Singapore.
It is a 6-months practical and theory course which pairs up employers and students, and the students work at their employer's workplace after the course for another 6 months.
CG Artists/Animators
Okay, this isn't really an apprenticeship because you do not become an apprentice but a "runner" instead. You're the one buying coffee, getting stationeries, cleaning up residential units for foreign artists invited to the company to collaborate, etc. And after a year, you'll be assessed if you're eligible to join the company as a full-time artist.
More often than not, you are only able to learn if you take the initiative in approaching your seniors and poking your nose into their projects on your own time after office hours.
Working with Horses
---
Advertisements

---
Have you always dreamt of riding a horse into the sunset? If you did, you might want to consider becoming a jockey. Singapore Turf Club offers an Apprentice Training Programme where they teach these apprentice jockeys what they need to know to survive on the track.
NTUC's e2i also organised an equine career fair and produced these 3 videos which feature many jobs in the equine industry you must watch if you're interested in working with horses.
As there are many skills in this industry you cannot learn in a classroom, you can approach the following employers to ask about apprenticeship opportunities.
Earn and Learn Programme (All fresh grads need to know this)
Fresh grads out there, you need to know this if you're worried about getting a job after graduation or not being prepared enough to excel in the chosen field of your choice.
---
Advertisements

---
This programme pairs you and an employer up right from the start. Once selected, you can expect to go through a 12-18 month structured training programme where you will be equipped with all the skills you need for the specific industry.
At the end of this programme, you are given a certificate to prove that you are more than skilled enough for the position you hope to get within the industry; not to mention there's a high chance your employer will want to retain you as a full-time employee depending on your performance lah.
Because they have invested in your training, they will want your expertise within the company. If not, it will feel like they cook the rice only to give to other people to eat for free.
And to make the pie even sweeter, there's even a sign-on bonus for the programme participants as well!
ICT professional
---
Advertisements

---
If you qualify for this apprenticeship supported by NTUC LearningHub, you don't even need prior experience. Employers are obliged to provide on-the-job training and coach / mentor you. You can also look forward to a 1-year career development plan and a pay increase upon completing your training.
Bonus: Antman
Remember how the Antman can shrink in size and pull off mini-scale feats? Soon you can take a course jointly identified by NTUC and NTU on how to create nanomaterials for healthcare, electronics and even cosmetics (what a great pick up line!).
NTUC has raised $50 million (which the government will match 3-to-1 with another $150 million) to subsidise course fees for this part-time 13-week course, which is among 28 Technology Enabled Learning (TEL) courses beginning August 2016.
This is the first time that NTUC is partnering with a university to develop short courses to help people keep up with technology and industry developments. Credits earned from these courses can count towards an eventual degree.
---
Advertisements
---
If you're more into Dr Frankenstein, there is also an Advanced Molecular Genetics course where you can learn about creating engineered stem cells and genetically modified DNA.