Craving for Mala in the middle of the night? Or maybe, you sudden wish you had a McDonald's Egg McMuffin to bite into when it's 3pm?
No matter which it is, I'm now telling you that whatever you want, at any time you want it, it's entirely possible.
Why?
Because 7-Eleven, the 24-hour store that doesn't care about Breakfast or Lunch/Dinner menu timing, has new, exciting products.
7-Eleven Now Selling Mala Hotpot & 2 Other Hot Pots
While Chinese New Year is a time for hotpots, 7-Eleven firmly believes that this delicious goodness should be available to anyone at any time.
This Chinese New Year, 7-Eleven is launching three different hotpot options packed with enough ingredients for one.
For Mala lovers, there's the Mala Chicken Hot Pot which features a special mala soup base made with a blend of 9 different spices, guaranteed to give you all the ma you can handle, and more.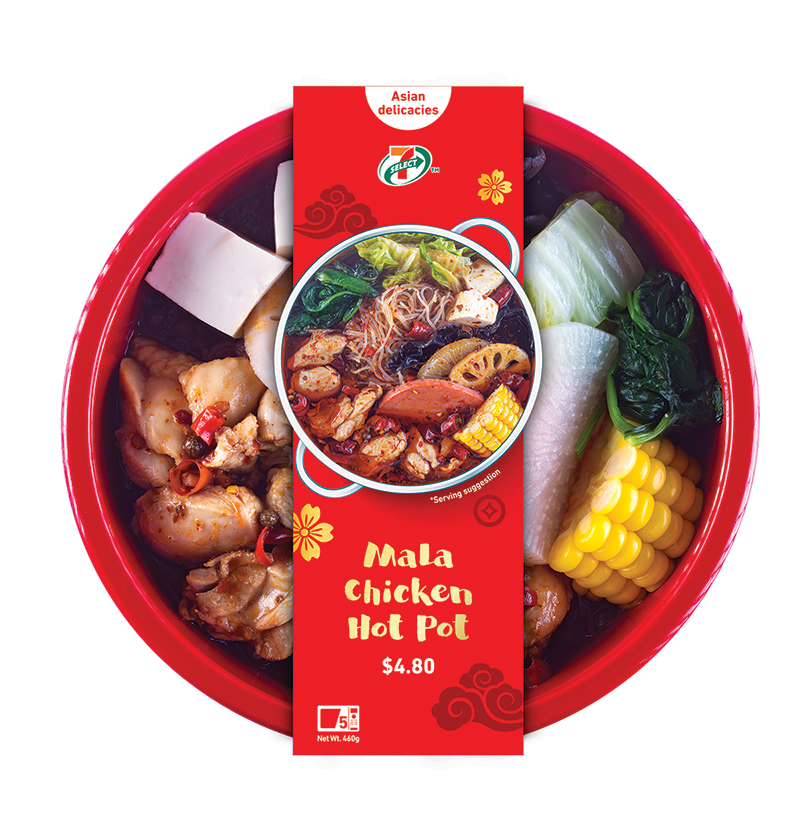 The ingredients within are not to be scoffed at either, with juicy spicy chicken, luncheon meat (a staple, actually), spinach, corn on the cob and more.
For those who aren't fans of spicy food, there are two other options available.
The first is the Tomato Seafood Hot Pot which has a refreshing tomato soup base, enhanced by succulent prawns, crabsticks, clams and more.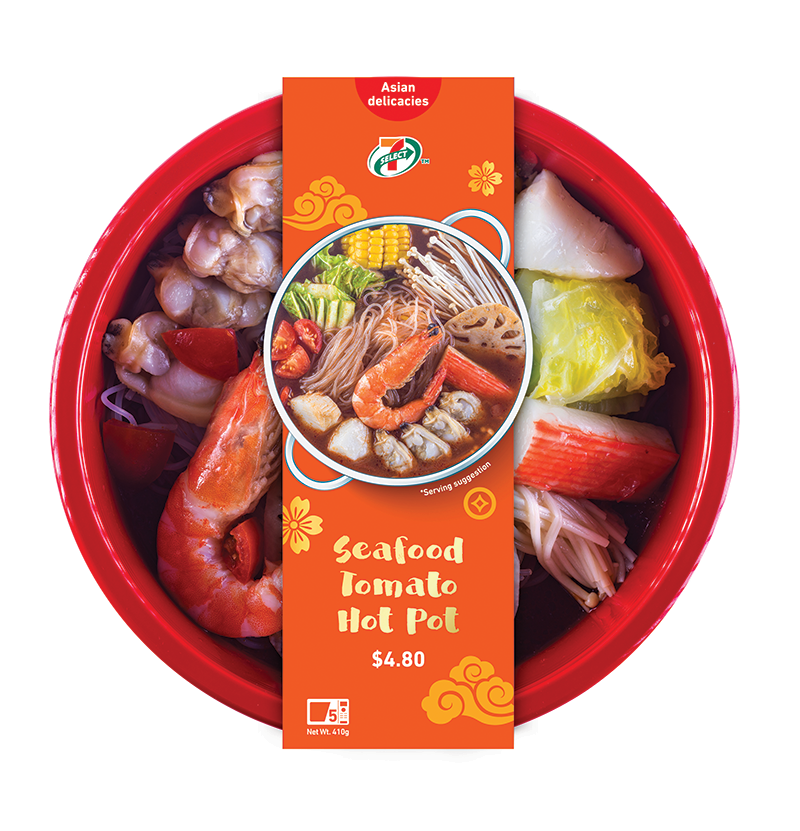 Fancy something a bit healthier?
There's also the Herbal Chicken Hot Pot which comes paired with quality ingredients such as chicken thigh meat, black fungus, spinach, soft tofu and more.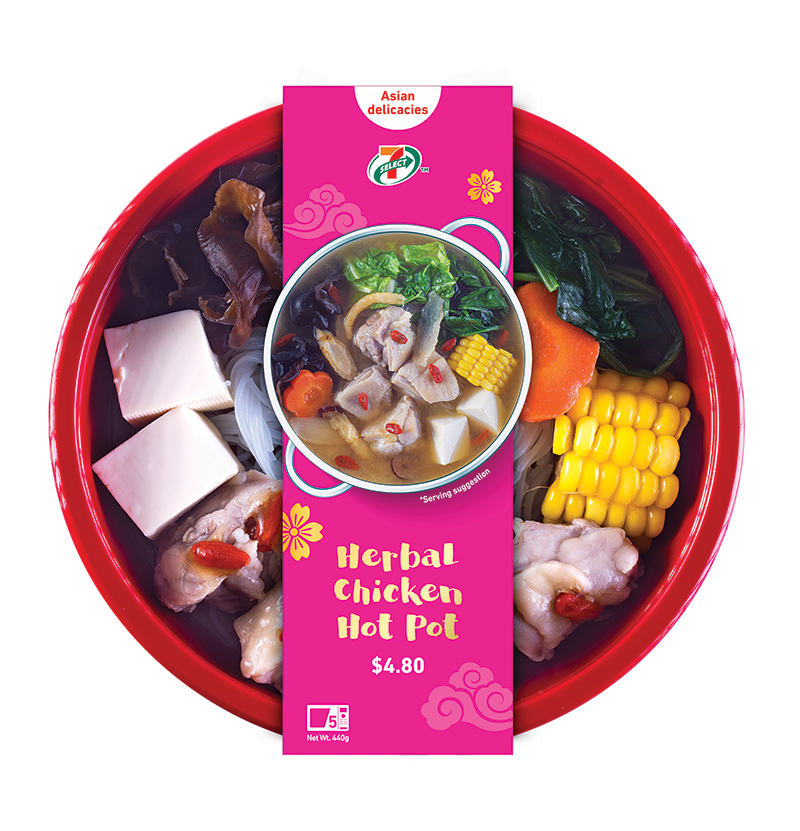 Of course, the soup isn't something to scoff at either, and the delicious double-boiled chicken soup was left to simmer for hours to get that delectable aroma you'll be hard-pressed to find anywhere else.
---
Advertisements
---
To enjoy, all you have to do is to enter a 7-Eleven outlet, pop it into the microwave for two and a half minutes and voila, a delicious, aromatic hot pot for one is ready.
From now until 16 Feb 2021, each hot pot will cost you S$4.50 (U.P S$4.80).
McDonald's Lookalike Chicken + Egg Muffin
Ready for a more egg-cellent time at 7-Eleven?
7-Eleven: Wish granted.
Other than the hot pots, 7-Eleven has also launched a newly-improved Chicken Egg Muffin at an even lower price.
The new version now has a sunny side up with a peppery, tender patty.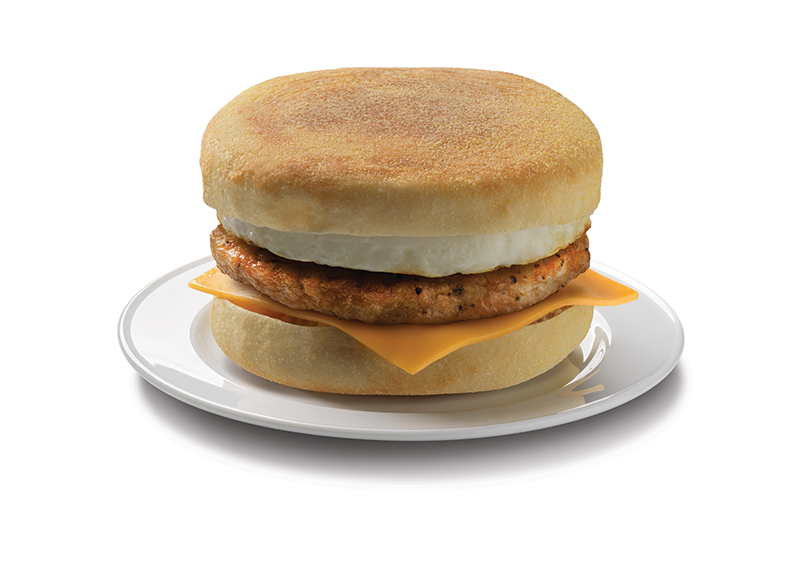 Yes, we know what it looks like but, here's one thing it's better at; It's available all day.
The usual price for 7-Eleven's sausage + egg muffin usually costs around S$3.30 but from now until 16 Feb 2021, it's only going for S$2.90.
---
Advertisements
---
Similarly, 7-Eleven's Chunky Egg with Ham wrap is going for cheaper during this period at S$2.70 (U.P S$3).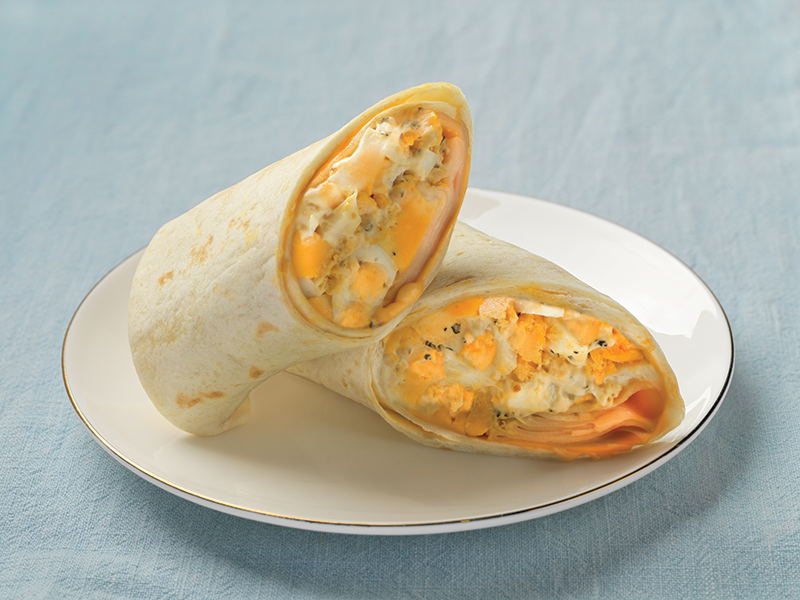 The sausage + egg muffin wasn't the only thing that 7-Eleven improved either and their Japanese classic, the Chicken Katsudon, has undergone some transformation of its own.
Instead of being a tasty bowl, the dish has been transformed into an onigiri, the Chicken Katsudon Onigiri.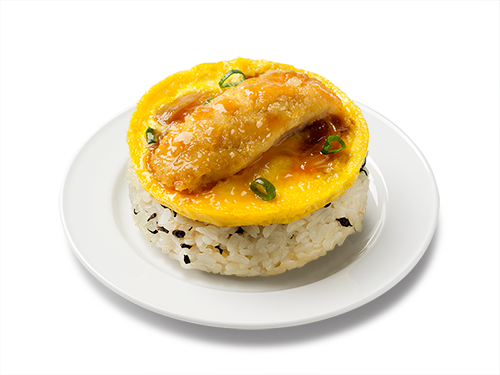 ---
Advertisements
---
As you can tell from the picture above, the rice has been rolled into a rice ball with a breaded chicken katsu and egg as the topping.
From now until 13 Apr 2021, you can buy two of them for S$3.70.
And so, what are you waiting for? If you've never thought of going to 7-Eleven for a dinner, this might just be enough to change your mind.
For more updates, you can check out their Facebook page here.
Click here to find your nearest 7-Eleven outlet.
---
Advertisements
---
You're welcome~
Featured Image: 7-Eleven Singapore
Like writing? Goody Feed is looking for writers! Click here for more info!